Cross country (Interstate) Moving Companies Minnesota
Get Your Instant Moving Quote
Sponsored Companies

Verified Business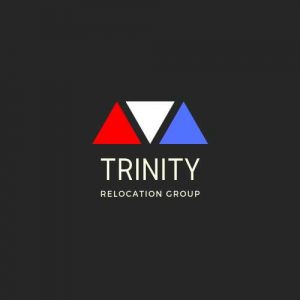 2300 Palm Beach Lakes Blvd Suite 301, West Palm Beach, FL, USA
The North Star State offers friendly residents and a high standard of living – the perfect setting for a good life. The vast majority of Minnesota is made up of rural areas and bodies of water. So, if you are an outdoors kind of person, you can look forward to your new home. You'll be charmed by the state's natural beauty and its laid-back lifestyle. Although the winters might take a little getting used to, Verified Movers has no doubt that you will learn to love them. For everything else, you can turn to your more than friendly interstate moving companies Minnesota.
Facts About Minnesota
01. Main Information
Popular Cities
Minneapolis, Saint Paul, Duluth, St. Cloud
Governor
Tim Walz
US Senators
Amy Klobuchar, Tina Smith
State Website
State Moto
The Star of the North
State Nickname
Land of 10,000 Lakes
02. Geo Population
Area (sq mi)
86,936 sq mi
Total Population
5,628,162
Highest Elevation
2,301 ft
Lowest Elevation
602[5] ft
Time Zone
Central/UTC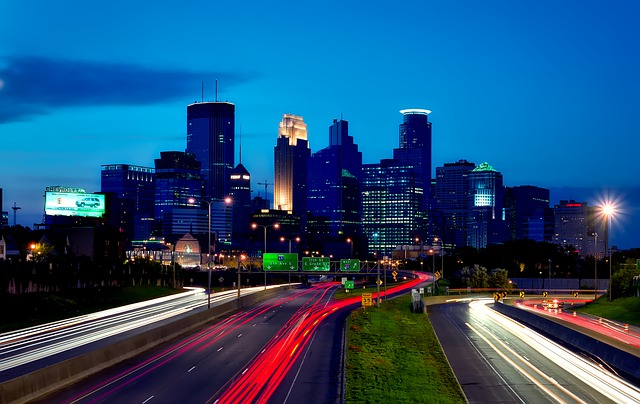 03. Education
Top 5 Elementary Schools
Excelsior Elementary School, Woodbury, Turtle Lake, Lake Elmo, Andersen
Top 5 Middle Schools
Sartell, Minnetonka, Grandview, Wayzata East, Wayzata Central
Top 5 High Schools
Chaska, Eden Prairie, Orono Senior High, Hawley, Thomas Jefferson
Top 5 Colleges
University of Minnesota, University of St. Thomas, Minnesota State University, Mankato, University of Minnesota Duluth, St. Cloud State University
04. Rates
Crime Rate
13,394
Employment Rate
3.10%
Average Income (household)
$75,432
Poverty Rate
9.50%
Be wary of relocation to Minnesota during winter time
Bear in mind that Minnesota is an extreme winter weather state. So, if you plan your move, you should do so during the spring, summer or fall. This will not only be beneficial for interstate moving companies Minnesota but will also help you avoid complications that come with snow and ice.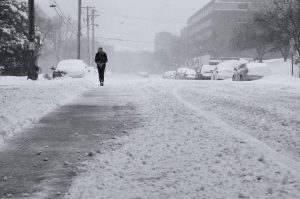 But in spite of all that, winter still brings opportunities for outdoor activities in Minnesota:
downhill skiing,
snowboarding,
snowmobiling,
snowshoeing,
cross-country skiing,
ice skating
ice fishing.
The winters are sunny, and even though the temperatures are low, the sun makes it feel warmer. That being said, it's still smart to dress in layers.
Educational reasons to reach out to cross country moving companies Minnesota
Minnesota offers 32 institutions in the Minnesota State Colleges and Universities System and five major campuses of the University of Minnesota. There are more than 20 private colleges and universities in MN, 10 of which within the Twin Cities. So, one might say that education is put on a pedestal in Minnesota.
With an offer of high-caliber education to its more than 50,000 students, the U of MN is quite exceptional and highly respected across the country and helpful to have on your resume. So, it can be difficult to get into their graduate programs but it is well worth the effort.
Saint Paul is #2 in the US when it comes to the number of higher education institutions per capita. Well-known colleges and universities include:
Saint Catherine University
Concordia University
Hamline University
Macalester College
The University of St. Thomas
To summarize and leave you to contact interstate moving companies Minnesota...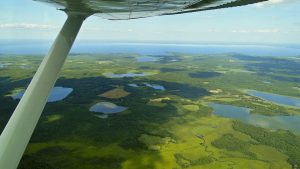 If you have a love of the outdoors, nature and sports, you will no doubt enjoy moving to Minnesota and all it has to offer in this capacity. Hence, you can trust that all cross country moving companies in Minnesota employ fit and energetic movers. Not only that but you can also count that they are as pleasant as possible, with the best customer service country-wide. From packing to transportation and storage, long distance Minnesota movers will ensure a complete and all-inclusive experience. And this is the way any relocation should start.
How to choose the best country moving company Minnesota has to offer?
Finding the right professional for the job can be hard. Even more than it meets the eye. And for many reasons. First of all, there are just so many different movers on our market. So, so many of them. And once you start looking into cross country moving companies Minnesota – you will realize it. Sooner than you think. However, every interstate moving company is unique. Just as we all are. And even though that guaranties success – it can make your search harder to complete. Can every mover satisfy your needs? At once? And at a rate that will fit your pocket? The answer is obvious. No. You need to find yourself the right professional for the job. And Verified Movers and its team are here to help you do it!
Looking for movers online
…really is your best option. Yes, searching for cross country moving companies Minnesota has to offer in your neighborhood can seem like a good option. And you can even get some advice from the people you love and trust – however – looking for movers online will provide you with so much more options to choose from. And that is precisely what you need at this point. Many different points of views, different moving services, options and rates. This way you can compare different interstate moving companies Minnesota has to offer and make the best choice! Feel free to use our large database and you will not only avoid common moving scams, but you will also find yourself a mover that can and will satisfy all your needs. At once. No question about it!
What can I expect?
As we have mentioned above, looking for cross country moving companies Minnesota online will present you with a wide range of opportunities to choose from. Here are some of the moving services you can expect to find at your website:
Residential cross country moving services in Minnesota
Commercial cross country moving services in Minnesota
Auto shipping services in Minnesota
Packing & unpacking services in Minnesota
Specialty items cross country moving services Minnesota
And so, so much more. All you have to do is to look in the right place. Our team will handle the rest. And yes – looking for interstate moving companies Minnesota has never been any easier. Verified Movers and its cross country moving companies Minnesota will work hard in order to make this relocation simple and easy for you. And all you have to do is to ask. We got you covered.