Planning to have a DIY cross country relocation almost exclusively turns out to be a bad idea. Simply put, there is too much to handle for one person. That is why, if you intend on having such a move, we urge you to consider hiring reputable cross country moving companies Minnesota. With experience, knowledge, and professional equipment, moving experts are able to ensure every relocation task is handled in the most optimal way. And, with Verified Movers at your disposal, you will be able to choose just the ideal moving company that will help you reach your new destination in a swift, safe and stress-free manner. If your desired destination is in the North Star State, you have nothing to worry about because you can find some of the finest long distance moving companies Minnesota here on our platform. With that in mind, make sure to check out our website and find the team that fits your needs easily and quickly!
How much does it cost to move out of Minnesota?
Right away, we're going to cover what people are interested in the most, which are the prices. Relocating with interstate moving companies Minnesota is not a cheap endeavor. However, considering all the benefits you're provided with, it's definitely worth it. But how much exactly will it cost? It's hard to say because every move depends a lot on small details that are different for each and every relocation individually. That's why it's best to contact cross country moving companies in Minnesota and ask them for a free moving quote. But, until you get to that, we're going to present you with a few price ranges for moves between Minnesota, and the five states your fellow Minnesotans are moving to the most.
Moving from Minnesota to Wisconsin; $2,000 – $3,700
Moving from Minnesota to North Dakota; $2,000 – $3,700
Moving from Minnesota to California; $4,000- $7,000
Moving from Minnesota to Florida; $3,700 – $6,500
Moving from Minnesota to Texas; $3,100 – $5,700
What affects the final price of an interstate move?
As you may have noticed in our previous example, distance plays a huge part when determining your moving cost. With longer distances, the price goes up. However, it takes more than the distance for interstate moving companies Minnesota to come up with a final price. So, besides the distance as an obvious factor, here are a few other things that will affect the cost of your move:
Weight of your items – The price cross country movers in Minnesota are going to charge you depends on the weight of your shipment. This usually translates to smaller households paying less, while larger homes with 3 or more bedrooms should expect to pay more.
Moving insurance – If you want to be covered in case something bad happens, and we think you should, it will cost you more. But, even here, you'll have multiple options on the table, full and partial moving insurance, so you can choose the one that fits your budget.
Special services – Asking interstate movers in Minnesota to help you deal with some tasks other than the transfer of your belongings, will cost you more. But, keep in mind that some of these services are so useful and that they're worth every cent.
Moving date – The majority of people in Minnesota are moving during the summer. This is because other seasons in the North Star State, especially winter aren't necessarily too suitable for relocations. And, since the summer is when movers are busy the most, that's when the prices hit their highest point.
Choosing among many cross country movers Minnesota: How to do it right?
Finding the right professional for the job can be hard. Even more, than it meets the eye, and for many reasons. First of all, there are just so many different movers in our market, with new companies opening on a daily basis. And once you start looking into cross country moving companies Minnesota – you will realize just how vast and confusing the whole search can become. That being said, every interstate moving company is unique. As you can imagine, this can make your search for the ideal company that much harder. After all, you have your preferences and expectations, and chances are not every moving company can cater to them. That is why you need to cast a wide net and know what you are looking for in order to make the soundest decision. But don't worry, because, in the upcoming sections, we'll show you how to do it.
Do the online research based on reading cross country moving companies Minnesota reviews
Whichever perspective you take, looking for movers online really is your best option. Yes, searching for interstate moving companies Minnesota in your neighborhood can seem like a good option. And you can even get some advice from the people you love and trust. However, looking for movers online will provide you with so much more options to choose from. And that is precisely what you need at this point – many different points of view, different moving services, options, and rates. This way you can compare different companies and make the best choice!
To further improve the chances of making the right choice, use Verified Movers reviews because the experiences of the company's previous clients will help you avoid moving scams, and find out a lot of useful information about these movers. The importance of reviews is enormous, so we strongly advise you to not neglect them.
Remember to check if cross country movers in Minnesota you're hiring are licensed
Your relocation should only be handled by licensed moving professionals. With so many fraudulent companies in the USA looking to take advantage of their clients, you need do to everything to avoid becoming a victim of a moving scam. One of the proven ways to do this is by making sure that interstate movers Minnesota you're considering are licensed. This is quite easy to check because the information on all cross country movers in the states can be found at the Federal Motor Carrier Safety Administration. By using a company's name, or their USDOT number, in just a few clicks, you'll find the most essential pieces of information about them.
Services you can expect to have at your disposal after hiring interstate movers in Minnesota
As we said, looking for cross country moving companies in Minnesota online will present you with a wide range of opportunities to choose from. Now, it's time to find a team that offers what you need. Having plenty of experience and knowledge, professional moving companies step forth with a plethora of services for the customers to choose from. They know that one size does not fit all, and thus like to offer various options to everyone who plans on moving. Here are some of the moving services you can expect to find at the majority of MN moving professionals:
Residential moving
Commercial moving
Furniture moving
Packing services
Junk removal
Storage services
Relocating specialty items is something that cross country movers Minnesota have brought to perfection
Besides giving you expert services in terms of transferring most of your belongings, packing, and even storing the items, interstate movers Minnesota can help you with specialty items as well. There are plenty of these services, and here are just a few of the most sought-after ones:
Auto moving – Minnesota doesn't have too many cars, but still, the majority of households own at least one. And, when leaving the state, there's a long road ahead of you. Driving your car on such long distances is hardly ever fun, so you might want to consider asking for auto moving
Antiques moving – Homes in the North have always been famous for being so unique and decorated with valuable antique items. Unfortunately, those items are at risk during the moving process. Well, at least if they don't end up in the right hands of cross country movers Minnesota who can safely pack and transport your antiques.
Piano moving – Such a wonderful addition to every home, and a pretty expensive item, pianos are among those things that are at the highest risk of damage during relocation. If you're a piano owner, ensure the safety of your instrument and let interstate movers in Minnesota deal with its transfer.
Choose your moving date wisely!
One thing to bear in mind when choosing a moving date is that Minnesota is an extreme winter weather state. So, if you plan your move, you should do so during other seasons. For the best experience, you can join the majority of your fellow Minnesotans and move during the summer. This will not only be beneficial for interstate moving companies in Minnesota but will also help you avoid complications that come with snow and ice. But, we mentioned earlier that this is the season when the prices hit their highest points during the year. So, hopefully, that's not a problem for you. If it is, then fall or spring relocation should be just fine.
The duration of an interstate relocation
If you're in the rush, or simply wondering how long is your move going to last, here's an answer. Interstate relocations are usually completed anywhere between 10 and 20 business days. So, in about 3 weeks, you should expect interstate movers Minnesota to arrive at the doorstep of your new home with your belongings. But, there are some things that can prolong the move. So, nevertheless, it's very important to be patient. Remember, the most important thing is that your goods are safe and sound.
Cross country moving companies by cities in Minnesota
With so many choices when it comes to moving professionals in the North Star State, it's difficult to find a good place to start. We assumed that narrowing down these choices could be very useful, which is why we sorted Minnesotan companies by the cities they're operating in. Now, you can scroll through movers who are near you and make the final decision even quicker.
Moving FAQ
What's the difference between a binding and non-binding estimate?
A non-binding estimate is the free one you'll get upon getting in touch with movers from the North Star State. A binding estimate is a legal document that sets the price. No changes can be made once the binding estimate has been signed.
How accurate is a free moving estimate?
Normally, it's pretty accurate. However, make sure to provide cross country movers in Minnesota with all the information. If you forget something, then chances are the price will go up. Also, make sure to carefully read the document to make sure there are no hidden fees.
Where can I file a complaint?
If you're not content with the outcome of your business with interstate moving companies Minnesota, you have 9 months to file a complaint. Here are the three agencies you can contact:
Better Business Bureau
Federal Motor Carrier Safety Administration
American Trucking Associations
Will cross country moving companies Minnesota notify me before their arrival?
Yes, movers will certainly give you a notification, and in most cases, it will be 24 hours before they arrive at your home.
How far in advance should I book interstate movers Minnesota?
Our best suggestion would be to arrange the date one, or even two, months in advance. That way both you and your movers will have enough time to prepare for the process. And, this is something that, naturally, increases the chances of a successful outcome.
Verified Movers can facilitate your relocation in multiple ways
The main thing Verified Movers are here to help you with is find cross country moving companies in Minnesota to relocate with. With over 21,000 moving experts in our database, rest assured that won't be a problem. However, that's not all. Verified Movers reviews are available to you as they will help you understand what to expect from certain moving professionals in the North Star State. Along with reading these reviews, you should also check out our blog. That's a place where we share the knowledge we gathered through the years in this industry. Some articles will definitely be useful to you, so make sure to take a look at them.
It's been 20 years since the last time Minnesota had positive migration trends
An unbelievable fact that is truly hard to surpass is that the North Star State hasn't had positive moving trends for more than 2 decades, 2001 to be precise. Although it sounds alarming, and to some extent it is, these moving trends are never extremely negative. Usually, we have a few thousand more outbound moves than inbound ones. The perfect example of that is last year, 2021, when Minnesota recorded 54% outbound moves, compared to 46% inbound ones. And these trends have been virtually the same, with slight oscillations, for 20 years now.
On average, Minnesota is losing between 7,000 and 12,000 people a year just because of relocations. Lately, the Twin Cities of Minneapolis and St. Paul have been in the lead in this infamous category. While the other cities in Minnesota are doing alright, Twin Cities were experiencing significant problems. To be fair, due to the movers who are coming from outside of the state, they're still in a slightly acceptable situation, but it's nowhere near good. All things considered, cross country moving companies in Minnesota are really busy, since the majority of moves involving the North Star State are outbound. In the next section, we'll see why is this happening.
People are leaving Minnesota in chase of better opportunities
One thing that Minnesota is lacking compared to some other states that aren't too far away is opportunities. By these, we mean more in the sense of excitement. Making a living in Minnesota is not too difficult, and most people find it easy to manage this. However, you always get the impression that it's a stepping stone for further improvement, at least career-wise. Of course, for some people, there are amazing opportunities to take advantage of even in the North Star State. But, the majority of young professionals are looking for a new challenge.
When talking about other reasons people are leaving Minnesota, the weather has to be taken into account. Harsh winters, freezing temperatures, and challenging weather conditions for most of the year, as you may guess, are not so appealing to a lot of people. Nowadays, relocating from one state to another is much easier than before. So, it's natural to see people taking advantage of these opportunities and moving to a place with a more pleasant climate.
States Minnesotans are moving to the most
If you're contemplating moving out of the North Star State, we wanted to show you where your fellow Minnesotans are moving to the most. So, let's get into it.
Wisconsin
There's not too much to differentiate Minnesota and Wisconsin. Both states are fairly cheap by USA standards. Although, to be fair Wisconsin is 5% less expensive than the North Star State. With these states being so close to each other, it's normal to see a lot of relocating happening between them. To give you the exact numbers, moving from Wisconsin to Minnesota was the relocation done by more than 15,000 people in 2021. Around 1,000 of them went from Minneapolis to Milwaukee, which makes this the most common route. But, this relocation is not a clear leader here, because not far behind there are moves from St. Paul to either Milwaukee and Madison, Minneapolis to Madison, Duluth to Milwaukee, etc.
North Dakota
Here we have a similar case as Wisconsin because North Dakota is another of Minnesota's neighbors. Although a lot of these moves are happening simply because of closeness, the main reason people are moving from Minnesota to North Dakota is the cost of living difference. North Dakota is among the most affordable states in the country, and it is 10% cheaper than the "Land of 10,000 Lakes". Fargo, as the state's largest city, is the most preferred destination for Minnesotans. Top movers in Minneapolis know this route by heart because there are more than 500 people moving from Minneapolis to Fargo every year. This number makes this move the most common one among these states. Other cities, since they're less populous, are nowhere near matching this number.
California
Now, this may surprise some people at first, but there are sound reasons people are moving from Minnesota to California. It may seem odd at first because the Golden State is more than 2,000 miles away from Minnesota. Also, California is so much more expensive, sitting at the completely opposite end of the cost of living spectrum compared to the North Star State. The difference is 20% in favor of Minnesota, and even more so when it comes to comparing the two largest cities in these states. Minneapolis is 45% less expensive than Los Angeles, and that is a huge gap. However, this is where the excitement and chasing opportunities, things that we discussed not so long ago, come to the table.
California offers a lot of things Minnesota can't. A unique lifestyle, warm weather, an abundance of job opportunities and other chances to make a name for yourself. The two cities we mentioned before are the ones that are involved in the most common moving routes between these states, which is moving from Minneapolis to Los Angeles. As many as 1,000 people are moving down this route each year. To be fair, that number fell a bit since the outbreak of COVID-19, the event that has caused a true exodus in Los Angeles. Still, the City of Angeles, along with other centers in California, remains firmly on the radar of Minnesotans who are leaving their state.
Who is moving to Minnesota?
Although they are in the minority, there are still tens of thousands of people who are relocating to the North Star State every year. What is their motivation? Well, the cost of living is as good of a reason as any. Minnesota is 3% cheaper than the USA average. Outside of Minneapolis and St. Paul, every major city in the state has a cost of living significantly lower than this nation's average, often by more than 10%. In challenging times, like those we're in right now with COVID-19 consequences and inflation, affordable states are having a huge advantage when it comes to attracting movers. Outside of this, nature has to be mentioned for sure. People are looking for states where they can lead a healthy lifestyle, and with untouched nature and beautiful landscapes all over the North Star State, it's no wonder why someone would decide to move there.
Wisconsin
Once again, Wisconsin makes the top of the list, this time in regards to Minnesota's inbound flow. Actually, there are more people moving from Wisconsin to Minnesota than vice versa (around 1,000 more). The reasons are mostly family-motivated or they are simply looking for an environmental change. The most common route is from Milwaukee to Minneapolis (between 500 and 1,000 people a year), followed by Milwaukee to St. Paul (around 500) and Madison to Duluth (around 300).
North Dakota
Another familiar name awaits us in the second spot of Minnesota's inbound trends. North Dakota also took second place in the outbound list, and here it is again. Although the Land of 10,000 Lakes is more expensive than North Dakota, it does provide more opportunities. Especially for people who are looking to experience life in big cities. Living in one of the Twin Cities is certainly a different experience you can't get anywhere in North Dakota, where the largest city is Fargo with slightly over 100,000 residents. Even though its population is not huge, Fargo sends more than 1,000 people a year to Twin Cities, which makes moving from Fargo to Minneapolis the most common route. But, the people of Fargo are also moving to Duluth, St. Cloud, and even Rochester.
Illinois
At the third spot, we have Illinois, which didn't find its place on the top 3 list of Minnesota's outbound ones. And here's why. We have a huge contrast here since there are almost 10,000 people moving from Illinois to Minnesota every year, while less than 5,000 are going in the opposite direction. People are escaping high living costs, and most notably, high taxes in the Prairie State and Minnesota is certainly one of their top choices because it is a lot cheaper. No need to say that Chicago is one of the cities that lead the line in sending people to the North Star State. Twin Cities are, once again, the preferred choice, most notably Minneapolis. As many as 2,000 people are moving from Chicago to Minneapolis on a yearly basis, and those numbers are even improving since the pandemic began.
Moving your business to or from Minnesota? Here is what you should keep in mind
Moving commercially is a whole different story than moving residentially. Usually, there's more at stake, and mistakes could be costly for your business. That's why we firmly advise you to seek the assistance of interstate moving companies in Minnesota when relocating your offices. There are simply too many other things for you to deal with. One of those is registering your business. That's something that every business owner has to keep in mind. If you're moving to the North Star State, the agency to register your business at is the Minnesota Department of Employment and Economic Development. And, this is just the tip of the iceberg. So, while you deal with the paperwork, let cross country moving companies Minnesota deal with the transport of your office material.
A DIY move is never a good idea when moving across the country
In the introduction, we briefly mentioned that DIY moves are not ideal when moving cross country. To be precise, they're very risky and we're not sure you should go down this road. Other than the lower expense, they're not bringing any advantages to the table. And yet, they bring so many risks, most notably the safety risks, that one has to wonder – is it even worth it? In our eyes, it's not. If it were a shorter distance, then we could take this option more seriously. But during the cross country moves from the North Star State there's so much that can go wrong. You'll be safe in the hands of reputable interstate movers Minnesota, so avoid taking any risks, and go with the safest option out there.
Head out to Verified Movers and find the reliable interstate moving companies in Minnesota
Minnesota is known for being kind and friendly people, and chances are that the interstate movers in Minnesota you hire will fit that description. You can count on them to be as pleasant as possible, with the best customer service country-wide. From packing to transportation and storage, cross country moving companies Minnesota can ensure a complete and all-inclusive experience. And this is the way any relocation should start. In order to reach these professionals in a swift and simple manner, and make sure you're making the best choice, no better place to be than Verified Movers. Our vast database, useful moving advice we're providing, and countless reviews are the things that will help you more than you can imagine. We hereby invite you to visit us today, and find an ideal team to leave Minnesota with!
Facts About Minnesota
01. Main Information
Popular Cities
Minneapolis, Saint Paul, Duluth, St. Cloud
US Senators
Amy Klobuchar, Tina Smith
State Website
State Moto
The Star of The North
State Nickname
Land of 10,000 Lakes
02. Geo Population
Total Population
5,722,897
Highest Elevation
2,301 ft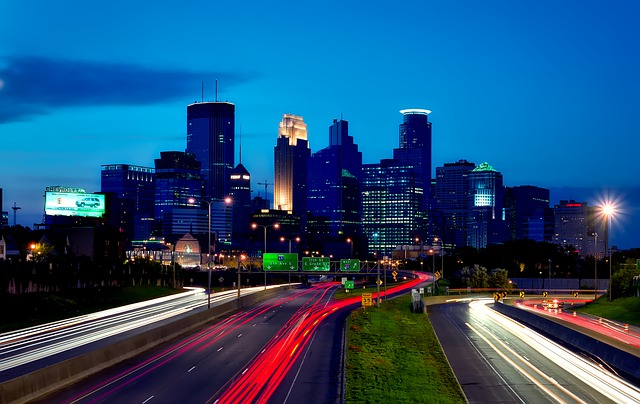 03. Education
Top 5 Elementary Schools
The International School of Minnesota, Mounds Park Academy, The Blake School, Breck School, St. Paul Academy & Summit School
Top 5 Middle Schools
The International School of Minnesota, Mounds Park Academy, The Blake School, Breck School, St. Paul Academy & Summit School
Top 5 High Schools
The International School of Minnesota, Mounds Park Academy, The Blake School, Breck School, St. Paul Academy & Summit School
Top 5 Colleges
University of Minnesota-Twin Cities, Carleton College, University of St. Thomas, Rasmussen College, Minnesota State University - Mankato
04. Rates
Crime Rate
23.80 (per 1,000 residents)
Average Income (household)
$77,706