Long distance moving companies Denver
Get Your Instant Moving Quote
Sponsored Companies

Verified Business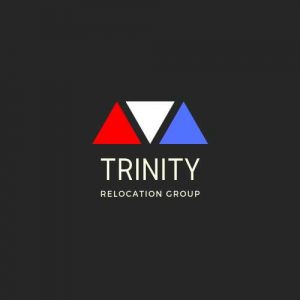 2300 Palm Beach Lakes Blvd Suite 301, West Palm Beach, FL, USA
When you are on the hunt for long distance moving companies Denver, turn to Verified Movers. We provide you with a list of residential and commercial long distance moving services in Colorado. With our help, you'll find moving companies with an outstanding reputation, expertise, and skills.
Long distance movers are trained to handle moves of any scope and size
From residential to commercial moves, long distance moving companies Denver are trained to handle moves of any size. They have knowledge and skills necessary to pack, organize, load and unpack your belongings. Also, they have special skills to pack and move sensitive and fragile items like medical equipment, office computers, antiques, furniture, and more.
Long distance moving companies ensure peace of mind by giving you the best of services:
A personal moving coordinator to plan your move based on your needs and specific instructions
Quality moving vehicles equipped with GPS tracking systems – for the safe delivery of your belongings
Sturdy moving boxes and quality packing supplies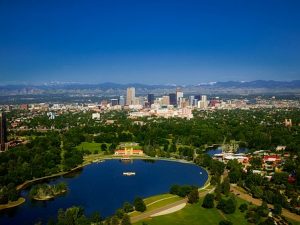 Moving to Denver? Read the following tips to stay on top of your move to the Mile-High City.
When you are planning your move to Denver, make sure to schedule it before or after rush hours. You don't want to get stuck with all your belongings and family on busy roads. So, plan your moving day with your long distance movers on time, to avoid rush hours and bad weather. You should schedule your move for warmer months, try not to do it during winters when roads are icy. Also, check if you need traffic and parking permits in Denver before your movers park their truck on the driveway.
Pick the right neighborhood for you and your family
When moving to Denver you can pick on of 80 distinct neighborhoods. For young families there is Washington Park, for those who like living in a bohemian part of town – Capitol Hill, Golden Triangle, with its many government agencies, and LoDo, Denver's original and most historic neighborhood.
Other neighborhoods you can consider to live in are Cherry Creek, City Park, Lowry, Wellshire, Montclair, and Stapleton.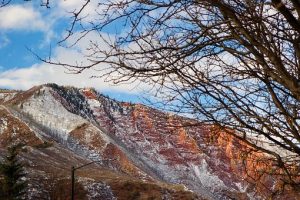 Best Things To Do in Denver after the move
If you are looking for mountain experience you can spend a quality time by driving along the Mount Evans Scenic Byway. Also, after the move, you can visit numerous museums, galleries, and restaurants. If you want to spend quality time with your family, explore the Denver Museum of Nature & Science or the Denver Zoo.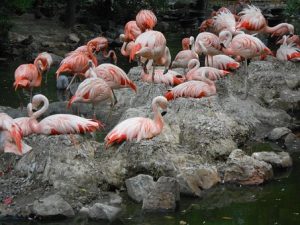 When you start your search for long distance moving companies Denver, take your time and be patient to find your potential movers. You should be sure with whom you are dealing with. Moving safely and efficiently is your top priority.
Hire only Licensed and Insured Long Distance Movers
If your search, find out which moving company is registered and licensed. Check if the moving company has the USDOT and go to the Federal Motor Carrier Safety Administration website. Every licensed long distance moving company should follow the U.S. Department of Transportation safety rules and regulations.
Reputable Long Distance Mover is the best choice
You don't want to deal with a fraudulent moving company. So, check all the potential long distance moving companies Denver and hire only reputable movers with good and positive reviews. It is a good idea to check your movers on the Better Business Bureau site.
Check Insurance Options
When choosing a long distance mover, it is crucial to check insurance options. Make sure your belongings are well insured during the all long distance trip. Ask your moving company about insurance options before you hire them.
What is the cost of a long-distance move?
Hire long distance moving company that provides you with a quick and transparent moving quote. Before hiring, ask for a free moving estimate to get the insight into your moving prices. Many factors can have an impact on your price:
Date of your move
The distance of your move
Weight and size of your belongings
Additional moving services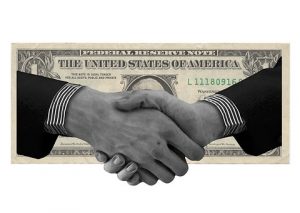 How to Prepare for a Long-Distance Move: Helpful tips
We bring you a helpful long distance moving checklist:
Ask for a free moving estimate and try to get an in-home estimate from your moving company
Book your moving date
Gather all necessary documents for long distance move
Change your address with the U.S. Postal Service, and others such as your credit card company, the insurance company, your employer, etc.
Declutter your home before packing. The fewer items you bring the price for the move will be lower
Think about additional services such as packing and storage
Prepare your children and pets for long distance relocation
Make sure to transfer your utilities from current home to a new one
By following our long distance moving tips and steps for hiring reliable long distance moving companies Denver, your move will be easy and comfortable. Again, check the Verified Movers database of long distance moving companies and you will find one that is your perfect fit.