Moving preparation is a longlasting process. It takes months in order to prepare well. Those who underestimate it learn that they should not have the difficult way. We are going to try and prepare you for the move. However, we are not going to stop there. We are going to help you prepare for the movers themselves. One would assume that there is not much that you can do or should do in order to prepare for them. Still, there are some fine guidelines that you should follow. We will try to expose them to you and teach you what to do and what to avoid doing. Hopefully, by the end, you will be fully prepared for the move.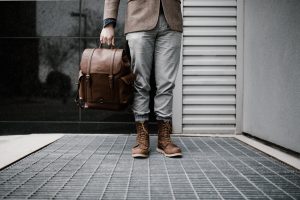 Pack properly
In order to prepare for the movers in the right way, you should first decide the following:
Are you going to pack by yourself?
Or you are going to get professional help for packing
If you are going to pack by yourself, make sure to use a proper packing guide. Make sure that your items are well-packed and protected. You may decide to invest in the moving material. Alternatively, you can use everyday items instead. After all, this is up to you to choose. Everyday items can represent a very good alternative to traditional packing material.
On the other hand, if you are going to get professional help for packing, you will have nothing to worry about. Still, it is important to enable quick and easy access to all of your items. Make sure to ask your moving professionals what you should do with your clothing for example and similar items. Some of them will have you leave the clothes outside of the wardrobe. Others may ask you to separate them and place them in bags. Be open about packing and ask whatever you are interested to know.
Secure parking space in order to prepare for the movers
Your movers are going to need a place to park at. Since there is going to be a large moving truck coming to pick up your stuff, you should make sure to save some parking space for them. Find one outside of the building and put a placeholder on it. What should be your placeholder? Anything you can imagine. A chair, a box or a sign saying that you are saving space for the moving truck that is about to arrive. The world is full of choices.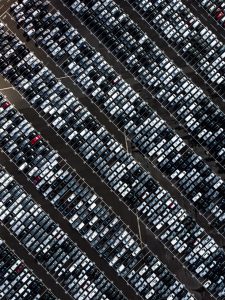 Prepare for the movers by preparing your house for them
Moving large items is very difficult if there is no way to pass through. Therefore, make sure to leave an open corridor for the movers. They should be able to move around your house without having to watch out for toys or other items that can prove to be hazardous in this situation. Whatever you do, make sure that everyone's safe while carrying your items around.
Also, it important to protect your homes as well. Both of them, to be precise. You do not want to damage the house or the apartment that you are leaving, just like you would not want to damage your new place. Therefore, protect every corner where your items need to pass through. You can use cardboard for this purpose. Movers from everywhere and especially cross country moving companies Oregon will be thankful for it.
Babysitters are very helpful when moving
If you have not given it a thought still, make sure to do it as soon as possible. If are moving small kids, your movers will be very thankful to not have to mingle around them when helping you move. Therefore, you should make sure to hire a babysitter for the moving day.
Now, this may prove to be challenging in the case that you are be moving cross country. Given the fact that you will be moving to a different state, your kids will need to be with you or with someone they know. Enter their grandparents. Grandparents are an amazing option when it comes to babysitting your kids on the day of the move. And slightly longer as well. Moving long distance means that you will be on the road longer and settling in will take a while. If you can get your parents involved in the move by babysitting, your life will be so much easier.
Prepare for the movers by keeping your pets away
Mind our comparison, but pets tend to be very similar to kids on a moving day. They are difficult to handle and can get in your movers' way. Therefore, it would be wise to keep them away. The good news is that there are shelters where you can leave your pets for a few days. Depending on how distant the move, the attachment of your pet to you and its needs, you may choose to leave it there for a day or for longer. Still, the best option is to leave them with your friends whom they already know. Pets have feelings as well. Moving is a stressful period for them too.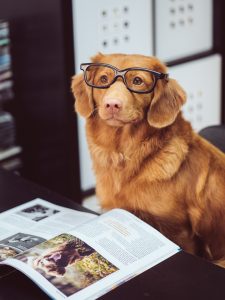 Prepare refreshments
When you are about to prepare for the movers, make sure to think about their wellbeing and stamina. Movers will be running around your home carrying large and heavy items. Then, they will be carrying them down the stairs and into the truck. Then, they will have to do all of it again once you arrive at your destination. You should think about how you can help them while they are going about their business. All that you should do is to try to stay out of their way. Prepare refreshments and snacks. Leave them somewhere where they can be easily reached. Ask your movers what else they might need and you will be done with preparing for them.