Understanding all kinds of administrative and legal documents can be both complicated and time-consuming when you are moving. Given the obligations that one is going to need to take care of when preparing for the move, there are different kinds of stuff that you may miss in the process. This is why it is important to create a to-do list and follow it. One of the common mistakes people make is failing to understand the terms under which their policies are valid. One such thing is understanding truck rental insurance. Knowing that this can represent an issue that you may fail to address properly, we have come up with an idea to gather all the important information in one place and have them ready for you. Say goodbye to roaming the Google and the deep web looking for information on this subject. Enjoy your move and stay informed throughout!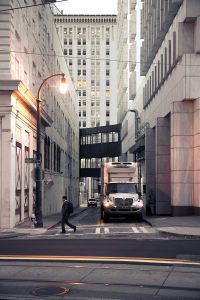 Why is insurance difficult to understand
Moving is a process that requires a great deal of planning. Starting with the move itself, you need to commence planning for about 6 months in advance. There are plenty of aspects of the move to take care of. For example, depending on whether you are moving with kids, you may need to take care of their future education. Find the new school for them and enroll them. On the other hand, if you are moving to a different city, you will need to cancel all of your utilities in the current one.
While the procedure is the almost the same depending on whether you are moving locally or hiring long distance moving companies Colorado for your move, the administration issues are going to consume a lot of your time. In such a situation, one can easily lose track of what has been done. It is important to keep in sight what is awaiting completion too. Therefore, the understanding truck rental insurance policy is just one of the things that you need to take care of. Let's take a look at what it is that you should be paying a close attention to when renting a moving truck.
Types of truck rental insurance
In order to understand truck rental insurance, you need to find out what types of insurances there are. We are going to address the general and common types of insurance policies here. Other types, such as transit insurance for moving interstate will be explained separately. Here are the answers to the most common insurance policies questions:
Damage waivers
Supplemental liability insurance
Personal accident and cargo protection
Auto tow protection
Damage waivers
Damage waiver is designed to protect you from any damage the truck may suffer while in your possession. This refers to the theft as well. However, it is important to understand the difference between the full liability waiver and the limited liability waiver.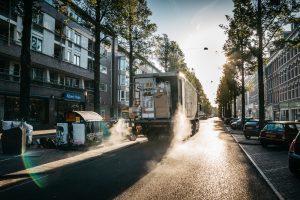 Personal damage waiver protects you against any kind of damage to the rented vehicle. Total it or damage it up to a certain point and you will still not need to pay for the damages suffered. However, Limited damage waiver will hold you accountable up to a certain point. The threshold may vary depending on the policy and the company you are dealing with, This is one of the reasons why you should make sure to find the best long distance moving company to assist you with your move.
Supplemental liability insurance
Supplemental liability insurance is here to protect you and your load from the moving container inside that truck against any damage made by other drivers in the traffic or people in general. The abovementioned damage waivers will protect you from liability to the company that you rented the truck from. Supplemental liability insurance will cover the expenses that you may suffer should someone hit you. Supplemental liability insurance policies can be great. However, you need to be very careful about the terms and conditions. More often than not they include various exclusions. Therefore, make sure that this kind of liability insurance will provide you with the security that you need.
Lastly, let us point out that supplemental liability insurance policies often include a clause limiting the amount of money that you can receive in case that you suffer damage. This is one more reason to be careful what kind of insurance policy you choose.
Personal accident and cargo protection
Unlike supplement liability insurance which covers the expenses that you may suffer while in traffic, personal accident and cargo protection cover the costs of damages that you may suffer while in the rental. This is a useful type of insurance as long as the limitations in terms and conditions do not hinder its usability. Therefore, open your eyes wide when choosing a personal accident and cargo protection insurance policy and get familiar with the elements of a moving contract.
Auto tow protection
Are you relocating and towing your car at the same time? Then, you may want to think about getting auto tow protection. The kinds of insurance policies that we have mentioned so far will not cover any damage that your car may suffer while being towed. In order to make sure that you do not lose any money foolishly thinking that nothing would happen to your car because you will be towing it, make sure to get this kind of insurance. Still, know that deductibles are a standard in this kind of a contract. Therefore, make sure to understand truck rental insurance policies and that you are fine with them before signing.