Good job opportunities, even better education and great music – what more can you ask from a state? Tennessee offers a rich culture, natural beauty and a low cost of living. So, whether you decide to opt for a vibrant city like Memphis or Nashville, or settle for a quiet life in the Appalachian Mountains – you won't go wrong. And to help welcome you, we offer you some of the most inclusive interstate movers reviews available. All it takes are 3 simple steps and we can match you with some of the best cross country moving companies Tennessee has.
Long Distance Moving Companies Tennessee
Facts About Tennessee
01. Main Information
Popular Cities
Nashville, Memphis, Knoxville, Chattanooga, Clarksville
Governor
Bill Lee
US Senators
Bill Hagerty, Marsha Blackburn
State Website
State Moto
Agriculture and Commerce
State Nickname
The Volunteer State
02. Geo Population
Area (sq mi)
42,143 sq mi
Total Population
6,944,260
Highest Elevation
6,643 ft
Lowest Elevation
178 ft
Time Zone
Eastern/UTC Central/UTC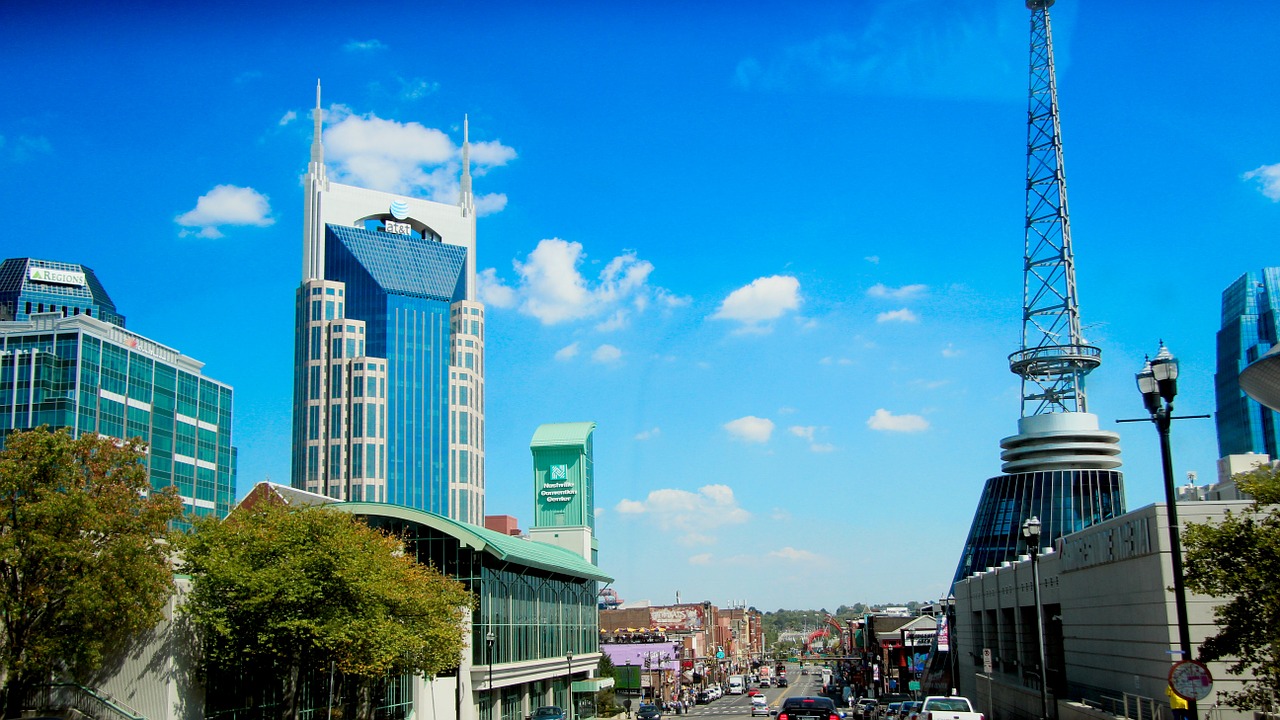 03. Education
Top 5 Elementary Schools
University School of Nashville, St. Mary's Episcopal School, Lausanne Collegiate School, Merrol Hyde Magnet School, The Ensworth School
Top 5 Middle Schools
University School of Nashville, St. Mary's Episcopal School, Lausanne Collegiate School, Harpeth Hall School, McCallie School
Top 5 High Schools
University School of Nashville, St. Mary's Episcopal School, Montgomery Bell Academy, Lausanne Collegiate School, Harpeth Hall School
Top 5 Colleges
Vanderbilt University, The University of Tennessee, Knoxville, The University of Tennessee at Martin, The University of Memphis, Middle Tennessee State University
04. Rates
Crime Rate
32.48
Employment Rate
58%
Average Income (household)
$53,320
Poverty Rate
15.24%
One of the best ways to ensure your relocation is a smooth and successful process is by letting professionals take care of it. While no one doubts your willingness to handle your move all on your own, it is simply highly unlikely that you will be able to address every task in the same way experienced and educated movers would. With that in mind, it would be wise that you consider hiring some of the best cross country moving companies Tennessee. With them at your side, you will get to truly enjoy all the good sides of this big step in your life, without having to worry about the safety of your goods, fulfilling the deadlines, and organizing it all. And, to make things even easier, Verified Movers will gladly help you reach some of the most professional, diligent, and conscientious moving teams out there.
Cross country moving companies Tennessee – your partner for a trouble-free move
Whether you plan on moving your business or home across the state lines, know that the process can introduce a lot of tress into your life. However, with the right interstate movers Tennessee, your relocation can be simple and easy, just the way you want it to be. Having a database with all the best commercial movers in this area, Verified Movers will be able to find and offer you the best solution for your specific situation. Our experienced moving teams will be pleased to provide you with the highest quality service.
Why us?
Our cross country movers Tennessee will make your moving experience pleasant
Our teams can help you pack, unpack, transport and store your valuables
We will provide you with a moving plan tailored to fit your needs
Safe delivery
When should you hire cross country moving companies Tennessee?
It's best if you don't move to Tennessee in the summer because it gets very hot and humid. Plus, there are storm or tornado red flags during these months. So, when it comes to the ideal timing for a relocation to Tennesse, fall and winter are the best times of year to move here. However, listen to the weather reports for foggy conditions or even ice storms.
The time frame between April and October is when Tennessee hosts a number of popular festivals throughout the state. So, be sure to check your city's calendar to avoid the crowds on moving day.
All in all, the state has a lot to offer to newcomers, whatever your interests might be. So, check out some of the cross country moving companies Tennessee has to offer and start planning your move today.
Get your free moving estimate
The vast majority of moving companies, if not all of them, offer free estimates to their potential customers. This is great, as it will allow you to compare and analaize. When you get estimates from a few different moving companies, you will be able to choose the right professional for the job. Just make sure to establish what is it you are looking for. Perhaps you are not looking for packing services, but storage options would be great. When you define your needs and preferences, you are allowing for a much more straightforward selection of moving companies.
What are the reasons to settle in Tennessee?
Tennessee offers up something for everyone. Whether you're focused on your career, jamming to the Blues or looking for some small-town charm, the Volunteer State is the place for you. So, here are some interesting reasons for calling interstate moving companies Tennessee recommends and making your new home there:
No state income tax here. So, you won't see state income taxes taken out of your paychecks or owe state income taxes at tax time.
Tennessee is paradise for music enthusiasts. Tennessee's hills are alive with the sounds of music – from bluegrass and country to rock 'n' roll and rhythm & blues.
If you love whiskey, this is the place to be. Tennessee whiskey is an industry term that refers to whiskey made according to a specific method. Prime example – Jack Daniels.
When it comes to education, you are all set here. Tennessee offers students a top-rated, high-quality education close to home, with more than 75 colleges and universities. And then there's the Tennessee Promise Program to consider.
Fairs and festivals come in big sizes. Festivals, are a big part of life in Tennessee. Whether you prefer small local fairs or big events, Tennessee has something for you.
Breathtaking nature and sights to explore. The Great Smoky Mountains National Park in East Tennessee, Mississippi in Memphis, the Cumberland River in Nashville or the Tennessee River in Knoxville and Chattanooga. Add to that the thousands of lakes and caves that you can explore, along with hiking trails and you will have a lifetime of outdoor activity.
Looking for work – head on down. The Volunteer State holds one of the lowest unemployment rates in the US. In fact, Tennessee boasted a record for the number of jobs back in 2015, prompting the rank of #1 for advanced industry job growth. So, all you need to consider is office relocation and find the best cross country moving companies Tennessee has to offer.
Long distance moving companies by cities in Tennessee
Count on Verified Movers for reliable assistance
Your choice in the moving companies is a rather important one. It is directly correlated with the success of your move. That is why we are here, to arm you with all the knowledge and information you need in order to make the soundest decision. Our platform has all that you may need for a stress-free relocation. Make sure to go through interstate moving companies reviews Tennessee that are on our website, as it will give you a great insight into the quality of services these movers offer. Make sure to reach out to us should you come accorss any concerns or questions.