When it comes to moving, Tennessee is becoming a rather popular place that people love. A lot of people are moving from Florida to Tennessee, and they love their new home! If you are thinking about moving, but you are not sure how to do it or what you need to do, don't worry. With the help of Verified Movers, you will learn more about Tennessee and you will plan your relocation in no time. Moving has never been easier!
Why are people moving from Florida to Tennessee?
Tennessee is one of the most attractive states. One of the main reasons people are moving from Florida to Tennessee is that there is no income tax. In 2020, most of the moving trucks were headed to Tennessee. This state is unique, and besides no income tax, the job market is booming. The cost of living is also low, so when you start looking for cross country moving companies Florida you can be sure that your budget will be bigger. That opens new possibilities and much easier relocation.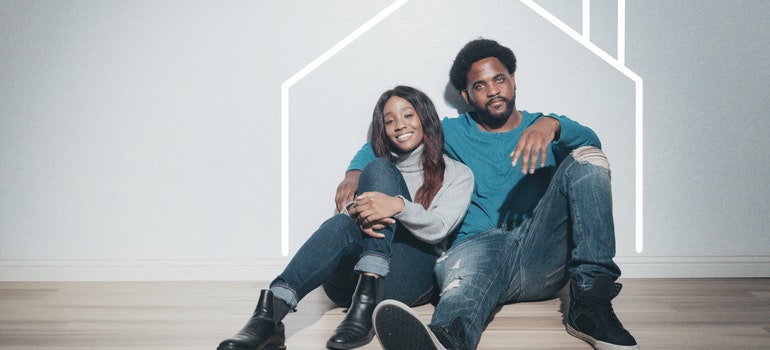 It is important to mention that in Tennessee you can find anything you like. From live and loud cities to quiet towns that you will like. Also, hospitals are great, and medical care is truly top-notch. Also, the school system is great, so you can be sure that your kid will get a good head start. And the best part is that you will have all 4 seasons. You will have rainy autumn, snowy winter, and lovely spring and summer.
The decision is made- Tennesse is your new home – where to start?
You searched for popular restaurants, music festivals and you are fairly certain that this is your new home. No matter did you choose Nashville or Memphis you can be sure that you will love it here.  And when it comes to your relocation from Florida to Tennessee you should start with a little bit of research about interstate movers Tennessee. You will need reliable movers to help you relocate. You need movers that are transparent, honest, and communicative. So, start from here, search for your ideal movers!
Start with a moving checklist for your relocation from Florida to Tennessee
If you want to have an easy move to Tennessee from Florida – the best thing you could do is to create a moving checklist. Writing every task down will help you with the relocation. Everything will be much easier, and you will be able to track down your progress. The chance of forgetting something will be slim, and you will feel much more relaxed. You can start your moving checklist by writing down your desired date to move to Tennessee. After that, start writing the names of moving companies, a list of packing supplies – basically everything that is needed for one easy and stress-free relocation!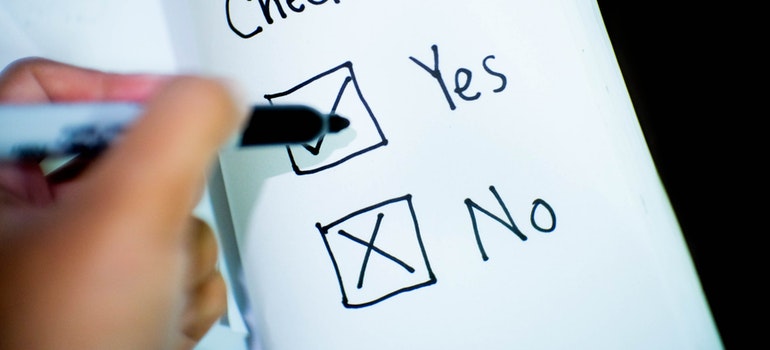 Start decluttering your home
One of the best things that you can do is to declutter your whole home. Not just your wardrobe, but also everything else. Over the years we tend to accumulate a lot of things that we often do not need. A lot of little mementos, empty boxes, things that we will use one day. And when you are starting to prepare for your relocation to Tennessee it is the right time to start decluttering and get rid of all the things that you haven't used in the last year. Not only you will have a clutter-free home, but you will also start a life in your new home fresh. And one of the big pluses is the fact that you will have to pack and relocate fewer things.
Packing for your move from Florida to Tennessee will take time!
One of the biggest misconceptions when it comes to moving is that you can pack fast and just before your movers come. People often underestimate how much time they will need to pack everything and end up rushing things, damaging some items, or even forgetting them. There are a lot of packing secrets that can help you to make this process easier. One of the most important things that you need to remember is that you need to start on time, as soon as possible. The next one is that you need a lot of packing supplies- boxes, tapes, markers, labels, packing peanuts, protective plastic, etc.
Get all your packing supplies on time
Besides getting a lot of packing supplies, because trust us it is never enough, you need to gather all of them on time. When you hire top movers in Miami – you will probably get everything that you need when you book your movers. But in case you don't and you need some additional supplies, make sure that you do that on time. A lot of people end up chasing additional boxes a day before their movers are coming. And to be honest, that is just a lot of stress that you can easily avoid when you are moving from Florida to Tennessee.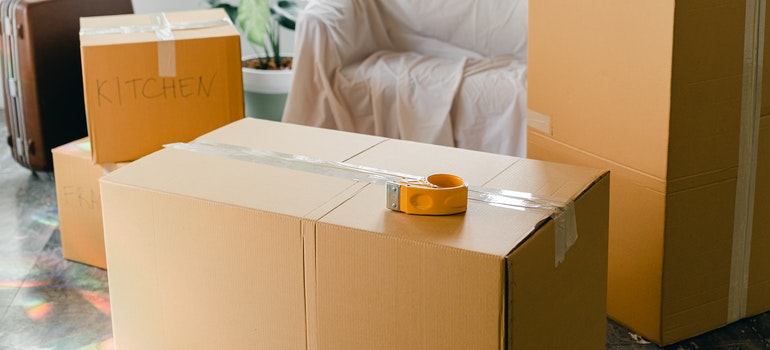 Get ready for your moving day!
One of the things that you need to prepare for the relocation from Florida to Tennessee is an essential box. You will be excited, and you will probably be very tired, and unpacking will take time. So, you can pack an essential box or bag that you will carry with you. Put some clothes, toiletries, sheets, towels – everything you will need to rest the first night or two after you get to your new home. It will give you peace of mind, and you will be able to start learning more about Tennessee and your new home ASAP.
After moving from Florida to Tennessee – explore!
Tennesee has a lot to offer. You can go hiking, you can enjoy music festivals, you can find a favorite restaurant very fast! Simply it is a very diverse place and depending on your preferences, you can find anything you imagine. Explore your new neighborhood, go around, find your new favorite coffee shop or store. Try to relax, and learn more about Tennessee. The new chapter in your life is starting!