North Dakota is a serene prairie paradise full of nature, living up to the name of the "Legendary State". If you choose to relocate to North Dakota, you will find yourself in a diversity-rich state. Icelandic and Norwegian settlers combined with rich Native American culture and history is definitely something worth exploring. And you are not the only one to notice this since the Peace Garden State has the highest documented population growth in recent years. So, all you need now is the right team to help you move. And with our interstate moving companies reviews, you will have access to some of the best cross country moving companies North Dakota has.
Long Distance Moving Companies North Dakota
Facts About North Dakota
01. Main Information
Popular Cities
Fargo, Bismarck, Minot, Grand Forks, Williston
Governor
Doug Burgum
US Senators
John Hoeven, Kevin Cramer
State Website
https://www.usa.gov/state-government/north-dakota
State Moto
Liberty and Union, Now and Forever, One and Inseparable
State Nickname
Peace Garden State
02. Geo Population
Area (sq mi)
70,762 sq mi
Total Population
770,026
Highest Elevation
3,508 ft
Lowest Elevation
751 ft
Time Zone
Central/UTC / MT/UTC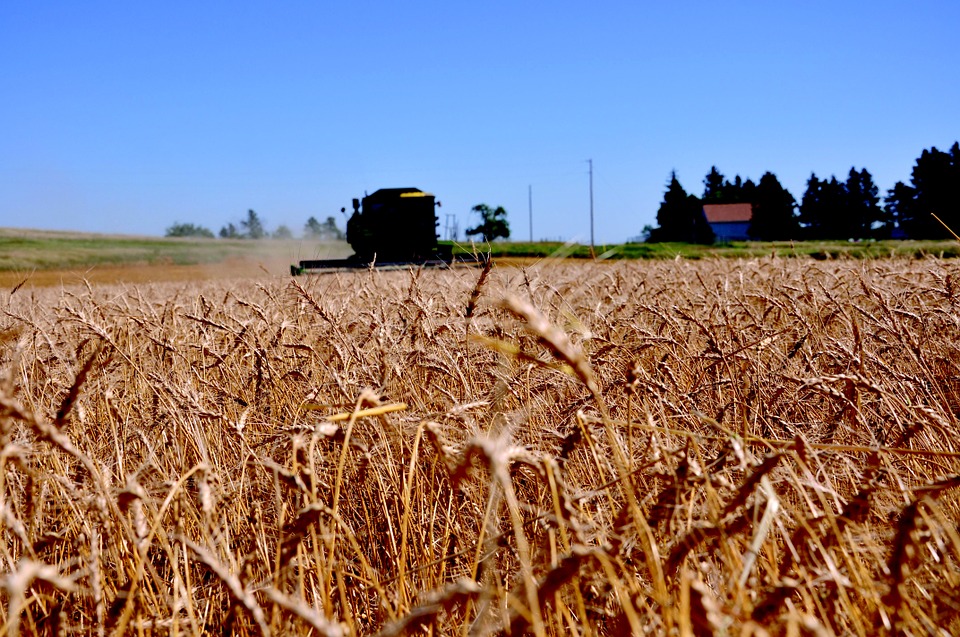 03. Education
Top 5 Elementary Schools
Sawyer Elementary School, East Fairview Elementary School, Page Elementary School, Manvel Elementary School, Tappen Elementary School
Top 5 Middle Schools
Sawyer Elementary School, East Fairview Elementary School, Manvel Elementary School, Discovery Middle School, Shanley High School & Sullivan Middle School
Top 5 High Schools
Fargo Davies High School, Shanley High School & Sullivan Middle School, Oak Grove Lutheran School, Century High School, North High School
Top 5 Colleges
University of North Dakota, North Dakota State University, University of Mary, Minot State University, Valley City State University
04. Rates
Crime Rate
22.62
Employment Rate
67%
Average Income (household)
$64,894
Poverty Rate
10.68%
Cross country relocations tend to be tricky for a multitude of reasons. To name just a few predictable ones, one has to ensure utter safety of their goods during transport, while meeting the deadlines and sorting documents that follow this sort of moving. From this perspective, it really is no wonder that people describe relocations as some of the most stressful periods in their lives. However, you really needn't go through such an experience. Verified Movers can help you get in touch with some of the best cross country moving companies North Dakota has to offer. Our website is filled with all the information you will need for a smooth move, so make sure to check it out.
How to find a reliable cross country mover in North Dakota?
While it goes without saying that your move will be much easier with the help of professionals, it is getting in touch with them that can prove to be a challenge. After all, how would you know that the company you chose really deserves your time and attention? Well, there are multiple ways to go about this problem, but some are definitely more reliable than others. Every company will make sure not to spare words on its expertise, experience, diligence, and professionalism. However, the best way to check whether that is true (circumventing first-hand experience) is to turn to people who have already hired these movers.
Verified Movers allows you to do just that. Apart from all the important information regarding interstate movers in North Dakota, you will also be able to find a whole plethora of reviews previous customers have left. This is one of the best ways to learn what you can expect, and thus know whether the company in question is for you.
Start looking for your mover early on
Just like everything else in life, starting early and organizing everything accordingly is something that will help you a lot. And let us remind you of this – time is precious. And especially when moving. It doesn't really matter if you are planning on moving your business or your household goods – you need some time and space in order to do things the right way. And that is precisely what you'll want to do. To move stress and hassle-free. And that is exactly what we are here to help you with.
There are many different options for you to choose from
As you may already know, there are just so many different cross country moving companies North Dakota can offer you. That is why you need to think about everything in advance. Every moving professional is different. And just like you and your needs – every interstate moving company in North Dakota can offer you a unique set of services. That is where good planning comes in handy. You need to think about your specific moving needs and find yourself a mover accordingly.
Basic moving services
Are you planning on moving your household goods across the state lines? Or do you need some packing assistance? Here are some of the most basic moving services any cross country mover North Dakota has to offer can provide you with:
Residential cross country moving services
Commercial cross country moving services
Packing and unpacking services
Storage units in your area (before or after your move takes place)
Verified Movers can help you move specialty items as well!
Do you need our interstate movers North Dakota to provide you with some additional assistance? They can do that as well! And all you have to do is to say the word. Our cross country moving companies North Dakota will take care of the rest. Some of the most common services people look for include:
Car shipping across the country
Senior cross country moving assistance
Specialty items transportation services
Antique and fine art handling services
Piano cross country moving assistance
Hot tub moving assistance
Life in North Dakota
You might find this hard to believe but North Dakota does experience all four seasons. With long stretches of open road surrounded with fields and the occasional bison, resident truly has scenic landscapes to enjoy. And that is just the tip of the iceberg.
Potentially the highest quality of life in the US
That may come as a surprise, but it makes perfect sense when you consider that this state has it all:
stunning national parks
a healthy environment
strong sense of community
With the welcoming and friendly residents that the state offers, young couples and families should definitely consider North Dakota as their new home. And as you will find out from cross country moving companies North Dakota, friendliness comes before all else.
The cost of living in North Dakota is approximately 20.5% lower than the US average. This is mainly due to the state's large agricultural base, which results in lower food prices. In addition, the population density is relatively low, which results in housing prices that aren't as steep as other states.
Interstate moving companies North Dakota note tax-friendliness as a plus
According to Kiplinger's annual list of the most tax-friendly states, North Dakota has landed the #6 place. Since local and sales tax averages to 6.78%, you won't have to stress-out come tax time in North Dakota. The state's fiscal stability is good, and income taxes have been dropping  — meaning these trends will only continue.
Finding work comes as easy as finding cross country movers in North Dakota
North Dakota boasts some of the lowest unemployment rates in the country, which is reason enough for a commercial relocation. Oil, natural gas and agriculture are the state's big industries, but the manufacturing and technology industries have recently been emerging as big players. If anything, North Dakota employers often have more jobs to fill than the current talent pool can accommodate. It's a great place for job seekers to find amazing new opportunities.
Tips by cross country moving companies North Dakota
The following tips will help make your move to North Dakota something to remember:
If you're moving during the summer, the weather may be very hot, so try to avoid heavy lifting in the heat of the day and make sure to cover your skin and drink plenty of water.
Winters are extremely cold and often bring heavy snow, so try to avoid moving during the colder months. The best time of year to move is in the fall when temperatures aren't extreme and there's less chance of storms or tornadoes.
Cross country moving companies North Dakota are generally friendly and helpful, so if you need information or assistance, don't be afraid to ask!
Cross country moving companies by cities in North Dakota
You can always count on Verified Movers
Finding the ideal moving team will be a process. However, it needn't be a source of stress and concern. Simply get in touch with Verified Movers, and learn all the important details on cross country moving companies North Dakota. We are here to take away the stress associated with the relocation process by providing you with all the necessary information on the move, as well as the movers, and you can always count on us, as we have your back.