Are you ready to pack up your bags and leave North Dakota? Do you need to relocate to South Dakota? Then you have come to the right place! Even though their names are pretty similar, there is a lot of differences between the two states. What's more, there is a lot that you need to know about moving from North Dakota to South Dakota! Luckily, Verified Movers are here for you! In this article, we examine both states, as well as what you need to prepare in order to get the best moving experience!
Proper preparation is a must when moving from North Dakota to South Dakota!
Even though they are neighboring states, you will need to prepare for your move between the two Dakotas! This is because any move is a serious thing – even local ones. This time, however, getting the help of reliable cross country moving companies North Dakota is a must! You need professional movers with experience – someone you can trust and rely on! They will help you pack up your items, plan out all the routes and finally take you to South Dakota!
But that is not all! After all, moving from one state to another is not just transporting your items. There is a lot of logistics and paperwork that you need to cover – and having someone with enough knowledge will be essential. For example, we can help you create a good moving checklist that will be beneficial for your organization step – for multiple reasons. First, with a good checklist, you will know exactly what you need to do. So, forgetting a chore is a thing of the past now!
Secondly, it helps you manage your time better. By knowing exactly what you need to do next, you can focus on your upcoming task while doing this one. This way, you save a lot of time and get an efficient move. Finally, crossing things off your list is an amazing feeling. Lowering your stress levels – however small a shift you make – is a great thing during this stressful process!
Learn about Dakota Territory before moving from North Dakota to South Dakota
At the very start, there wasn't really a state line between North and South Dakota. In 1861, this area was called the Dakota Territory, and it included parts of the land which we know as North Dakota and South Dakota, as well as Wyoming and Montana. Then, in 1868, the borders were formed a bit clearer, and the states just waited to join the rest of the United States. There were a couple of requirements they needed to fulfill first – like hitting more than 60,000 marks on the population count.
There are many reasons why the territory was split in two – but historians believe the main ones were the regional differences in trade routes and population size. Once you add the ways in which territories were governed, and you will have a sort of resentment in the two populations toward each other.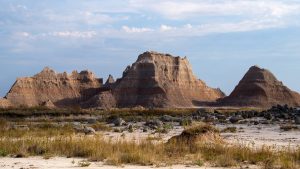 It is interesting to note that the two states were different from the very beginning. More people lived in the south of the territory, which had huge population growth. In 1870, there were around 10,000 people here. Ten years later, the number was over 98,000! At that time, the northern part counted only 37,000 people. DIfferences like this, as well as in geography and which territories the states were economically working with helped form the different states we see today.
Saying goodbye to North Dakota
Today, the numbers are very different. The states were admitted to the Union on November 2, 1889, and North Dakota got its capital, Bismarck. The biggest city, however, is Fargo, with over 120,000 people living there. The total population of the state is around 762,000 people, making it the fourth smallest in the country. Meanwhile, it is the nineteenth largest by area in the whole country.
What helped North Dakota grow are the resources it has – and its economic growth. The particular attention goes to the oil extraction from the Bakken formation in the northwest of the state. This immensely helped the population grow and reduce unemployment in the state. Today, North Dakota boasts the second-lowers unemployment rate in the United States, at 2.4%!
Welcome to the Mouth Rushmore State!
And while North Dakota focused on oil extraction, South Dakota was closer to Nebraska and Iowa and focused on agriculture. The east of the state houses most of the people since the fertile soil there helped boost the state's economy. If you go west from Missouri River, you will find ranches. The economy here depends on tourism.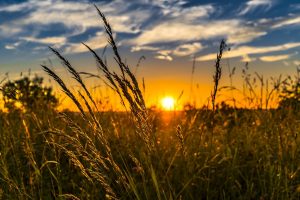 Your reliable cross country movers South Dakota will take you to this seventeenth largest state in the country. However, it is the fifth smallest by population with around 885,000 people living here. The capital of the state is Pierre, while Sioux Falls is the most populated city – with around 187,000 people living here.
Conclusion
As you can see, many things make North Dakota and South Dakota different. Just like that, many things can make moving from North Dakota to South Dakota difficult. This is why experts recommend you take at least two months to prepare for the experience. But worry not, with us on your side, you will be able to do it all! So many sure you contact us today! Once you do, we will analyze your move, help with the logistics and find the right moving companies South Dakota for you! Your perfect move awaits – all you need to do is call!