If you're about to move, you're probably wondering if there is anything you can do to make things easier on yourself. Don't worry, moving journey can be fun and stress-free, and we'll show you how. Leaving Raleigh can be tough, because it's a vibrant place and, all things considered, a great city to live in. But, you're probably aware of all that, so if you decided to move out, you certainly have good reasons. So, now you're looking for ways to make the relocation less difficult, and luckily, you're in the right place. One proven method to make things easier during the moving process that never disappoints is hiring some expert moving help. This is why we'll introduce you to top movers in Raleigh, true professionals who have plenty of experience dealing with relocations.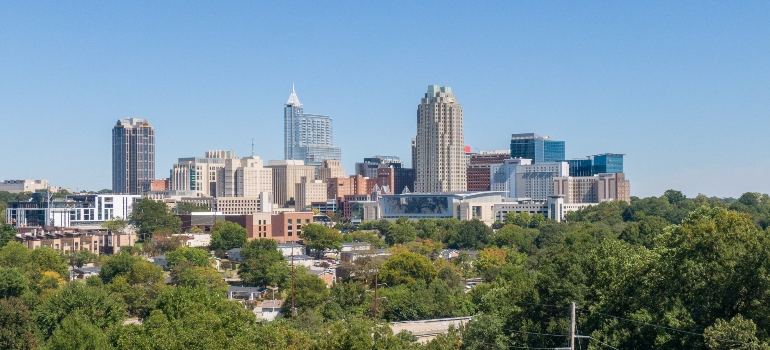 Here are our choices for Top movers in Raleigh!
Tracking down some of the best Raleigh movers might be more difficult than it sounds. It's true that, nowadays, you can find pretty much everything on the Internet. And, top Raleigh movers are no exception. You can definitely find them using your search engines, but the problem is that you'll find dozens of others, and they may not be worthy of your trust. That's why we at Verified Movers have come up with a solution, which is to help our clients find the company that suits them the most.
We conduct thorough research on movers throughout the USA, and we certainly didn't forget Raleigh. We carefully analyzed the companies that provide moving services in the Raleigh area which in the end led us to make a selection of top movers in Raleigh. These movers are truly among the best ones in the business and they will provide everything you need during the relocation process. Without further ado, we present you with a selection of top moving professionals operating in the Raleigh area.
Moving with Little Guys Movers Raleigh is truly a pleasure. Being founded all the way back in 1992, they have 30 years of moving experience behind them. Moreover, they have used all that time to learn, adapt and become one of the best moving companies in Raleigh.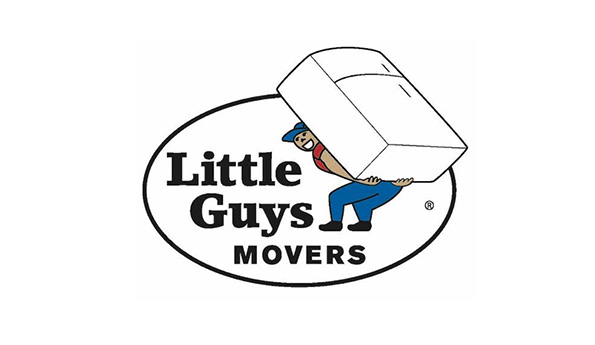 Ever since its inception, they had a goal to change the way people see relocations. Instead of doing the same as every other company, they have decided to make the entire process safer, simpler, and less stressful.
They serve Raleigh and the surrounding area, and they are offering both local as well as long-distance relocation services. So, regardless of what your destination is, you'll find a moving partner in this moving company.
Little Guys Movers Raleigh considers residential relocation their core service. They have helped thousands of families move to their new homes. Likewise, they are offering commercial relocation services for Raleigh businesses looking to move.
Aside from standard moving services, they are also offering packing services, piano moving, home shuffling, supplies, and much more. With Little Guys Movers Raleigh you are truly covered, no matter what type of service you need.
There are many benefits to having Little Guys Movers Raleigh by your side during a relocation. One of the biggest is their highly skilled moving team. They are courteous, respectful, and knowledgeable about their job. So regardless of whether you are moving your home or your business, you can rely on them to do a good job.
The moving company has been trusted by countless families and businesses to help them transport their belonging to their new address. In deed Little Guys Movers Raleigh reviews are nothing but stellar. With an almost perfect review score, they are at the very top of the list of best moving companies in Raleigh.
With Two Men and a Truck Raleigh, you won't have to worry about a single thing. They have the experience, tools, and skills necessary to handle even the most demanding relocation projects. With this moving company, your belongings will be in good hands throughout the relocation process.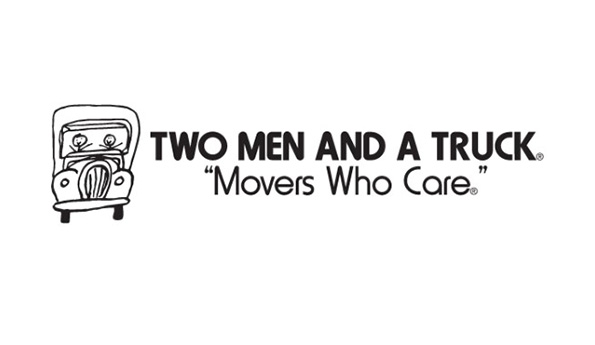 With over 30 years of experience, Two Men and Truck Raleigh moving company are one of the most experienced and most respected moving companies in the area. They focus on providing good working conditions to their employees which translates to excellent services for their clients.
The company offers a wide range of moving services, starting with local ones. They are experts at this type of relocation and have helped countless families and businesses move to Raleigh. So you can rely on them every step of the way without having to worry about the safety of your belongings.
Aside from moving their clients locally, Two Men and a Truck Raleigh offers long-distance relocation services as well. With quality trucks and experienced crews, moving is simple with this moving company.
When it comes to residential moving, this company is among the leaders in the industry. They offer quality residential moving services in Raleigh and have since relocated hundreds of families all across the area. Likewise, they offer business moving services aimed at relocating businesses both big and small.
Two Men and a Truck Raleigh reviews are nothing but positive, which indicates that their clients are highly satisfied with the quality of their services. They have excelled at both residential as well as commercial relocations so far and have earned the trust of countless clients from Raleigh.
If you are looking for a safe, reliable, and trustworthy moving company then Two Men and a Truck Raleigh is a perfect choice. You can move both locally and long-distance without having to worry about the safety of your belongings.
All My Sons Raleigh is the moving company you can rely on. They have been in the moving business for four generations! All My Sons have shown that quality, honesty, and professionalism are the three things you need in order to stay on the top over the years. They are a serious business that keeps on improving every year. Even though they are an experienced moving company that has made many people happy over the years, they still keep learning and perfecting their craft.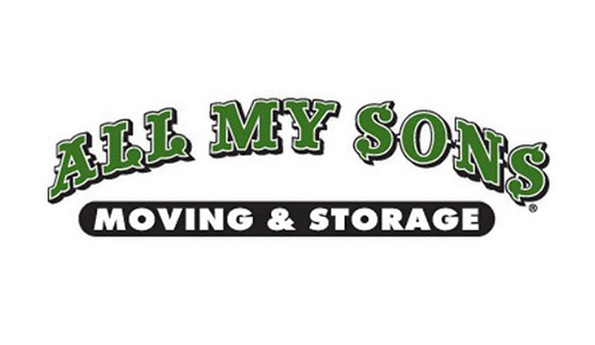 One of the things that makes them different than any other moving company is the way they treat their clients. They care about each person and give them the royal treatment. If you skim through the All My Sons Raleigh reviews you will see how praised they are for their excellent customer service.
All My Sons Raleigh can provide you with long distance and local moves. They also specialize in residential and commercial relocations. No matter what kind of movers you need All My Sons is the answer! Their team from Raleigh are skilled, experienced, and strong. Regardless of the size of your move, and the number of items you have they will effortlessly pack them and relocate them.
Thanks to their comprehensive set of moving services you will be able to relax. From the moment you get in touch with them till the end of your relocation, they will make sure that you feel comfortable and stress-free; They are here to make this process enjoyable for you. You can count on them to provide you with everything you need and make all your moving wishes come through.
By choosing All My Sons Raleigh you will ensure that you have an honest moving company by your side. Get in touch with them and a member of their staff will be more than glad to assist you.
Undergrads Moving Raleigh is a fast-developing company that began as a side job. Today, its founders are skilled moving enthusiasts who made thousands of customers happy with their relocations. The company spans across five states and slowly keeps growing while maintaining the high quality of its current offer. Undoubtedly, they are on the mission to simplify seemingly complex moving projects and help people settle in their new locations.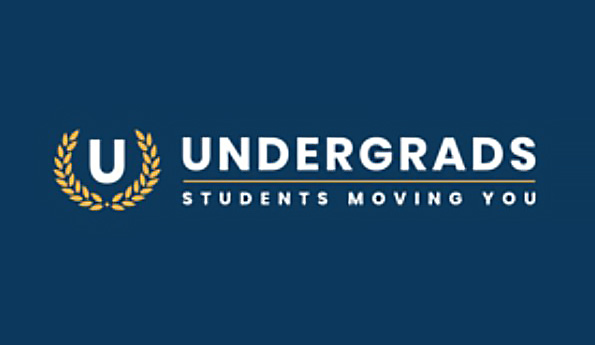 Undergrads Moving Raleigh movers specialize in in-home moving services, and local relocations. Those who plan to move either their small office or household can fully rely on their expertise. They are the movers who won't leave anyone disappointed and will provide full assistance along the way. They understand perfectly well how time-consuming tasks like preparing all items and loading them into a truck can be. However, thanks to their skills and expertise, handling items and preparing for the move is easier than ever! Precision and efficiency are the traits people of Raleigh know them for. That's why they specialize in logistics necessary for events or unpacking after the move. Extra help always comes in handy, especially if provided by a capable team like the one at Undergrads Moving Raleigh. As a young company, there are already thousands of Undergrads Moving Raleigh reviews that speak highly of their work!
Those who come into contact with them for the first time may request a free quote that is easy to fill in less than a minute. Information about services are also available on their official website for anyone who needs top-notch moving help at reasonable prices. Withal, Undergrads Moving Raleigh movers are available for all additional questions and ready to provide the best assistance to their customers. All in all, it's a trustworthy team of movers to rely on.
Moving with Bellhop movers is a whole experience. Their supreme service is delivered by skilled moving professionals who treat each and every customer with respect. Second, Bellhop Raleigh is a company with integrity. The goal this reputable moving company has is a precisely delivered move, without exception. Whoever relies on their movers will not end up disappointed with their move. The reason is simple – the entire personnel at Bellhop consists of moving socialists with years of experience behind them. Furthermore, their business philosophy revolves around transparency and customers' needs. It is also arguably one of the best companies that helps its customers organize their move from scratch. Their unmatched guidance is why so many people have only words of praise for Bellhop personnel.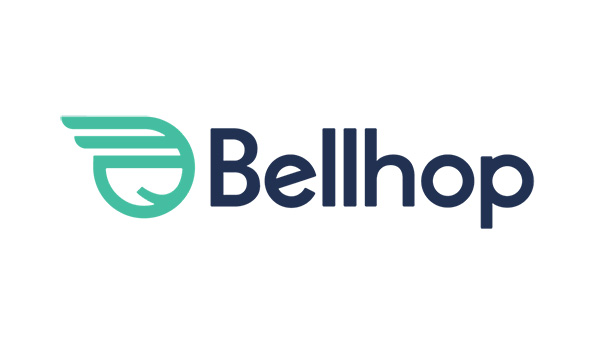 All the necessary moving services can be found on their easy-to-use website. In addition, a free moving cost calculator is there to help anyone moving, whether for the tenth or the first time. Bellhop moving crew covers a variety of relocation types, from local to long-distance apartment and commercial moves. Plus, they operate modern, spacious storage facilities where numerous items wait safely. On the other hand, the movers at Bellhop specialize in last-minute relocation, which is becoming more and more necessary nowadays. Those moving due to business changes or other circumstances often rely on last-minute moving services. Various Bellhop Raleigh reviews testify to the excellence and precision of the move executed by this incredible moving crew.
Moving is one of the most demanding endeavors in one's life, and Bellhop Raleigh movers know that very well. That is why they put a lot of effort to maintain the high-quality of relocation and storage services. It's their goal to make each customer happy with the move. That being said, all one can do to have a worry-free move is to contact them and let the experts do their work!
Athens Moving Experts Raleigh is a company that has been serving high-quality relocation services since 2015. They gathered as a team of moving enthusiasts with a goal to take the moving experience to the next level! The fact that they placed themselves among top-ranked movers in Raleigh for a short period speaks volumes. They focus on quality and do work diligently to keep their services up to the highest standard.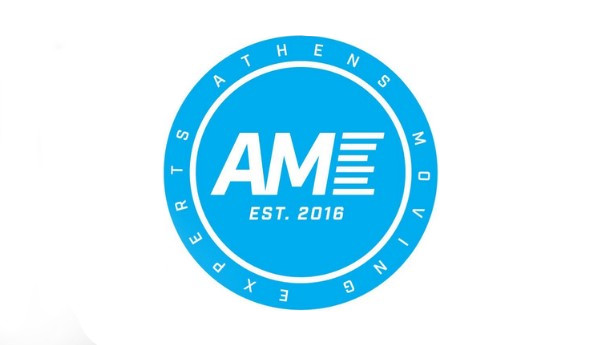 Besides time-efficient local and residential relocations, Athens Moving Experts Raleigh also operates commercial moves as well. Furthermore, they are capable to execute even longer distances, which is what makes them complete movers one can rely on. Regardless of relocation type and distance, their movers are skilled enough to effortlessly plan everything out and execute with ease. In addition, they are the moving crew that prioritizes customers' best interests above all. Once they arrive, all worries regarding packing, loading, unloading, and furnishing disappear. Also, they specialize in packing and moving bulky, odd-shaped items, as well as marble or granite objects. Even relocating musical instruments becomes a piece of cake with their help! Bottom line – anyone can manage moving and other important duties when Athens Moving Experts Raleigh crew is there to assist.
Due to years of hard work and commitment, Athens Moving Experts Raleigh became one of the companies Raleigh locals find convenient and trustworthy. Countless Athens Moving Experts Raleigh reviews confirm that moving with them is joyful and much less stressful. Thanks to their innovative approach to each moving journey, customers remain surprised with the outcome. The effortless move is what this reputable company is all about! Moreover, those who consider moving can easily book a completely free moving quote on Athens Moving Experts official website, without undisclosed extra fees. It's a relocation team that to contact in order to have a smooth relocation experience from start to finish.
On-time relocations are a sure thing with Brazos Raleigh Movers! They have built their brand around this. They believe that respecting customers' time is one of the most important things. They truly respect their clients. Their movers have a lot of experience, which allows them to conduct safe and smooth relocations. Brazos Raleigh Movers understand how important moving is for you. This is why they always make sure you have a memorable relocation with them!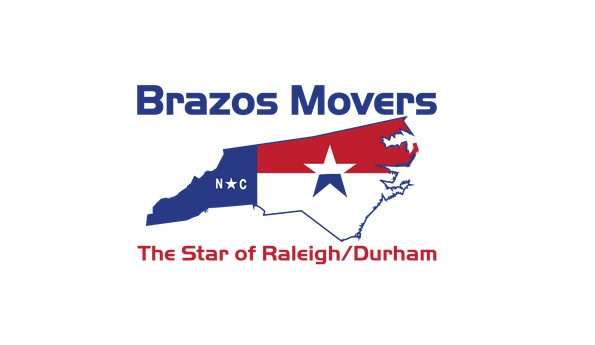 Brazos Raleigh Movers is more than just a simple moving company, they are your friend and ally that you can trust. Honesty is important to them. For this reason, they provide their clients with accurate free moving quotes. They believe that everyone deserves to afford a top-tier moving experience. This is why they have kept their prices reasonable.
Brazos Raleigh Movers have a plethora of moving services that can make your relocation a smooth sail. On top of that, they use modern trucks and high-quality moving equipment. Movers that they have hired use the latest moving and packing techniques. This is why they are always able to provide customers with safe and seamless relocations. They have a strong team that can do all the heavy lifting for you. Brazos Raleigh Movers have a delicate touch that ensures the safety of your most fragile items. There is nothing that they cannot do! They love their job and enjoy every relocation. Seeing their client's happy faces makes them motivated to continue providing people with superior moving experiences.
Brazos Raleigh Movers reviews to see how happy their clients are with their services. They have made thousands of clients happy over the years, and you can be one of them. To contact them you just need to dial their number or send them an email. From the moment you contact them, they will start working on your move, and ensure you are taken care of!
Is it possible to have a successful moving endeavor without top movers in Raleigh?
Moving without professional assistance is certainly a brave decision. And yes, it is possible to complete the moving process successfully without Raleigh top movers. But if we're being honest, chances for that are much lower. And here's why. A DIY relocation is always appealing because it's a better option for your budget. However, you're going to pay the price in a different way. All the tasks that relocation brings, and trust us, there are many of them, will fall directly on your shoulders. So, unfortunately, you would have to go through a lot of physical work to finish what you started.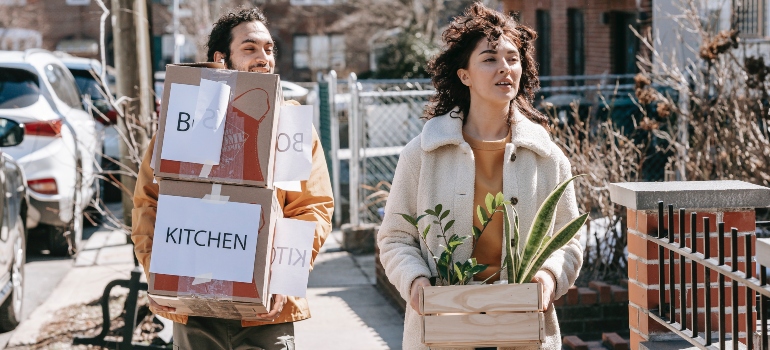 As long as the move is local, it gives you a chance to do it yourself properly. But just imagine a cross country move without the help of interstate moving companies North Carolina. Relocating across the country without any help is something that rarely ends up well. So, to sum up, DIY relocations are possible to navigate, but we would advise you to at least consider hiring top movers in Raleigh.
Benefits are numerous when you have top movers in Raleigh by your side
Opting for the help of top Raleigh movers has many advantages, and we'll mention just a few of the biggest ones. Let's talk about safety first. Surely you want to avoid damaging your belongings, let alone breaking or losing some of them. Well, you won't have to worry about that when the professionals are dealing with your relocation. Although mistakes rarely happen, you would still be covered for that worst-case scenario with moving insurance. And, of course, Raleigh top movers have the necessary experience that further improves the safety of your belongings.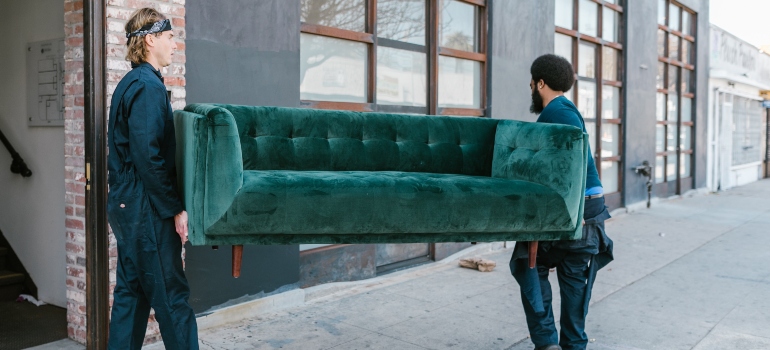 Since we mentioned experience, we must say a few more words about it. When the experts with years of experience are taking care of your relocation, safety isn't the only benefit that comes out of it. Experience also enables a smooth and quick relocation, much faster than it would've been if you were doing it by yourself. Keep in mind that Raleigh top movers also have the relocation tools of the highest quality at their disposal, which you probably don't have. That helps in navigating the whole process, which ultimately leads to a successful moving journey. Simply put, moving out of Raleigh won't be stressful at all when you have reliable moving experts by your side.
Top movers in Raleigh will offer you various moving arrangements
This is another important thing you'll get from top movers in Raleigh, and it's quite beneficial too. Some of the best moving companies in the business know that relocations are much more complex than transferring you from point A to point B. Every customer has different needs, wishes, and requests. That's why some of the best Raleigh movers have a whole lot of services available which allows every person who asks for their help to have a moving experience exactly the way they want it. If you want to rest your head and do practically nothing, make sure to ask for a full-service move. But, since that's the most expensive option, you might not be keen on taking it. In this case, take a look at some special services in the next section.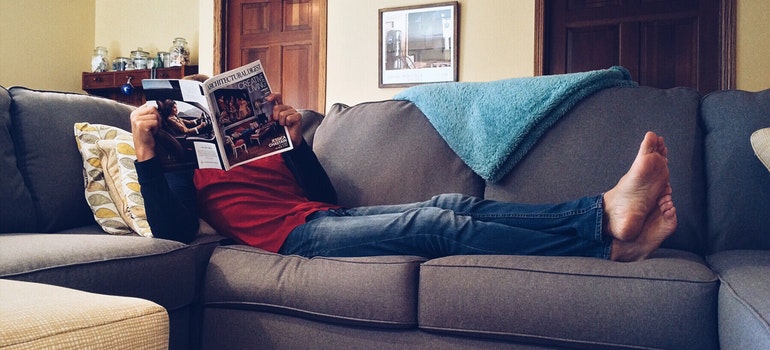 Special services
So, as we mentioned, we'll take a look at some special services that some of the best Raleigh movers provide. Unlike the full-service move where movers handle pretty much everything, special services will give you a chance to ask for the moving help exactly where you need it.
Packing services. Assistance with packing is something you should welcome with open arms. You can deal with it, no doubt, but it will be much easier if you let top Raleigh movers take care of it. Don't forget that if you don't have a lot of experience with packing, you might find it hard to pack fragile items, as well as bulky ones.
Auto moving. Choosing this service will make all the worries about your car go away. Of course, if you're going on a local move, you won't need this, but on long distances, it is quite beneficial.
Storage services. Another useful solution comes in the shape of storage units. It's a very handy option for short-time downsizing in the sense of putting away things you don't need which allows you to properly pack and unpack. Of course, there are many other reasons for which you may need storage services, so keep in mind that top movers in Raleigh offer this option.
Junk removal. Why get your hands dirty just before a moving day? Not only that but removing junk from your house takes time and effort. Luckily, moving professionals can do it for you.
Piano moving. Transferring heavy, yet expensive, items can become a nightmare. A certain degree of risk is always present here, especially on moves that go beyond your state's borders. So why not let interstate moving companies Raleigh deal with this? It would take a lot of weight off your shoulders.
Traits of top movers in Raleigh
Since we already established that doing business with top Raleigh movers has so many benefits, you can assume that there are so many traits as well. And, of course, that's true. For starters, let's talk about ratings. Companies that are considered some of the best ones, must have a good rating and positive reviews. This is natural, considering that ratings speak for the satisfaction (or dissatisfaction) of their previous clients. One thing you should always expect from true moving professionals is politeness and great communication. Appreciating and respecting every single client is the trait of top movers in Raleigh.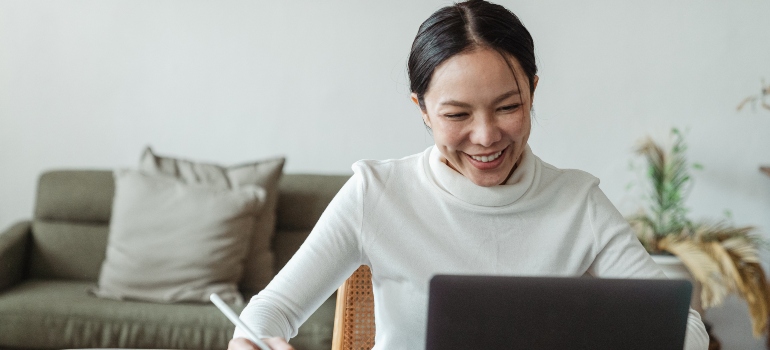 When we spoke about the benefits of asking for expert moving assistance, we briefly mentioned their equipment. Well, when you see quality tools, know that the company is promising. Movers that have been in the business for a while know how important it is to keep their tools up to date. This is because high-quality equipment further ensures the safety of your belongings, especially when moving long distances. So, expect some of the best long distance movers Raleigh to have the necessary, top-notch equipment because your safety is the thing they care about the most. Of course, these movers also pay attention to their appearance so they will always have a logo on their vans, personnel will wear proper uniforms, their website will be well-organized, etc.
Is there anything for you to do?
If we're being honest, the best thing you can do is to stay out of the way and let movers do what they do best. Obviously, right at the start, you should be upfront and tell the company what you expect and what you want. That way you know there won't be any misunderstanding further down the line which ultimately helps you avoid the last-minute stress. As for the other things, there is nothing in particular. Of course, it would be nice of you to offer some food or drinks when your movers are taking a break. Otherwise, just be nice and polite, and try to stay out of their way. Top movers in Raleigh will take care of the rest.
Keep your eyes open since there are many fraudulent movers out there
It's a shame we're in a situation where we even have to consider this. But, unfortunately, moving scams are nothing new, and the best thing we can do about them is to try and protect ourselves as much as we can. Obviously, we're here to show you how to do this. In order to do so, we selected a few warning signs we'll mention in the list below. If you notice any of them, we highly recommend that you stay away from these companies.
Ridiculously low estimates. If the company offers you a price that's far too good to be true, know that there's something suspicious about it. The moving industry has its competitive prices, and they are there for a reason.
Bad rating. There isn't much to say about this. A bad rating suggests that there is something wrong we how the company works, so whether it's a moving scam or just a case of incompetent movers, it's enough for you to stay away from them.
Insisting on charging you in advance. If the movers you encounter ask for payment in advance, you shouldn't go with them, as this is another sign of highly suspicious activity.
Avoiding sharing essential information. You need to know every important detail before you hire movers. If the company avoids giving you the answers you'll be looking for, nothing good can come out of doing business with them.
No customer support. True moving professionals will always be there for their clients in one way or another. While the lack of customer support doesn't necessarily mean that the company is fraudulent, you should look elsewhere nevertheless.
Verified Movers want you to have a safe and fun moving experience
If you're wondering why Verified Movers might be a great relocation companion, here's the answer. We have over 20,000 moving professionals here on our platform. We thoroughly analyzed them, and the reviews were our number one guideline in doing so. After all, we've been in the moving field for years, which is why we believe that our experience will help you find trustworthy moving experts that will take care of your moving adventure. Of course, your safety is of the utmost importance to us, which is why we pay a great deal of attention to the companies that we recommend. So, know that we will match you with true professionals who have proven their quality on numerous occasions.
If you need any other moving advice, you can find it on our blog
Besides match-making, we wanted to give even more assistance to each and every person that's about to embark on a moving journey. That's why we decided to share the knowledge we gained in the last years regarding relocations and all the challenges they bring. Verified Movers blog is the place where you can find a lot of useful advice. Hopefully, it will help you deal with many day-to-day tasks during this exhausting process.
Relocation trends in Raleigh
When you're thinking about moving to a certain city, it's always good to see if that city is popular among movers. If you set your heart on moving to Raleigh, prepare to be pleasantly surprised. Raleigh is one of the top 10 cities in the United States for inbound growth. Yes, you've read that right. The City of Oaks is one of the most popular destinations in the country. Between 2015 and 2020, Raleigh had an average yearly gain of almost 20.000 residents, during which the city's population grew by 18%. So, these exceptionally positive moving trends aren't anything new, it's been going on for a while now. Out of all moves involving Raleigh, more than 60% of them are inbound year after year.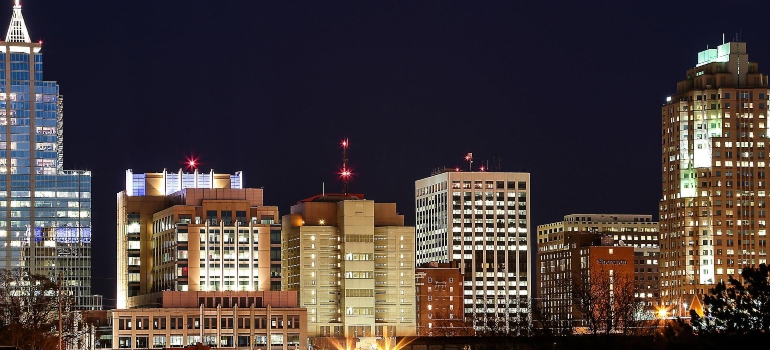 What caused Raleigh's growth?
If you see a city showing a significant population increase like Raleigh, know that there can't be only one reason for that growth. It's more of a combination of many different factors, all of them benefiting Raleigh. So, let's see what's so appealing in the City of Oaks. For a while now, Raleigh has truly been one of the best cities to move in. For starters, the cost of living in Raleigh is affordable, and so is its housing. But, that's not the case because Raleigh is a poor city. On the contrary, it's a vibrant place that has a great job market, and it's home to the headquarters of many major companies.
Obviously, this is a great combination, which makes the city appealing even in the normal circumstances, let alone during a crisis that was caused by the pandemic of COVID-19. So, although the city has been popular before the pandemic, it firmly established itself as one of the best cities to live in America during these challenging times. That's when people started leaving big cities in flocks, looking for cities that can provide them a similar lifestyle, but at a much lower price.
Who is moving to Raleigh?
Tracking down all the people who are moving to Raleigh is not easy since there are so many of them. Movers are coming to Raleigh from all across the country, but it's natural that most of them are from nearby cities. So, below you'll find a list of 10 cities that are sending most residents to the City of Oaks.
Durham, NC
Charlotte, NC
New York City, NY
Fayetteville, NC
Washington, DC
Greensboro, NC
Greenville, NC
Wilmington, NC
Atlanta, GE
Miami, FL
As we said, you should expect to see many nearby cities on the list, and this is the case with Raleigh as well. The majority of cities here are in North Carolina. Truth be told, New York City is high up the list, but that fits the description we mentioned earlier, which is the fact that many people left big cities to live in Raleigh.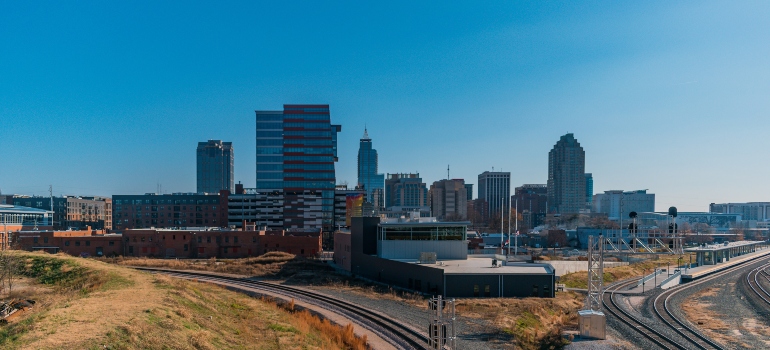 Raleigh's outbound moves
There aren't many people leaving the City of Oaks. But, some of them manage to find a city that gives them even better opportunities, so let's take a brief look at these outbound moves.
Durham, NC
Charlotte, NC
Fayetteville, NC
Greenville, NC
Wilmington, NC
Rocky Mount, NC
New York City, NY
Greensboro, NC
Atlanta, GE
Winston, NC
These results are pretty much similar to the inbound list, except for the fact that it doesn't involve so many big metro areas.
North Carolina is consistently in the top 5 states regarding inbound moves
If you wondered if the positive moving trends in Raleigh are affecting North Carolina, it would be more accurate to say that North Carolina is positively affecting Raleigh. Now we know that Raleigh is among the top10 cities for inbound moves in the whole country, but what we didn't tell you yet, is that North Carolina has another two of its cities on that list, Wilmington and Charlotte. The percentage of moves involving North Carolina that are inbound has been over 60% for years now. Sometimes it even reached 65% which easily puts the Tar Heel State in the top 5 states in the country for inbound moves.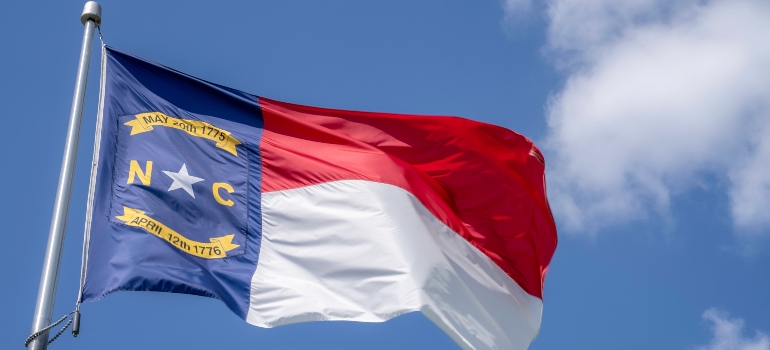 People are moving to North Carolina from all around the United States
The Tar Heel State is not only popular among its bordering states. People from all over America are moving there, but, as we did with Raleigh, we'll only mention the top 10.
Florida
Virginia
South Carolina
New York
Georgia
California
New Jersey
Texas
Maryland
Pennsylvania
It might be a little surprising to see that moving from Florida to North Carolina is the most popular choice. It isn't difficult to notice that a lot of these states are also among the most expensive ones in the US, so it's natural that their residents decided to move to the Tar Heel State.
Where are former North Carolinians moving to?
In the end, we'll conclude the relocation trends by mentioning the states that former North Carolinians chose for their new place of residence. Well, it won't shock you to see South Carolina at the top of the list. Around 30,000 people move from North Carolina to its southern neighbor on a yearly basis. The second place on the list goes to Florida. Moving from North Carolina to Texas takes up the third spot. Like North Carolina, the Lone Star State is very popular among movers as well. Besides these three, Virginia and Georgia complete the top 5, and if we look even further, we won't see many surprises since all the states in the top 10 are close to the Tar Heel State, with California being the only exception.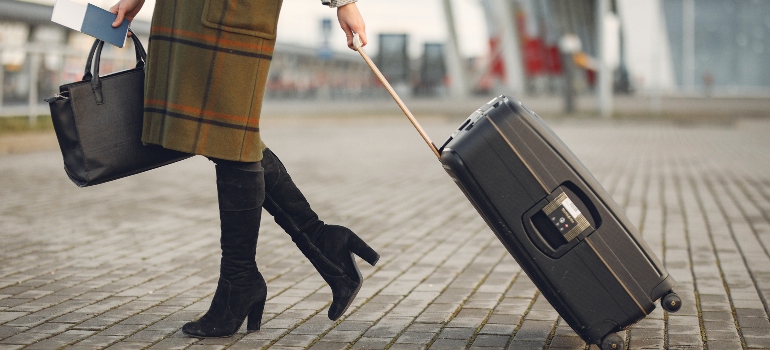 The cost of moving to North Carolina
If you decided to ask for professional moving assistance for your North Carolina relocation, your first question will probably be how much do you have to pay? This is not an easy question to answer. The most accurate estimate is the one you'll get from top movers in Raleigh, and don't worry, the estimate will be free of charge. But, until you decide which company to hire and ask for that moving quote, we'll help you out as much as we can. The only way to do so is by mentioning average price ranges. Since there are so many people relocating to the Tar Heel State, we'll mention not one, but three price ranges, using the three states that are sending most of their people to North Carolina.
Moving from Florida to North Carolina. Although these two states aren't neighboring, they're not too far away from each other, so the cost of this relocation isn't extremely expensive. You can expect to pay between $2,800 and $5,000.
Moving from Virginia to North Carolina. Unlike Florida, Virginia and North Carolina share their borders, so this is one of the shortest cross country moves you'll see. Naturally, prices will reflect that, so you'll probably pay between $2,100 and $3,800.
Moving from South Carolina to North Carolina. Everything we mentioned above discussing a move from Virginia, can be applied to move from South Carolina as well. The distance is pretty much the same, so the average price range stays the same too, and that is $2,100-$3,800.
The preferred way of moving in the United States
At the beginning of this article, we spoke a lot about DIY moves vs professionally-assisted ones. So, you probably wondered which moving option is being chosen more frequently. Let's take a look at some stats. Out of 3 million movers in the United States, there are:
1.35 million DIY relocations;
1 million relocations with nothing more than a rented moving truck;
650.000 relocations with professional moving assistance.
Yes, DIY relocations still have a huge advantage over professionally-assisted ones. First of all, that makes perfect sense. A lot of these relocations are local, so there's no particular need to hire movers. But, even when it's not local, people are always looking for ways to cut their expenses, so they don't even consider hiring experts. Either way, letting some of the best moving companies in the business take care of your relocation will always be the safest option. And, the difference between the number of DIY moves and the ones with an expert moving help is shrinking each day.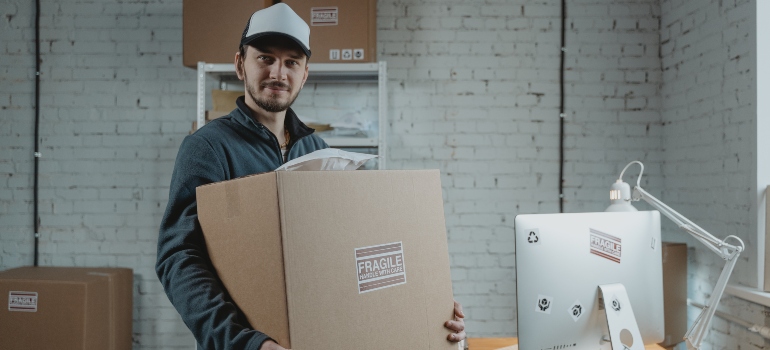 How did positive moving trends affect the housing market in Raleigh?
Considering how many people are moving to Raleigh each year, you naturally expect the housing market to be red-hot. While this is true, you may be surprised when we tell you that Raleigh will be the third hottest real estate market in the USA this year. Raleigh's growth, simply, seems unstoppable. So, how does this affect current prices, and is this an appropriate time to invest in the City of Oaks? We'll cover that in the next few sections.
Home prices are soaring in Raleigh
Don't let the title mislead you. The fact that prices are soaring, doesn't mean that they're out of reach, at least not yet. We introduced Raleigh as an affordable city compared to the majority of other metro areas, and that still holds water. But, the real question is, for how long is that going to be the case? Well, we'll give our best to share as much data as possible, so you can draw your own conclusion. Let's start with the current home prices. The median home price in Raleigh is $391,000 at the moment. It may not seem cheap, but that's only slightly higher than the nation's average, while you need to take into account everything that the City of Oaks offers to understand that buying a home there at this price, is actually a very good deal.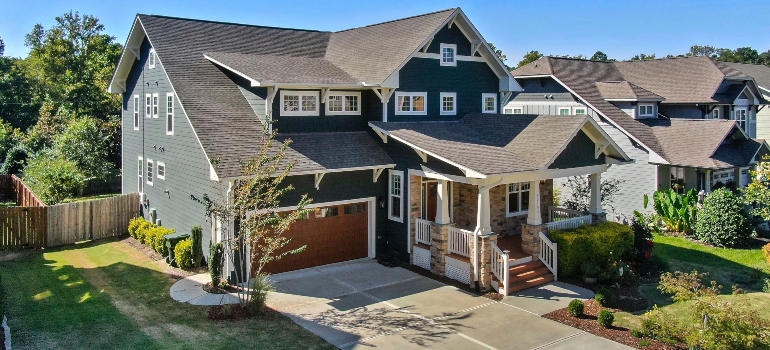 How much does it cost to rent an apartment in the City of Oaks?
Pretty much the same thing could be said about the rents. They aren't exceptionally cheap, but they're far from being expensive too. Prices are moderate, around the USA's average. Depending on the neighborhood you choose to live in, you could find some extra cheap apartments, and of course, there will be some places that can't be considered affordable. That's why we'll find a middle ground, and give you average prices for apartments in Raleigh, depending on the size of the unit.
Studio apartment – $1,500
One-bedroom apartment – $1,200
Two-bedroom apartment – $1,520
Three-bedroom apartment – $1,800
Four-bedroom apartment – $2,000
Predictions for Raleigh's real estate market
Before we talk about the future of Raleigh's housing market, we'll take a detailed look at what was happening in the last 12 months. For starters, during that period, the value of homes in the City of Oaks increased by 33% which is huge. So, even in the last year, Raleigh was among the fastest-growing real estate markets in the country. A year before that, homes were sold only 13 days after being on the market, and that period became even shorter in 2021, falling down to just 9 days. This shows you how competitive the market really is, and if you don't act quickly, the chance of buying a home you like might be gone soon. Rent prices didn't spike this much, but they became more expensive as well, between 15% and 20%, depending on the size of the apartment.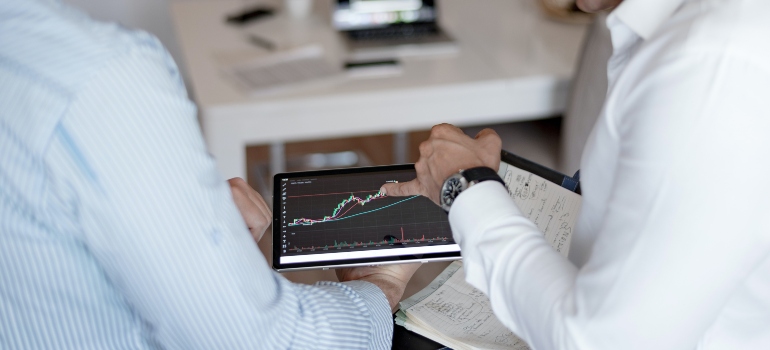 So, now the question is what will the future bring? Well, according to current data, the market is expected to show similar trends in the next few years, especially in the next 12 months. So, more of the same is probably the most accurate answer. The median home price is expected to rise by 23% until this time next year, putting the average price of a home well over $450,000. That's why Raleigh is predicted to be the third hottest market in the USA this year. We shouldn't forget about the rest of North Carolina as well. While Raleigh is going to be the fastest-growing city as things stand, real estate markets are sky-rocketing in almost every metro area in the Tar Heel State, most notably in Charlotte and Wilmington.
If you want to buy a home in Raleigh, you might want to act quickly
First of all, we need to emphasize that you should take your time to assess everything prior to making an investment because this is a big decision that involves a significant part of your budget. But, the truth is, if you're looking to purchase a home in Raleigh, you might want to speed up the process a little bit. By this, we don't mean that you should make any rash decisions. We only encourage you to start acting on it sooner rather than later, because these prices are going up so rapidly that it won't be long until they're out of reach.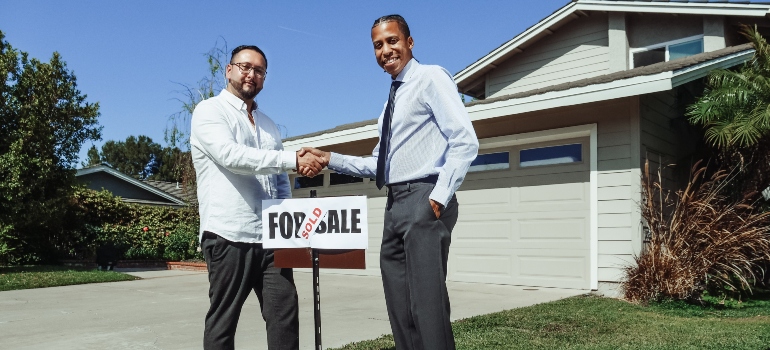 If you're looking for a business opportunity with Raleigh's real estate, and by this, we mean buying a home just so you can rent it to someone, that's a slightly different case. However, you will probably make a relatively quick return on investment, although you might want to stay away from purchasing the most expensive properties. One-bedroom or two-bedroom apartments would do just fine, since there are a lot of newcomers in the city who are either college students or young professionals, and they won't be needing expensive four-bedroom apartments.
How affordable is Raleigh?
Now that we've done with housing, it's time to analyze other aspects of Raleigh's cost of living. For starters, the cost of living in Raleigh is 7% lower than the nation's average. It's true that it won't stay like this forever because the housing prices are sky-rocketing, but nevertheless, it shows you that other expenses you'll have a reasonably priced. It must be said that Raleigh has a cost of living 10% higher than North Carolina's average, but that's natural since it's the state's capital as well as one of its largest cities. Health expenses and transportation are significantly lower in the City of Oaks compared to the USA's median. As for the others, like groceries and utilities, they are pretty much around the nation's average.
Here are some basic expenses you'll face in the City of Raleigh along with their average price:
A meal for one person at an inexpensive restaurant – $15
Cappuccino – $4.68
Coca-Cola/Pepsi – $1.70
1 kg of apples – $4.50
1 kg of bananas – $1.45
Loaf of bread – $2.75
A gallon of milk – $1.95
Carton of eggs – $1.37
Utilities (monthly) – $135
Internet (monthly) – $59
Are there enough job opportunities in the City of Oaks?
Not only are there enough job opportunities in Raleigh, but the city is home to the third fastest-growing job market in the USA. A year before last, it was 21st on that list, and even that's great news for anyone moving to Raleigh, let alone the last year's data where it ranks 3rd. There are currently more than 50,000 job openings in the city, and the future will bring even more. Naming a leading industry is not easy, because there are various successful industries in the City of Oaks. However, if we had to pick one, it would be tech. Although manufacturing, information, and finances employ more people, the tech industry in Raleigh is growing so rapidly that it has to steal the headlines.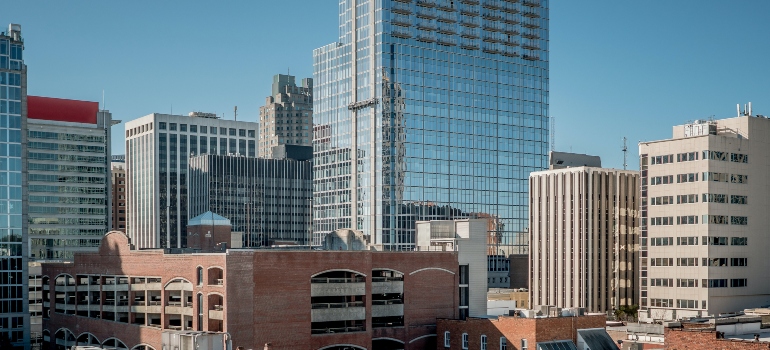 Of course, if you look at the most in-demand jobs in the City of Raleigh, you'd see nursing and sales jobs at the top of the list, because these professions offer the most job opening throughout the USA. One thing is certain though. In Raleigh, you won't find it hard to get hired, and chances are it will be in your profession as well. The average yearly salary in the City of Oaks is $71,000 which is pretty good considering the low cost of living. Not only that, but the salaries are going up each year, which makes it a perfect environment for starting a new life.
When you look at the number of people moving to Raleigh, rest assured that relocating there is a great idea
Hopefully, we helped you understand how great Raleigh is and why moving there won't be a mistake. The fact that the city takes up the 3rd spot in the country both in fastest-growing real estate markets and fastest-growing job markets should be enough, even without mentioning the affordable cost of living. If you want to get there quickly and safely, hiring top movers in Raleigh would be your best bet. With their experience, know that the upcoming relocation is about to be as smooth as it gets. We wish you the best of luck!