Cross country (interstate) moving companies New Mexico
Get Your Instant Moving Quote
Sponsored Companies

Verified Business
New Mexico is a southwestern U. S. state which attracts people of all backgrounds. If you want to settle in the state with great numbers of Navajo, Pueblo, and Apache people, cross country moving companies New Mexico help you settle in the Land of Enchantment. Verified Movers help you find and hire the best cross country movers with great reviews. Whether you need to move your home or business, professional moving assistance is what you need to make your relocation smooth and successful.
Facts About New Mexico
01. Main Information
Popular Cities
Albuquerque, Santa Fe, Las Cruces, Roswell, Farmington
Governor
Michelle Lujan Grisham
US Senators
Tom Udall, Martin Heinrich
State Website
https://www.usa.gov/state-government/new-mexico
State Moto
It Grows as it Goes
State Nickname
Land of Enchantment
02. Geo Population
Area (sq mi)
121,699 sq mi
Total Population
2,088,070
Highest Elevation
13,167 ft
Lowest Elevation
2,844 ft
Time Zone
MT/UTC / Central/UTC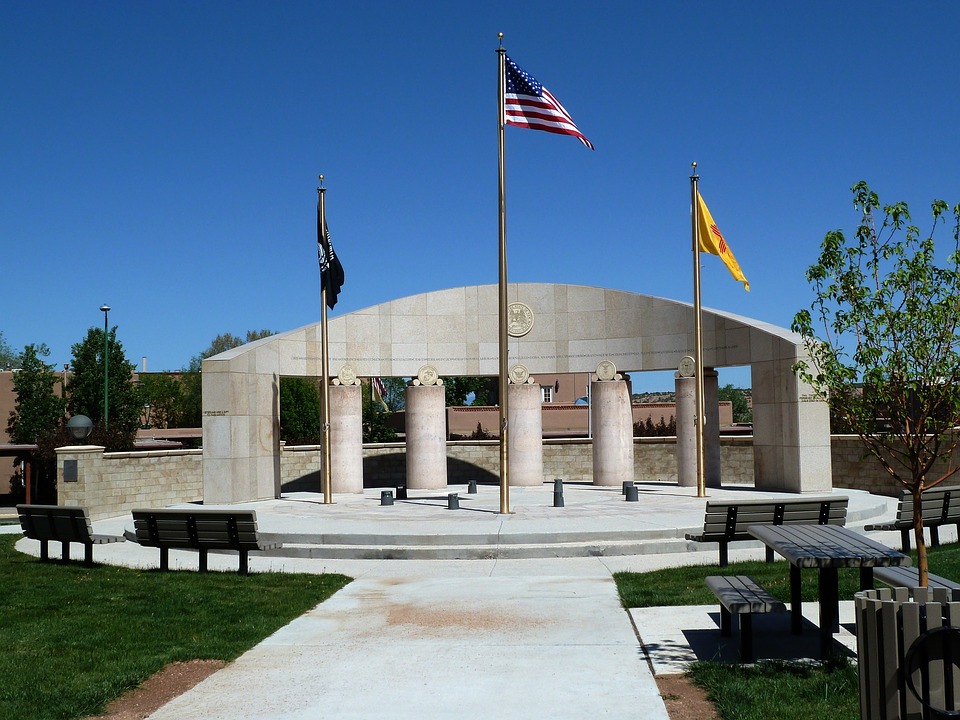 03. Education
Top 5 Elementary Schools
North Star Elementary School, Moutain, Desert Hills, Berrendo, Northeast
Top 5 Middle Schools
Washington, Van Buren, Berrendo, New Mexico Connections Academy, Texico
Top 5 High Schools
Gadsen, Roswell, Cibola, Santa Fe, Rio Rancho
Top 5 Colleges
The University of New Mexico, New Mexico State University, Eastern New Mexico University, New Mexico Highlands University, Western New Mexico University
04. Rates
Crime Rate
14,619
Employment Rate
4.90%
Average Income (household)
$43,872
Poverty Rate
19.70%
Planning your route to New Mexico with interstate movers
If you're planning to drive to your new place, you need to plan your route and to check current road conditions with the New Mexico Department of Transportation. But, if you want to fly to your new place, check with your cross country movers to transport your car. In case your home or office space in New Mexico isn't ready for your arrival, consider renting a short-term or long-term storage facility for your belongings. Cross country moving companies New Mexico will plan out the resources that will lower your moving stress level.
Call your agents in New Mexico today to get a free relocation quote
If you decide to move to the Land of Enchantment, you will find the scenic red deserts and mesas that New Mexico is known for. New Mexico has millions of acres of government protected national forests and the world famous river the Rio Grande, which is also the fourth longest river in the United States.
Get a free relocation quote from your cross country moving companies New Mexico if you want to move to one of the great cities of New Mexico.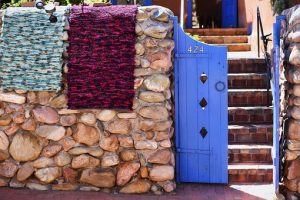 Cross country movers help you relocate to the best cities of New Mexico
New Mexico offers you a great number of beautiful cities. If you want to live in the state capital, you should start scheduling your move to Santa Fe. This city is also the oldest state capital in the U. S. offering you beautiful historic districts. Santa Fe is a popular destination for visitors all around the world because it is a home to many museums and festivals of interest.
Another city you should consider to live in is Albuquerque – the city with the highest population and best business opportunities in the state. No matter what your motivation is for moving to New Mexico, its bustling cities offer many locations that fit your profession and lifestyle. The cost of living in New Mexico cities is 7.37 percent lower than the US average.
Contact your cross country movers to help you settle into your new home in New Mexico.
Should you hire cross country moving companies New Mexico?
Moving is a serious task to take on. It really is. And if you have done it before – you already know it. There are just so many things that need to be taken care of before your moving day comes any closer. And many of them can go wrong. Especially since we are talking about a move across the state lines. That is precisely why you need to start thinking about hiring cross country moving companies New Mexico can offer. Here and today!
We'll obviously advise you to hire interstate movers New Movers to handle your relocation professionally. But it's not just because we're interested in you hiring us; we want you to enjoy your relocation.  Verified Movers and its team will do everything in their power to make it that way. Just give us a call. We will handle the rest.
Our mission
Relocation is a big deal in everyone's life. And especially when you are moving cross country. Every move is huge step that will change your life. That is why you need to make things right. You deserve your new beginning to be smooth and enjoyable.
Moving isn't only our job. It is something that we know. And something that we are very passionate about. That is why you are in the best hands possible with our cross country moving companies New Mexico. We are here for you. And we are the ones that will make your cross country move smooth.
Let's start preparing today!
Time is a luxury when moving. That is why you should not waste any of yours. There is no need for you to wait. For anything. Things won't just happen. Start planning and organizing everything in advance. Start by looking for cross country moving companies New Mexico. And once you find yourself a mover – you'll be able to leave all that hard work to them. Our interstate movers New Mexico are always at your disposal, day and night! Which is why there's no reason for you to wait any longer. Pick up your phone and give us a call today. Enjoy your new start. Today! Or tomorrow. We are here for you. Wherever and whenever you need us to be.