Montana has seen a rise in popularity in recent years. While it is still a hidden gem, more and more people are deciding to move there. If you are planning on moving from California to Montana, be prepared to change your lifestyle drastically. However, Montana will win you over with its charm in no time. While living in Montana has many advantages, getting there can be tricky. The first and most apparent obstacle is the distance. There are more than 1,300 miles between these two states! In order to safely and comfortably move such distances, hiring moving help is highly recommended. Feel free to visit our website and browse through Verified Movers reviews until you find just the right movers for you. With Verified Movers by your side, no move will be stressful and troublesome.
When moving from California to Montana, be prepared for a culture shock
As we have said before, these two states are very different. While being a large state, Montana has an unusually low population, 1,104 million to be exact. This low density has helped protect the nature of the state, leaving the vast valleys, mountains, and lakes untouched. However, as the state has seen a sudden rise in popularity, the population is expected to rise quickly. By some estimates, Montana's population will expand by 15.0% in the next 20 years. Another thing that you should keep in mind is that you are moving to a colder climate. It's good to pack and stuff your suitcases with warm clothes, but it's even better to visit a store as soon as you arrive. When it comes to wearing warm clothes, listen to Montanas!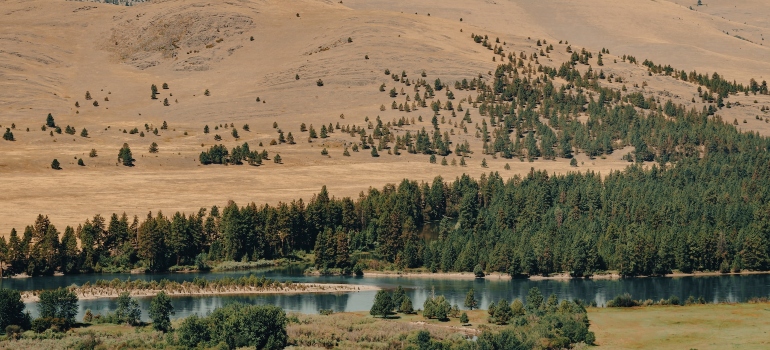 On the other hand, the hot and dry California has almost 40 million people, so expect to find a lot more space when you're done moving from California to Montana. If you want to move to a more secluded and less populated place, with a large house and backyard of your own, then Montana's the place for you. While California can offer you many possibilities, there are more than enough advantages of living in the Treasure State so no doubt you'll have plenty of fun.
But first, how to prepare for a large intestate relocation such as this one?
When it comes to moving from California to Montana, one thing is certain. You will need a lot of time to prepare. Optimally, start planning around 6 months in advance. In order to remain in control of the process, lots of people make a moving checklist prior to moving. From dealing with paperwork to finding new utility providers, it's best that you write everything down and deal with the tasks one by one. Before you know it, you will be down with your checklist and your move will be done efficiently and safely.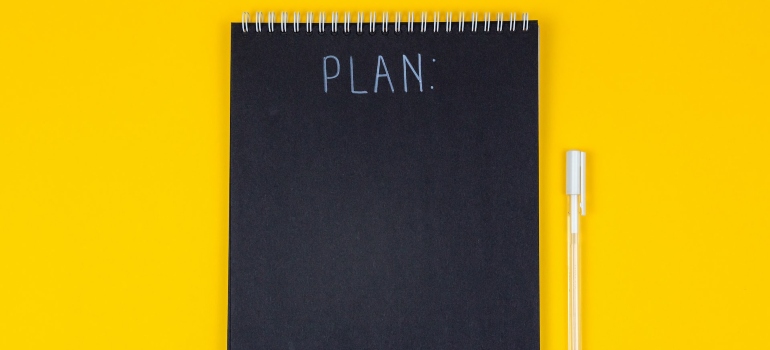 One of the tasks that can take quite a lot of time from you is finding reliable moving help. However, when it comes to finding some of the best cross country movers California, look no further. We at Verified Movers will do our best to match you with some of the best and most reliable moving companies there are.
Your wallet will thank you for moving to Montana
A large number of people moving from California to Montana are doing it for financial reasons. California is one of the most expensive states to live in in the USA. When you compare it with Montana, the overall living costs are 57.2% more expensive in California. The biggest factor in the cost of living is the median home cost. To be precise, finding a home in Montana is 92% more affordable. Overall, housing costs are higher in California (125.7% more expensive), so if you are looking to find yourself a new place to live, with interstate moving companies Montana you can have the home of your dreams in no time.
The differences in living costs don't stop there, however. Transportation costs are stunningly 113.0% more expensive in California than in Montana. However, if you are planning on living on the outskirts of cities in Montana, having a car is a necessity. Utility providers will charge you around 10% less in Montana, and grocery costs, if we are talking about large cities, are pretty much the same. The only difference is in the health-related expenses, where you will have to pay 11.5% more in Montana than in California.
Now might be the perfect time to find yourself a new place to live in Montana
While Montana is gaining popularity and getting more people, housing costs will be rising. If you are moving from California to Montana in order to find yourself a new home, we urge you to do it fast. Currently, the median home cost is $459,400, but it is predicted to rise. Moreover, rentals in large cities are also on the rise. Compared to the last year, rents are 7% more expensive in Montana, and the median rent in large cities is $2,000. To help you visualize the difference, here's a list of average rentals compared to the apartment's size:
Studio apartment – $1,365
1-room apartment – $1,986
2-room apartment – $2,174
3-room apartment – $2,650
4-room apartment – $3,650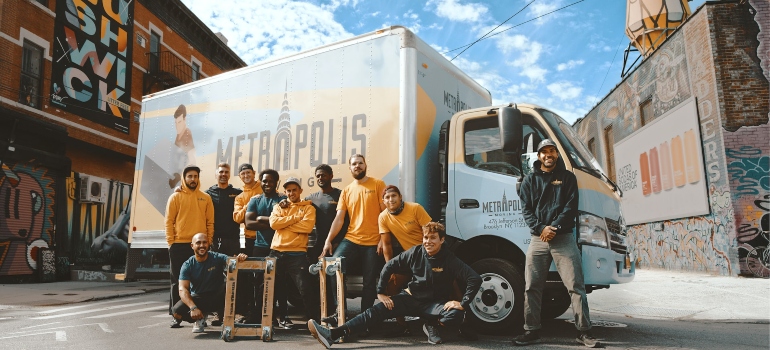 A long road is ahead of you when moving from Montana to California, so make sure to ask professionals for some help
If you are one of many who are moving from California to Montana, we wish you the best of luck. Montana is a place of unique culture and mesmerizing nature. However, moving the distance can be hard. The best way to make it easier for yourself is to find reliable moving help. With Verified Movers by your side helping you choose reputable professionals, your move to the Treasure State has every chance of being smooth and enjoyable.