Cross country (interstate) moving companies Maryland
Get Your Instant Moving Quote
Sponsored Companies

Verified Business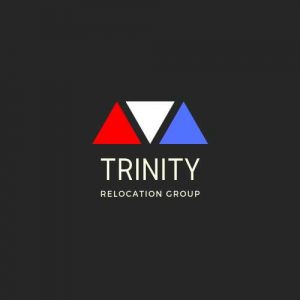 2300 Palm Beach Lakes Blvd Suite 301, West Palm Beach, FL, USA
Are you looking to move? Change your job? Do you want to live near your family? Find a new place to live? Cross country moving companies Maryland with this guide help you understand why Maryland is the state for you. It is hard to organize cross-country move, and Verified Movers are here to make the relocation to your new home easier and more manageable. On our website, you will find the best moving prices and skilled movers for your interstate move.
Facts About Maryland
01. Main Information
Popular Cities
Baltimore, Frederick, Rockville, Annapolis, Columbia
Governor
Larry Hogan
US Senators
Ben Cardin, Chris Van Hollen
State Website
State Moto
Strong Deeds, Gentle Words
State Nickname
Old Line State
02. Geo Population
Area (sq mi)
12,407 sq mi
Total Population
6,052,177
Highest Elevation
3,360 ft
Lowest Elevation
Sea level
Time Zone
Eastern/UTC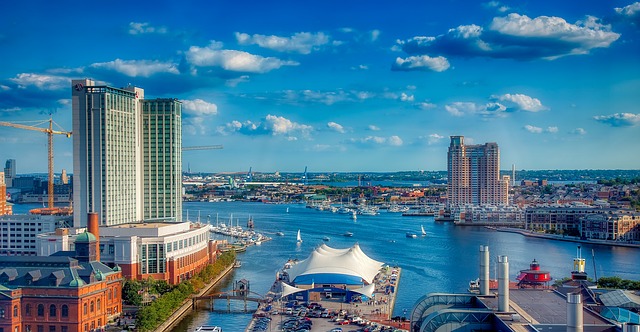 03. Education
Top 5 Elementary Schools
Clarksville, Carderock Springs, Cold Spring, Fulton, West Friendship
Top 5 Middle Schools
Clarksville, Burleigh Manor, Thomas W. Pyle, Folly Quarter, Kingsview
Top 5 High Schools
Carver Center for Arts & Tech, Thomas S. Wootton, Liberty, Walter Johnson, Poolesville
Top 5 Colleges
University of MD, Towson University, John Hopkins, University of MD - Baltimore County, Frostburg State University
04. Rates
Crime Rate
28,400
Employment Rate
4.30%
Average Income (household)
$69,272
Poverty Rate
9.30%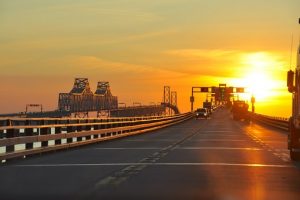 Cross country moving services in Maryland
We ensure you that move is more stress-free with quality moving services which include:
Professional packing services ( full-packing or partial packing)
Moving supplies
Residential/corporate relocation services
Storage units
Feel free to call your cross country movers if you have any questions or doubts about your interstate move. But, before you, that, read some interesting facts about Maryland you should learn before getting here.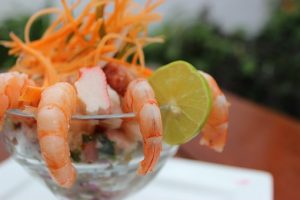 Cross country movers give you reasons why should you move to the Old Line State
Maryland is the 9th smallest state, but its quality of life, neighborhoods, schools, and jobs attract a big number of people every year. These days most people moving to Maryland are moving to D.C. Metropolitan area. The Old Line State is a great choice for people who want to live and work in an affordable state near nation's capital.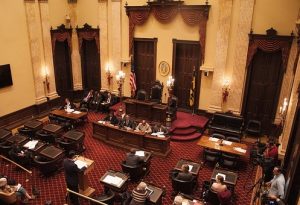 Maryland is a home to the best crabs in the world, great sports teams, affordable neighborhoods and beautiful landscapes. From its peaceful cities, it is easy to commute to work in D.C. So, it is not surprising Maryland is a great choice for people who want to work for the federal government or with government contractors.
When you are moving to Maryland, your career is probably the primary reason. That's why you should let cross country moving companies Maryland to help you move to the neighborhoods with public transportation so you can easily commute to work every day.
Moving Tips from interstate moving professionals
Whether renting a moving truck, shipping your belongings or hiring cross country movers, you need to start with preparations at least one month before the move.
Start with cleaning your home
Alleviate stress and start preparing for the move to Maryland with a healthy dose of cleaning.
Declutter your home
If you want, cross country moving companies Maryland can help you sort and pack your belongings, or you can do it alone, it is up to you. Just make sure to get rid of unnecessary items before start packing. You can donate, sell or throw away all your old books, magazines, toys, etc.
It is time to pack for an interstate move
Start your packing process by collecting moving boxes and packing supplies. Make sure your boxes are sturdy and durable enough to survive a cross-country move to Maryland.
Choose interstate movers you can trust
The last but not least, hire cross country movers in Maryland you can trust with your belongings. Check their license, insurance, online reviews and moving services.
Moving with kids? Let us help you prepare!
Moving with kids doesn't seem so hard. You did it once before. And it wasn't so complicated. Or, was it? The chances are – it was. You just forgot all about it. Your kids need some special attention when moving. They are young and they don't really understand why they have to move. Their whole life is about to change. And with no apparent reason. It just doesn't seem right to them. And that is precisely what makes moving with kids so hard. Not to mention – moving across the state lines is actually hard as it is. That is where Verified Movers and its team step in. We are here to help you choose and hire the best cross country moving companies Maryland has to offer, and by doing so – make your relocation simple and easy.
Space and time
Two things that will make your interstate relocation easier. Your kids really do need some extra space and time to adjust. Not only to your new home but to the idea of leaving their old life behind. Moving is stressful. And especially if you are a kid that doesn't understand what is going on. Leave all the hard work to the professional cross country moving companies Maryland, and create some extra time and space. You need it. And your kids do too. Use that time and space to prepare your children for what's to come. Talk to them. Include them in the process. Help your kids cope with moving anxiety. You are the only one to do it. Verified Movers and its team know that. And that is why we will do everything that is in our power to help you do it. Because we care. And because we always will.
Packing and unpacking have never been any easier
Yes! These two tasks can take a lot of your time. Not to mention, your energy. And that is precisely why you need one of our cross country moving companies Maryland on your team. One of them can help you with these tasks and make your move so much easier. And all you have to do is to give us a call or explore your options at our website. It is that easy. So, do it and make your relocation as smooth as it can be! You don't only need it, you deserve it!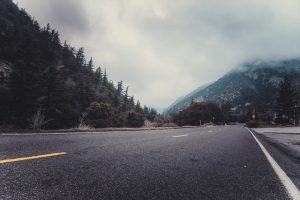 Your safety comes first
And it always will. Team up with our interstate movers Maryland and ensure yours and the safety of your belongings. Moving across the state lines can be risky, but once you team up with one of our cross country moving companies Maryland, you will learn what moving with a smile on your face is all about!