Cross Country (Interstate) Moving Companies Idaho
Idaho is wealthy in history and resources, but that isn't all it has to offer. The Gem State also has a tradition of agriculture and industry, as well as miles of mountainside and nature reservations. So, all in all, there is plenty of good qualities for every aspect of life. Hence, all that's left is to identify the ideal cross country moving companies Idaho. And this is something that Verified Movers are more than able to assist you with.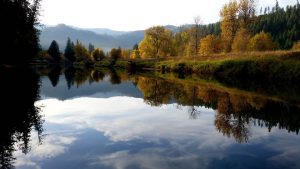 Why do you need a proper plan for your Delaware relocation?
Every demanding and complex endeavor requires a good plan - and relocation is the perfect example. Because with a good plan also comes a good realization of the project you work on. This is especially important for a household relocation. The earlier you start with the preparation, the easier it will be for you to experience moving as a positive experience. And the selection of interstate moving companies Idaho all has a grasp of this statement. It is in knowing that our moving advice focuses on a detailed plan before the actual move.
Moving guidelines from cross country moving companies Idaho
Moving to Idaho? These tips can make your migration to Idaho sparkle with ease:
Summer temperatures can reach into the 90s, so you should avoid moving during those hot months. But if you do have to move then, make sure to hire interstate moving companies Idaho to do all the heavy lifting for you.
With fewer roads and service areas, the central Idaho Mountains are less prosperous than the rest of the state. If you've chosen this part of Idaho as your new home, fill up your gas tank at every service area. Also, make sure to bring along a well-stocked toolbox and first-aid kit, as well as plenty of water and some provisions.
Most of the cities host festivals and events such as rodeos, which can draw thousands of visitors. This is yet another reason why you should plan your move before time. This way, you can avoid crowds, blocked roads, and traffic congestion.
Idaho living expenses
Compared to the US average, the cost of living in Idaho is approximately 20% lower. This makes Idaho one of the most affordable western states in which to live. In part, this is due to the local production of food products, which decreases transportation costs and consequently the shelf price of groceries.
In addition, Idaho has one of the lowest population densities in the country. And the land isn't as costly as in some other states. So, there is one thing you can save your moving budget on already. Combined with the fact that the state doesn't collect property taxes, even if local governments do, it's easy to see why the homeownership rate is almost 73%.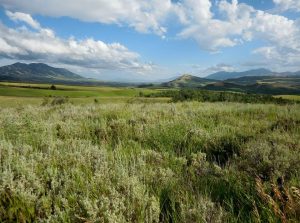 The average household income comes to $40,500 and the average commute time rarely goes over 20 minutes. So, it's clear that fuel prices aren't as big of a budgeting issue for residents as they are in a state like California. Hence, you don't have to worry about transportation expenses of your cross country moving companies Idaho. After moving to Idaho, you'll enjoy utility prices lower than the national average as well.