Making the moving industry safer for everyone involved is always a good thing. So it was great when Federal Motor Carrier Safety Administration (FMCSA) implemented some much-needed changes regarding moving regulations. On June 27.2022. new FMCSA rules were put in place that aims to protect customers and make moving much safer. While top movers in Raleigh already followed most of those rules, not everyone did. It was not an obligation. But all of that has changed. The rules aim to regulate moving brokers better,  increase fraud protection, educate consumers better and generally modernize and streamline the booking process. What does that mean for consumers? Let's take a better look.
What is FMCSA and why are their rules important?
Before we dive deeper into the new FMCSA rules, their application, and their impacts, let's talk about FMCSA. What is it, what it stands for and why is it so important? Most of you probably know that FMCSA stands for Federal Motor Carrier Safety Administration. It is an agency of the US Department of Transportation and it regulates the trucking industry in the United States. By extension, it is also responsible for regulating moving companies. They set the rules for trucking, shipping, and moving for the entire country. So all moving companies, including top movers in Virginia Beach need to follow their rules about how they handle the booking process, your belongings, transportation, and paperwork. Therefore, when they change the rules, it affects both moving companies as well as consumers.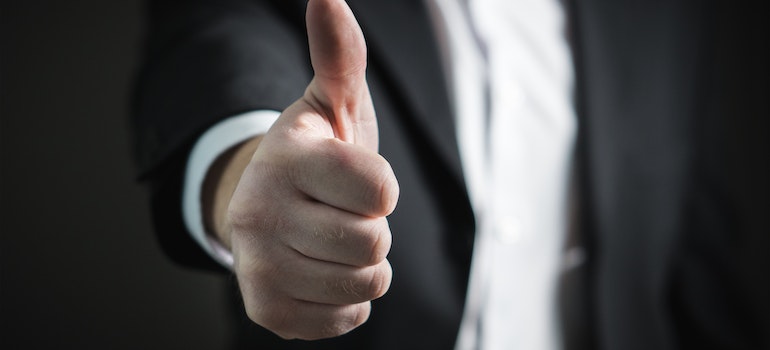 What is the purpose of the new FMCSA rules?
With moving scams on the rise in previous years, it's been getting harder and harder for consumers to find trustworthy companies. Shady brokers and outright fraudulent moving companies were able to skirt the rules and get you to pay more than you bargained for. Verified Movers reviews helped in the sense that you were able to do a quick check on the company you are about to hire. But not everyone uses our service. So a lot of people were left, in essence, to fend for themselves.
Hopefully, the new FMCSA rules aim to make the situation a bit better. They are aimed at moving brokers and movers transporting goods across the state lines. So we are talking about long-distance moving companies. A type of relocation where moving is most expensive and where there's the most room for fraudulent activities. Here is what is changing:
The new FMCSA rules aim to increase fraud protection for consumers
They also work towards better consumer education regarding their rights before and during a move
New rules simplify paperwork and better regulate the rights of the consumers
The "Ready to Move?" publication has been improved, modernized, and condensed
New rules prescribe greater penalties for fraudulent movers and brokers
Why is this change in FMCSA rules so important?
First of all, the rules related to the moving industry haven't been updated in over 10 years. While that isn't much time, things have changed a lot during the last decade, especially during the last few years. The number of moving brokers has exponentially grown thanks to the rise in internet bookings. Moving brokers are not moving companies. They don't transport items themselves, don't have trucks, warehouses, or employ movers. They are just the "middlemen" between you and the moving company. So essentially they didn't have to follow the same rules that moving companies did.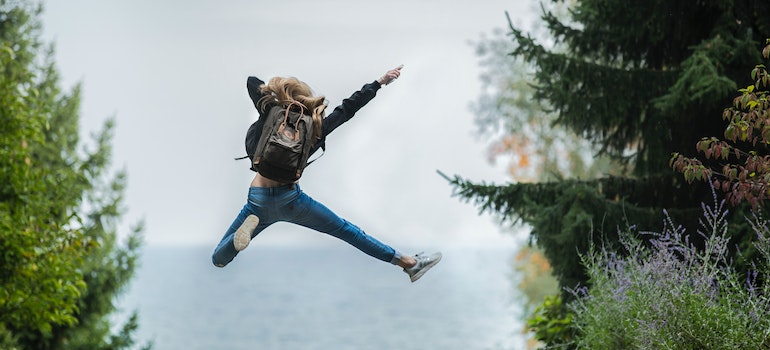 They might be connecting you to some of the top movers in Memphis, or they might be setting you up with just an average local mover. Nevertheless, a lot of them demanded deposits that often exceeded 50% of the total estimated cost of the entire relocation. That puts you, a consumer, in a very disadvantageous position. Both when you want to cancel or when something goes wrong. Furthermore, a lot of those brokers didn't even have policies regarding cancelations, refunds, and deposit management. Or at the very least they didn't require you to read and understand them.
New rules aim to make moving safer for customers
With the new changes in place, the moving industry can breathe a sigh of relief. They should go a long way towards reducing moving scams and the impact of fraudulent movers and brokers. That in turn will make the entire industry safer. Moving companies can spend less effort on proving their worth and more on actually doing a better job. That said, here are some of the most important takeaways from the new FMCSA rules.
Orders for service are no longer required
Before the changes took place, the order for service was the most important document that you had regarding a relocation. Now it is no longer required for an interstate household relocation. All important information will now be in the bill of lading. That significantly simplifies relocation paperwork.
Now, the bill of lading is the most important document in your relocation. It's a legal document issued by movers or brokers to customers. New FMCSA rules state that all information pertaining to your relocation needs to be in the bill of lading. The only exception is the information that isn't known at the time of the signing like shipment weight for example. Bill of lading needs to be signed at least three days before the relocation date to give customers enough time to read and understand it.
Better cancellation regulations and customer rights and responsibilities
Giving more than 50% of your estimated move cost and canceling? That was a tough situation to be in. Especially if you wanted to get your deposit back. New rules state that customers can cancel their relocation in the time between the signing of the bill of lading and their relocation. So that gives you at least 3 days to cancel your scheduled move. Customers aren't required to specify a reason.
Another change is that both carriers and brokers must prove customers with a copy of Your Rights and Responsibilities When you Move. It doesn't have to be a physical copy, but can also be a clear link to the FMCSA website or a copy posted on their website. No matter what the case is, the mover will have to have a signed and dated receipt from the customer as proof that they fulfilled that requirement.
How can customers benefit from the new FMCSA rules?
But will these new rules make a noticeable change? Will you be able to book movers without having to do any background checks? Federal Motor Carrier Safety Administration has issued new rules with that goal. We will see if the new rules will have a lasting impact. But updating and modernizing its rulebook is certainly a good sign. It should provide some much-needed protection and safety to everyone that moves.