No matter what your reasons for the move are, it can pose quite a challenge. Not only does it take a long time, but there are a lot of things throughout the moving progress which can go wrong. The golden rule of moving, as we always say, is a good organization. When you start planning everything on time, things are much less likely to go wrong. Before you even start moving, you have to find housing that suits all your needs. It can be hard to find affordable housing, but it is possible. After that is set, the moving checklist goes on and on. However, the most important task on that list is to gather all the necessary relocation paperwork. It can be a stressful task, but that's why we're here to help you out!
Get a binding estimate from your moving company
You have two choices before you move. One, go through this arduous process by yourself. Two, hire the help of a professional moving company. If you decide to go with the latter, it will save you so many worries. Highly experienced movers can go a long way. But, there is some relocation paperwork you have to obtain from your mover of choice. That is, to ask for a binding estimate. This is a document that shows all the moving expenses. With a binding estimate, this number will not increase, nor will it decrease. By doing this, you don't have to worry about excess moving costs.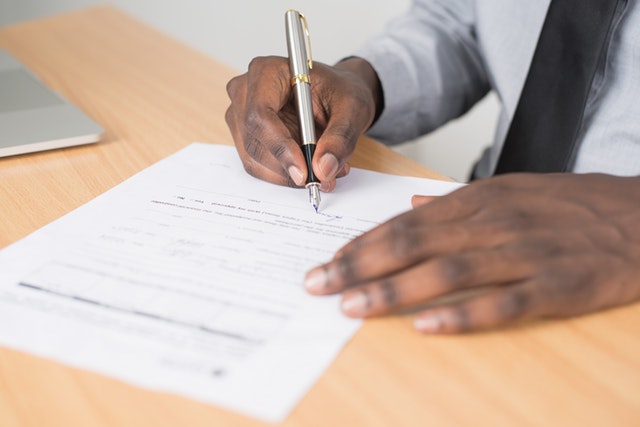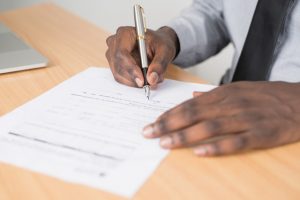 The lease and the insurance policy are a part of your relocation paperwork
No matter if you're a renter or an owner, these are very crucial documents. Without them, you cannot register at the town hall or register to vote in the state. You need some kind of proof that you are indeed living in the town. We advise you that you make several copies of these documents, so as not to lose them. Another way to always have them on you is to scan them. Uploading them on your phone gives you the opportunity to always be able to email them if necessary.
Paperwork that buyers have to pay attention to
Buying a house is never a simple task. If you're thinking of becoming a homeowner, and it's your first time, this is an important tip. Ask if there is a thing called "the relocation addendum". This is a document that binds you to buy the property in the exact state as it is. If the answer to your question is "Yes", then you should beware. It is very likely that the house isn't in good shape as they make it seem to be. We recommend that you always hire a professional to inspect the house before you purchase it. By being crystal clear about the purchase, you are making your entire moving process less stressful.
Relocation paperwork also includes your personal documents
Now that we've covered the basics of relocation paperwork that has to deal with moving companies or property purchases, it's time to go to the next step. No matter if you're moving long-distance or not, there are certain documents that you should always have on you. Here are a few examples:
Passports for all family members
Drivers licenses
Medical records
Birth certificates
Social security cards
Bank statements

Your personal documents are a crucial part of your relocation paperwork.
There are various types of medical records you might need
Whether you are moving on your own or with your family, it is advisable to get a complete check-up with your doctor. Take care of everything that you can – from flu shots, regular vaccination, therapies and so on. If you have prescriptions, you should have it transferred to your new pharmacy. Get complete medical records for each member of your family. Should there be serious treatments, your new doctor will need to know everything from your past. In case you have a pet, there are also documents you need to obtain from its vet. Some of them are the pet passport, proof of rabies vaccination, and its complete medical records.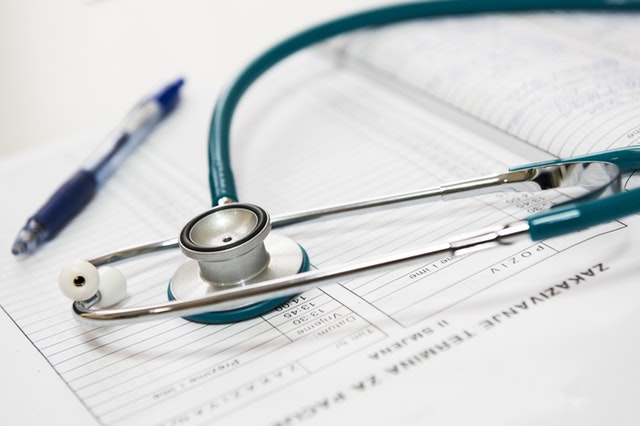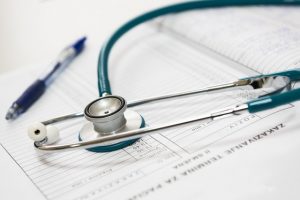 Your children also need a lot of relocation paperwork
In addition to their medical records, there are other things that are a must when it comes to your children. Go to the administration's office in their school and gather their school records and transcripts. You will need them in order to enroll them in new schools when you relocate. Moving with children is never easy, and changing schools will be tough for them. To make it as smooth as possible, don't forget their documents before you move.
Make sure that all your documents are valid
Anything that needs to have official validation should be taken care of. Double-check your passports and other personal documents. Many people forget that they are almost expired! This can be a big issue if you're moving internationally. In this case, your passport has to be valid up to six months after your relocation date. If you're moving locally, it's still a good idea to check the dates on all your documents. Since it will take you some time to get used to the new environment, the last thing you will want to do is wait in line to renew your passports and licenses. Instead, if everything is taken care of, you can enjoy your new house and area stress-free!
Gather the necessities on time before you relocate
All in all, handling all the relocation paperwork isn't really that difficult. It's just important to make a proper checklist and start on time. If you do that, you won't be in a rush, and your relocation will be more relaxing. Hire a reputable moving company to help you out and make your move as smooth as possible!