How many times have you moved so far? Out of those times, has it all gone according to plan every time? If it has, you're probably one of the few lucky ones. More often than not when people embark on a journey to change their address, they fail to take into account all aspects of the move. Sometimes, time management fails. Other times, people underestimate the load they need to fit in the moving truck. This happens especially when it's a DIY-type of a move. Of course, there are many other points at which planning can go wrong. Here, we'll try to offer you a few moving tips that should help you minimize unplanned moving expenses.
Our list includes the following:
Hire professionals
Pack efficiently
Make a checklist
Check prices of self-storage
You'll need packing material
Hire professional moving services in order to evade unplanned moving expenses
It is important that, whatever you do, you have professionals by your side who are ready to help you. Before you contract a company, make sure they are knowledgeable enough to address your needs. There are hundreds of moving companies out there. Some of them are very good at what they do, others less so. At the very beginning, find out what field of moving services they specialize in. Then, go through their credentials and read customer experience reviews. Once you've done that, make a shortlist of companies that you liked. Contact them and ask for a price estimate. Then you should be able to come to a well-thought decision.
In order to make it as easy as possible, we'd like to suggest you begin your research on Verified Movers website. We have many partners that we work with and we're sure you'd be able to find the right company for you.
Pack your items in the most efficient way possible
The easiest way to misjudge the amount of money you'll need for the move is to underestimate the load of stuff that you will be taking with you to your new crib. What you need to do in order not to fall into a trap such as this one, is to follow packing guidelines for easy move.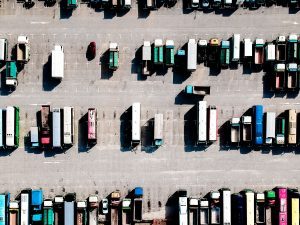 We'd like to point out that, apart from starting packing with the items you use the least, you should try to make a plan of items that you can put one into another. Saving space this way means that you'd have a possibility of renting a smaller moving truck, thus cutting the costs. Even if after having packed all of your stuff you're stuck with a larger truck, look at it from the bright side: you've probably saved yourself an extra trip and will be able to relocate all of your stuff at once.
Make a checklist to avoid unplanned moving expenses
Making a checklist will give you some breathing room over what you still have to do and let you think about other aspects of the move. Your checklist should be divided into segments. Also, it should contain a time frame in which segment of the list should be ticked off. It will probably prove to be difficult to complete all the tasks on time. Still, creating a time frame will enable you to make a quantitative assessment of your performance. As the time until the move winds down, your list should be as ticked off as possible.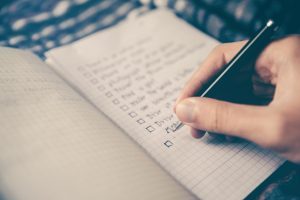 Self-storage can be useful, but also money-draining
Self-storage units are revolutionizing the use for our basements. They let us free our house of the stuff we don't need on a daily basis and turn our basements into more useful space in our homes. What's more, when moving places, storage units can come in very handy. You can use them particularly well when the move is long-distance or when you're waiting for renovations to be finished in your new home, but have to let the new owners into your old one.
However, be careful about the type of lease you sign when you rent storage space. The biggest impact on unplanned moving expenses will have its unplanned renting. The best way to prevent this from happening is by correctly planning ahead and being mindful of the time needed to execute relocation.
Ask for a price estimate
However, since unplanned moving expenses are unplanned, it would be a good idea to ask around for storage unites quotas before relocation is in full swing. You should get into your car and visit few places that offer self-storage. Explain it to them in what kind of a situation you're in. Then, get them to give you written price estimate just in case you might need it. This way, should you end up needing a self-storage unit, you'll know where to go and what to expect price-wise.
Packing material can be expensive
Moving is like going on a vacation without rest multiplied by a lot. Seriously, all you need to do to move is to pack your stuff, load them into your car or a truck, arrive at a destination and then unpack it all.
Obviously, you're gonna need a lot of bags to pack your stuff. Plus, you surely won't have enough big or, plain and simple, enough bags for all that you're taking with you on this trip. This means you'll have to invest in cardboard boxes in order to pack your stuff. Add to that the duct tape that you'll need in immeasurable amounts. Then, you'll surely need some permanent markers to mark your boxes and some plastic bags for bigger and fluffy stuff. Make sure you count on these costs because they can grind you down. Among the mentioned, cardboard boxes can end up being the most expensive thing on the list. Luckily, there is a way that you can obtain boxes for free.
Good organization is the key to avoid unplanned moving expenses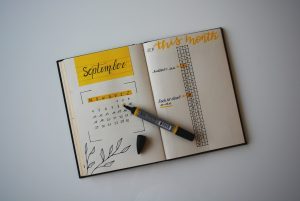 There are some of the things that can pop up and that you cannot avoid. Still, there's a lot you can do to prevent unplanned moving expenses from happening if you organize correctly. The key is to try to think of all possible outcomes and setbacks and prepare for them. In case you chose reliable professionals to help you move, try talking to them. Show them the list that you've written down and ask them for a heads-up. If they're true to their business, they'll help you out.