Having reliable movers by your side is one of the essential parts of the moving process. That is if you want to have a chance of organizing a smooth and stress-free move. Unfortunately, finding trustworthy professionals in Washington DC is not easy as it sounds. There are many moving companies on the market and only a narrow circle of available professionals can actually provide you with the quality relocation service you are looking for. Luckily, Verified Movers are here to help you reach top movers in Washington DC. We will also give you an insight into the intricacies of this city, its history, demographics, costs of living, and much more.
Check the list with some of the top movers in Washington DC
A moving company has to be reliable experienced, well equipped, and dedicated to its work in order to be considered as a quality moving service provider. Still, we understand that finding reliable professionals is not easy. You have to invest a lot of time and effort in order to inspect every moving company you come across. And that is something that many people cannot afford to do during a complicated pre relocation process. That is why we gathered some of the best moving companies Washington DC has to offer. These are not based only on the moving reviews these companies in Washington DC have, but also the quality of their service and their reliability, as well as many other factors. So, we are presenting to you the list of those that have the cleanest sheets and the greatest number of positive reviews. Check the moving companies we handpicked for you. Compare their services and rates and see whether some of these professionals suit your needs and your budget.
An award-winning mover, Gentle Giant Moving Company Washington DC has been serving residential and commercial moving customers with an unwavering commitment to their full satisfaction for over 40 years. With 20 locations throughout the country, this company provides superior quality workmanship and a solid support network for a fast, simple, and affordable moving experience.
For the most part, they get their business through referrals. However, the Gentle Giant Moving Company reviews from clients provide the highest endorsements on professionalism, efficiency, and exceptional customer service.
The moving crew team members at Gentle Giant Moving Company Washington DC are highly trained, clean-cut industry professionals. Each of them has the practical experience and extensive knowledge of the moving process to ensure the swift and seamless transfer of your residential or commercial property.
Gentle Giant Moving Company stands out with its ethical and highly professional practices, as well as its commitment to its community and care for the environment. Their comprehensive range of moving services is paired with unparalleled customer service and genuine care for the unique moving needs and expectations of each client they work with.
Bookings for moves of any size and distance are accepted with enthusiasm and performed with superior standards for safety and quality. Gentle Giant Moving Company Washington DC specializes in household and office moves and provides effective add-on moving services for a streamlined and virtually hands-free moving experience.
Besides customizable packing and unpacking services, they offer short and long-term storage options in clean and safe state-of-the-art storage facilities. Conventional storage options are available, as well as climate-controlled units for delicate items, such as artwork, pianos, and wine.
For your utmost convenience, Gentle Giant Moving Company also offers a wide assortment of top-quality packing materials and supplies.
If you aim to move with confidence and no stress coming from the knowledge that you have tried-and-tested moving experts by your side, partner with Gentle Giant Moving Company Washington DC, and rest assured that you are making the right choice. Call them now to request your free moving estimate!
Bellhop Washington DC is a federally regulated property broker, and service provider committed to excellence. They provide innovative solutions tailored to fit the moving needs of even the most discerning clients. Through an individualized online dashboard, Bellhop enables you to not just streamline your moving process, but to know what to expect at any stage. Transparent pricing, vetted and skilled moving professionals, and outstanding tried-and-tested customer service are but a few of the benefits you get when you opt to partner with them.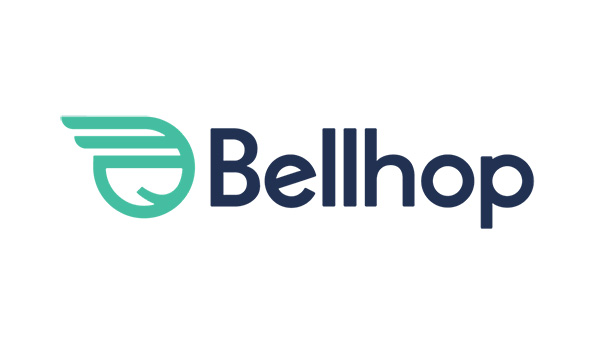 Bellhop is dedicated to matching you with the most qualified movers in the Washington DC area. Whether you are moving across town or to a different city, they will give you access to premier resources for your seamless relocation process. You can opt for a full-services moving package or qualified moving labor assistance.
The Bellhop Washington DC reviews speak volumes for themselves. With over 200,000 moves completed, the company prides itself on stellar endorsements from happy clients who genuinely recommend their moving assistance.
The customer service offered by Bellhop Washington DC is second to none. The friendly staff will provide you with practical tips and guidance for your ideal moving experience. They provide flexibility and solid moving support every step of the way.
Bellhop Washington DC covers a large service area throughout the country. Whether you are moving locally, over long distances, or need in-house moving assistance, they have you covered. Their specialties are residential and office moves and they offer packing supplies as well as self-storage solutions at your convenience. The company is also open to bookings for last-minute moves.
With their assistance, you will be able to plan and manage your perfect moving experience for the comfort of your home, and with minimal time and effort investment on your part.
Upon contacting them, Bellhop Washington DC will provide you with your ideal match of a top-class mover in as little as 15 minutes. So, step up your game and do not settle for anything less than the best moving company in the Washington DC area. Talk to Bellhop today, and partner with a trusted mover with the capacity to fulfill any and all of your moving requests.
When it comes to relocation companies in the District of Columbia, you will find no better solution for your upcoming move than My Guys Moving & Storage Washington DC. This company conducts local and long distance relocations across the country for individual and commercial customers. Moreover, they offer full relocation services and storage to ensure your complete satisfaction no matter the circumstances. To ensure a high-quality relocation service and a smooth and carefree move, give these movers a call today.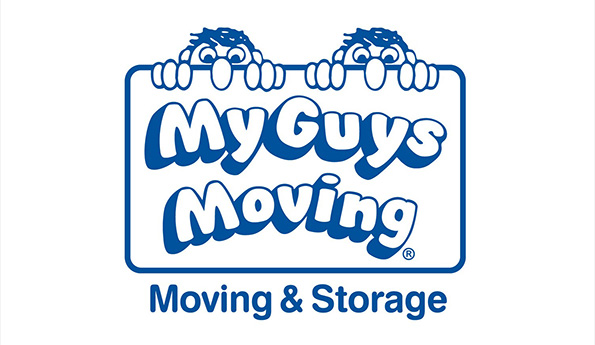 One companys' versatility says a lot about its capabilities and reliability. If you had an opportunity to take a peek at some of the My Guys Moving & Storage reviews online, you have probably seen that this company is considered one of the most versatile and flexible relocation companies in the District of Columbia. They conduct residential and commercial relocations of all types. They can help you move locally, within Washington DC, or across the country. They are fully equipped and have a extensive fleet of moving vehicles that helped them to become one of the most highly rated movers Washington DC has to offer.
My Guys Moving & Storage Washington DC also provides a variety of additional services. So you can hire them to pack your entire inventory for example. Or if you are packing on your own, they can become your packing materials supplier. In addition, if you have some awkwardly-shaped or bulky items that cannot be packed in a conventional way, this company will create a custom crate that will ensure the safety of your items. Also, if you have a need for some extra storage space, you can use one of their modern storage facilities in DC.
To ensure a safe and smooth relocation process you do not need much. Just contact My Guys Moving & Storage Washington DC and all your relocation worries will become their responsibility.
If you are looking for an all-in-one solution for all your relocation and storage needs, Georgetown Moving and Storage Washington DC offers its assistance. This company moves individual households, businesses, government institutions, and members of the military locally in Washington DC as well as state-to-state. No matter whether you are looking for a full relocation service or just soma basic assistance, give these movers a call. They are a highly skilled and well-coordinated team of professionals with only one thing on their minds – to ensure your ultimate satisfaction.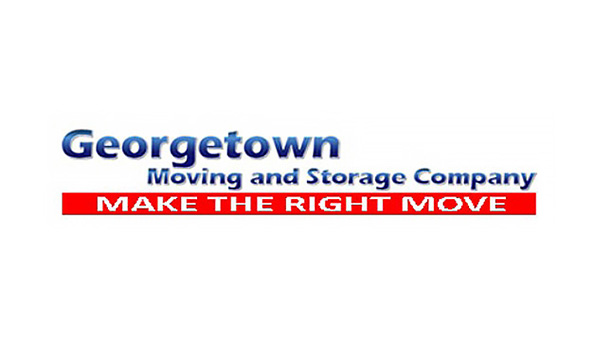 Take a look at some of the Georgetown Moving and Storage Washington DC reviews online and you will see that their dedication, experience, skills, equipment, and vehicles haven't gone unnoticed among the moving customers in the District of Columbia. People see that these movers are committed to providing superior moving and storage services regardless of your needs and budget.
Georgetown Moving and Storage Washington DC can move your home, regardless of whether it is a single-family home or an apartment. They can move your business, regardless of its size and type. Moreover, they can relocate military families as well as government institutions. Handling government institutions says more about their reliability and reputation than any other service they provide. If they are good enough to handle such complex and demanding processes, relocating your home will be a piece of cake.
If you are tired of searching for a moving company whenever you need to move, Georgetown Moving and Storage Washington DC is the solution. Hire them for your upcoming move and you will certainly use their services in the future as well.
JK Moving Services is a well-known name in the district of Columbia. If you are living in the area, chances are that you've already heard about them from your neighbors and friends. This company prides itself by always zeroing in on the needs of their customers, managing both the relocation and stress levels perfectly. But if you want solid proof of their expertise, this is a company that has moved U.S. Presidents! Whether you are moving closer to the Metro area, or anywhere else within the state of Washington DC, hiring JK Moving Services Washington DC will make it easier.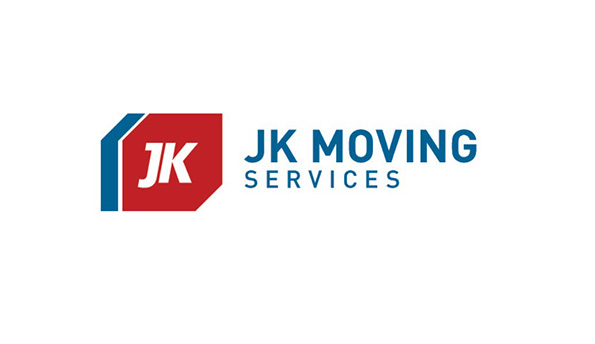 In the wake of the recent pandemic, JK Moving has adapted incredibly quickly. They have become a leading authority on safety protocols, in fact. Aside from their residential and commercial moving services, this company offers professional COVID-19 safety consulting. At JK Moving Services, safety comes first. This is evidenced in numerous JK Moving Services Washington DC reviews, where their clients praise the company's dedication to safety.
As a client, you will have access to a dedicated moving coordinator, who will help you plan out the relocation to the tiniest detail. The coordinator will also reserve the appropriate trucks and crews, as well as answer any of your questions. You will have someone to guide you through everything, from packing to valuation.
The moving coordinator then passes the plan along to a trained move manager (usually the truck driver and team leader), who will be ensuring that the trained moving crew knows exactly what to do at any given moment. This organizational structure provides impeccable relocation experiences, regardless of the type or distance.
To put it simply, if you are looking for a VIP-style service, maximum safety, and extreme efficiency, JK Moving Services is the Washington DC mover of choice!
The professionals from Olympia Moving & Storage like to keep their approach very simple. They provide the highest quality moving service every day, to every client. Whether you are looking to relocate locally, nationally, or internationally, you can count on these professionals. Olympia Moving & Storage Washington DC specializes in all types of commercial and residential moving services, with 30 years of experience under their proverbial belts.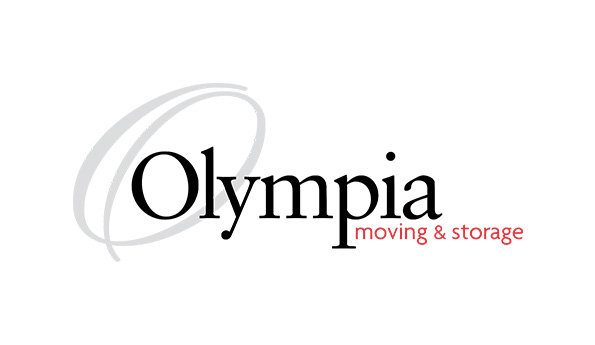 But perhaps their greatest achievement in those thirty years is the fact that they've maintained a 95% customer satisfaction rate. This is over thousands of moves. Olympia Moving & Storage Washington DC reviews are full of praise for this company, clearly showcasing Olympia's dedication to quality and customer care.
The company boasts highly trained, dedicated, moving experts, all of which undergo rigorous training. These professionals are trained to fully understand every facet of the relocation process. And they are equipped with equipment of the highest industry standard. Olympia Moving & Storage also provides their clients with numerous insurance and valuation options, as accidents are part of the "life" in the moving industry.
As a client, you can expect to have a dedicated moving coordinator, one that is assigned to your relocation alone. This person will be your advisor and will help you make the most convenient relocation plan. You will also have the ability to get a free, non-obligatory, quote, ensuring that you know exactly what you are getting and at what price.
Olympia Moving & Storage Washington DC also partners with some of the largest names in the moving and storage industry and sponsors numerous charities and non-profit organizations. If you want absolute proof of the quality of their services, these movers recently won the Best of Boston® 2021 award, by Boston Magazine.
If you are planning a Washington DC relocation, these are the guys and gals you will definitely want to check out. Give them a call and you, too, can join the thousands of satisfied customers!
A-Anytime Movers will make sure that you have simple, fast, and affordable relocation. They are a family-owned moving company that has been operating in this business for more than 25 years. With so many years of experience, they have become one of the most trusted movers in Washington DC, Alexandria VA, Silver Spring MD, and surrounding areas. At A-Anytime Movers Washington DC, there is no relocation that is too difficult or demanding for their crew. They are a licensed and insured moving company that will relocate you and your belongings with care and caution.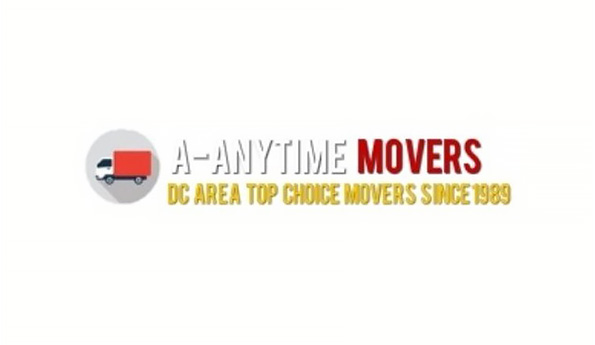 Whether you are moving locally or you need assistance with long-distance move their skilled and resourceful movers will handle that for you. Their team consists of reliable employees that have the knowledge and abilities to assist you with any type of relocation. Also, there is no need to worry about heavy furniture. Their movers will do all the loading and unloading, making sure your belongings are safe and there are no damages at the end of the job. The proof of their professionalism and dedication can be found in A-Anytime Movers Washington Reviews DC. Testimonials of their clients are their referrals.
With A-Anytime Movers Washington DC, you will not have to worry about packing. They have the right packing supplies to protect your valuables and their professional packers have the skills to wrap your fragile items. Even if you prefer to do packing yourself they have quality wardrobe boxes for convenient relocation of your clothes on the hanger. Whether you need assistance with the transportation of your belongings, loading and unloading, or packing, their crew will be more than happy to help you. Because of their wide range of services, experience, dedication, and reputation A-Anytime Movers became the choice number one in the Washington DC area.
Established in 1991, Flat Rate Moving has more than 200 000 satisfied customers and a number of successful moves. They are a fully licensed and insured company whose mission is to provide outstanding service at affordable prices. They are honest and reliable so you can rest assured that there will be no hidden fees or any additional costs. Your total moving cost will be the one that you signed up for at the beginning. Because of their honesty and professionalism, people keep coming back to Flat Rate Moving. For that reason, Flat Rate Moving Washington DC Reviews are filled only with positive comments.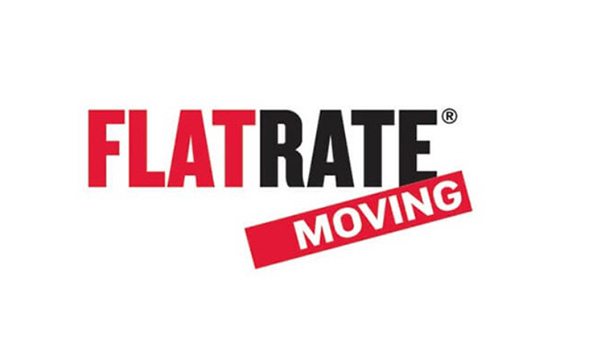 Flat Rate movers are trained for any type of relocation. Whether you need assistance with local, long-distance, or interstate moves, they will be able to move you there. Whether you need residential or commercial movers, they are the ones that you should reach out to. Evan If you only need assistance to pack your valuables their professional packers will do that for you as well. Flat Rate Moving Washington DC has quality packing supplies and moving boxes to ensure the safety of your belongings. From piano moves to the protection of art and antiques, there is nothing that their movers are not capable of doing.
They will be there to anticipate your needs even after the relocation is over. Their well-trained crew will assist you with TV and audio installations in your new home. Their crew will be by your side from the moment you decide to relocate until you settle in. Apart from moving services Flat Rate Moving Washington DC provides storage solutions as well. To ensure the safety of the belongings, their storages are under constant supervision and regularly maintained. With the variety of services that they are offering and the qualifications that they possess there is no doubt that Flat Rate Moving Washington DC should be your choice number one for your next relocation.
Beltway Movers is a Washington DC company that is ready to deliver your moving day success story to you. This is a mover that goes above and beyond to exceed the expectations of its customers. The company has been around since 1961, constantly improving the quality of its services. Today, they are a veritable Washington DC powerhouse, as you can clearly see from Beltway Movers Washington DC reviews. These professionals claim not to have missed a single relocation commitment in over 60 years! Needless to say, the company also reports that most of their business comes from return customers, their recommendations, and referrals.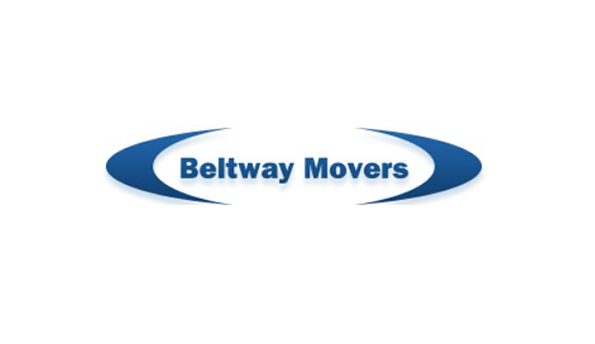 Beltway Movers offer a variety of relocation services, to cater to almost any relocation type. Here's the list:
Local moving
Long distance moving
Small office moving
Storage services
Packing, crating and unpacking
Handyman services
Senior moving
These movers respect your time by showing on time themselves. When they tell you when will their moving crew arrive, you can make your plans with impunity. Furthermore, the movers that come to your doorstep are in uniform, are knowledgeable, pleasant, and well-equipped. Everything that is required for an enjoyable relocation process.
And if you need to plan your move to perfection, moving consultants from Beltway Movers are available for an in-home consultation, or over the phone or email. And you don't need to worry about any hidden costs or additional charges. Beltway Movers Washington DC core ideals are those of honesty, trust, and integrity. What you see is what you get with these professionals.
If you are looking to relocate an apartment, a 6-bedroom house, or a small office, anywhere within the state of Washington DC, you might want to give these guys and gals a call. They earned their reputation as one of the top movers in the state!
495 Movers need to be on your radar when it comes to moving in Virginia, Washington DC, and Maryland. That is if you want to hire one of the best movers around – 495 Movers. These professionals make a strong case of being the ideal choice for moving your office or your household, with their impeccable work ethic, customized moving services, and honest, accurate estimates.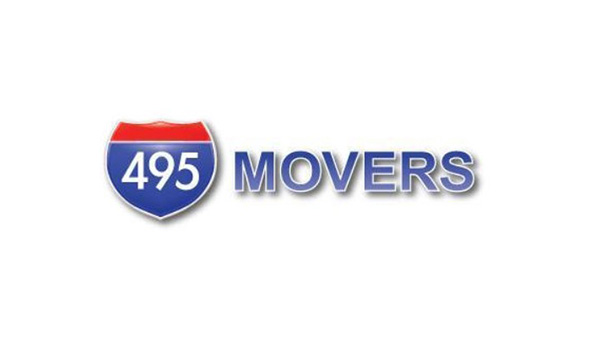 495 Movers Inc. was founded in 2009 as a very ambitious moving company. They wanted to change the way people feel about their relocation experiences. The first thing that they did was institute an upfront pricing model, where labor and packing materials were all included in the initial quote. Furthermore, the company allowed its clients to customize their relocation and storage experience. They want to ensure that their customers get only the best of the best. And their clients really appreciated their efforts and the quality of service that these movers provide.
Fast forward to the present day, 495 Movers Washington DC is a moving company that is extremely well-regarded. Their work ethic and passion and love of moving translated to a premier moving company. You only have to take a look at some of the 495 Movers Washington DC reviews and everything will become crystal clear. These professionals are now leading residential, military, and commercial moving service providers, with ample experience behind their backs. All of their employees are thoroughly background-checked and are required to take regular driving and drug tests. Furthermore, every employee gets additional two-week training before their first relocation with the company.
If you are relocating anywhere within Virginia, Maryland, or Washington DC, and want to ensure that you get an enjoyable relocation experience, you can't do wrong by checking 495 Movers out. These professionals have what it takes to become your movers of choice for years to come.
Is hiring professional movers really necessary?
Still not sure whether you should hire professional movers for your upcoming relocation? As you can see, we offered you Washington DC moving companies with a broad range of capabilities. You can find relocation assistance whether you are moving your home or an office, locally, long-distance, or across the country. And even though some types of relocations are easier than others, relocation is a so complex process that you can hardly organize it on your own without having to suffer and risk too much. That is why we suggest hiring professionals even if you are moving across the street.
Professional moving companies have teams of trained and experienced professionals who are specialized in handling all types of items. And they work with specialized equipment and vehicles that allow them to simplify and speed up any relocation process regardless of the circumstances. That is why, if you want to increase your chances of having an easy and enjoyable move, hiring professionals from our list is one of the first things that you need to do. And if you want to increase your chances of finding the ideal moving company for your personal preferences and needs, make sure to go through the top movers in Washington DC reviews, and find out more of their services and customer support.
Can you organize a DIY move safely?
Apart from having an extensive workforce, equipment, and capabilities, professional moving companies operate as organized teams of experts who plan every relocation process thoroughly to make sure that every relocation process goes as smoothly as possible. To organize such a move on your own, you need to have a team of knowledgeable people ready to work hard on your move. You will need a suitable vehicle and someone to operate it. Moreover, you need a ton of moving equipment in order to handle your items safely and without damage.
You will agree that that is something that only moving companies can provide. That is why hiring some of the movers from our list is one of the best ways to ensure a safe and carefree move. Of course, the only reason why someone would organize a DIY move instead of hiring professionals is to try to lower the cost of the move. However, we provide you with an opportunity to get the best movers at an affordable price.  So there is absolutely no reason why you would go through this process alone.
What are the main traits of reliable moving companies?
Every moving company looks the same to the untrained eye. However, like in every other business, some moving companies are better than others. So what are the main traits of successful moving companies? Here are some telltales you can unequivocally rely on:
A positive reputation is one of the main indicators regarding a moving company's reliability. Just take a look at Washington DC movers' reviews online and see what previous customers say about a moving company you are considering hiring. It won't take more than a few minutes to determine whether you want to have something to do with those movers or not.
Every moving company that thinks about its reputation will have a trained workforce. Even though handling boxes does look like something that you need extensive training for, it is actually a thing that makes a difference between successful and unsuccessful movers. That is why, when you are choosing a moving company always check whether they have a trained workforce or they are working with amateurs.
Moving equipment and vehicles are expensive. That is the reason why some moving companies try to operate without having all the necessary tools. Still, if you want to have the best moving experience in your life, you need to find a moving company that has state-of-the-art equipment and modern and durable vehicles that are regularly maintained.
Even though there are many family-owned moving companies that operate with just a few employees, if you want to experience a top relocation service, you need to have a moving company that has an extensive workforce with a distinguished division of labor. You want a moving company that has professional management and professional movers in its team. Only such moving companies can properly plan and execute even the most complicated relocations with ease.
How does the moving process look like when you hire one of the top movers in Washington DC?
Moving companies offer a broad range of moving services. Not to mention that many companies tend to adjust their service in accordance with your needs and budget. That is why you can opt for a full moving service where a moving company handles your entire move from start to finish. And, if you are moving on a budget, and you are only looking for the most basic assistance, with most moving companies you can hire a labor-only service that handles only the most difficult parts of the move – loading, transport, and unloading.
Of course, the top movers in Washington DC are flexible and allow you to choose particular moving services that you need and create a customized moving plan that will suit your needs and budget the best. For example, you can hire movers to load, transport, and unload your items and help you pack your items along the way. Or you can pack on your own and let moves disassemble and reassemble your furniture. There are many available options and most moving companies won't force you to hire a moving service that you do not need.  That is why deciding what additional moving services to get is something that you need to think about before you contact a moving company for help.
You have responsibilities even if you hire a full moving service
Once you hire a moving company you know what you expect them to do. But are there any things that are considered your responsibility? Of course, there are. First of all, if you have any special requests or demands, you should state them immediately so your movers can integrate your desires into their moving plan. Also, do not forget to mention items that require special attention if you have some. For example, if you have a piano or a heavy safe, tell that to your movers so they can bring special equipment for handling such items. Finally, make sure that you clear out the way for your movers. Remove any obstacles from the corridors, walkways, and driveways before your movers arrive. And check with your movers who are responsible for securing a parking spot for the moving truck.
How to find a reliable moving company on your own?
Now that you know all about how a professional moving company looks like it is time to see what is necessary to locate such movers. Luckily, nowadays, to find a reliable moving company you do not have to leave your home since everything is online. Still, that doesn't mean that the process of hiring movers will be much easier than before. Thanks to having so much information available at once, the process of choosing a moving company can actually get even more complex.
In order to obtain the most objective approach, you will have to read a ton of moving reviews, visit moving-related websites, and dig deep into their history in order to learn about the ways they conduct their business. As you can imagine, this process will take plenty of your time and energy. Not only for identifying possible candidates but also, comparing their service and moving estimates. Still, even though identifying several moving companies and comparing their offers is time-consuming it is still the best way to ensure quality relocation assistance.
Pay special attention to fraudulent movers
There is another thing that you need to worry about when inspecting moving companies from Washington DC. And those are fraudulent moving companies. You would think that in the third decade of the 21st century we should not have to worry about such kinds of problems. The reality is – there are more fraudulent moving companies than ever before. It seems like they are sprouting like mushrooms after the rain and there is no way to identify them except by investing a great deal of time and effort into research.
Unfortunately, fraudulent movers operate in many different forms and ways. Some are operating like legit and registered companies and the only thing that separates them from reliable professionals are the small scams they use to beat a couple of hundreds more off of you. On the other hand, there are completely fake organizations that present themselves as professional moving companies while in reality, they do not even have a registered legal entity. This is why going through moving reviews of the companies in Washington DC and anyplace else is important. There you will be able to see any sign of fraudulent or untrustworthy behavior. However, we will not let you go through this alone and are happy to help.
We can help you avoid fraudulent moving companies
Of course, your goal is to avoid fraudulent movers completely. Unfortunately, there is no way that we can teach you that will guarantee you won't end up hiring one of those movers. That is why the only solution is to turn to Verified Movers for help. We work only with legally registered, licensed, and insured professionals that have proven themselves in the past couple of years as trustworthy professionals.
When you ask for our help, you will get a list of long-distance moving companies that are proven to be reliable and suit your needs according to reviews and services they offer. And, you do not have to worry about their reliability as they wouldn't be here if we already haven't inspected them. All you need to do is to concentrate on hiring professionals that suit your needs and budget. Nevertheless here are some of the clear signs that are showing you that a particular moving company doesn't play fair:
They are way cheaper than others. Offers that look too good to be true usually are just that. If you acquire moving estimates from several sources and you find that one offer stands out from the rest (it is much lower than others) you should probably turn away. Of course, there are moving companies that offer different types of discounts and special offers, especially during holidays. However, if that is not the case, you have probably run into a fraudulent moving company.
When you hire an honest moving company, every detail regarding your move will be presented to you. If you are having trouble finding out the details of your move and you see that your movers are obviously avoiding giving them to you, you are most probably working with some scammers. Of course, some companies simply operate in such non-transparent ways. However, even if they are not scammers, avoid working with them if that is the way they conduct their business.
A shady website could also be a sign of fraudulent movers. If their website lacks the most basic information and is full of ads and pop-up commercials that should lift your eyebrow. Every moving company wants to provide you with as much information as possible and there is no reason why they would be disclosing important information from you except for some dishonest purposes.
An honest moving company needs to have a polite and helpful staff that needs to be at your disposal throughout the process. They need to be ready to answer all your questions and willing to repeal all your worries and concerns. If you see that your movers are not too concerned about your fears and uncertainties, cancel their service and find those that care about your experience.
Naturally, these are just signs that your movers might be fraudulent. Still, your impression doesn't have to be true. That is why we suggest that, if you suspect that your movers are not what they claim to be, visit the Federal Motor Carrier Safety Administration website and check their USDOT number before you actually sign a contract. There you will be able to see their complete history and learn the details about your movers that you could find anywhere else.
There is also the help we provide. We believe that everyone should be able to leave an honest review of the service they have received and thus shed the light on both the good and the bad moving companies. This allows people to have a unique, yet all-encompassing view of the companies' services, and the way they conduct business. Our database contains over 10k moving companies and details of their business that will allow you to reach them with great ease. These profiles also come with a reviews section, where you will be able to learn of other people's experiences, and thus make a sound decision of whether the company in question is the right choice for you. In the same spirit, we invite you to leave your review after the move and allow any following customer to hear your input.
A DIY move is not much cheaper than hiring movers and the risks are much higher
So, have you decided whether you would like to move on your own or with the help of professional movers? Surprisingly, there are still more people that move by themselves than those that hire a moving company to help them. Movers conduct around 650,000 relocations a year while around 1 million people move on their own. Still, even though hiring assistance is a more expensive option the number is slowly shifting towards professional movers. More and more people are deciding to hire pros every year. And there is a simple explanation for this.
The amount of effort that you need to invest and all the risks that you need to take is simply not worth the money you can eventually save by organizing a DIY move. Renting a moving truck is simply not that cheap anymore. Moreover, you will need to have someone who knows how to operate it safely. Moreover, with us, you will get an opportunity to get quality relocation service at affordable prices. That is one of the main reasons why more and more people are deciding to hire movers through our webpage than to move by themselves.
Who is moving to Washington DC?
When it comes to domestic relocations, let's take a look at where people moving to Washington DC are coming from as well as where do people who decided to leave the city go. In the last couple of years, most people that came to Washington DC arrived from:
Virginia
California
Maryland
New York
Florida
Texas
Illinois
Pennsylvania
Michigan
Georgia
As you can see, states with the largest populations like California, New York, and Florida are moving to Washington DC the most. Another noticeable trend is people from states in close proximity to Washington DC like Virginia, Maryland, and Pennsylvania are moving there as well. Of course, there are also a few Midwestern states like Michigan and Illinois who made it on the list, most probably thanks to large urban areas like Chicago and Detroit which offer similar opportunities as DC.
When we take a look at specific cities, on the other hand, we see that the list of cities sending the most people to Washington DC is pretty much divided evenly between two different categories. On one side, we have the major US cities like Chicago, Los Angeles, and New York City with Minneapolis, which is still considered a big city but not exactly on the scale of others from the list. On the other side, we see smaller cities near DC like Arlington, Gaithersburg, and Herndon that already function as its suburbs already. This falls in line with a most recent national trend in which inner-city living is becoming more popular.
Arlington, VA
New York, NY
Los Angeles, CA
Brooklyn, NY
Atlanta, GA
Chicago, IL
Seattle, WA
Minneapolis, MN
Herndon, VA
Gaithersburg, MD
Which cities are people leaving Washington DC for?
Now let's take a look at where did people that left Washington DC went.
Seattle, WA
Los Angeles, CA
Denver, CO
San Diego, CA
Phoenix, AZ
Portland, OR
Arlington, VA
Philadelphia, PA
San Francisco, CA
Atlanta, GA
We see that people from Washington DC mainly move to major cities. We also see Arlington again. That is probably due to the fact that it's within commuting distance from the city. In general, it looks like people in DC are migrating toward the West Coast and the South. Most probably trying to escape harsh winters.
Immigrants in Washington DC
Washington DC has an extensive community of immigrants as about 14% of its residents were born in a foreign country many of whom emigrated from El Salvador. Immigrants residing in DC are, however, highly educated individuals. As 75% of them have a college degree or higher. While more than that report speaking English well.  Many come to Washington DC specifically because of the available jobs and available above-average higher education. 1 out of 6 Washington DC workers is an immigrant, which shows how a foreign workforce is important for the District.
And immigrants really support the DC economy in many ways—from starting new businesses in the area to making up more than 25% of all people working in the life, physical, and social sciences. As community members, entrepreneurs, taxpayers, and employees, immigrants are a vital part of Washington's versatile and flourishing communities and make widespread contributions that benefit all. Here are some of the industries that have the highest levels of immigrant employees:
Public administration
Health care
Social assistance
Accommodation
Food services
Professional, scientific, and technical services
Immigrating to Washington DC
If you are thinking about moving to Washington DC from a foreign country, know that getting the right visa in the US can be complicated. So, when you decide to move to DC, make sure that you start gathering your documentation long before your arrival. As visa regulations change from time to time and depending on the country, we strongly recommend that you contact your local American embassy and ask for specific instructions regarding the visa application.
Living in Washington DC
Washington DC is a city located in the District of Columbia County. Currently, it has a population of 692,683 and offers its residents an urban feel with a lot of open spaces, parks, restaurants, bars, coffee shops, farmers markets, festivals, and free museums and attractions. It is considered one of the best places for young professionals in the country as it is a fast-paced city, full of politicians, lobbyists, lawyers, and other various world-beaters and it is home to many non-governmental and political organizations.
It is a place great for those that are aiming for a political carrier, however, it is also a great place for families as it holds some great schools, plenty of open spaces, and a lot of diversity. The best thing about DC, coming from the people that live here, is that it offers the community element of a smaller town and the appeal of a large urban area.
Demographics of Washington, DC
Washington, DC is a city known for its ethnically diverse population. The city has a population of 692,683 people and a resident density of 11,515 people per square mile. The whole District of Columbia had a relatively small population until the end of the Civil War. The presence of the U.S. federal government in DC, however, has been the main instrument in the city's largest growth and progress.
In recent times, in 2011 for example, the District of Columbia's black population went below 50% for the first time in over five decades. Before 2011, since 1050 the District was majority-black. According to the most recent data from the 2017 Census Bureau, 47.1% of the population was Black or African American.  45.1% were White (36.8% of which were non-Hispanic White).  Also, Hispanics of any race made up 11.0% of the District's population while 4.3% were Asian.  When it comes to age, the median age in the District of Columbia is 34.3.
The costs of living in Washington DC
When it comes to living costs, the city is not among the cheapest places when it comes to real estate prices. The median home value in Washington DC is $601,500 with rents that are on average $1,541. On the other hand, the city has a much higher median household income than in the rest of the country – $86,420, which makes life in the city more bearable. Utilities that include electricity, heating, water, and garbage are around $120 a month, which is 23% lower than the national average! As far as food goes, you will spend a minimum of $12.29 per day, or $380.95 per month on food. Also, the city organizes a lot of events and festivals that you can enjoy for free. Generally, the city is a safe and diverse place that has plenty of opportunities that you can take advantage of.
Median home value $601,500
Median rent $1,541
Utilities $120
Food per month $380.95
Activities and entertainment
When it comes to activities, since Washington DC is America's capital, there is an abundance of museums, statues, monuments, and other historic sites to visit. In addition to this, you have lively nightlife, many zoos, shopping centers, performing arts, and waterfront activities at your disposal. If you are a sports fan, you will enjoy it even more. There are many professional teams and franchises in the city. No matter what sport you are into, you will have a team to cheer for. Here are professional teams that play in DC:
NFL: Washington Football Team
NBA: Washington Wizards
WNBA: Washington Mystics
NHL: Washington Capitals
MLS: D.C. United
MLB: Washington Nationals
NWSL: Washington Spirit
Washington DC has an excellent and diverse food scene
One thing you most certainly won't have to worry about if you move here is food. You won't end up hungry no matter what you love eating as the city really has something for everyone. And that includes your budget, taste, and atmosphere. The largest cuisines in the city are European, Asian, Latino, African, and, of course, vegan. There are many types of restaurants and places to eat out, and, as we already mentioned, it is not that expensive as well.
Commuting in Washington DC
There are a few ways for residents to go about DC using public transport. Of course, the Metrobus and Metrorail are the most convenient ways to get around the city. Additionally, next to the city's public transportation system you can use taxis, rideshares, and rental scooters to get from one point to another. Naturally, if you are living in the city, you can get a monthly transit pass that costs around $237. It will allow you to use the cities complete public transportation system every day of the month, without limitations.
Unfortunately, even such a good transportation system doesn't help DC residents that much. This city has one of the longest average commutes in the entire US. While an average American will spend 27 minutes traveling to and from work, people in Washington DC need 43 minutes for the same task. Quite a difference. Some estimates say that an average DC worker who drove to work every day spent more than 102 hours sitting in a car due to traffic congestion. Still, that doesn't stop people from using their own cars to get to work. Here is how people in DC travel to work:
Taxi/Rideshare (1%)
Bike/Scooter/Walk (3%)
Telework (5%)
Carpool/Vanpool (5%)
Bus (7%)
Train (19%)
Drive Alone (60%)
Education opportunities
Washington DC offers many educational opportunities and schooling options for kids. That includes public, charter, private, and international schools and universities. Still, it is good to know that public schools accept students based on their location of residence. Bear that in mind when you are choosing a new home. Still, because its higher education is known for its excellence many people move here only for educational purposes. The city is after all a home to a few colleges and universities that many presidents, senators, famous authors, and celebrities attended in the past. Here are some of the best universities in DC:
The George Washington University
Georgetown University
Gallaudet University
American University
Howard University
Real estate trends
The Washington DC real estate market has been going wild during the pandemic. Some prices broke all-time records, listings were drawing loads of offers, and buyers were consistently paying six figures. However, according to the latest data we have, things appear to be finally calming down. And this newest tendency began during the summer. The area's prices and a number of sales started dropping. Nonetheless, at this moment in time, it can be expected for an activity to decrease as people are putting big decisions on hold until fall. Therefore, it wasn't clear if the stoppage was only temporary, whether it will start again, and if it will, when. Still, stats from September this year seem to show that the stall was for real.
The number of homes that were sold in the DC-metro area in September was down nearly 4% compared to August while staying two days longer on the market.  Also, the median sales price in September was $515,000, which is also a 4% decrease compared to August and great news for buyers. Unfortunately, the number of available homes in Washington, D.C. remains extremely low. Still, it looks like the situation for buyers is improving in that field as well. When we compare September to August this year, the number of new homes available for sale increased 15%.
When we take a look at all key metrics, September 2021 was much calmer than the same month 2020. Still, the real estate market stays much more competitive than it was before the pandemic. If we dig a little bit deeper into the past and take a look at September 2019, we see that this year's prices have increased nearly 20%. Also, we see that there are 23% listings more than in 2019 and that homes spend 6 days less on the market.
In November 2021, compared to last year, home prices in DC were up 6.8%. And they were selling for a median price of $728,000. The median listing home price per square foot in Washington this year was $542. Most commonly, homes in Washington, DC sell after 34 days on the market, which is an improvement compared to last year when a home spent 19 days on the market on average. In November 2021 there were 868 homes sold in the city, which is a slight increase compared to 2020 when there were 858 homes sold. When it comes to most attractive properties they can sometimes go for about 2% above list price and are sold in around 9 days on average.
Still, Washington, DC is known as one of the places with the smallest average home in the country. The average size of a rental apartment in a newly-built building in 2019 was 737 sq ft. That is also almost 90 sq ft smaller than the average size of a new apartment in the same city in 2010. According to a study, it is the third-smallest among large metropolitan areas. Actually, Washington, DC is one of four cities that have smaller home sizes than they did a hundred years ago.  Still, home search data shows that many of the city's renters are now looking for more spacious apartments.
Unfortunately, the area has had a decade-long tendency toward smaller living spaces. Nevertheless, even the apartment sizes are dictated by a simple rule of supply and demand. Since there happens to be an increase in demand due to the city's positive net migration, some developers have turned to build slightly larger units to accommodate more people in desirable neighborhoods. Still, renting a two-bedroom apartment in a newly-constructed apartment building around Washington, DC comes at considerable cost. Moreover, they are also extremely hard to find. For example, in 2019, two-bedroom units made up just 22% of newly-delivered apartments in the city. And that fact is not so easily reversible.
The best neighborhoods in Washington DC
Of course, when it comes to real estate trends every of 131 Washington's neighborhoods has its own trends, rules, and prices. Moreover, every neighborhood has a different vibe so you should think well before you decide in what area of the city you would like to live in. To give you a head start, we created a small list of the best neighborhoods in Washington DC that you should definitely check out:
Georgetown – Population 17,132, Median home value $1,064,215, Median rent $2,409, Median household income $122,343
Chinatown – Population 6,167, Median home value $586,533, Median rent $2,373, Median household income $123,890
Capitol Hill – Population 10,256, Median home value $858,746, Median rent $1,828, Median household income $136,117
Forest Hills– Population 11,500, Median home value $922,203, Median rent $2,026, Median household income $106,089
Logan Circle – Population 26,528, Median home value $722,391, Median rent $1,934, Median household income $110,373
Bloomingdale– Population 8,983, Median home value $762,899, Median rent $2,591, Median household income $134,051
Foggy Bottom– Population 11,398, Median home value $526,215, Median rent $1,846, Median household income $64,273
Navy Yard – Population 2,264, Median home value $788,500, Median rent $2,218, Median household income $99,398
Adams Morgan – Population 13,104, Median home value $689,402, Median rent $2,052, Median household income $115,696
It takes time to organize a move properly
If you are ready to move, let's take a look at how to organize the whole process properly. First, bear in mind that the whole preparation process could last up to two months. So do not wait for the last moment to start preparing. Instead, start working on your move as soon as you decide that it is happening. The more time you take, the easier it will be and there will be less of a chance for something to go wrong.
Start by making a moving plan
The first thing that you need to do when you decide to move is to prepare a moving plan. Moving is a complicated process and, like with any other complicated process, it requires a good plan in order to be completed successfully. You can write it down on a piece of paper. Or you could some of the available move planner apps. Nevertheless, it should contain all the steps that you need to take during your relocation process.
How do you plan to get to your destination?
Getting to your new home can be very tricky. Of course, if you are moving locally, that won't be a problem. But if you are moving long-distance traveling to your new home might be more complicated than you think. Especially if you own a car. Because in that case you might be tempted to drive to your destination on your own. However, that is something that we cannot recommend as driving over long distances after a long and exhausting pre-move process is risky. That is why we suggest that you use our webpage to find some company that handles auto moving and let them ship your car to your new home. And you can get yourself a plane ticket.
Deal with your inventory first
When it comes to real work, the main focus will be on your inventory. Since the main goal of your relocation is to transfer your inventory from point A to point B and it will take most of your time you should start dealing with it immediately. Of course, first, you need to identify items that you do not have to move and get rid of them. Dragging insignificant items with you only complicates the move and increases its cost. To get rid of the excess items you can:
Organize a yard sale if you have a yard and enough items
Sell your items to a used items retail store if you want to get rid of a large number of items quickly
Sell individual pieces online
Donate to charity
Call a junk removal service
Creating a moving inventory list is one of the most important tasks during a move
Once you clear out the junk, make a list of items that will be going into a moving truck. Unfortunately, this is a difficult thing to do. However, it is a necessary thing that will help you a lot during the move. It will help you comprehend the task that is in front of you and you will be able to determine what kind of help you will need to complete it. It will also help you determine the number of moving boxes that you will need to prepare for packing.
Also, you can use it later to check your items after movers deliver them to your new place. Your moving company also needs to know the exact number of items you have to move so it can give you a precise moving estimate online. Otherwise, you will need to schedule an on-site estimate, which is not really convenient when you want to get a few estimates from different movers to compare. That is why creating an inventory list is so important.
Calculate your moving budget
Now that you sold all the excess items and you know what moving services you need to hire, it would be smart to create a moving budget. Relocation is an expensive endeavor. And you can easily overspend if you are not careful. That is why you need to do your calculations upfront.
Use our webpage to access a large number of elite Washington DC movers quickly
Now that you are ready and have all the information that you need, you can start searching for a moving company in your vicinity. Luckily, nowadays, this process is easier than ever. All you need to do is to visit our webpage and give us the details of your move. Tell us your current location, desired destination, and date and we will provide you with a list of the best moving companies in DC. Then, it is up to you to compare their prices and services and choose movers that suit your needs and your budget. And when it comes to moving services, you will have plenty of options.
Choose moving services according to your needs and budget
Our webpage provides access to some of the best moving companies Washington DC has to offer. Therefore, you will have a large number of available services to choose from. That is also why sorting out your inventory and preparing a list is so important. Now you will be able to choose a moving company that provides moving services that fit your needs exactly. Here is what you can find:
Residential and commercial movers
Commercial entities that need to relocate usually have trouble finding adequate help. Still, no matter whether you are moving your home or a business, there is a number of moving companies on our website that provide residential and commercial services simultaneously. Some of them additionally provide military, senior, even student relocations. So you will have plenty of options to choose from.
Are you moving locally or interstate?
How far you are moving also plays a major role in deciding what moving company to hire. Usually, it is easier when moving locally as almost every moving company can handle that with ease. The problem is when you have to find reliable cross-country movers. Luckily, our website offers Washington DC moving companies that can handle any type of move regardless of the distance that needs to be crossed. You can find local professionals to help you move within the city and long-distance movers and cross country movers to help you move to other parts of the country.
Be careful when hiring professional packers
When it comes to additional services professional packing is definitely the most sought-after service out there. Luckily, nowadays, almost every moving company offers a packing service. However, this service comes in many different shapes. So you can find movers that handle only packing while others will do unpacking as well. Some of them might provide free packing materials while others will charge you for it. Therefore, if you are planning on hiring packing assistance you need to be extra careful and check all the details before you seal the deal.
Washington DC movers are more flexible than ever
Apart from packing, there is also a large number of other services that you can find through our webpage. You can find piano movers, pool table movers, fine art movers, furniture disassembling service, and so on. Moving companies are finding new ways to be of assistance. Therefore now you can find services that you couldn't see a few years back. When it comes to packages, you can usually get a full moving service where professionals handle your entire move from start to finish. You can also get labor-only service if you are moving on a budget for example. Additionally, all the top movers in Washington DC allow you to hire services that you need and create a customized moving plan that fits your needs and budget exactly.
Lowering your moving costs
We understand that moving is often a heavy burden on your budget. That is why using our service is so helpful. Because we allow you to get to all the top movers in Washington DC and compare their prices quickly. However, when it comes to the cost of your move, there are a few things that you can do as well.
Hiring labor-only service is the best way to move on a budget. You are getting help with the most difficult and riskiest parts of the move, loading, transport, and unloading, and doing the rest of the work on your own. Still, make sure that you are really capable of handling everything without professional help. You do not want to hurt yourself or damage some items along the way.
Packing is the most difficult and stressful part of the moving process. That is why all the top moving companies in DC say that packing service is something that most customers ask for. On the other hand, if you are planning to move on a budget, you will probably want to skip that and pack on your own. Still, be careful as that is not as easy as it sounds. To pack your items properly you need to invest a lot of time and effort. Moreover, you need to have certain knowledge about the process. You can additionally lower the cost of the packing process by getting free moving boxes from your local grocery or a liquor store.
Find the top movers in Washington DC and organize your move properly
Moving is a complex and challenging process that entails lots of changes and adaptations. That is why it is important to have proper assistance, so as to ensure the process itself is as smooth as it can be. Having top movers in Washington DC at your side is one of the best things you can do for a stress-free move. We selected only the moving companies with the highest reputation that their previous customers recommended. They are all experienced professionals equipped with modern tools and vehicles capable of executing the most difficult and most complicated relocations. To ensure a safe relocation, however, simply hiring the best movers is not enough. You also need to plan and organize your move properly. Luckily, after reading our guide, you are no longer a novice, and will know what to expect, at the very least. And, if you have any uncertainties please contact us. Our team is at your disposal, and we would be more than happy to help you in this big step in your life.