Moving is a life-altering event that should be thoroughly enjoyed. You have this wonderful opportunity ahead of you that you could use to improve your own life and perhaps even grow as a person. But, how can you enjoy moving if things are not in perfect order? Moving is notorious for being stressful and overwhelming. You hear all these crazy stories about things going awry and just how much there is to do. Truth be told, your moving experience doesn't have to be like that at all. Moving indeed requires both time and effort but that doesn't mean that a move has to be hard nor stressful. It's absolutely possible to have a pleasant relocation within, to, or even from San Antonio just by making a few optimal choices. Or even anywhere else in Texas for that matter. Of course, how your move unfolds will mostly depend on you and your dedication to moving tasks at hand. However, choosing one of the top movers in San Antonio is a crucial aspect of successful moving, second only to personal investment and effort. After all, it's your movers that will be doing the heavy lifting. Quite literally even. That said, finding truly reliable and amply skilled movers can be a challenging task. What movers should you choose and what sources should you trust? These are both very valid questions that any insightful and careful person would ask him or herself when attempting to make such an important decision. Luckily, we've sifted through countless movers to bring you the top 10 movers in San Antonio as of now. But, it doesn't stop there. We'll explain to you why exactly choosing expert movers is important and we'll also give you some basic information that should aid you with your upcoming San Antonio move.
Top 10 movers in San Antonio who deserve your business
When entrusting movers with your money, private information, and personal belongings, you're entitled to grade-A service. Know that expecting your movers to be masters of moving is not an unreasonable demand. Unfortunately, not all moving companies can stack up to these expectations. Some can even be tremendously disappointing. We will further expand upon this topic later on, but for now, our goal is to convince you that it's possible to find quality relocation service and that you deserve it.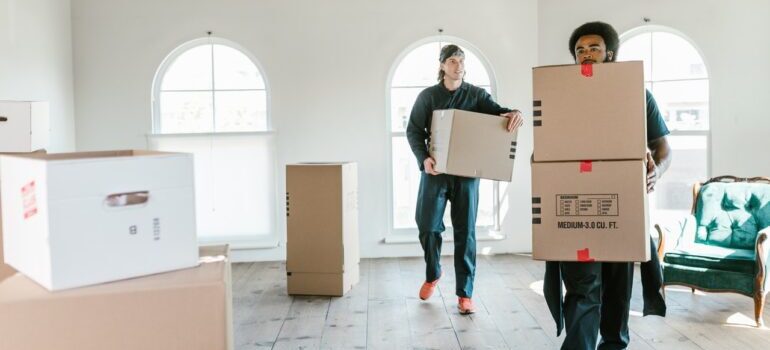 However, finding a truly tried and tested option can be difficult unless you're relying on a reliable source that's done its due diligence researching and making sure the options served to you are truly crème de la crème of the San Antonio moving scene. At Verified Movers, we've done precisely that in order to make picking movers a lot easier for our clients. So whether you're looking for renowned cross country movers operating from Sant Antonio or one of the top-notch long distance moving companies San Antonio residents recommend for their exquisite moving skills, you'll likely find at least a couple of options below that suit your needs. When every option is viable, choosing is easy! So, without further ado, here are San Antonio's top movers for 2021.
Einstein Moving is a young, yet professional moving company that offers exceptional moving services you can unequivocally rely on. They have made their way to the top of the moving industry by stepping forth with transparent pricing, friendly employees, and excellent service. Einstein Moving San Antonio strives to provide each individual with a chance to experience a stress-free and affordable relocation.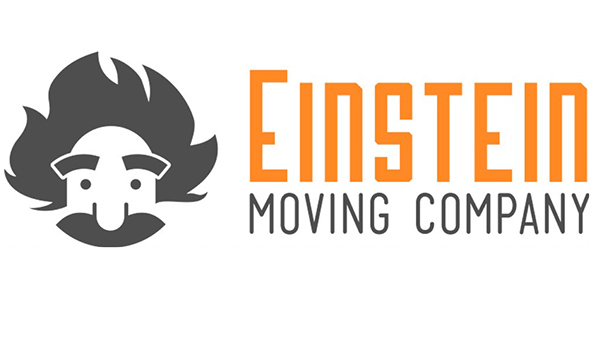 Einstein Moving San Antonio is represented by diligent, courteous and professional movers that have experience in every moving task and challenge that can occur. They are thoroughly devoted to your relocation going perfectly. Whether you are moving locally or over long distances, know that Einstein Moving San Antonio is here to help you.
This company offers a lot of moving services for you to choose from. From residential and commercial, to packing services and portable storage units options, rest assured that you will find anything you need. Free estimates are provided with every relocation process they take on, as well as an on-time guarantee. This means that, if it so happens that your movers are running late, you will get a moving discount.
Einstein Moving San Antonio does not have so many satisfied customers by chance. Simply go through Einstein Moving San Antonio reviews, and you will be quick to find out what makes them stand out from the others. Their clients have had countless opportunities to see first-hand that it is, in fact, possible to have a smooth, simple, affordable and stress-free move. Alas, relocation really does not have to be riddled with stress and anxiety. That is, not if you turn to Einstein Moving. So, make sure to visit their site today, or give them a call and find out more about their service.
With the help of Budget Movers, you can turn the most difficult relocation in San Antonio into a smooth and carefree process. The best thing is, you can do it at an affordable price. This moving company has teams of experienced and skilled professionals, a ton of quality moving equipment, a versatile truck fleet, and a variety of available moving and storage services. Moreover, they have dedicated professionals that care about their customers and will do more than you ask to ensure your complete satisfaction. Do not miss an opportunity to work with one of the best moving companies in San Antonio. Contact them through their webpage or give them a call now.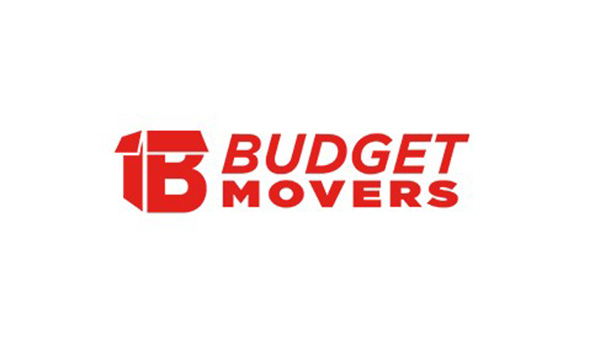 Experience, skills, dedication, versatility, quality equipment, and modern vehicles. Those are the words that you will mostly hear if you start reading Budget Movers reviews online. They have an extensive base of long-term customers. And that is something that says more about them than anything else.
When it comes to moving services, Budget Movers are considered one of the most versatile moving companies in San Antonio. They offer residential relocation services suited for relocating a house. they have apartment moves that handle tricky apartment moves. Budget Movers also relocate offices. And they can relocate you locally or long distance. Besides those standard services, you can hire them to help you with packing, furniture disassembling/reassembling, as well as for storing your excess items.
Do not miss a chance to collaborate with some of the most highly rated movers in San Antonio. Forget about broken items, late deliveries, last-minute cancellations, or hidden fees. Budget Movers care about your move and are dedicated to providing you with a high-quality relocation service, which you can get at an affordable price.
Bellhop movers are one of the top-rated moving companies in San Antonio. They are a full-service moving company and offer a truly wide range of moving services. Their services cover everything one might need when moving. Both local and long-distance moving services are an option. Their apartment movers do a great job of relocating homes. When it comes to business customers, they offer office moving services. To round up the offer the company also offers packing supplies. Another benefit is an option for self-storage. Last-minute moving is a welcome addition to their portfolio of services. Bellhop San Antonio also offers hourly labor for clients that move on their own.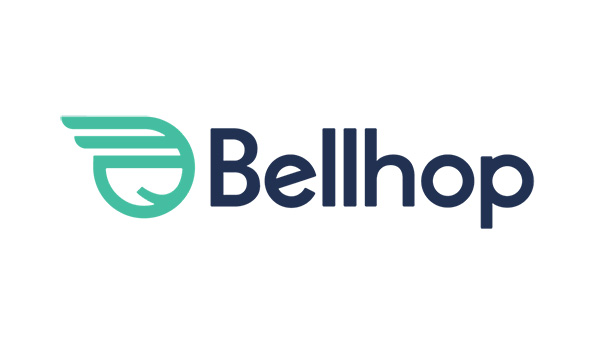 The company's motto is "move forward, leave anxiety behind". It shows their focus on quality service and friendly staff. They go above and beyond to provide a safe environment during relocations. The best example of it is honest prices. Their clients also receive photos of the moving team assigned to them.
So far they have completed more than 200,000 relocations. That alone is a great example of their experience. Bellhop reviews are great and they received 4.8 stars out of 5. So it puts them among some of the best-rated San Antonio moving companies.
Bellhop San Antonio offers many perks for its clients. The first one is quick moving estimates which is always a welcome sight. Another benefit of using this San Antonio moving company is that they offer flexible hours. Their clients can simply postpone moving time and date. It's a great perk that many will welcome. So choosing Bellhop San Antonie has its great sides.
All in all, Bellhop San Antonio is a great moving company. They offer all the moving services one might need for relocation. The company has more than enough experience and its reviews show it.
Careful Movers has been in the moving industry since 1996, proudly handling local moving and senior downsizing needs of San Antonio and the surrounding areas. While they step forth with all the features and amenities of a big-business franchise mover, you can count on the one-on-one attention of a family-owned business when working with them. Careful Movers stand behind their name, and will not subcontract any aspect of your move, but rather work with honesty and respect.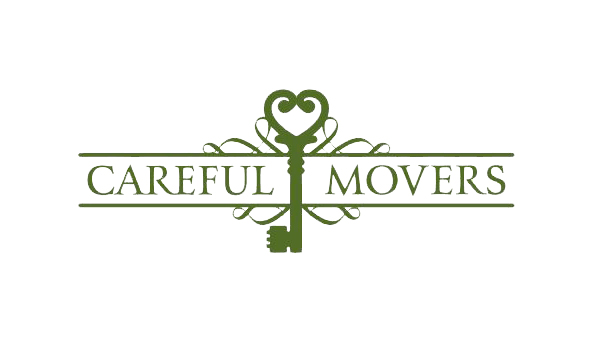 Hiring Careful Movers to assist with your relocation means having not only their movers at your disposal, but also their trucks, equipment, and their short-term storage space. Simply put, they are here to handle all the aspects of your move. These are the people who take pride and full accountability in their work. Whether you are a senior who needs help with transitioning to a new home or a family of five who would like one less thing to think about, Carefull Movers will be happy to assist with this big and important process in your life. This is more than just a local moving company. Careful Movers offer a wide variety of San Antonio moving company services to fit virtually every need or situation. Whether you plan on moving to a new home across town, or want to change office space, or even need help with cleaning out all the junk that's accumulated in your garage or rental property, this is the company to turn to.
Careful Movers San Antonio not only offers residential moving services, but also commercial moving services to help get the enture team and all your equipment set up in your new space. They are also exceptional at San Antonio junk removal. In addition, if you are considering Senior Downsizing for yourself of your parents, know that these experts have separate office dedicated to Senior Downsizing and Senior Relocation. Make sure to check out Careful Movers reviews, and find out just how amazing they are at what they do. Regardless of your moving needs, these are the experts to take care of it.
3 Men Movers San Antonio is here to ensure their customers have a convenient and delightful moving experience. And, they ensure this is the case by leveraging technology and hiring good, kind-hearted people. 3 Men Movers started as a local Houston moving company, and thanks to a demand for movers Texans can trust, they've managed to gain experience and expand. This is the company that has managed to grow throughout Texas thanks to its foundation of strong family values, ethics, and community involvement. In other words, what this means is that, by working with them, you are getting the resources of a large moving company, paired with the care of a family business.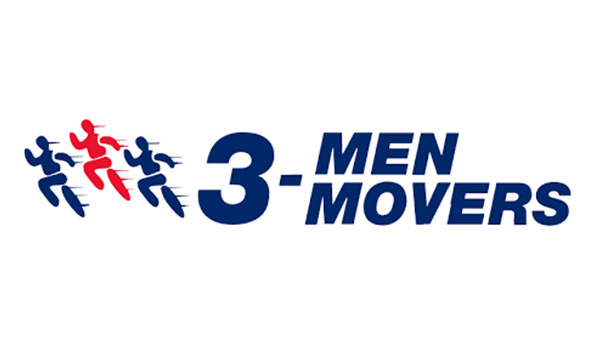 3 Men Movers San Antonio believes in being 100% transparent with their customers. It is the only way they conduct business. With that being said, you will have full access to their customer services team 7 days a week as well as a detailed email outlining all of the details of your move, spearing you the worry about them. Whether you have planned your move ahead, or need to move last minute, 3 Men Movers San Antonio will be there to make your move as smooth and stress-free as possible.
By going through 3 Men Movers reviews, you will see that moving isn't their only specialty. They also offer packing and storage solutions. Their movers and staff are experts at residential moving, but also corporate relocations, apartment moving, packing and unpacking, and portable storage. So, if you want to have a simple, stress-free and affordable relocation, 3 Men Movers is the company to call!
Your upcoming relocation will be a smooth and simple process with Movers of San Antonio. This moving company was founded over 20 years ago, and has managed to climb the top of the industry with hard work, quality services, and true dedication to excellence. Over the two decades, they have managed to prove their undeniable quality time and time again, making them one of the largest and most experienced moving companies in San Antonio.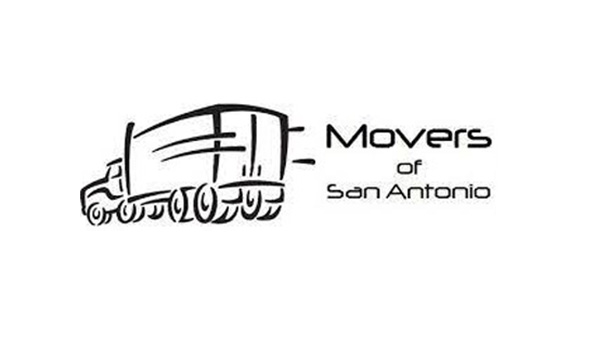 Movers of San Antonio are represented by experienced, professional, and courteous movers who make sure that the service they provide is not only fast and efficient but also safe and secure. You can turn to Movers of San Antonio for anything from local to statewide moving, and you will not be disappointed.
Movers of San Antonio made their mission to provide each and every customer with quality, reliable and affordable service. It is this goal that has made them one of the best in the business, and why you can unequivocally put your faith in them. Movers of San Antonio are always transparent and honest in the business, and you can expect nothing but professionalism when working with them. After all, you can always check out Movers of San Antonio reviews, and see what people like yourself have to say of these moving experts. This company is here to ensure everyone has a chance at stress-free, swift and affordable relocation. If this is something you are looking for, we strongly advise that you give them a call and find out more of their service.
If you are in need of relocation services, you should definitely consider hiring All My Sons Moving and Storage, since they operate in many US states. This moving company is a family business, that is in the relocating business since 1995. Throughout the years, this company has grown nationwide. Hence more and more people can experience how easy it is to move, all thanks to All my Sons San Antonio. The family that runs All My Sons has been in the relocation business for over four generations. During this time, they have been passing their professionalism, dedication, and care to every single customer they work for. It doesn't matter if you are in need of a local, long-distance, or commercial move – they cover all of these types of relocations.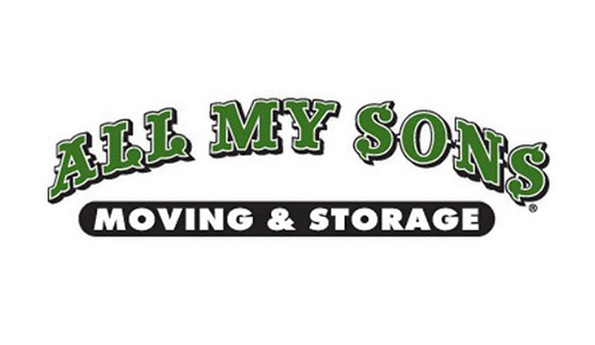 All My Sons Moving & Storage San Antonio have specialists that can help you with packing. They will secure all of your pieces of furniture and other items that you plan on moving. As soon as they transport your belongings to your new home, they will reassemble them, and place them in the correct rooms. If you are in need of storage services, you can count on them, for both short and long-term usage.
All My Sons is a big corporation with multiple headquarters all over the US. They have helped numerous people move in a smooth, simple and stress-free way. All My Sons Moving and Storage reviews only begin to show the quality that this company operates with. Ensure your relocation is a process you are enjoying in from start to finish by reaching out to All My Sons, and scheduling your move.
Two Men and a Truck San Antonio is the company to turn to for a swift and simple relocation process that you will be happy with from start to finish. They are a full-service moving company, that has been in the moving industry since 1985. Over the years they proved themselves to be experts in the field. Being dedicated to their customers, and having such vast experience, they have managed to provide nothing but excellence to their customers. Two Men and a Truck started as the ambition of two young men, who wanted to develop a great relocation business. It is through dedication, perseverance, and professionalism that they have managed to fulfill that goal.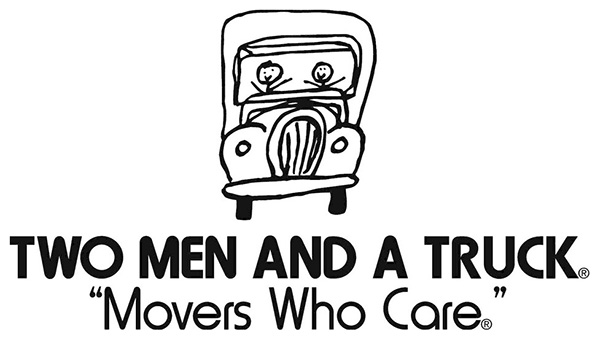 Two Men and a Truck San Antonio is a trustworthy moving company that hires only reliable and dedicated workers. They know very well that time is a valuable resource, which is why they will always respect your timing and accomplish any task you require in a timely matter. Two Men and a Truck San Antonio has a variety of services that you can count on. It doesn't matter you are in need of packing or storage services, or if you need to relocate locally or to a long-distance – Two Men and a Truck will meet your needs and expectations.
It does not matter whether you are moving your home or your office, Two Men and a Truck San Antonio will provide a number of different options and solutions for you to choose from. From labor-only service, where you get an affordable option of getting the most difficult part of the move done, to a full moving service where you will have nothing to deal with whatsoever, Two Men and a Truck will provide. There are also packing services, piano moving, furniture arrangement, junk removal, and even storage at your disposal. Make sure to check out Two Men and a Truck reviews, and learn what people like yourself had to say about these professionals.
Your quest for the most trusted moving company in San Antonio ends with hiring Texas Best Movers. No matter what your relocations needs are, this moving company will help. They offer a wide array of moving services and, according to Texas Best Movers reviews that you can find online, they are one of the most trusted and appreciated moving companies in the city right now. If you are looking for a way to turn your complicated and stressful move into a smooth and carefree transition, this moving company is your best bet.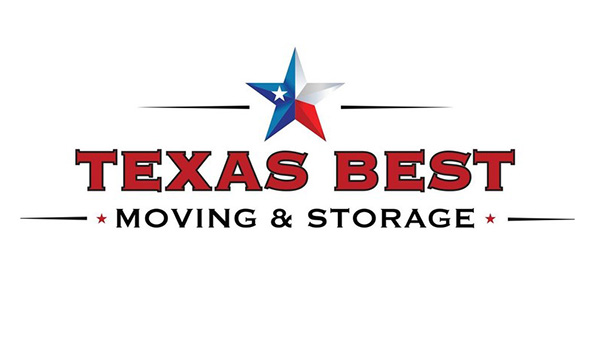 With a variety of available moving services for different types of moves and customers, Texas Best Movers are currently one of the most versatile moving companies in San Antonio at the moment. They handle residential and apartment moves. They relocate small offices as well as larger companies of different vocations. Texas Best Movers also provide piano moving services as well as professional packing. Besides moving, this company also provides storage services. Moreover, they offer special deals for seniors and military personnel.
A large number of moving services is not the only thing that brings this company such a large number of customers on a yearly basis. The experience, skills, and dedication of their movers have become some of their biggest traits. Moreover, if you take a look at Texas Best Movers reviews online, you will see that commitment and care that they invest in every relocation is not passing by unnoticed. Therefore, if you want to have movers that care about your move by your side next time you relocate, there is nothing left to think about. Call them now.
There are many moving companies that are operating within Texas borders but Almighty Movers San Antonio stand apart. Their dedication to customer service is what makes them a strong contender for #1 movers in San Antonie. The strongest point of Almighty movers lies in their moving crews. They are comprised of professional, uniformed, and courteous individuals, people who are always available and willing to answer the questions of their customers. These professionals will be with you every step of the way, making everything seem easy.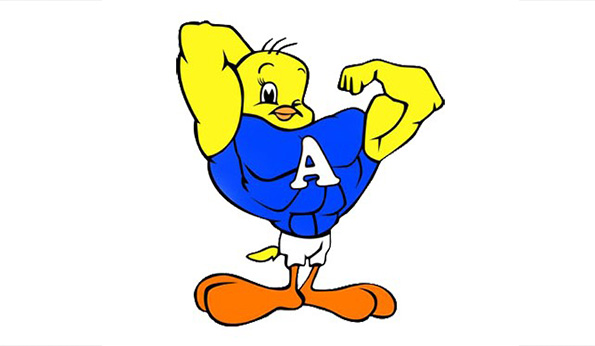 You can expect a wide variety of statewide and local moving services, services that are designed with professionalism, affordability, and convenience. The company also offers hourly rates that are based on the number of people that are required to conduct a move (two-man team, three-man team, etc.). To qualify for the flat rate, you will need to schedule an inspection of your premises. However, the inspection itself is absolutely free of charge, showcasing that Almighty Movers care about the needs of their customers. If you take some time to look at some of the Almighty Movers San Antonio reviews, you will see that their clients have plenty of good to say about the company. The company has a reputation for honesty, integrity, as well as service quality, and affordability. Everything that you may want from your relocation.
Whether you need to relocate a single-bedroom apartment across the street or a large multi-bedroom home to another city, you can count on these professionals to make it easier for you. They can even provide same-day service in some locations, as well as help you with packing and unpacking. In other words, whatever your relocation might require, Almighty Movers can provide! This is a moving company well worth your time and money, especially if you are relocating to or from San Antonio. This city is their backyard, after all.
Moving – A complex skill that requires commitment and training
There are those people who believe that moving is horrifyingly hard and time-consuming and that they, themselves, could never pull off something like that, and then there are those who believe that the difficulty of moving is seriously blown out of proportion and that moving is nothing more than the holy trinity of pack-transport-unpack. Naturally, the truth lies somewhere in the middle of these polar opposite views. It's true that for your average Joe, moving would be pretty hard but that's not the case for every single person on this planet. Professionals, for example, find moving rather easy. For a skilled and trained mover with thousands of moves under their belt, yet another move is nothing more than another day at work. It's important to mention, though, that this doesn't just happen over night. These movers work tirelessly for years to gather all the knowledge they have and hone all the skills they've accumulated. Plus, they constantly practice and drill their skills by repeating the same actions, behaviors, and moves over and over again. So it's understandable how and why they're so great at moving while most other people are not.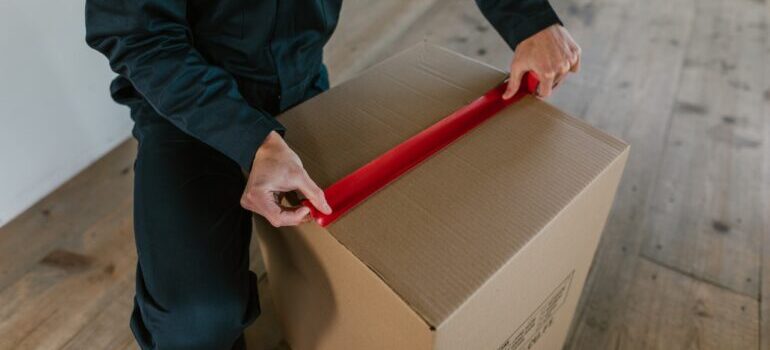 Because of that, hiring movers is always a superior option to DIY-ing a move all by yourself. Experts know what they're doing and thus they operate a lot more precisely and efficiently. This in turn leads to quick and smooth moving without many mishaps, if any at all. Therefore, if you're hoping to have a great moving experience, you're best off choosing a company out of San Antonio's finest. Moving is much easier with reliable and knowledgeable professionals by your side.
Is then hiring movers the only right way to go about moving?
To answer your question, no, it's absolutely possible to move by yourself. We'd be lying to you if we told you that it's impossible to move successfully without any help from movers. However, your experience will likely be very different compared to what it could be if you were to hire professional assistance. That, of course, doesn't mean that your move would necessarily be a nightmare, especially if you're just moving down the street and you're only bringing a couple of moving boxes. But no matter how long or short a move is, and regardless of how much that you're moving, the fact remains – Moving with expert movers is miles more enjoyable and quite a lot simpler than moving on your own is. And why exactly is that? Well, first of all, there's no way you could move as swiftly as professional movers. Unlike you, professionals don't have to stop and think about what to do or where to go next. They just do, do, do. Plus, movers work in teams and since they work together all the time, they're in perfect sync. All this results in them working like a well-oiled machine. Completing all this work by yourself would require a lot more time and effort than it takes movers to complete it. Even if you asked friends or family members to help, it's not very likely that you could coordinate your actions so quickly as to be able to match professional movers.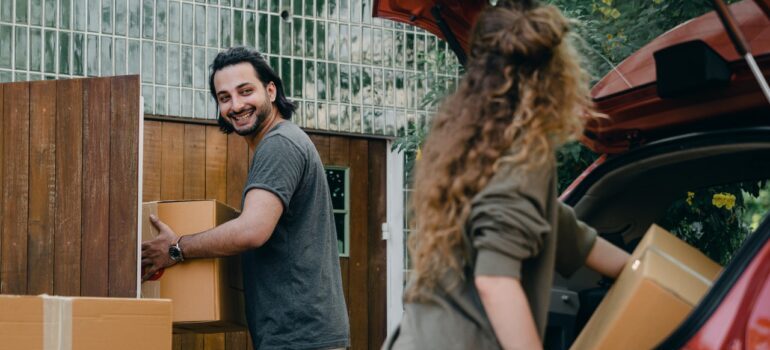 The next thing we should talk about are the damages. Moving by yourself, you're bound to ding at least one piece of furniture or scrape a wall here and there. And that's if you're being very careful. If not, you'll likely have to deal with a lot more than a mere scratch on a piece of furniture. But why deal with any damage at all? Professionals train handling belongings in such a way as to avoid any damages. Of course, an accident can happen to anyone. After all, we're all human, professionals included. However, many of the top movers in Texas and beyond offer some sort of insurance. That's a great safety net in case anything happens, which it likely won't, but then again, It's better to be safe than sorry. To conclude, all in all, relocating with movers is clearly the safer option.
Embarking on a long distance or even cross country move? Here's how hiring one of the best movers in San Antonio could make your move more enjoyable.
Until now, we've mostly concerned ourselves in this article with objective advantages of hiring long distance or cross country moving companies Texas and San Antonio, in particular, have to offer. Obviously, speed, reliability, trustworthiness, honesty, and professionalism are all traits you would want in your movers. And, objectively, movers like this would make moving miles easier than it would be otherwise. By now, it should be clear that the objective advantages of hiring movers are plenty. However, we think that's not the only benefit of hiring expert assistance when planning a demanding move. But your relocation doesn't even have to be all that demanding to notice upsides and enjoy the benefits of hiring professional movers. However, with long distance and cross country moves, a difference is so significant that we cannot not talk about it.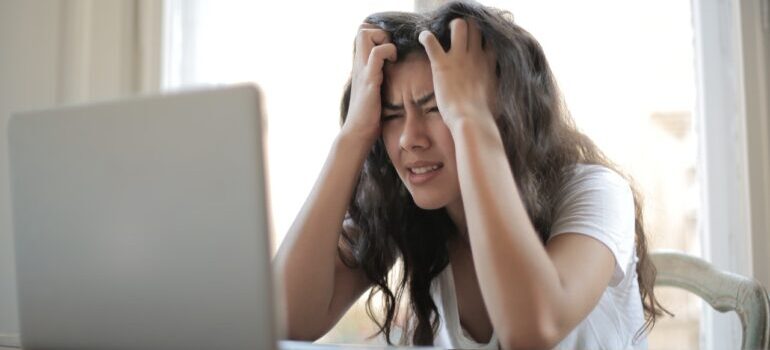 Long distance and cross country moves are notoriously stressful. There's always so much to do and always something new to take care of. Many people find themselves having long, sleepless nights thinking about the next day's tasks. And when swarmed by all these moving chores, they forget to enjoy themselves or even take care of themselves. The truth of the matter, though, is that for a person to have a pleasant move, the stress has to go. When there's no stress, a person can, without the need to overthink, enjoy their move for what it is – A positive change. Unfortunately, dealing with stress during a move can be rather hard, especially if you have zero prior experience with moving. Luckily, with movers by your side to guide you, it's much easier to let go and relax.
Of course, movers won't just help alleviate your stress by providing you with clear direction. No, movers will also help you out tremendously by taking on all of the hardest tasks you'd otherwise be struggling with. And that, in itself, will be enough to take a tremendous load off your shoulders so you can have a more positive and less stressful moving experience. You won't be physically or mentally exhausted, and you'll have more free time for all of the fun aspects of moving, and ultimately, yourself! But that's not all. Another great thing about choosing one of the greatest movers in San Antonio is that you won't feel alone during your relocation. Your movers of choice will be by your side, to help you in more ways than just one. You can count on your movers to be your friends as well as your movers during those demanding times. No moving experience is complete without great movers. Just pay attention to what former clients said about certain companies through top movers in San Antonio reviews. People will gladly praise movers who were nothing but great and honest with them.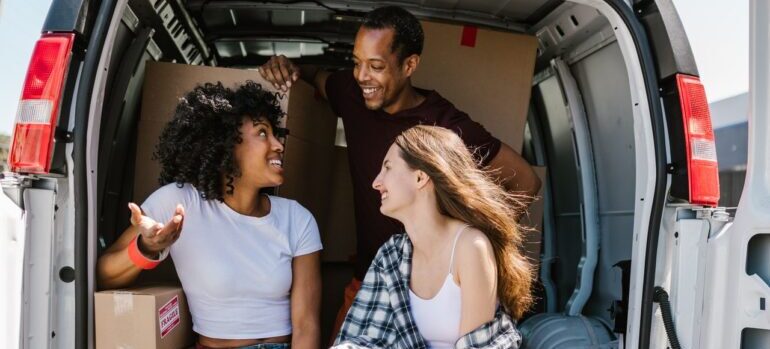 You can move with San Antonio's top movers even if you're moving on a budget
Many people find that moving can be annoyingly expensive. And for some, the feelings go beyond annoyance – To fear. Unfortunately, we live in a society where it has been increasingly hard to afford even the most basic of necessities. And even though moving is not really mandatory or truly needed, the majority of the time, it's still not something people choose to do on a whim just because they feel like it. Moving is often a result of prolonged thinking and speculating which is supposed to lead to bettering of one's life. And when you put it that way, it seems a lot more like a necessity than originally thought. Still, many people struggle to pay for moving. Many even think that hiring some of the best movers in San Antonio could be impossible with their budgets. Luckily, there are quite a few ways to make moving on a budget a possibility, and here's what they are: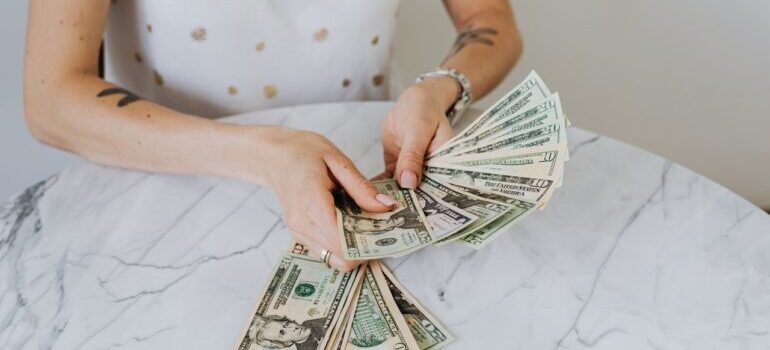 Postponing your San Antonio move until you have enough money saved up is one of the smartest things you can do. We know that this isn't much of a "hack" or a "trick" but it's a legit thing that could help you when moving. Going with the flow is not recommended when planning a move. Instead, you should at least try to push your move as far back as possible so you can save up some extra money. Even though this won't really decrease the cost of your move, said costs will be much easier for you to handle if you already have money ready to cover them.
Hiring movers only for those areas of moving you truly need some help with is a great way to bring the cost of moving down. Of course, doing so will require you to put in some work. However, that's a small price to pay if you're struggling financially or you're just looking to save some money. Plus, taking on a part of moving tasks and responsibilities will leave you with enough money to hire one of the finest movers San Antonio offers for all those areas where it truly matters to you. Just keep in mind that you don't have to do everything by yourself. There are likely people close to you that would be willing to help you out.
Being on the lookout for deals can sometimes pay off. Publically announced deals are not always available. But contrary to what many people believe, moving deals are a lot more common than it seems. Of course, advertised deals happen only a few times a year. And with those, you can expect to save a certain percentage no moving costs. However, many people manage to score some deals just by talking to their movers. Plus, most movers offer some discounts for bundles of services, or they offer extras as "gifts" with some of the services. So, if things seem too expensive, you might want to talk to movers before giving up. You really have nothing to lose and everything to gain.
Choosing a good time for moving can also be very helpful. Some parts of the year, month, week, and day are busier for San Antonio movers than the rest. And, with busy schedules come increased prices. That means that by simply choosing a more optimal time and date for moving, you could save some money. As a rule of thumb, you should avoid scheduling movers during the summer months, on weekends, and early in the morning. Also, it would be a good idea to avoid holidays. If you do so, your move will likely end up being a lot more affordable.
It's important for you to be able to distinguish the best from the rest
Turning to a reliable source for information regarding movers is usually the safest choice. However, if you're planning to move, it would probably be prudent to educate yourself on the topic of moving. Entrusting someone with more knowledge to present you with options can be a wise choice. However, it's very important for you to be able to make a judgment call if the need arises. But how can you make a judgment call if you know nothing about moving? One particular area of the mover choosing experience, that requires deeper understanding, is the makeup of the first-class movers. You never know when in the process of moving this particular knowledge could come in handy.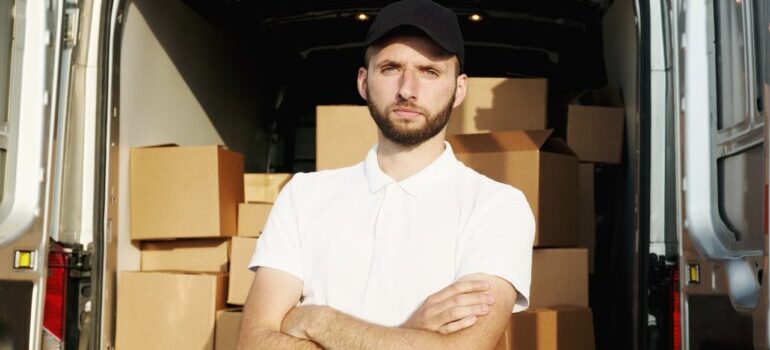 A mixed bag of all sorts of positive virtues and skills
Professional movers are not that different from professionals in other areas of work. That means that the universally accepted skills and virtues, that are thought to be important for workers, apply to movers as well. But even though you could likely use your common sense to think of these, we think it better to go through them together so you don't overlook something. Above all, your movers should be highly ethical. When engaging with a highly ethical moving business, there's not really a risk of getting scammed. And, they also won't engage in any sort of sketchy behavior nor will they try to use legalities as a crutch to siphon more money out of you. But, it doesn't stop there. Your movers should also invest in bettering and developing their customer service. There's no room for blowing off or waiting for too long when there's a reputation of top-notch professionalism to be upheld. The telltale sign of good movers is the feeling of being heard and taken care of. Most movers achieve that by being open, understanding, empathetic, and helpful. And on top of that, you'll never come across great movers who don't listen carefully to their customers. They're there to hear your wishes, recognize your needs, and respond accordingly.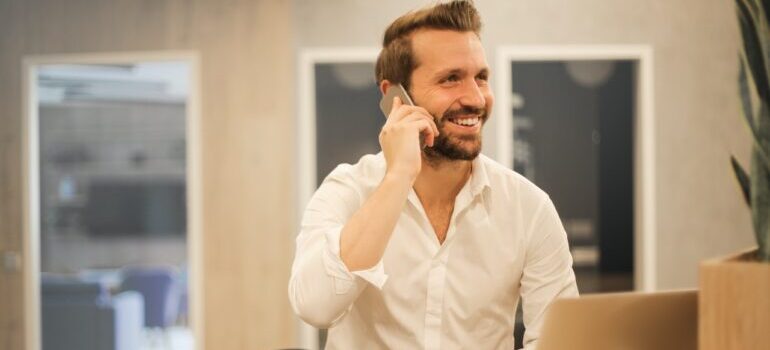 Of course, we cannot not mention moving skills. Great movers should move with utmost ease and precision. And if you hire truly remarkable movers, you'll feel as if your San Antonio move simply flew by. With true experts, moving is quick, effective, and efficacious. But, that's not all. The services great movers offer are also usually tailored to customers' needs. We've already mentioned that experts listen more than they talk. And by doing that, they manage to gather a lot of useful information which then helps them tailor their services exactly to the wants and needs of their clients. Great movers, however, are not just those who can do great things for you. Great movers possess a very much needed set of traits that make moving so much more pleasant. Top moving companies hire people who aside from skills or willingness to learn possess a great amount of commitment to improving, as well as love for the craft. But what's perhaps even more important is that the employees of top-level moving companies possess great people skills which make customers feel good. Great companies invest in their employees and it shows. And if you hope to have a relaxing and pleasant moving experience, you should look for a company that possesses most, if not all, of these traits.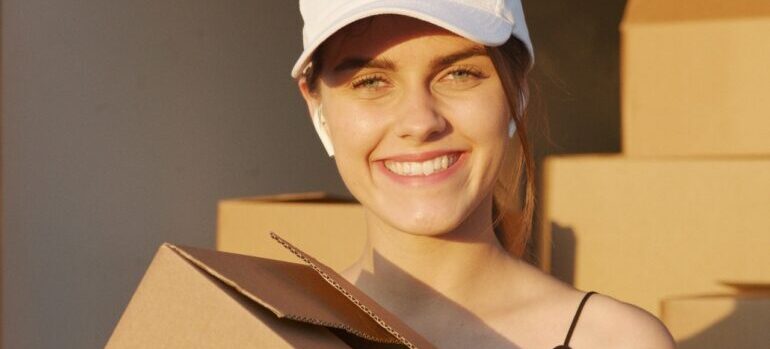 Bad movers will have almost none of the traits San Antonio's top movers do
Being able to spot movers you should avoid right away is crucial for having a smooth move. We can't even begin to explain how messy a move can get if you hire bad movers. You should know, though, that there isn't just one "type" of bad movers. Bad movers can be anywhere on the spectrum from messing-up-here-and-there, all the way to holding-your-belongings-hostage-until-you-pay really. That's why it's important to be vigilant and on a constant lookout for red flags. But same as with recognizing good movers, it can be tough to spot signs unless you truly know what they are. Because of that, just like we told you what the clear signs of the best San Antonio movers are, we'll share with you our knowledge on what constitutes bad movers you should avoid at all costs.
Beware of the red flags
Know that in bad movers, the red flags are plenty. And, they're fairly easy to spot usually. That is, if they're obvious or you know what to look out for. But with a bit of our help, by the end of this read, you'll know exactly how to approach scanning movers and their behavior for red flags. To start, the first thing you should look into are top movers in San Antonio reviews. If there's an overwhelming amount of bad reviews that probably means that you're dealing with bad movers. Also, if most of the positive reviews seem fake, it's highly likely that the movers you're checking out are unethical and dishonest and are buying reviews or even writing them themselves. If movers are okay with lying online, they'll likely be okay with lying to you too without thinking twice about it. So it's best to stay clear of movers like that. The way bad movers operate their business is usually rather chaotic. If the employees are disagreeing with one another and everything just seems to be erratic and in disarray, you might want to move on to the next movers in line. Who's to say that they won't handle your move just as badly. If there's a lack of information and a continually present vail of utter confusion, run!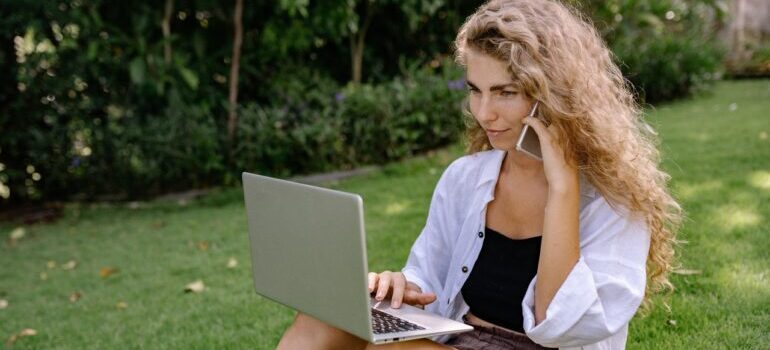 Then, we move on from bad to worse – Scam movers. Scam or fraudulent movers will pull things like making you sign a contract without making an estimation, last-minute price increases, blackmail, asking for payment in advance, and similar. All these are more often than not huge red flags and you should heed their presence when they pop up. But that's not the only way to recognize scam movers. Unlike best San Antonio movers, these movers likely won't be registered, will likely lack some or all of certifications and licenses, won't have an actual physical address, and their website will be seriously lacking in information. If you notice any of these, it would be best to move on.
Verified Movers have got you covered!
If anyone understands how stressful and demanding moving can be it's us, at Verified Movers. Due to being in the business for quite some time now, we've witnessed many a person move. We've also talked to countless clients who approached us with their moving needs and desires. Many of them even opened up to us about their moving-related fears and doubts, as well. Because of that, we believe we understand our clients and we trust them to show us what is it that they want. That gives us an upper hand in selecting movers to recommend. We are guided by your reviews and your voices. However, we also make sure the options we highlight for you are tried and tested options that seem to be universally loved and have evidence to back that up.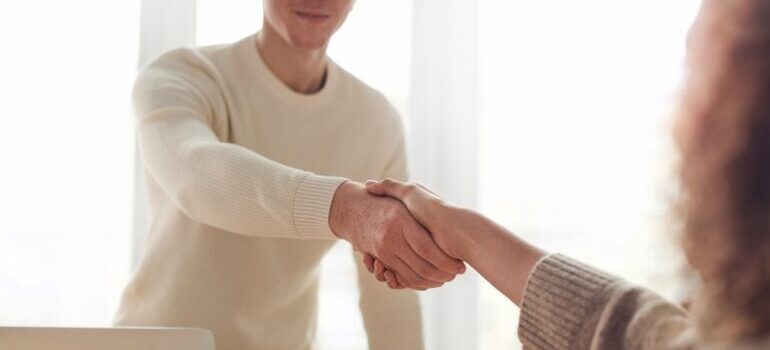 Are you stressed, overwhelmed, and finding it hard to distinguish what's important and what's not when it comes to moving and choosing suitable movers? Your wishes, naturally, play a significant role in choosing movers. However, even if you know exactly what you want, finding movers can be challenging. Just fishing for movers by yourself can be rather laborious and time-consuming, not to mention having to sift through all of them to check which ones offer what you need. That's where a company like Verified Movers could be helpful to you. With our large repository of movers all over the country, you're one query away from a list of suitable movers. That means no hours upon hours spent on online research or spending hours on the phone talking to movers that turn out not to be a good match. Save yourself time and effort by letting us help you in your quest to find movers for your approaching San Antonio move.
Moving is a very personal endeavor that signifies a very important life change in a person's life. When moving, you might be faced with a lot of hardships and fears. However, moving can also be a beautiful and enjoyable experience that leads to a new beginning. In such an endeavor, you should always have an ally by your side that will help you achieve your moving goals. At Verified movers, we do our best to bring you a wide selection of movers so that you can find the movers that fit your personal preferences with ease. And today we're bringing you San Antonio's finest with whom moving is nothing more but a simple step in the direction of a brighter future.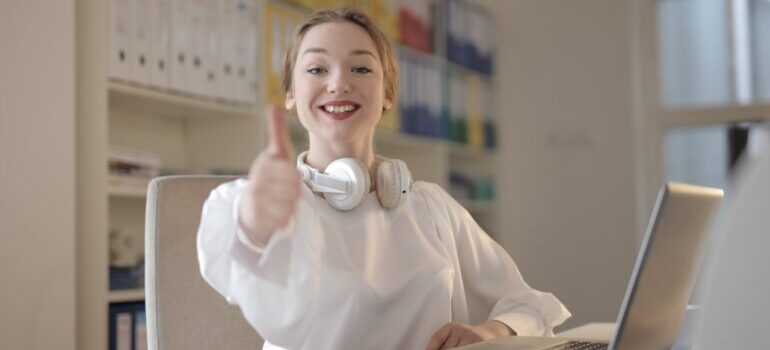 San Antonio and Texas: A brief overview and who they are for
Texas is a state that's known for many of its marvels as well as its unique southern charm with a dash of countryside innocence. It's been attracting more and more people from all over the country, and the world even. Migration trends show that people have been showing more and more favoritism towards Texas compared to most other states. Sure, there are some states that stand neck in neck with Texas, but Texas has definitely become one of the most sought-after states in the USA over the last 10 or so years. But before we jump into a discussion about moving itself, maybe we should have a little expo about why Texas has been so popular lately. That way you might understand why you're making the right choice by relocating to San Antonio in Texas.
Anyone could find a home in Texas
This is true both literally and metaphorically. First of all, homes are rather cheap in Texas compared to most other US states. House and apartment prices in Texas are nearly 10% cheaper than the national average. And that's in Dallas which is one of the most expensive cities in Texas. Imagine how affordable houses are in other parts of the state then. But, it's not only easy to buy a home in Texas but build one too. And when we say "build a home", we don't literally mean get materials and labor for days to erect a building. What we actually mean is to create a comforting surrounding with a circle of close people that make plain four walls and a piece of land feel like home. In Texas, anyone can belong.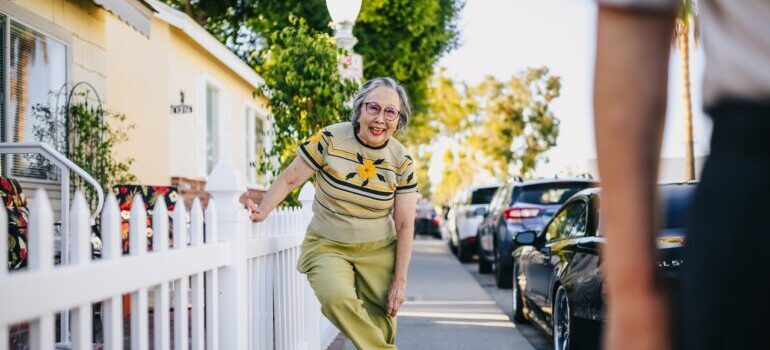 Next, we have to mention all the jobs that are free for the taking. With an influx of newcomers and a growing city, naturally comes a boom in the job market. With thousands of new businesses popping up each year, more and more people are finding it super easy to find jobs. And let's not forget the fact that there's no personal income tax! That means more money and a higher living standard for all Texans. And if that wasn't enough, let's not forget to mention all the higher education institutions, landmarks, and rich culture Texas prides itself on. Texas is, after all, one of the most-referenced US states in pop culture, as well as one of the most widely known states all over the world. And that's mostly because Texas is a state with a strong identity. Texas and its inhabitants know what and who they are and they are proud of that. Due to all that, Texas is one of the few states people truly feel they belong to with all their hearts.
Is Texas really that affordable compared to other US states?
We've already mentioned that Texas is on the more affordable side as far as the US states go. Many people relocate to Texas because it is seemingly so affordable while still providing its residents with high quality of life. What's more, the quality of life may even improve for many after relocating to Texas since they'll have more money to spend on things that are not the very basics needed for survival. In reality, most states are trading blows when it comes to costs. Aside from a few states that are infamous for being ridiculously expensive, like New York and California, most other states are rather similar in terms of affordability. But a few states have the reputation of being quite a bit more affordable than the rest, and Texas is definitely among them. But is Texas in reality that much more affordable than others states in the country? Let's see what the numbers say: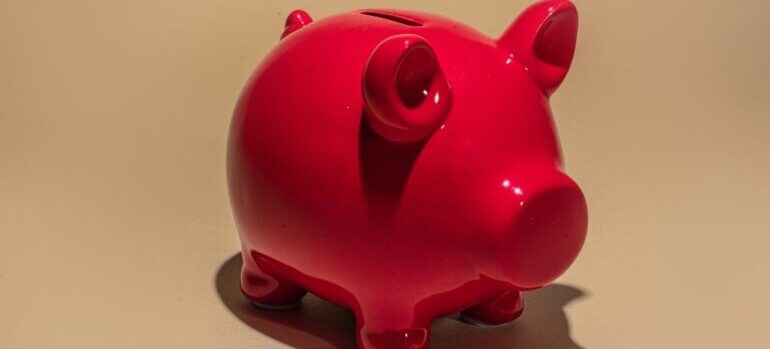 Living in Texas is overall considered to be 6.1% cheaper compared to the average
Buying groceries is nearly 7% cheaper compared to the national average
Expect to spend up to 5% less on healthcare than those living in other states
Housing can be even up to 15.7% more expensive compared to the national average
Utilities are only about 1% cheaper in Texas than in other states around the country
Aside from the housing price difference, which is pretty significant even at a first glance, costs don't appear to be that much lower compared to the national average. However, keep in mind that these reductions can quickly add up. On top of the 15% less money, you'll have to pay for your home, these small percentages put together could make a significant difference.
San Antonio – The scenic dream you never knew you needed until now
San Antonio is the perfect fusion of a modern Western metropolis and a charming, Southern European city from a few hundred years ago. With an obvious Spanish influence, San Antonio and its picturesque streets will make you feel as if you're taking a relaxing stroll through Park Güell or having a cup of coffee next to Sagrada Família. That said, beauty is not the only asset of San Antonio. This magnificent city offers all of the benefits Texas itself offers. Want an affordable home? Or perhaps a great job with a group of warm and welcoming colleagues? You won't have to leave San Antonio to get exactly that. All this makes San Antonio a great home for a wide variety of people. Whether you're hoping to retire to an adorable little house with your partner of over 40 years, or you're planning to get a degree while working on starting your own business, San Antonio could be a great option.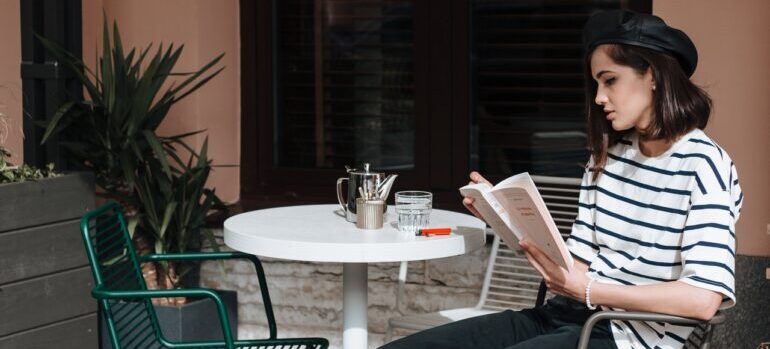 Let's break down the 2021 San Antonio housing Market
With never-ending migrations to Texas which were just amplified by the pandemic, housing prices have been slowly increasing all over Texas, including San Antonio. Of course, home prices are still nowhere near the prices of major cities in most other states. But, the trend is apparent and thus should be addressed. In 2021 an average price of a home has jumped to 408,800 U.S. dollars, on the national level, compared to 389,400 U.S. dollars in 2020. However, buying a home in San Antonio is more than 100.000 U.S. dollars cheaper than the national average since you can expect to pay about $305,400 U.S. dollars for a home in San Antonio. So even though home prices have increased by about 18% in 2021, they're still significantly more affordable compared to the rest of the country.
The only problem you could run into, however, is that there is a shortage of homes in the San Antonio area. A great number of people have moved to the San Antonio-Austin area in 2021, as clearly shown down below, which puts Austin and San Antonio houses and apartments in high demand. But worry not, there are still numerous houses for sale in San Antonio TX, you'll just have to look a bit harder to find a suitable home for you and your family. However, for such a low price, investing a bit more time in finding what you like isn't a bad deal at all.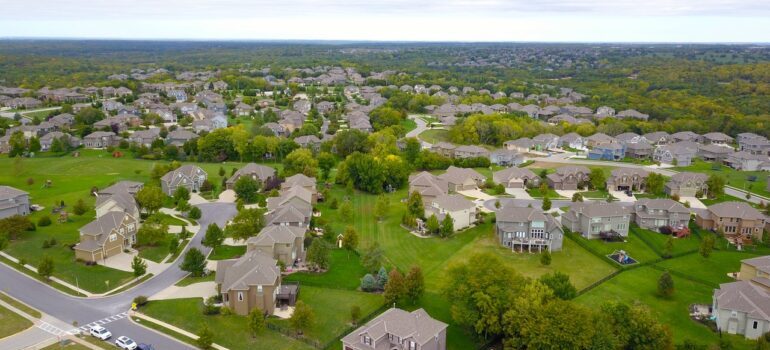 What can we expect from the real estate market in San Antonio in 2023?
Well, due to the popularity of San Antonio, the rise in prices was quite frankly inevitable. This is exactly what 2022 has brought. We mentioned that the median home price in Alamo City in 2020 was barely over $300,000. But, steady and significant growth took place so the prices jumped by almost 20%. In September 2022, the median home price in San Antonio reached $350,000. Nevertheless, we have to say that this is still reasonable considering that the median home price in the United State is virtually the same.
Real estate prices are skyrocketing all over the nation, and considering everything that San Antonio offers, this can even be considered affordable. Now, when it comes to 2023, various researchers are suggesting different numbers, but they all agree on one thing – home prices in San Antonio will continue to rise. Most likely, it will be a 10% jump from September 2022 and September 2023. So, if you were thinking of moving to San Antonio and becoming a homeowner, you might as well do it now, since the prices are unlikely to become lower any time soon.
The inside scoop on Texas moving
Nearly 31 million people move in the US each year. That's about 10% of the entire population of the country. And let's not forget immigrants from all over the world that migrate to the US yearly. Due to all that, things are constantly changing and evolving in our country. That means that population densities between the states also change from year to year. Of course, these changes can be very subtle or more severe, depending on numerous external factors that are shaping the situation in the USA at that time. Since Texas, and San Antonio in particular, is the main topic of this article, we should probably mention that Texas has had a massive influx of newcomers from all over the country over the last decade. Migrations to Texas have been nothing short of astounding over the last couple of years. But before we continue exploring migrations to and from Texas, maybe we should first discuss the current world situation that got people all around the globe moving pretty much all at once.
Covid-induced migrations in 2021
Unfortunately, personal desires and new opportunities are not the only reasons for relocation. There are many sad reasons why people move. Natural disasters being among the most common ones. The outbreak of the Sars-Cov-2 virus has since its discovery left the whole world in shambles. Reaching the magnitude of a pandemic within the first few months of its first appearance, Coronavirus left millions scared and broke. Sadly, the United States was one of the countries that got hit the hardest near the beginning of the pandemic. Because of that, many people had to leave their homes and find more affordable options for living. Some people moved back to their home states and cities to live with their families while some set out to find new options they could afford. That led many to more affordable states like Texas that offer comfortable living for far less money.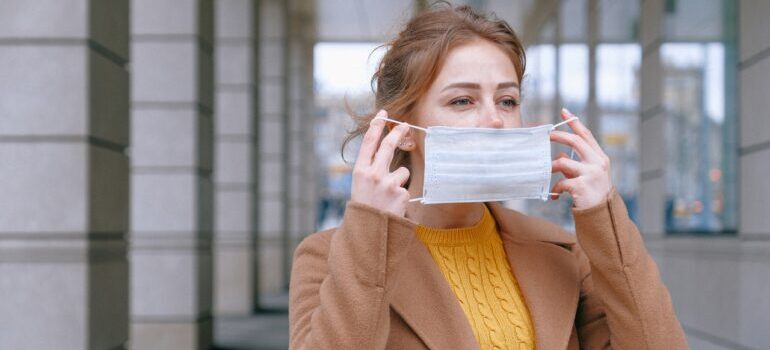 Covid hit most major cities pretty hard. Because of that, many people moved to smaller cities and towns that were safer at that time. As a result of that, cities like New York and Los Angeles were pretty much abandoned in favor of cities that were more promising in terms of safety. Of course, with such a serious threat plaguing humanity, it's understandable why most people were solely focused on survival. And since the beginning of 2020, survival meant escaping overly expensive states and jam-packed cities and migrating to people-friendly states, like Texas, that offer at least some sort of salvation from the seemingly never-ending terror of a life-threatening pandemic.
But we can't talk about financial issues and not mention jobs and earnings. Coronavirus forced a good chunk of businesses to move their operations online or even close down completely. That had a serious impact on the US economy which then left many without the means to feed themselves and their families. Texas being a state rich in farmland, that depends heavily on its farming population, wasn't hit as hard as many other states that fund themselves and their residents primarily through tourism, factory production, or customer service. Of course, not to say that Texas doesn't have many factories or isn't a great tourist destination. But truth be told, it just isn't as dependant on those things as some other states, like Florida for example. And that was another reason for many people moving to Texas in 2020 and 2021 as a result of the Covid-19 pandemic. People were in need of jobs and Texas was one of the very few places in the county that could offer that to them. Because of that, many people left other states in search of jobs and security and thus they migrated to Texas that seemed like a better option.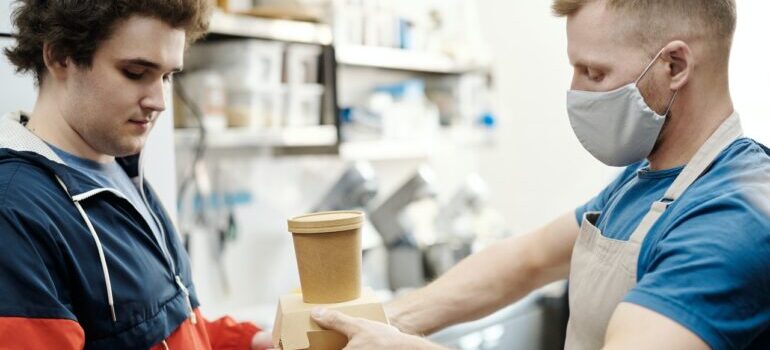 Who has been moving and why?
To understand natural migrations to and from Texas, we first have to understand the profiles of typical movers. Most people in the United States who decide to move are somewhere between the ages of 18 and 34 and are either childless or have up to two kids. Of course, people of all ages, backgrounds, and marital statuses move, but most people who choose to move, belong to the above-mentioned group. Which sort of makes sense when you think about it. A person of that age is likely to be moving for education purposes, for a job, or even to start a family someplace else. Younger people are usually teeming with energy and are always on the lookout for new and exciting options regardless of where they'll take them. Plus, they are less likely to have something tying them down to one place.
Older people also move. Of course, not as much as very young people, but they still do. However, that's usually for different reasons. They're usually after a beautiful home they could grow old in. That said, places like Texas offer a bit of something for everyone. Larger Texan cities like Houston and Dallas are jam-packed with action and opportunities for young people who are looking to grow their careers, meet new people, and on top of all that enjoy themselves. But Texas also has a lot of small, serene towns that are perfect for anyone who prefers a peaceful life while being able to enjoy a welcoming, neighborly community. A city like San Antonio, with all its beauty, can be a perfect home for people of all generations and needs. That diversity in choices and possibilities is exactly why many people of all ages leave other states for Texas.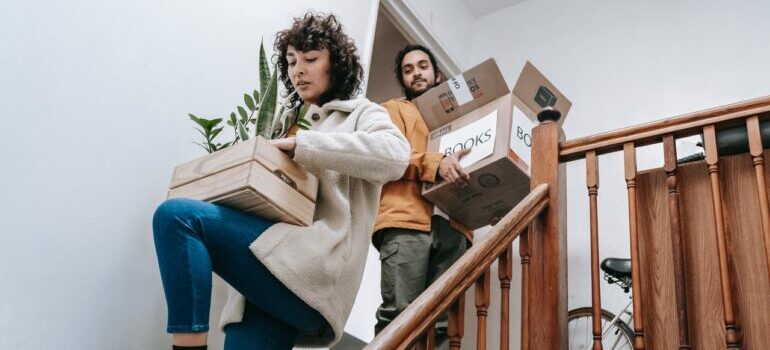 Texas has been attracting more and more people each year for nearly a decade
The population of Texas has grown by over 4.2 million over the last 11 years to be exact. That's a growth of 16.4% which puts Texas only behind Utah that has seen a growth of 17.4% over the last decade. In the beginning, the growth of the Texan population was nothing out of the ordinary. Many people move yearly and the growth in population Texas was seeing was nothing too extraordinary. At least not enough to warrant any special attention. However, everything changed in the last couple of years. Since around 2013, around 500 million have been moving to Texas yearly from all over the country. And that trend has continued for more than just the above-mentioned reasons. Sure, the Coronavirus outbreak has had people moving to Texas for the reasons we've already discussed. But there are many more reasons that are pushing people to move to Texas. It might also be important to mention that the estimated population of Texas by the year 2040 is a whopping 40.02 million people! Of course, that's just an estimation. We can't really say what the reality is going to be like. But at the rate things are unfolding right now, we dare say that it might actually be possible.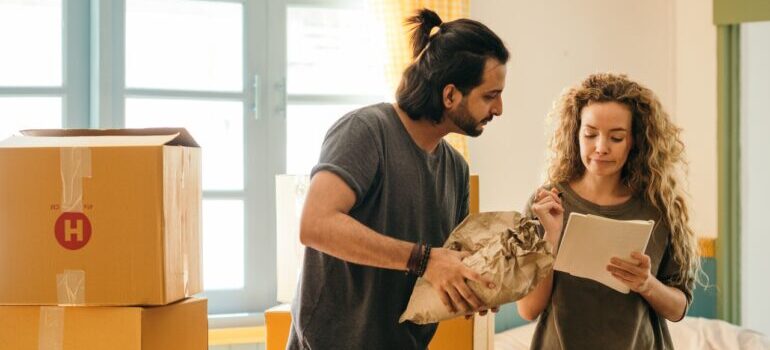 Many Texan cities have seen significant growth recently. Naturally, you'd expect major cities to be the fastest-growing ones. After all, that's where most jobs are and where most things are happening. And to an extent, that's true. Cities like Houston, San Antonio, Dallas, Austin, and Forth Worth have all been growing. However, many smaller cities have nearly been doubling in population. There was research conducted in 2018 that highlighted the fastest growing cities in the whole country. Of the top 25 fastest-growing cities in 2018, 11 were Texan cities with the number one city being Conroe with a growth of 37.1% which is absolutely incredible. Other cities on the list are:
Frisco with a growth of 32.8%
McKinney with a growth of 25.7%
Pearland with a growth of 24.6%
New Braunfels with a growth of 21.8%
Midland with a growth of 18.1%
League City with a growth of 17.5%
Round Rock with a growth of 16.5%
Austin with a growth of 16%
Odessa with a growth of 16%
Denton with a growth of 15.6%
This just goes to show that even smaller cities like New Braunfels, which at the time of measuring counted only about 70 thousand people, have their own appeal to a certain population of people. And it's also important to keep in mind that these numbers are from 2018 which just means that these cities likely count even more people nowadays. Unfortunately, we don't have the numbers to show that, but if other statistics are anything to go by it's likely safe to assume that these cities have kept their growth rates. Texas and its cities are growing and there's no denying that!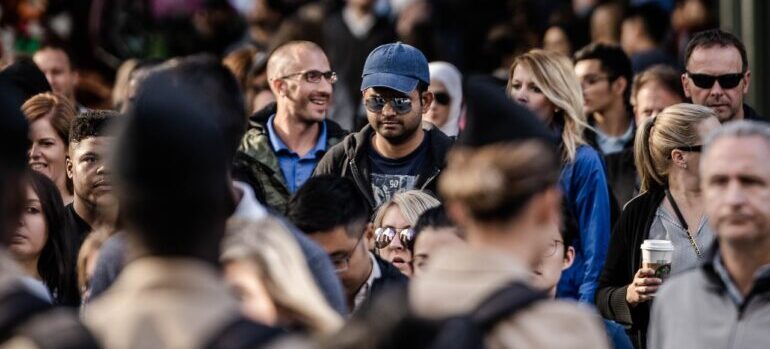 That said, even though there are countless reasons why somebody would choose to relocate to Texas, many people still find reasons to leave it. Nearly 2.3 million people left Texas between 2015 and 2019. However, even with some people leaving, Texas has been seeing a significant population growth that doesn't seem to slow down. But whatever the reason may be for the continuous influx of people, there are no evident signs that migrations to Texas are going to slow down any time soon. Which is no surprise with how much Texas has to offer to a wide range of people right now. Luckily, being the largest state on the continent, Texas has more than enough space to accommodate all of the people moving yearly.
Is San Antonio as popular as some other parts of Texas?
While San Antonio has grown since 2010, that growth hasn't been as impressive as that of cities like Austin whose population grew by nearly a third. From 2018 to 2019 alone, the population of Austin grew by about 2.8% which puts it at nearly 2.3 million inhabitants. And while San Antonio's growth hasn't been as prominent, it's definitely nothing to scoff at. San Antonio's top movers have definitely had their work cut out for them with how many people have moved to San Antonio since 2010. From 2010 until 2020, the population of San Antonio grew by about 19%! San Antonio's population surpassed 2.5 million. That means that over a period of 10 years, the San Antonio region added about 408 thousand residents, which is about 1/5 of its previous population. These were the numbers for the previous decade. So, let's see what's happening nowadays.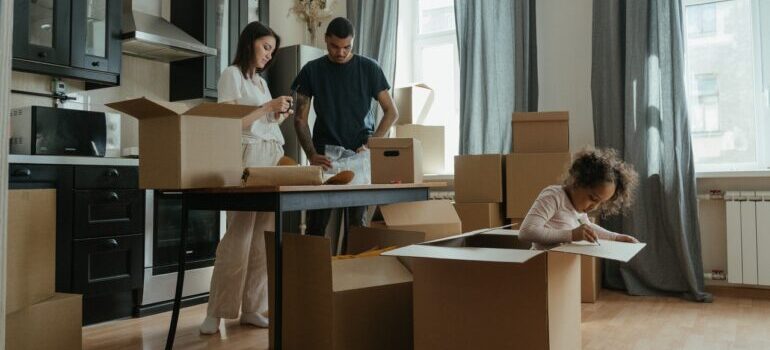 San Antonio continued its growth in 2021 and is on course for another great year in 2022
Well, after discussing the ongoing growth of Texas as a whole, it's time to look into San Antonio's number separately. Truth be told, they pretty much reflect the great numbers that the Lone Star State is showing. Along with the Dallas-Fort Worth metro area, San Antonio is one of the most desirable destinations for movers in Texas. And here, we mean both Texans and people from other states. Alamo City attracts thousands of people every year, but it made the most significant jump in the first year of COVID-19. Even in 2020, despite lockdowns being in full force, San Antonio recorded a net inflow of a few thousand residents. But, in 2021, the first full calendar year of the pandemic, things really started to get going.
San Antonio was one of the fastest-growing metro areas in the country over the course of 2021. Very affordable living costs, along with housing prices still well within reach of an average American, San Antonio welcomed well over 20.000 people last year. Once we deduct the number of outbound moves from the equation, we'll see that San Antonio's population grew by 13,000 people in 2021. That's a growth of 0.9%. And this is just about the city of San Antonio. If we look at the whole metro area, the numbers are even more impressive. The San Antonio metro area had a net inflow of 53,000 people, a growth of 2.3%.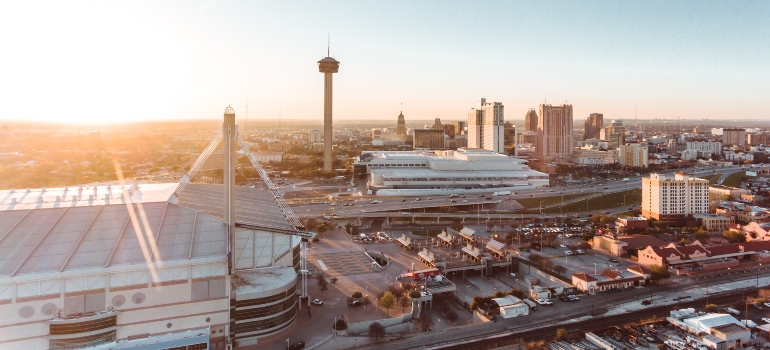 In 2022, things seemingly got even better. First of all, we need to mention that 2022 is not over yet, which is why there is no data showing us exactly how San Antonio ranks over the whole year period. However, some indicators from the first half of 2022 told us more than enough to conclude that San Antonio continues to be appealing in the eyes of movers from all over the United States. During the second quarter of 2022, San Antonio recorded a 22% higher net inflow than during the second quarter of 2021. In the months of April, May, and June in 2021, Alamo City had a net inflow number of 4,300, while in the same period of 2022, it reached 5,300. So, it's quite obvious that San Antonio will enter 2023 with another exceptionally positive year moving-wise up its sleeves, and its growth will continue in the future.
Who is moving to the "Alamo City"?
When over 20,000 people decide to move to a certain city in just one year, it's only natural to wonder where are they coming from. We already spoke about Texas and how it's one of the most moved-in states in the country. Well, since San Antonio is one of the state's most popular destinations, it's obvious that it welcomes thousands of people from other states. Nevertheless, Texans are still in the majority when it comes to San Antonio's newcomers. So, first, let's see which cities in the Lone Star State sent the most people to San Antonio in 2021.
Houston
Austin
Dallas
Fort Worth
Laredo
Kileen
Arlington
El Paso
McAllen
Corpus Christi
Houston and Austin are easily the main reason for such great inflow numbers that San Antonio is showing. Alamo City welcomed over 2,000 people from both these cities in 2021. Now, let's take a look at which out-of-staters are moving to San Antonio the most.
Los Angeles, CA
Chicago, IL
Washington, DC
Phoenix, AZ
San Diego, CA
Seattle, WA
Virginia Beach, VA
Colorado Springs, CO
Honolulu, HI
Denver, CO
Considering the exodus that's taking place in the City of Angeles, it's obvious why moving from Los Angeles to San Antonio is such a common route. So many Angelenos are flocking to Texas, and last year, slightly less than 1,000 of them choose San Antonio. Considering how affordable Alamo City is compared to LA, it's fair to assume that this will continue over the next few years as well.
Choose your San Antonio top movers and begin your moving journey as early as today!
By now it should be obvious to you that whether you're moving to or from Texas, it's better for you to do it with expert movers by your side. If San Antonio is your target destination, then one of the top movers in San Antonio is certainly the right choice for your upcoming relocation. Of course, they will be there for your even if your path leads out of San Antonio and not to it. Where you're moving to is totally up to you, but it's up to us to help you get there feeling safe and secure. And there's no better way to do that than by having tried and tested experts by your side throughout the whole experience. Remember, moving doesn't have to be a terrifying nightmare, but a delightful adventure. However, it's up to you to take the necessary steps that will take you in the right direction. Good luck!