Being overcharged, losing precious time, and having stolen or damaged items are among the top three problems and concerns people have about relocation. While moving might be a process that is stressful and time-consuming, it's nevertheless something that can't be avoided. Luckily, there are a few things you can do in order to make the moving process easier on yourself – starting with hiring the right moving team. There's no doubt that you are likely to have a much smoother move with the top movers in Las Vegas by your side. With their assistance throughout the most difficult stages of your relocation, you are going to be able to relax and deal with the more pleasurable aspects of your move.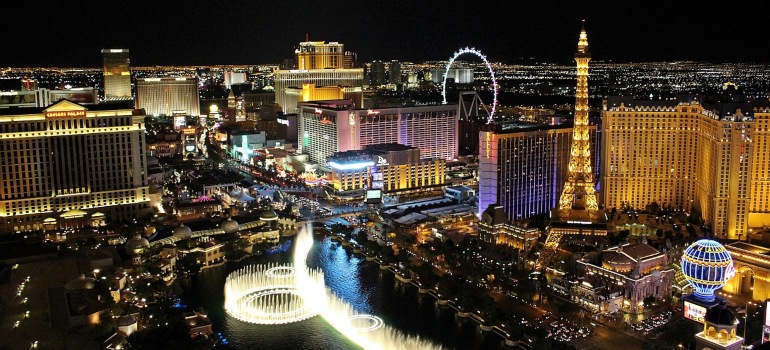 Have a look at the top ten movers in Las Vegas based on customer reviews
Las Vegas is a big city and, as such, it offers options and opportunities. Thus, you will have more than a handful of moving companies to choose from. However, too many choices can sometimes be a bad thing, as they can make it difficult to make that final decision. Likewise, bear in mind that not all moving companies in Las Vegas will be licensed, insured, and bonded, which means that they will provide you with more harm than wellbeing. At Verified Movers, we believe that your Las Vegas moving company should be your greatest asset – not a liability. Thus, we have taken it upon ourselves to review the available customer testimonials and tailor a list of the top ten moving companies. The following moving professionals have every chance of providing you with a stress-free moving experience:
To have a smooth and simple relocation process Move 4 Less Las Vegas is the right choice for you. They are a locally owned moving company that has been serving its clients for more than 15 years. Because of their hard work and dedication, they became one of the most recommended companies in the area. With an over 97% referral rate, the proof of their excellence can be found in Move 4 Less Las Vegas Reviews. Their crew is dedicated to satisfaction of their clients and people do recognize that. If you want to experience how easy relocation can be do not hesitate to contact them.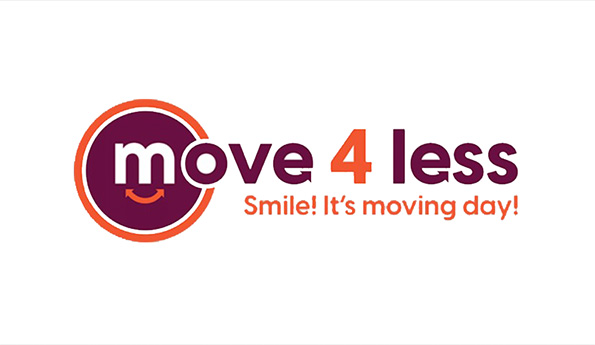 Move 4 Less Las Vegas provides local and long-distance moving services. Their trucks and vans are suitable for long-distance transportation of your belongings. Whether you need to move your household items or office inventory their crew will be able to do it. Because of their good training and ability to anticipate their customer needs, they are one of the most reliable residential and commercial moving companies in the area. With 4 Less Las Vegas, you will not have to worry about the packing, loading, unloading, or transfer of your belongings. They are able to protect and relocate any item that you might possess.
The crew of Move 4 Less Las Vegas will be able to relocate your piano, pool tables, fragile artwork and antiques, or heavy and bulky furniture. And they have storage units in different sizes that are temperature controlled for your sensitive items. They know that relocation can be expensive which is why they launched the Move Our Community program that allows Las Vegas families in need to relocate free of charge. There is no doubt that their kindness, dedication, and hard work made them one of the most trusted movers in the area.
If you are looking for a moving company that will provide you with a serene and stress-free moving day All My Sons Las Vegas is the right company for you. With over a quarter of a century of experience, All My Sons is one of the most reliable, experienced, and trusted moving companies in the area. Their team consists of movers that are friendly, professional, and hard-working. And because of all the skills that they possess there is no doubt that they are the right crew for a successful relocation.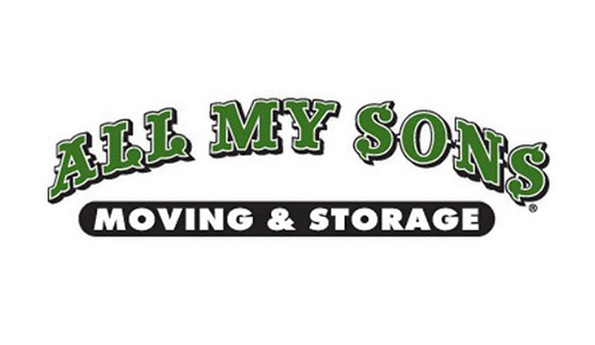 With them, there is no reason to worry about any type of relocation. They have the resources to relocate your family and your household items without a problem. On the other hand, they are capable of relocating your office with ease as well. They are one of the most experienced commercial and corporate movers in the area. And All My Sons Las Vegas reviews clearly show why people keep coming back to them. With the years of experience and number of moves that they have in their portfolio All My Sons became the number one local moving company recognized by its community.
Not only will they transport your belongings but they will also make sure they are properly protected. Their professional packers have the right knowledge and the right packing materials to pack even the most delicate items. Regardless of the size and the fragility of the items rest assured that your belongings will be wrapped properly and ready for shipment. At All My Sons you will be able to secure your belongings in their storage. Their storage units are clean, constantly monitored, and differ in size. Because of the full moving services that they provide and their willingness to assist regardless of how challenging relocation is, All My Sons Las Vegas is one of the most reputable companies in the area.
Two Men and a Truck Las Vegas is a full-service moving company that dedicates itself to one goal alone – being there for all of its customers' needs! The company opened its doors over 30 years ago, with an objective to help people relocate with ease. What started from the ambition of two young men who wanted to develop a great business is now one of the highest-rated Las Vegas moving companies.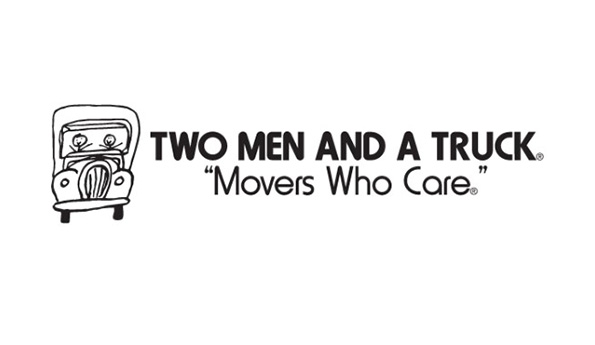 The main driving force behind Two Men and a Truck is their approach to recruitment. The company only hires reliable and ambitious workers. These individuals will never hesitate to provide you with a helping hand! They respect your time, your patience, and will be there to accomplish any required task.
The two high school boys who started the company knew nothing but hard work and modesty. Armed with only their values and a single truck, they have made a name for themselves by always giving it their all in every relocation they did. Fast forward a few decades and you can see that the same values and hardworking traditions are still present within Two Men and a Truck Las Vegas. While the company now operates in over 44 countries, they have retained all the core values from the time when there were only two men and a truck. Furthermore, Two Men and a Truck operates in over 44 countries! They even do business in Canada, the UK, and Ireland.
The most impressive fact about these movers is the fact that they never fail to meet their customers' expectations. In fact, they work diligently to exceed those expectations. Two Men and a Truck reviews praise the company's willingness to go "above and beyond" for their customers.
Bellhop Las Vegas is something similar to Uber but in the moving industry. They offer moving services by background-checked, friendly, Las Vegas movers, with straightforward pricing and adjustable scheduling. With over 200 thousand completed relocations, 20 thousand customer reviews, and a 4.8 average rating, it may be in your best interest to consider Bellhop for your upcoming relocation. The company claims to have a "servant's heart", "innovator's mind", and a "winning drive". They view themselves as partners and guides to their clients during a difficult period of change. Every service, process, and team member is there to create a more simple, reliable, and enjoyable moving experience.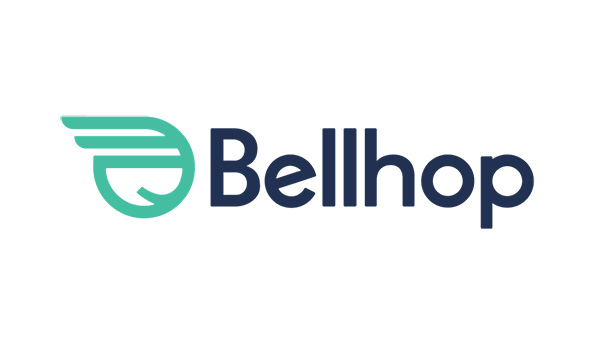 With Bellhop, you can choose between local moving services, intercity moving services, or hourly labor services. You will always be matched with the most qualified moving team, regardless of location or situation. Bellhop Las Vegas offers hardworking, friendly, movers, a truck with a professional driver, as well as dollies, blankets, and straps. For intercity relocations, you will also have access to a concierge. By working with a professional planner, you will get a customized moving plan, ensuring maximum convenience and affordability. The main advantage of working with Bellhop is that you get local movers, eliminating any travel costs. You also get dedicated and sealed trucks.
Another option at your disposal is Bellhop's hourly labor service. Whether you need to load/unload a POD, move furniture within your home, or any other moving task, you can count on these services to provide you with the best value for money. And, of course, you can count on last-minute availability, hardworking movers, as well a simple and straightforward pricing model. Lastly, take a look at Bellhop Las Vegas reviews if you are "on the fence". If you are looking to conduct an affordable, smooth, and reliable Las Vegas relocation, Bellhop might just be the best choice.
Triple 7 Movers Las Vegas is one of the most versatile moving companies in Nevada. They are a team of highly skilled and fully equipped professionals whose goal is to provide everyone with a quality relocation service regardless of the situation or circumstances. So if you are an individual moving your home or a business trying to expand to a new market, this moving company is ready to assist you no matter whether you are moving locally, long-distance, or across the country. They handle all types of items regardless of their size and weight and will be able to ensure a safe and smooth relocation for anyone in need. Give them a call and check their rates at least. It is free and we are sure that you will like their offer.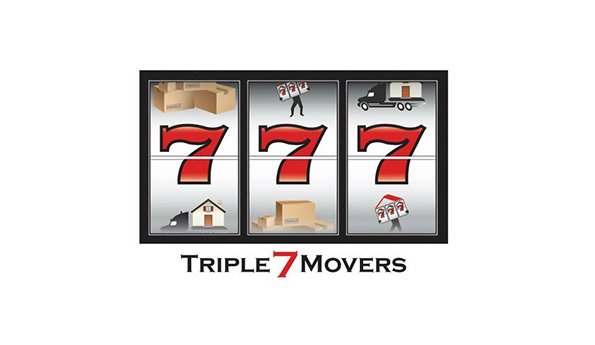 Reading Triple 7 Movers Las Vegas reviews online you will quickly realize that this is one of the most versatile moving companies in the area. They handle residential and commercial relocations and they conduct them regardless of the distance. Triple 7 Movers Las Vegas also performs emergency and senior relocations. And they can handle all types of items including appliances, furniture, hot tubs, even heavy safes. If you have some unusual items in your home that you are not sure anyone can handle properly give Triple 7 Movers Las Vegas a call. They are the ones that you need to go to in these types of situations, which says a lot about their capabilities and trustworthiness.
When it comes to versatility and reliability, there aren't many moving companies that can beat Triple 7 Movers Las Vegas. If you are looking for a way to turn your potentially difficult and stressful move into a smooth and enjoyable process, this is the company to call.
If you are looking for a way to turn your complex move into a smooth and rememberable process, Meathead Movers Las Vegas is at your disposal. This is one of the most versatile moving companies in Nevada, providing a wide range of moving and storage services including local and long-distance moving, senior moving, on-site moving, packing, and more. If you want to have an all-in-one solution for all your relocation needs, this is the moving company to call.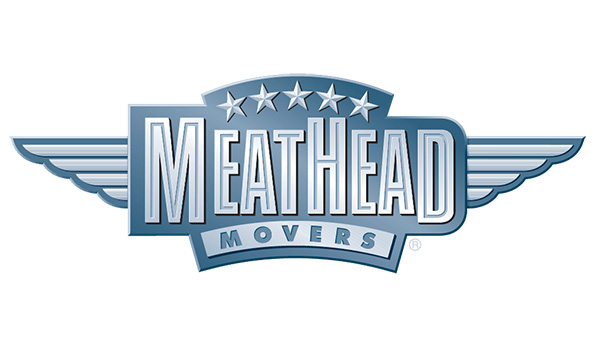 If you had an opportunity to check out Meathead Movers Las Vegas reviews on relevant websites, then you already know that this is one of the most trusted moving companies on the market. This innovative moving company has been serving the citizens of the US for nearly three decades now. And during that time they have earned the trust of a large number of customers that have been using their services ever since. To get their professional assistance for your next move, simply give them a call.
When it comes to versatility, flexibility, and capabilities there aren't many moving companies on the market that can compete with Meathead Movers Las Vegas. They are handling all types of residential and commercial relocations regardless of the distance. And they are handling senior and on-site moves as well as providing superior packing and storage services. Meathead Movers Las Vegas can do just about everything. So call them if you want to ensure a safe and stress-free move.
Reliability, versatility, flexibility, experience, dedication. Those are the terms that best describe Meathead Movers Las Vegas. If you are ready to become one of their satisfied customers, contact them today.
87 Movers Las Vegas is a local, family-owned and operated, moving business that started its operations in 2018. While they may be a somewhat new entrant to the moving industry, they have quickly risen to prominence due to the extreme quality of their services. Each member of their moving team is a professional through and through, courtesy of their comprehensive training regiment. 87 Movers put a great emphasis on training, in fact. They provide their staff with online training, in-person training, as well as on-the-job training. You can expect this company to provide you with top-notch services from the start of the relocation to its conclusion. Furthermore, 87 Movers ensure that every member of their moving team is clean-cut, honest, and hardworking.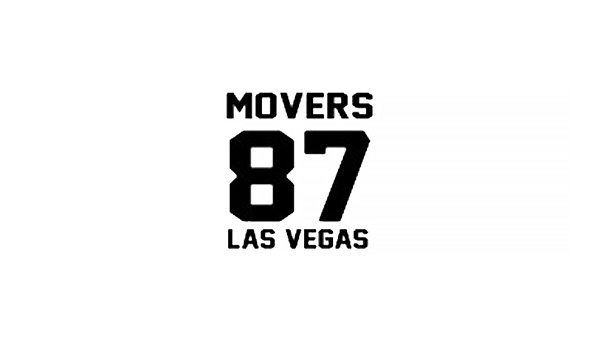 Even though 87 Movers Las Vegas are a somewhat new moving company, their services are already one of the highest-rated in Las Vegas. If you take a look at 87 Movers Las Vegas reviews, you will see that their customers have almost nothing but words of praise for the company. 87 Movers offer a comprehensive list of moving services, including:
Residential moving
Long distance moving
Packing services
Storage services
Commercial moving services
Specialty moving
Car shipping/Auto transport
Senior moving
Basically, regardless of what your relocation might require, you can trust 87 Movers Las Vegas to be able to handle it. They even do junk disposal, relocating single items, and will protect your floors with floor runners. Whether you need to relocate out of state or just around the block, these professionals will make it feel like a dream. If you are looking to make your upcoming Las Vegas relocation an enjoyable one, you might want to give 87 Movers a chance. Their services also come with an affordable price tag, which you can see if you apply for a free moving quote.
Umbrella Movers Las Vegas offer quality residential and commercial moving services to Las Vegas valley residents. Their prices are very reasonable and they can handle any relocation projects. The company also boasts considerable savings with out-of-state relocations, as evidenced in some of the Umbrella Movers Las Vegas reviews. Additionally, Umbrella Movers puts great emphasis on their courteous, professional, staff and the quality of their equipment. If you are looking to hire a mover that will meet your needs and then exceed them, consider giving Umbrella Movers Las Vegas a chance. They got you covered.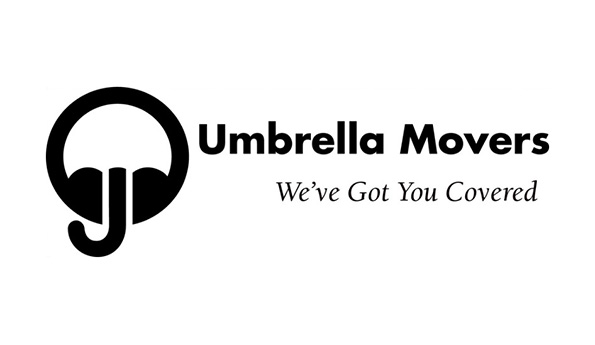 The company offers several options when it comes to its moving services. You can opt for full-service moving, loading/unloading only services, long distance packages, as well as detail cleaning.
Full-service moving – You can expect affordable rates and quality moving services. Regardless of whether you are utilizing the company's packing services or packing on your own, Umbrella Movers will load your belongings with diligence and protect them en route to your new home.
Loading/unloading only – If you need to simply load/unload your POD, truck, or a trailer, Umbrella Movers Las Vegas are there to help. Feel free to contact the company directly to get a free estimate.
Long distance relocations – With their unique long distance moving model, Umbrella Movers claim that you will be able to save money on your long distance move. Furthermore, you will enjoy the peace of mind that comes with knowing that your belongings are never our of control, custody, or care.
Move-in/Move out detail cleaning – By teaming up with Total Home Detail, Umbrella Movers Las Vegas provide their customers with the utmost professionalism when it comes to home cleaning. You can safely leave the cleaning work to the experts, regardless of whether you are a tenant, property manager, or homeowner.
If you are looking for quality Las Vegas moving option, make sure to get in touch with Umbrella Movers. They will cover all your relocation needs!
Before Family Movers Express Las Vegas arrived at the scene, getting a top-quality relocation service in Sin City was not an easy task. Luckily, for nearly two decades now, you have a great moving company at your disposal – a moving company that can handle all your local and long-distance relocation needs no matter whether you are family moving to a new apartment, a student moving to college, or a senior relocating to a retirement retreat.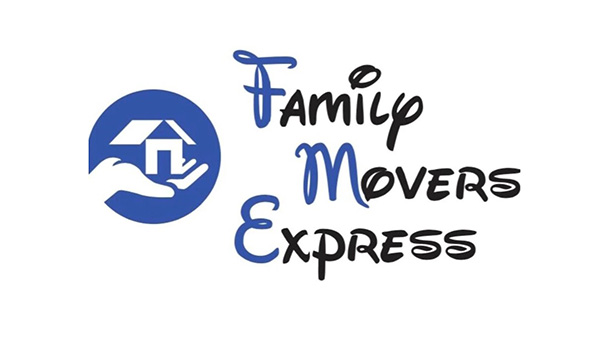 Gaining the trust of your customers is a long and painstaking job. Especially when it comes to moving business. However, in two decades they have been on the market, these movers have managed to build a large base of long-term customers. And by reading some of the Family Movers Express Las Vegas reviews online we can see that it is thanks to their dedication and care they invest in every relocation they perform. If you are looking for a reliable moving company in Las Vegas, you will make a mistake if you do not consider Family Movers Express Las Vegas as your moving service provider.
Family Movers Express Las Vegas handles all types of relocations regardless of the distance. No matter whether you are moving locally or long distance they have the skills, experience, will, and equipment necessary to provide you with the quality relocation service you are looking for. They deal with all types of items including bulky and heavy items like pianos. And if you need help with packing, Family Movers Express Las Vegas will help you. Moreover, they will help you unpack and settle into your new place as well.
There is no need to go through stressful and arduous relocations since you have Family Movers Express Las Vegas at your disposal. Just give them a call, get their moving quote, and let them move you to your destination in a safe and enjoyable style.
Five Star Moving Las Vegas realized that many people are organizing DIY relocations even though they are not nearly as competent as they should be in order to conduct such complex processes properly. Unfortunately, these days there are a lot of people that are practically forced to risk all their possessions as well as their health in order to avoid high moving costs that are inevitable when hiring regular moving companies that operate on the Nevada market. So they have decided to step in and help those people get to their destinations safely and without breaking their budget. If you are preparing a DIY move, give these movers a call. They will make your move so much easier and safer for just a small compensation in return.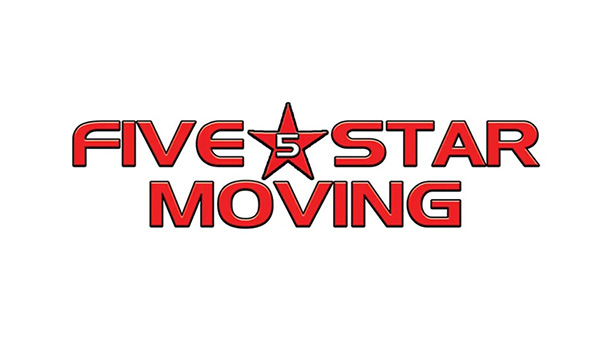 Organizing a DIY move is not easy. And driving a moving truck is just a small piece of the whole process – probably the easiest. However, if you do not have anyone that can help you lift, maneuver, and carry all those heavy items on and off the moving truck, you will run into some serious issues. Luckily, now you have reliable assistance at your disposal. Just take a look at Five Star Moving Las Vegas reviews online and you will see numerous happy customers that were in a similar situation as you – customers that were in serious trouble before they hired this helpful and affordable team of moving professionals. If you want to have proper moving assistance, but you are not ready to pay a high amount of money for their help, Five Star Moving Las Vegas is the solution.
If you are organizing a DIY move and you are not sure how to lift all those heavy items into your moving truck or how to get them out, Five Star Moving Las Vegas is at your disposal. Give them a call to check their rates and schedule their help for your next relocation.
Is moving assistance a pre-requisite for a successful moving endeavor?
Making the call to move is merely the first decision that you will have to make when embarking on this long process. As soon as you decide that a change in your location is in order, you are going to start asking yourself questions. Rest assured that the dilemma of whether or not to obtain a professional moving company in Las Vegas will be among the main ones.
People move in many different ways, and they come across many different moving endeavors. While having a struggle-free and successful DIY relocation isn't impossible, it's definitely not something we see every day. Having no one to rely on but yourself can be extremely hard – both physically and mentally. That's why having a professional moving team by your side always takes the edge off, as it provides you with some stability.
Of course, your moving team in Las Vegas is going to serve a much greater purpose than just giving you comfort. Your movers are going to be as involved in your residential or commercial relocation as you need them to be. They will be at your disposal for a variety of different tasks and assistance options, and their help will come in handy with some of the most complex moving tasks.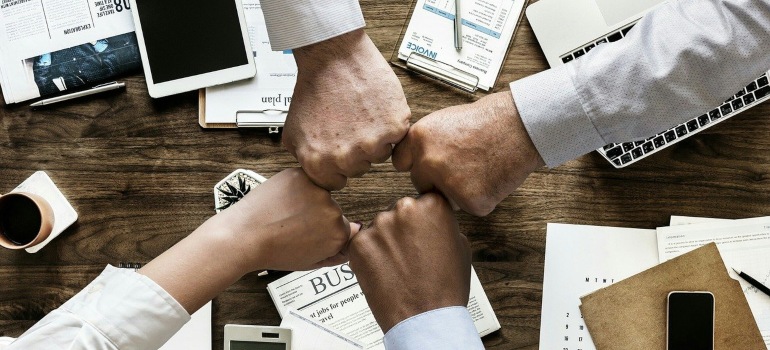 Bear in mind that the market has different moving companies to offer. While some provide their customers with a full-service move, others give moving labor services only. With so many options at your disposal, you don't have to make any compromises. You can choose the perfect moving provider for your needs, budget, and circumstances.
Basic moving tasks that are best handled with suitable help
Relocation is an event that is filled with tasks of different complexity levels. And while you will come across simple and complex moving tasks, you won't come across an unimportant task. Thus, you need to ensure that every stage of your relocation gets the attention that it deserves. Every relocation can be broken down into different phases. The phases that you will really need help for include:
Planning. Creating an optimal moving plan seems easy – until you realize how much thought goes into the process. There are a lot of details that one needs to address and prepare for. If you don't feel confident in your organizational skills, you can always leave the tasks in the hands of your long-distance movers in Nevada. A professional moving team will provide you with a unique plan of action.
Loading/unloading. Carrying heavy moving boxes and furniture pieces is going to require both strength and knowledge. When it comes to this task, a proper lifting technique is more important than strong muscles. The top moving companies in Las Vegas have the manpower and the skills that are necessary to safely load a moving truck. Thus, you don't have to worry about the chances of injuring yourself or damaging your items.
Driving. During some moving endeavors, the distance between point A and point B can be a significant one. Driving a moving truck that is full of your belongings is much more complicated than driving your car. If you are not sure that you can cross such a long distance in a massive vehicle, it would be best to leave the task to professionals. They will ensure that the truck, as well as your belongings, arrive at the agreed destination.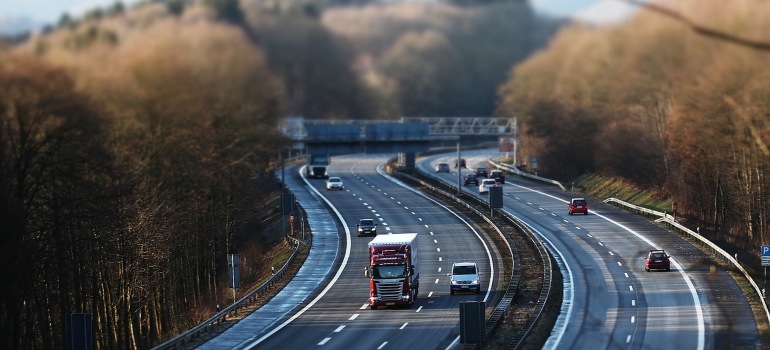 Never underestimate the power and the help of a good moving company. Usually, their help with different tasks is what makes all the difference during your move. It's this assistance that can either make or break the entire endeavor.
Additional moving services that are a necessity during some moves
Even though every move is difficult and complicated in its own way, some endeavors are simply more complex than others. There are some circumstances that make a relocation get labeled as 'complex'. When it comes to those moving endeavors, special assistance is usually a must. The following three moving services happen to be in high demand among people who are experiencing moving troubles.
Packing services. If your move is quickly approaching and you don't even know where to start packing, then packing services are going to be a godsend. The majority of the top movers in Las Vegas offer packing assistance where they can pack your entire property or a group of items only.
Storage services. There's a good reason why storage is a multi-billion dollar industry – it's a service most Americans will use at some point. But storage happens to be of special use during relocation. The good news is that a lot of interstate moving companies in Nevada include storage in their range of moving services.
Piano movers. Pianos aren't items that one can relocate without the use of special equipment. Moreover, it takes a lot of skill and manpower to relocate an item as heavy as a piano. Thus, this special service is always a must for those people who possess this precious and delicate piece.
With a multitude of different moving services at your disposal, a person doesn't have to struggle with any aspect of a move. The top movers in Las Vegas can give a helping hand with most of the relocation-related chores. Whether you need assistance with auto moving or you need help relocating a senior citizen, you have a variety of options at your fingertips.
Is a DIY relocation worth the trouble?
There is one main reason why people reject moving assistance, and the problem is usually of a financial nature. Having a tight budget which you can spend on your relocation is a real problem that doesn't have a simple solution. The lack of funds urges people to try and carry out their moves by themselves. However, with how much time, effort, and knowledge moving entails, people usually end up failing. It's more than just one's pride that's at stake here, as you have precious belongings that end up in jeopardy.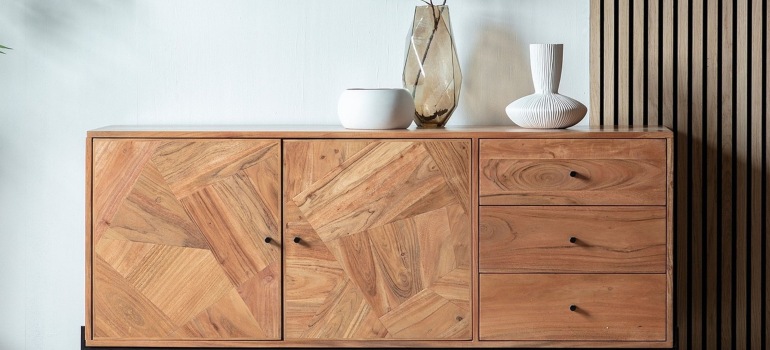 Before you invest your time and energy into a process that gives no guarantees, it would be a wise idea to exhaust all other options first. Take a good look at your household budget and see whether it has wiggle room. There are always ways to cut costs on some aspects of relocation and free up your budget for others. Of course, one can always resort to innovative solutions, such as organizing a garage sale. This is a great way to make some extra money that you can spend on moving assistance.
While common household furniture will allow you to be more flexible, you should put extra focus on moving assistance if you own very precious items. Bear in mind that an item can have a monetary, as well as an emotional value and, sometimes, that emotional value will prevail. Antiques, family memorabilia, as well as unique pieces of art, should be relocated with a professional by your side.
Traits that uncover the finest moving professionals in Las Vegas
You know that the market is full of professional and reputable moving companies, but you aren't sure how to find them. Don't worry, as you aren't alone in your thoughts. People experience doubts when it comes to what to look for when searching for a reliable moving team. The first thing you ought to know is that you can have your own vision of what a good moving team looks like. For some people, a good moving company is the one that has been on the market for years. For others, a reliable moving team is the one with modern moving equipment.
As a database with more than 10,000 moving company profiles, we know that good moving teams come in all shapes and forms. However, we also know that there are some traits and characteristics you ought to be on the lookout for. Spotting the following signs shows that you are going down the right path:
You are able to find their US DOT number on the Federal Motor Carrier Safety Administrations's website.
Moving company officials aren't hesitant to provide you with a proof of their licenses and insurance.
You have no problems scheduling an on-site moving estimate or a face-to-face meeting.
You see that the moving company has years of experience in different types of moving endeavors.
It's easy to find positive moving reviews and recommendations for the company in question.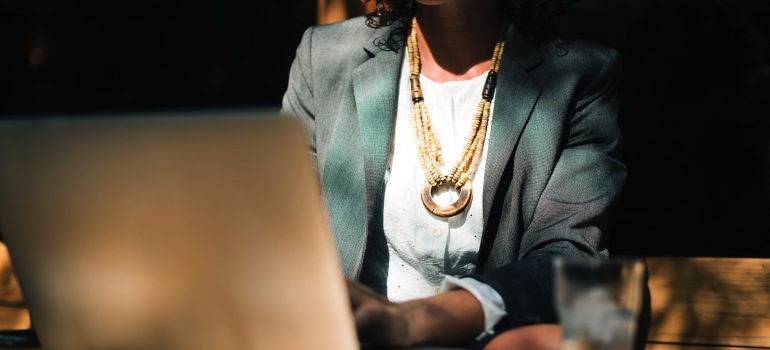 Consider these to be the general guidelines that you can use to estimate the validity of a moving company. Of course, you are free to create your own list of dealbreakers, as only you know which additional qualities you wish to see in your moving team.
Be on constant lookout for moving fraud
As if moving isn't complicated enough, some companies have decided to complicate the matters even further. The last decade has brought upon many additional worries for those individuals who are in the process of switching their homes. Fraudulent movers seem to be lurking in every corner, and it's only with a lot of caution that one can keep himself/herself from moving fraud.
At first, staying away from fraudulent activity might seem like something that you can achieve only if you are lucky enough. But you don't need any divine intervention in order to spot moving fraud from afar. You just need to be on the constant lookout for the following red flags:
Receiving a moving estimate that is significantly lower in comparison to other quotes.
Being talked to unprofessionally and being treated with a lack of respect.
Failing to find the location of a company's office in real life.
Being unable to schedule a face-to-face meeting or an on-site moving estimate.
Being asked to pay a large deposit in advance.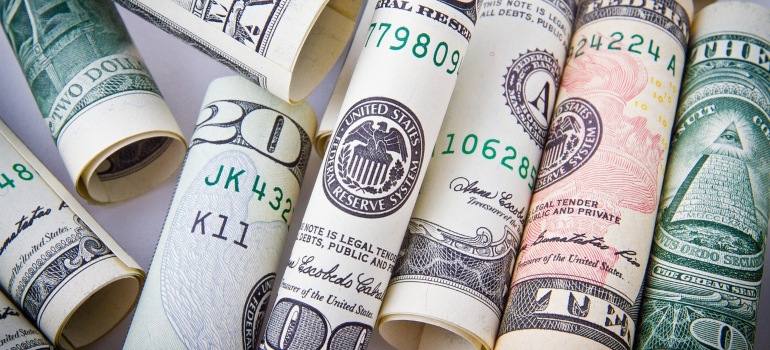 Spotting just one of these alarming signs should make you run in the opposite direction. None of these signs can be interpreted ambiguously. They are clear signals that you are about to make one of the biggest mistakes that one can make during relocation.
The main reasons to rely on Verified Movers when searching for the top movers in Las Vegas
Once you decide to get some much-needed moving assistance, you are going to embark on the hunt for the perfect moving provider. The 21st century comes with a lot of pros and cons, but it certainly serves to one's benefit during relocation. This era allows you to use your computer in order to find reliable movers in Las Vegas and beyond. However, one can easily get lost in the vast pool of data that the Internet has to offer. You could find yourself hours deep into online research, only to realize that you haven't made any progress. We here at Verified Movers aim to eliminate the chances of that happening.
Our website is managed by industry veterans and we perform regular updates of our database. It is our goal for you to be united with the perfect moving professional for your needs and budget. Thus, we put a comprehensive database at your disposal in the hopes of you using it to the best of your abilities.
We save your time
Everyone is aware of the fact that moving is something that takes a lot of time. You simply can't avoid spending any time on your relocation, but you can significantly cut the time invested. One of the main benefits of turning to Verified Movers is in getting complete access to our database. The entire process of using our assistance is user-friendly, as all you have to do is fill out a brief moving info form, after which you will get personalized search results. You are going to gain access to company profiles that contain different forms of contact. Thus, you get to avoid the manual search for a moving company in Las Vegas that can occupy hours of your time.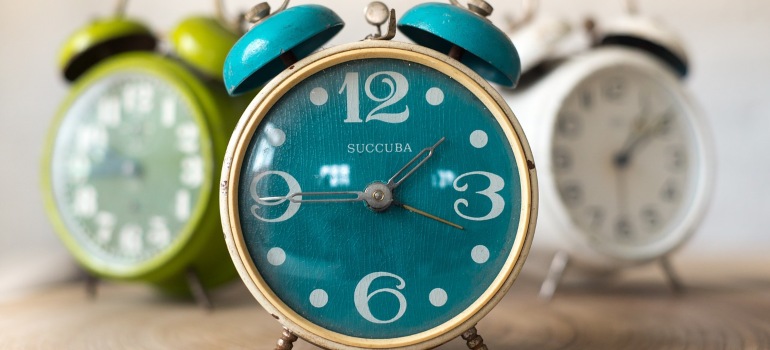 We provide you with relevant results
As a database that contains thousands of moving companies in the United States of America, and as a website that is constantly updated, we give you complete access to the most relevant search results. Using our database allows you to gain full access to moving professionals that perfectly suit your needs. Thus, you can have an easier time deciding which moving professional is going to work best for your relocation circumstances and budget.
We put honest moving reviews at your disposal
One of the main advantages of using Verified Movers during your relocation is getting access to honest and verified moving reviews. The companies can not pay to delete or alter their reviews, and we have a comprehensive fake reviews system control. All of the posted reviews are checked for spam and plagiarism, as we feel it's our duty to ensure that the users of our website are provided with credible pieces of information. Verified, legitimate, and trustworthy are all the adjectives you will be able to use in relation to our website.
Nevada as one of nation's most moved-to destinations
There's a current trend of interstate relocations going on, as it seems like people are on the move now more than ever. And while some states are experiencing an exodus and losing a lot of residents, others are on the receiving end of the situation. The State of Nevada is one of the states that has come out as a big winner. Nevada was one of the most moved-to destinations in the first half of the year 2021.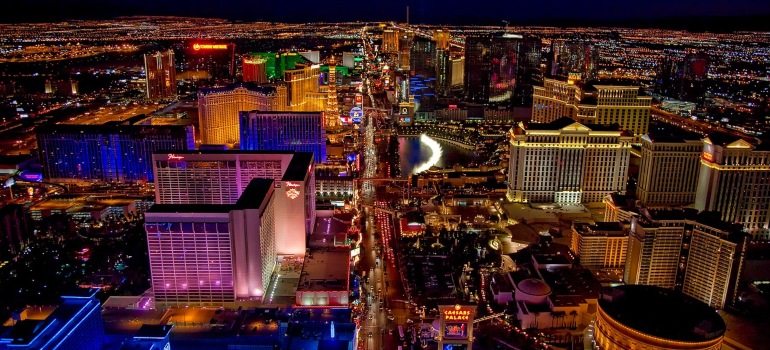 Considering the fact that neighboring California was one of the states that have witnessed an outpour of residents, it's easy to see why Nevada was the next logical choice. It's close enough to California, but it doesn't share its housing woes. Moreover, life in Nevada includes much more than what meets the eye. It has a diversifying economy and a great location, making it a great choice for families and young professionals. And with a rise in remote work, it has never been easier to move to a new location. We now have the luxury of doing a job that we love and living in a state that we like.
Las Vegas moving trends and statistics
Las Vegas could be one of the most misrepresented cities in the United States of America. Everyone equates this city with casinos, gambling, bachelorette/bachelor parties, and last-minute weddings. But the truth is that Las Vegas has to offer a lot more than what a typical tourist might come for. Once you get past the strip and get a taste of what true Las Vegas is like, you won't have a problem understanding why it's one of the fastest-growing metro areas.
Statistics show that in the period between 2000 and 2014, Las Vegas has witnessed the second-largest amount of population growth among metro areas that had more than two million residents. On average, Las Vegas has expanded at an annual rate of three percent. And the situation hasn't changed significantly during the coronavirus pandemic.
Las Vegas remains one of the most popular moving destinations in the United States of America even amidst the pandemic. Even though people have been fleeing large cities, Las Vegas has managed to stand out from the crowd and attract new residents. And the appeal of this city goes far beyond the first thing we think about at the mention of the words Las Vegas.
Why are people choosing to move to Las Vegas?
A relatively affordable cost of living, a great climate, and an abundance of opportunities are among the main reasons why Las Vegas has become such a popular moving destination. In fact, in the pandemic era, this city in Nevada has become one of the main moving destinations for Americans. The city has all the appeal of a large metropolitan area, yet it lacks many of the drawbacks of such places, such as steep prices and an unfavorable housing market.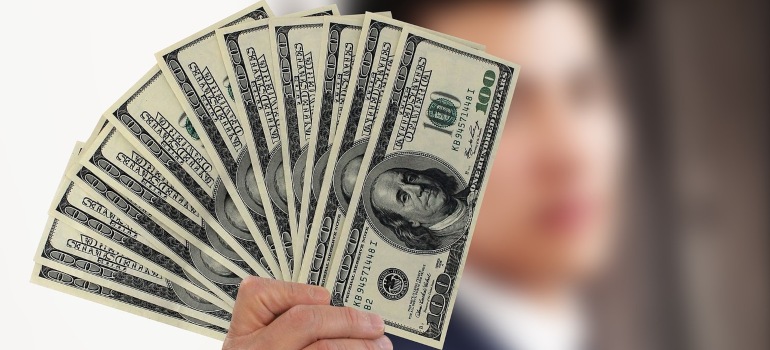 As we've already mentioned, Las Vegas has a great strategic location and it's close to many of the most wonderful road trip destinations in the US. Of course, there's an endless source of entertainment within the city and a top-class dining experience. Couple that with the fact that Nevada has no state income tax and you get a destination that's hard not to love.
The top five reasons why people are on the move
Moving is not a rare occurrence in the United States of America, as we are a very mobile nation. As such, we know that there could be a plethora of different reasons why people decide to pack their bags and relocate to a different location. Some people are urged to move due to negative events, such as a divorce or a health crisis. Others decide to move only when motivated by positive reasons. Be that as it may, there are some situations that keep all the top movers in Las Vegas, as well as the rest of the US, quite busy.
Looking for and finding a better house or an apartment.
Moving away with the intent of establishing your own household.
Finding a new job or getting a job transfer.
Moving due to family-related reasons.
Finding a cheaper property for rent or purchase.
As you might be able to notice, most of these reasons are in connection to housing. On the grand scale of things, our housing situations and our job opportunities do significantly impact our decision of where to live. Of course, they aren't the only reasons why a person might decide to relocate. We can't forget about the fact that tens of thousands of college students move every year, and we can't disregard the fact that retirees oftentimes choose to settle in different communities. Even those people who are simply in need of a change have a good enough reason to move to a location that will be more appropriate for their current situation.
Who is most likely to move?
Moving isn't a process that is limited to certain groups of people. Kids, adults, and retirees can all move during different stages of their lives. And while we are all likely to move at some point as statistics show that an average American can expect to move 11.7 times in his/her life, we are more likely to do so at a certain moment in time. Data shows that an average mover in America is aged 18 to 34, and he or she usually moves with one to two children by his/her side.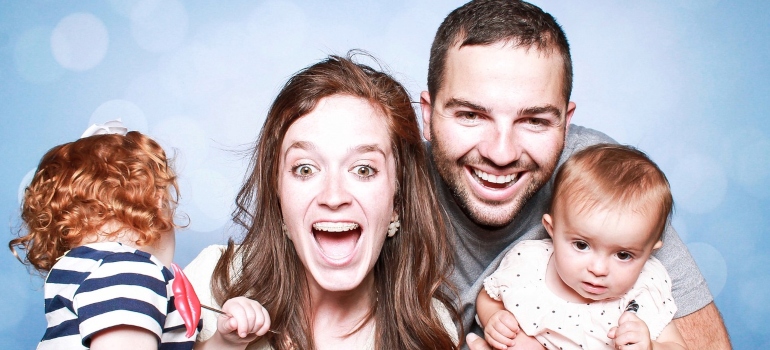 The age-related statistics aren't the only interesting thing we can notice. We've also been able to notice that renters are more likely to move when compared to homeowners. As a tenant, you are not bound by the property, and you don't have to think about putting it up for sale before you can move to a different location.
If we know that homeowners are less likely to move than renters, then one could assume that millennials are a generation that is on the move a lot. Contrary to popular belief and even though they meet all the criteria for being able to move around, millennials aren't moving as much as it would be expected. They are a generation that is limited by a lack of viable job opportunities, making them less mobile than the generations that have preceded them.
How do people in the United State of America move?
If we know that moving is a process that's very individual, then it's natural to see many different moving styles. Some people prefer to have a more modest move where they will rely on the help of their friends. But it's good to know that such moves are usually of local nature, as the stakes are higher once you have to cross long distances. While a local relocation can be a successful project even without a lot of assistance, the same cannot be said for long-distance and interstate moves.
Of course, every person relocates in a way that they find best for their current situation and budget. Due to the fact that there are millions of moves being carried out in the US every year, we are lucky enough to have complete access to a pool of data regarding the way people move. The findings demonstrate that people choose to move in one of three ways:
Every year, 650,000 people opt for a fully assisted move with the help of a moving company.
Approximately 1 million people choose to rent a moving truck and move by themselves.
1.35 million people will forgo moving assistance and opt for a DIY relocation.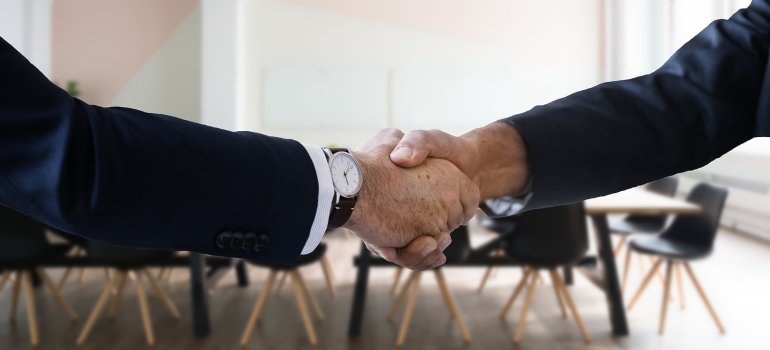 Before you make any decisions, it's advisable to first take a look at your moving situation. Are you relocating to a distant location? Do you possess a lot of fragile items? Do you lack any moving experience? If the answer to all of these questions is yes, you will want to give professional assistance a thought. Sometimes, you have to invest some of your money in order to preserve your most precious items.
Las Vegas real estate market explained
To put it simply, the real estate market in Las Vegas is on fire at the moment. It is one of the most sought-after areas when it comes to properties, with prices sky-rocketing and reaching record highs. At the moment, the housing supply in South Nevada is at 0.7 months, and it heavily favors the sellers. A market with a supply of homes at 6 or more months is the one that favors the buyers – the one with a supply less than 6 months favors the sellers.
When it comes to Las Vegas, there is a huge interest in properties in the area, and there isn't a big supply of available homes. That puts the sellers in a position to get higher prices for their properties, as the buyers are competing for a limited amount of homes.
The median prices for single-family homes are also witnessing an increase. The median price has climbed to $425,000, which is an increase of 23.2% when compared to December 2020. There are over 100 homes that are sold for $1 million or more, showing that the luxury homes market is flourishing, as well. Speaking of which, the median price for a home on the luxury market sits at $1,436,218 at the moment. That number also signifies an increase in value when compared to the previous years and even the previous months.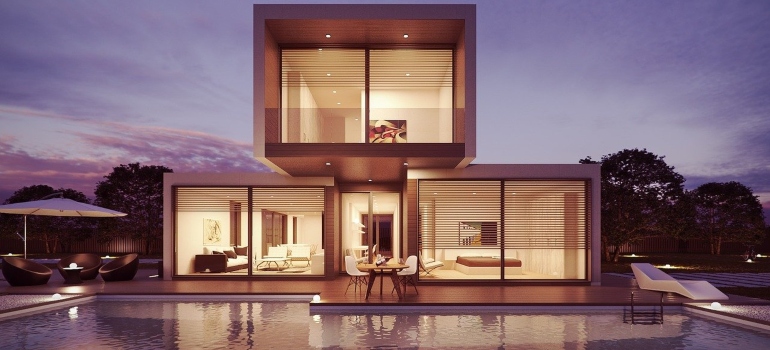 To show you how competitive the housing market in Las Vegas is at the moment, you ought to know that more than 75 percent of homes get sold in under a month. Homes in this city are flying off the market, and they are being sold at record prices. These findings corroborate the data that shows that the area currently presents one of the top moving destinations in the United States of America.
The forecast regarding the real estate market in Las Vegas
Once you take a look at the fact that the prices in the area have been sky-rocketing for quite some time, it's easy to assume that the same trend will continue. To be precise, the values for homes in the Las Vegas area have gone up by 26.1% over the past twelve months, and they are expected to follow down the same path. Of course, it's not possible to predict the exact percentage of the home value growth in the next twelve months. But it's safe to predict that the market isn't going to crash, nor will the average home prices lose their value.
Likewise, the market is going to remain a sizzling seller's market, as the interest in this area isn't likely to wane in the foreseeable future. Homes will, most likely, continue to be sold at record speed, as they are highly likely to fly off the market once they get listed.
Should you invest in the real estate market in Las Vegas?
Purchasing a home is one of the priciest purchases you will make in your lifetime. Likewise, it's not something that you are likely to repeat many times in your life, which is why it's a decision you shouldn't take lightly. And once you do decide to purchase a property, you want it to be in a place where your investment is likely to pay off. Considering everything that has been said about Las Vegas so far, it's easy to conclude that this city is one of the best places for both a long-term and short-term investment.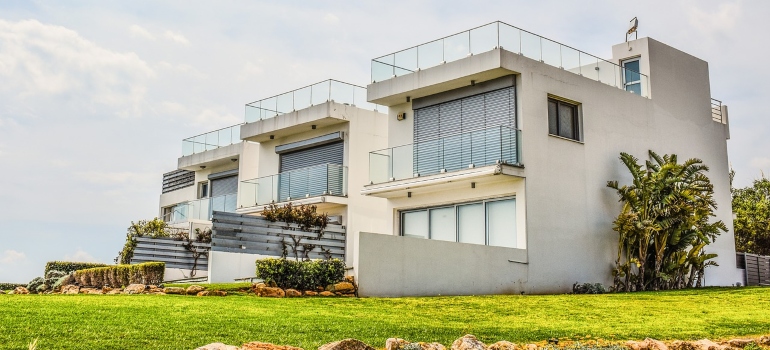 If you are thinking about living in Las Vegas, then you will definitely want to seize a good property before the prices get any higher. Considering the positive trend that this city has been experiencing for quite a few years, the same trend can be expected to continue. That means that, if you ever decide to sell your property, you are going to be able to recuperate the money invested, as well as earn additional profit. Likewise, you have the reassurance that you will be able to sell your home rather quickly, as there is still a very limited supply of homes on the market.
On the other hand, if you are thinking about investing in a rental property, you can have some peace of mind by knowing that your property will rarely ever be vacant. This city is a magnet for people, with the population growing at a steady rate. There is a lot of interest in rental properties in the area, as some people aren't in a good enough position to become homeowners. With all of these circumstances in mind, investors that opt for Las Vegas as both a long-term and a short-term investment are rarely ever disappointed in their decision.
Average rent in Las Vegas
There is a great number of reasons why a person might decide to rent a property instead of purchasing it. For some people, the problem is of a financial nature. For others, it's due to a lack of desire for becoming a homeowner. Likewise, you might not be sure that you are going to stay in the area for a long period of time, which makes renting a more viable option. No matter your reasons for renting a property, Las Vegas is going to provide you with plenty of affordable options.
The average rent for an apartment in Las Vegas is estimated at $1,421, although this amount varies from person to person. Studio apartments, for example, are estimated at $1,162 on average, while one-bedroom apartments are above $1,500. Of course, your rent is something that will depend on two things – the location and the size of your apartment.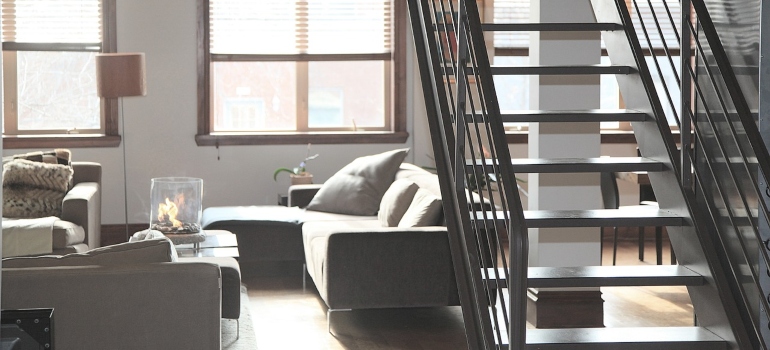 Some neighborhoods in Las Vegas are more affordable than others, and they will provide you with an opportunity to rent a property at a more reasonable price. However, if you are considering renting a property in an area with lower rental prices, it would be wise to first investigate the crime rates. Every city has neighborhoods that are safer than others, and you don't want to get stuck in an area that is unsafe. If everything checks out, then you can opt for a financially wise decision.
Living in Las Vegas 101 – what can you expect?
To truly understand what life in Las Vegas will be like, you first have to let go of all of your prejudices. Contrary to popular belief, life in this city isn't a constant parade of gambling and having fun. By now, you should have already realized that there are many spheres of life in Las Vegas that are going to be great. You can take it upon yourself to research what Sin City will be like, or you can rely on us to provide you with some basic pieces of information. But you should make it your mission to understand life in this city before you decide to hire some of the top movers in Las Vegas and have them move you to this area.
The cost of living in Las Vegas
We've already mentioned that Sin City is a relatively affordable city. After all, that's the reason why so many people are moving to it. If we know that the number 100 marks the national average, you should know that Las Vegas has a 111.6 cost of living index. That might make you doubt the findings that Nevada's capital is an affordable place, but that's when you need to take into account all the other factors. It's a combination of a few different things that determine how livable a city is.
Las Vegas has a thriving and stable economy, and it has affordable health-related expenses. In fact, health-related costs have a 92.3 index, which means that they are more affordable when compared to the national average. What seems to be significantly more expensive when compared to the national average is transportation. The city's transportation expenses go way beyond the national average, and they have a 128.5 index. It's important to mention that Las Vegas isn't a very walkable city, so you can't rely solely on yourself to get places.
The job market in Las Vegas
If you are wondering whether Las Vegas will be a good place to build your career, we have some great news! The City of Las Vegas has completely diversified its economy in recent years. Even though the casinos are still the city's top employers, there are also many other viable job opportunities. Moreover, Nevada is lucky to have one of the best employment forecasts in the country, as it is expected to add jobs at a yearly rate of 2.6%.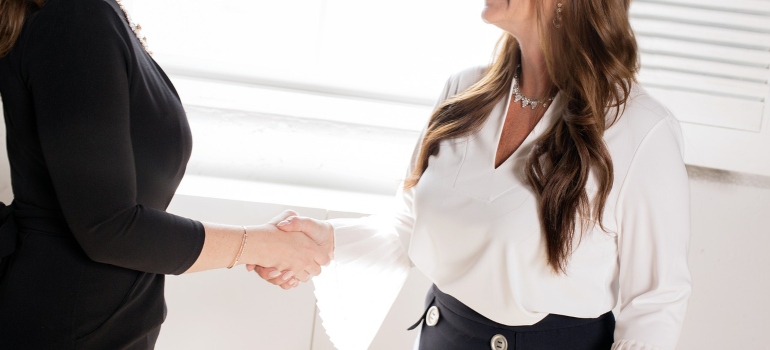 Depending on what you want to do, you aren't expected to have problems finding a job in the area. While getting construction jobs, restaurant jobs, and casino jobs is a matter of goodwill, getting a government job will be slightly more difficult. Don't get us wrong – there are many such jobs available. But your ability to get one depends on your educational background, your skills, as well as your competition. With how many people are moving to Las Vegas, you are expected to have quite a few competitors for high-paying positions.
The average salary in Las Vegas
The average annual income for a person living in Las Vegas is $63,694. That means that an average hourly rate for jobs in Las Vegas is estimated at $30. Top earners in Sin City earn around $85,000 every year and have an hourly rate of $41. Of course, this doesn't include some occupations such as entertainers, influences, and freelancers, as their incomes can substantially exceed these average earnings.
Always bear in mind that these are just average estimates of what you can expect to earn after moving. Your salary greatly depends on how well you manage to find a job, as well as your occupation. Likewise, it's your living expenses that determine how well you can get by on your salary. It's only normal that a person without any children will need less than someone with kids.
The crime rates in Las Vegas
It can be argued that the cost of living and the crime rates are the two most important aspects of life in any city. Whether you are a retiree, a young professional, or a family-oriented individual, you need to feel safe at all times. Unfortunately, it can't be said that Las Vegas is the safest city in the States. In fact, findings show that Sin City is safer only than 15% of other cities in the USA.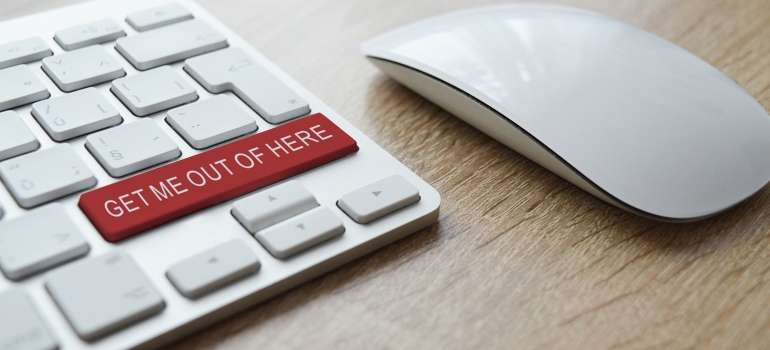 When it comes to your chances of becoming a victim of a violent crime, you have a one in 1 in 187 chance of that happening. And your chances of experiencing a property crime are much higher than that. At the same time, you need to keep in mind that not every neighborhood is equally dangerous. Some communities experience very low instances of crime and misdemeanors, and they are definitely worth the investment, as homes in those areas usually cost more money.
The safest neighborhoods in Las Vegas
Sin City has plenty of areas that promise to keep you safe. Of course, you can never be 100% certain that you will never become a victim of a crime, and this has nothing to do with the city you are living in. However, some neighborhoods can simply provide you with more reassurance, as they have low and stable crime rates. Those neighborhoods include:
Sun City Summerline
Tule Springs
Sheep Mountain
Kyle Canyon
Summerline North
Lone Mountain
Meadows Village
It's a general rule of thumb to visit the area before purchasing or renting a property. Apart from doing your research on the crime rates, it's equally important to feel the atmosphere of a neighborhood. Your neighbors are people that are going to surround you in the years to come, which is why you need to be certain of your decision.
Finally, no matter the neighborhood you choose, it's always a good idea to take some extra measures of precaution. For starters, consider investing in a good alarm system that will help you sleep better at night. Secondly, think about placing surveillance cameras on your property, or consider getting a dog. A guardian dog might be a great idea if you are living alone and are anxious about it.
Getting around Las Vegas
For many people, their primary means of transportation is their vehicle. However, if you don't own a car and have no intentions of purchasing it, then you will need to find another way to get around Las Vegas. The good news is that you have quite a few options, all of which will make it easy to get from point A to point B uninterrupted.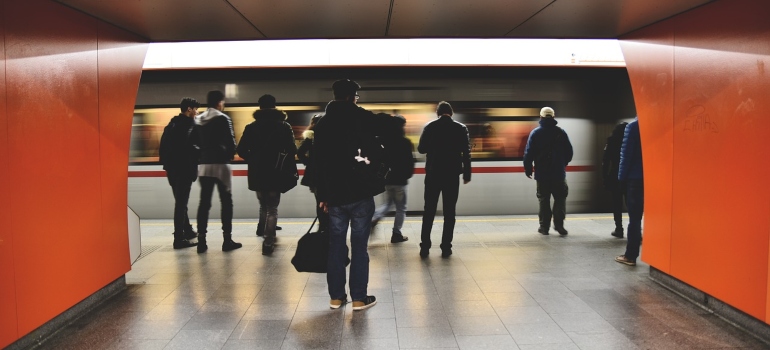 For starters, you can rely on taxis or services such as Uber and Lyft. This is the fastest and the most convenient option, but it does cost more than public transportation. Speaking of which, Las Vegas has a good public transportation system. There are 24-hour bus routes along the Strip and the downtown area, and the rides are rather affordable.
Of course, you can use a combination of two different methods of transportation and obtain the optimal results. You can opt for a taxi or Uber at night and for more formal occasions, while you can use the public transportation system for daily obligations and errands.
Are you going to love your life in Las Vegas?
The truth is that this depends only on you. We've already established that life in Las Vegas is much more than just casinos and gambling. This city has great schools that provide the perfect ground for families and people with kids. In fact, we will go as far as to say that many people are surprised to learn what life in Las Vegas is really like. If you are expecting Sin City to be as it is depicted in the movies, you might be in for a disappointment.
Before you decide to uproot your life and relocate to Las Vegas, it would first be good to give it a visit. If you are already contemplating whether or not to move here, it's mandatory that you go beyond the areas that are filled with tourists. You can get a true feeling of what this city is like only after you visit the regular neighborhoods which aren't connected to the downtown area.
It's safe to say that Las Vegas truly has to offer great things, such as a stable economy and affordable living. But whether or not it's the right city for you is something that only you can tell.
Preparing for your Las Vegas relocation
Getting ready for an impending move is a process that entails a lot of work, effort, dedication, and time. Of course, how much of these resources you will have to invest depends on how much help you are getting. Every relocation is easier once you have the top movers in Las Vegas by your side, as they will take care of the most complicated tasks. However, whether or not you opt for an assisted relocation, you will still have plenty of work ahead. Thus, we suggest that you begin by creating a moving checklist.
A checklist is the easiest and the quickest way to keep a good track of all of your tasks. It gives you an insight into all of the tasks for the week, giving you sufficient time to handle them. Considering the nature of a checklist, as well its purpose, it's a good idea to create a list with as many entries as you can think of. Your moving timeline can contain tasks that are in strict relation to your relocation (such as packing and shopping for packing supplies), and it can contain tasks of a broader spectrum (such as transferring your child's school records and finding a new family physician).
Likewise, we would advise you to commence with moving preparation in due time. There's no magic answer that can tell how much time you will need to get everything in order. However, it's safe to assume that six to eight weeks will give you just enough time to handle all of your duties without feeling any pressure. You can only imagine how stressed out you would be if you waited for the week of your move to arrive to start packing your items.
Relocations in Las Vegas
Las Vegas, otherwise known as Sin City, is a city that is wildly misrepresented. This metropolitan area is going through steady growth, and it's gaining new residents every year. If you are thinking about becoming a resident of Las Vegas, we suggest that you get sufficient help in due time. Finding some of the top movers in Las Vegas is the recommendable course of action if you are aiming to have an easy and stress-free relocation. And in case you aren't sure where to find suitable movers, feel free to rely on our database. We here at Verified Movers give you complete access to more than 10,000 moving companies in the US, making it easy to connect with the right moving professional for you. Feel free to contact us with any doubts, questions, and worries – we are at your complete disposal.