While they may seem like an adventure at first, interstate moves are very difficult to organize. It is a long road to travel, even when you don't have to think about the safety of your goods, and the deadlines which can be a true nuisance. Once you add into account all responsibilities you have, it becomes quite clear that some assistance is going to be needed.  In terms of asking for help, no one will be able to assist you as good as moving professionals. To point you in the right direction, Verified Movers will help you get in touch with some of the best cross country moving companies Nevada, professionals that will allow you to have a relocation worth reminiscing about. You can expect more of the same from us if you're moving intrastate. With our selection of long distance moving companies Nevada, you'll surely find the right team. Visit our website and get plenty of useful pieces of information related to the moving process in just a few clicks!
Planning your budget for a professionally-assisted interstate move
Of course, if the services of interstate movers in Nevada were free, no one would relocate by themselves. So, we think that this is a good place to start. Before we mention any services or any benefits of professional moves (and there are plenty), we want to show you what the prices look like. Now, we, unfortunately, can't give an exact number since it depends on a lot of details. These details are closely related to the nature of your move. But, that won't stop us from showing you some average prices. So, it would be best to take a look at moves between Nevada and the five states that the people of Nevada are moving to the most. Without further ado, let's jump into it.
Moving from Nevada to California; $1,900 – $4,000
Moving from Nevada to Texas; $2,500 – $4,700
Moving from Nevada to Arizona; $1,900 – $3,900
Moving from Nevada to Utah; $1,900 – $3,800
Moving from Nevada to Colorado; $2,300 – $4,500
Moving with reputable professionals will make your relocation stress-free
There are not many better things you can do for your relocation and your overall experience than hiring movers. When you're moving across the country, there's a real chance of having a real adventure. However, in order for that to happen, you'll have to take the pressure off yourself. Once you give a call to cross country movers Nevada and arrange their services, you can expect smooth sailing. When the safety of your items is guaranteed, you'll have peace of mind. In the end, that will allow you to enjoy every part of the upcoming trip. Plus, with all the services that Nevadan moving professionals are offering, you can navigate the move according to your preferences. But, more on that in the next section.
Choose one of many top services that interstate moving companies in Nevada are providing
While many people think that relocations with professionals are nothing more than transport from one city to another (or one state to another), that's far away from the truth. Each and every person who asks reputable interstate movers Nevada for assistance will be offered so many services to choose from. Why is this important? It's because relocation shouldn't be a simple transfer. It should be an event for a person or their whole family to enjoy. That wouldn't be possible without tailoring the move to your needs. That's why the experienced professionals from the Silver State have prepared many services, and these are the most popular ones:
Packing services
Storage services
Furniture moving
White glove moving
Senior moving
Junk removal
So, no matter whether you're going on a residential or commercial move, you'll be able to ask for these useful services. It's true that they're paid additionally, but they are worth it. Still, in order to prepare your budget, use the free moving quote that cross country moving companies Nevada are offering and see if these services will fit your budget. Knowing how affordable some companies are, we think you might be pleasantly surprised.
If you own certain specialty items, rest assured they'll be safe in the hands of reliable interstate movers Nevada
Relocation is never easy, but it becomes so much more difficult if we have valuable items in our household that we don't know how to transport. Take cars for example. There are 2.6 million cars in Nevada. And, considering that the state's population is 3 million, that is very close to the one car-one resident ratio. With this in mind, it's fair to assume that you, or someone in your household, own a car, maybe even more than one. The large distances that any interstate relocation brings aren't ideal for driving a car. Luckily, interstate movers in Silver State are offering auto moving services to help you out.
It's a similar story with some other items too, say art pieces or pianos. Valuable pieces of art, antiques, and valuable instruments are at severe risk of damage during the move. Especially during an interstate move such as the one you're about to go on. So, in order to peacefully leave Silver State, you're going to have to ensure the safety of your valuables. None of this will be an issue when cross country movers Nevada are by your side. They can relocate any item you might have safely and without a scratch. So, if you have some specialty items, you'll be able to get piano moving services, fine art&antique moving services, and even the pool table moving service is up for grabs. Just make sure that the company you're hiring provides what you need.
To ensure that the company is worthy of your trust, check if they're licensed
Do you know what separates reputable movers from fraudulent ones? Legitimacy. Fraudulent movers don't want to bother or aren't able for obvious reasons to obtain the permits they need. So, if this is the main thing that separates true professionals from fraud, why not take a look at it? Cross country moving companies in Nevada have to obtain certain permits. They have to do so at the U.S. Department of Transportation since they're moving people across many states. The easiest way for you to check if the Silver State movers you're considering are licensed is by doing a background check at the Federal Motor Carrier Safety Administration. By simply imputing the company's name or their USDOT number, you'll be able to get the most crucial pieces of information about them.
Consult Verified Movers reviews for other important information
Now, we stand by the fact that the licenses are the thing that separates fraudulent and professional movers. But, there are some exceptions. To eliminate the minority of companies who have obtained the permits, and yet, they're looking to take advantage of their clients, you should check the reviews. The importance of reviews is something you should never underestimate. Yes, it will help you avoid moving scams. But the moving scam isn't the only problem here. Even when you encounter honest cross country movers in Nevada, the question remains whether they're right for you or not. Luckily, the reviews will tell you all you need to know.
In our database, you can find reviews along with company profiles. Now, you won't have to switch between many websites, because everything you need to know is already here. You'll find out how certain companies do their business, which services they're offering, how they communicate with clients, and many more. So, make sure to check out Verified Movers reviews and you'll be far closer to making a perfect choice.
Cross country moving companies by cities in Nevada
If you don't feel like searching for a moving team among all companies that are operating in Nevada, or you simply don't have time for it, we're giving you the opportunity to jump straight to those companies near you. We prepared a list of Nevadan companies sorted by cities, as we're hoping that it will spare some of your time.
How long is the interstate moving process going to last when handled by cross country movers in Nevada?
Giving you an exact answer to this question is very hard because it mostly depends on the state you're moving to. But, there are some other factors involved there as well. Still, we're more than familiar with the average duration of interstate moves in the USA. So, for example, if you're moving from Nevada to Utah, or to some other nearby state, your relocation will probably be completed in 15 or fewer business days, which translates to 3 weeks. However, moves such as those from Nevada to the East Coast could last up to one month.
Take Nevada's climate into account when choosing a moving date
The driest state in the country obviously has to have certain weather extremes. And, no weather extreme is good for your relocation experience. In Nevada, this extreme is reflected in dry and very hot summer days. Moving during those days is not something we would advise you to do. Not only it's unpleasant, but it can be dangerous too. So, it's really important to try to avoid it. However, if you're in a situation where you have to move during the summer, it is what it is. But, if you can pick any date you want, avoid the summer moves in Nevada and opt for a more pleasant time of the year, such as early fall.
The peak moving season in Nevada is very extended, so the prices don't change too much
In some states, usually with a more pleasant climate, or even those with harsh winter, the months of June and July are the busiest for movers and prices are jumping significantly across that period. But in Nevada, it's a different situation. Some people, due to vacation days on their work, or their kids being off school, have to move during the summer. On the other hand, those who have the luxury of choosing a date, usually pick one in late spring or early fall. So, the peak moving season is quite extended, which makes the prices similar throughout the year.
Moving with cross country moving companies Nevada: Frequently asked questions
Here, we'll mention a few of the most frequently asked questions about relocations with moving professionals in NE. Hopefully, if you have any more dilemmas, you'll find an answer here, so let's get into it.
Which items won't be transported by interstate moving companies Nevada?
Nothing that's flammable or hazardous will be allowed in the moving truck. Many items fit this description such as fireworks, ammunition, matches, lighter fluids, gasoline, etc. The list is pretty much the same for all moving companies, but in case there are some exceptions, you should ask interstate movers Nevada about it to make sure all your items can and will be transported.
How long does it take for moving professionals in NE to pack up a household?
When you have diligent and experienced personnel, then time is not a problem. Moving teams who are providing packing services will probably get the job done in just one day.
How far in advance should I schedule the services of interstate movers in Nevada?
Interstate moves are fairly difficult to plan and organize. So, nothing should be done at the last minute, including hiring cross country moving companies in Nevada. Our suggestion is to schedule their services at least one month in advance.
Are movers going to notify me before they come?
Movers will give you enough time to prepare for their arrival, and they will do so by notifying you 24 hours before they come.
Visit our website and see why we can be your ideal moving ally
Verified Movers wish for all of our clients to have the most wonderful relocation experience. Our way to facilitate this is by helping you get in touch with interstate movers Nevada. But, this is not the only thing we can help you with. Otherwise, we wouldn't say that we can be your perfect moving ally. First of all, our rich database contains around 21,000 moving professionals. So, it's one of the most extensive moving databases you'll encounter, and be sure that your ideal moving team is somewhere in there. However, we also want to help you recognize this team.
That's why we have reviews and reading them will give you the opportunity to see for yourself which company is worthy of your trust. Apart from that, you can always check out our blog to find moving tips and tricks. Plus, there are some useful relocation guides there as well. It simply has something for everyone's taste. So, don't hesitate and visit us today, as we are more than happy to help out!
Nevada's migration trends explained
Moving trends in the USA are prone to change. To be fair, major changes often happen across the 10-year span, or after some major event. The latter happened not so long ago and it caused a big impact on moving trends across our country. That was the pandemic of COVID-19, along with its economic consequences. However, Nevada's moving trends managed to stay pretty much the same. To be precise, they have improved a bit due to the rise of Las Vegas' popularity. In spite of this, net migration in Nevada is still negative. But the difference is so small that it is perfectly ok to consider these trends neutral. In 2021, Nevada had 49% inbound relocations and 51% outbound.
What are the motives of people who have decided to leave Silver State?
For starters, we'll focus on people who are leaving Silver State. That will also be way more useful to you, with the assumption that you're here with the intention of saying goodbye to Nevada. So, why are people leaving this state? Well, let's talk about the weather first. Not many people are suited, or manage to get used to, a desert climate such as the one in Nevada. Being the driest state in the country, it's very difficult to live there unless you find these conditions pleasant. So, the weather is surely among the top reasons.
However, some things are way more important than the weather these days, finances for example. Nevada's cost of living exceeds the nation's average by 9%. There are many states that are easier to afford than Nevada, and people are taking the opportunity to move to one of these states. Ultimately, the fact that there isn't too much to choose from in terms of cities is not ideal too. Nowadays, it seems like the whole of Nevada lives either in Las Vegas along with the cities in its metro area, or in Reno. So, the lack of options can certainly motivate some people to say goodbye to the state.
The majority of former Nevadans have moved to California
Even in these challenging times, where the cost of living is the main motivation for people on the move, California remains popular. It's simply too great of a state, with so many opportunities. Plus, for Nevadans, the climate is so much more pleasant. Even without that, saying no to the Golden State is very difficult, and it's not surprising to hear that moving from Nevada to California was the preferred choice for more than 20,000 Nevadans in 2021. Another thing that comes as no surprise is that moving from Las Vegas to Los Angeles was the most common route, with more than 5,000 people going on this move in that same period.
Needless to say, cities like San Francisco and San Diego, in spite of being fairly expensive, were popular as well. Also, budget-friendly alternatives, at least by California's standards, like Riverside and Sacramento welcomed a lot of Nevadans too. Still, none of these cities comes close to Los Angeles, which is the most moved-in city among Nevadans, without counting the places that are in Silver State.
Texas is also a popular destination among Nevadans
Texas is more of a budget-friendly alternative for Nevadans who decide to leave their state. The Lone Star State offers similar, if not better, tax benefits than the Silver State, and it is much, much easier to afford. It is 13% less expensive than Nevada. So, moving from Nevada to Texas is a fairly common route. In 2021, around 10,000 people have completed this relocation. Moving from Las Vegas to Dallas was the most frequent choice when looking at the cities. But, since Texas has many great places, Nevadans also chose cities like San Antonio, Houston, Austin, etc. A lot of them even moved from Reno, so it is only about Las Vegas.
Arizona completes the top 3
There were not many states that have seen their moving trends so improved over the last few years as Arizona. It's become one of the go-to destinations, and considering its closeness to Nevada, it's obvious that Nevadans weren't immune to Arizona's appeal. Although the climate is fairly similar, Arizona offers some other advantages for Nevadans, such as a lower cost of living. Truth be told, Phoenix, its largest city, is slightly more expensive than Las Vegas. Still, that didn't stop people to call top movers in Las Vegas and ask them to relocate them to the Valley of The Sun.
Overall, moving from Nevada to Arizona was the preferred choice for almost 10,000 Nevadans last year. Around 2,000 of them have moved from Las Vegas to Phoenix, the route we've already mentioned. Interestingly, Tucson wasn't the second choice. It was Lake Havasu City, which welcomed almost 1,000 Las Vegans over the course of 2021. We should mention Reno as well, which sent around 500 people to Phoenix last year.
Who is moving to Nevada and why?
With everything we've talked about until now, it's become clear why people are leaving Nevada, especially when seeing the states they're moving to. However, that can't change the fact that 49% of moves involving Nevada were inbound. So, there's no doubt that this state offers some great benefits as well, so let's see what are those. The tax burden in Nevada is very low, and for someone who's coming from states such as California, this is a big plus. There is no income tax, and for some things, there is no state sales tax either.
Nevada's economy is very strong and its job market is one of the fastest-growing ones in the nation. When you combine that with the entertainment and lifestyle that the two main cities, Las Vegas and Reno, are offering, you get a very desirable destination for some people. It's not hard to see why someone would decide to give Nevada a chance. So, it's time to see where are Nevada's newcomers moving from.
California
Again, we have the Golden State at the number one spot. Here, the motive is fairly straightforward. Nevada is 13% less expensive than California, and it is very close. Especially when we look at the most common route, which is moving from Los Angeles to Las Vegas. LA is 47% more expensive than Las Vegas. Now that is a huge difference and a great thing for Californians who are used to sky-rocketing prices. No wonder why moving from California to Nevada is so popular, and almost 50,000 people have decided to go on this move.
Arizona
Arizona and Nevada have historically had a lot of relocations happening between them, and that is yet to change. People who aren't satisfied with the number of opportunities they get in the Grand Canyon State are moving from Arizona to Nevada, and the same goes for the Nevadans. Around 7,000 people went on this relocation last year, and those numbers were pretty much the same in the years before that. Moving from Phoenix to Las Vegas was, unsurprisingly, the most common choice. Slightly over 2,000 people have decided to say goodbye to the Valley of The Sun and move to Sin City.
Utah
Yet another one of Nevada's neighbors finds its place near the top of Silver State's inbound list. People are moving from Utah to Nevada in chase of better job opportunities. More than 5,000 people went on this move last year, and the most common cities were, of course, Reno and Las Vegas. Rising housing costs and costs of living in general, in Salt Lake City motivated people to leave it and move to the Nevada desert. Although Utah as a whole is less expensive than Nevada, Salt Lake City is more expensive than any place in the Silver State.
If you're looking to move your business, the assistance of cross country moving companies Nevada becomes even more important
With no intention to underestimate residential moves, as they are very difficult and time-consuming, commercial moves are at a completely new level. Especially if you're not self-employed and have other people depending on you and the outcome of this move. Commercial moves, even if they're local, let alone cross country ones, should always be dealt with by professionals. So, let interstate moving companies Nevada do their work while you deal with other tasks that only you as a business owner can take care of. One such task is registering your company in a new state. For those who are moving to Silver State, permits are being obtained from the Nevada Secretary of State. If you're moving outside of Nevada, make sure to find the institution responsible for business registrations at the state you're moving to.
Opting for a DIY option when moving across the country rarely pays off
Why is DIY move something we hardly ever recommend? It's simply because you never know how they'll turn out. With a lot of effort, they can be successful. But, in a lot of cases, they turn out to be a disaster. Now, we're sure that you don't want this uncertainty in your life, especially not during the interstate move. That's why choosing to relocate with cross country moving companies in Nevada is the way to go. Safety, quickness, smoothness, and efficiency are the main traits of professional cross country relocations. Do yourself a favor and don't drain yourself physically and mentally. Get in touch with the professionals in Silver State and have the relocation you deserve.
Turn to Verified Movers for the rich selection of cross country moving companies Nevada
No matter which state you chose as your destination, cross country move will not be easy to organize and complete. Asking for assistance is something you should surely do, and professional assistance would be the best one. When you have great movers by your side, you're practically ensuring a smooth and stress-free relocation. So, it's safe to say that having experienced professionals by your side is essential for the successful outcome of your move. While these experts may seem difficult to find at first look, once you turn to Verified Movers, you'll see how simple it really is. By browsing through our database, you'll encounter so many reputable cross country moving companies Nevada. And, with company profiles and reviews at your disposal, you'll easily choose the right one. So, make sure to visit us, and make a leap towards a safe moving journey!
Facts About Nevada
01. Main Information
Popular Cities
Las Vegas, Reno, Henderson, Las Vegas Valley, Carson City, Sparks
US Senators
Catherine Cortez Masto, Jacky Rosen
State Website
State Moto
All for Our Country
State Nickname
Silver State
02. Geo Population
Area (sq mi)
110,577 sq mi
Total Population
3,185,786
Highest Elevation
13,147 ft
Time Zone
Pacific/UTC MT/UTC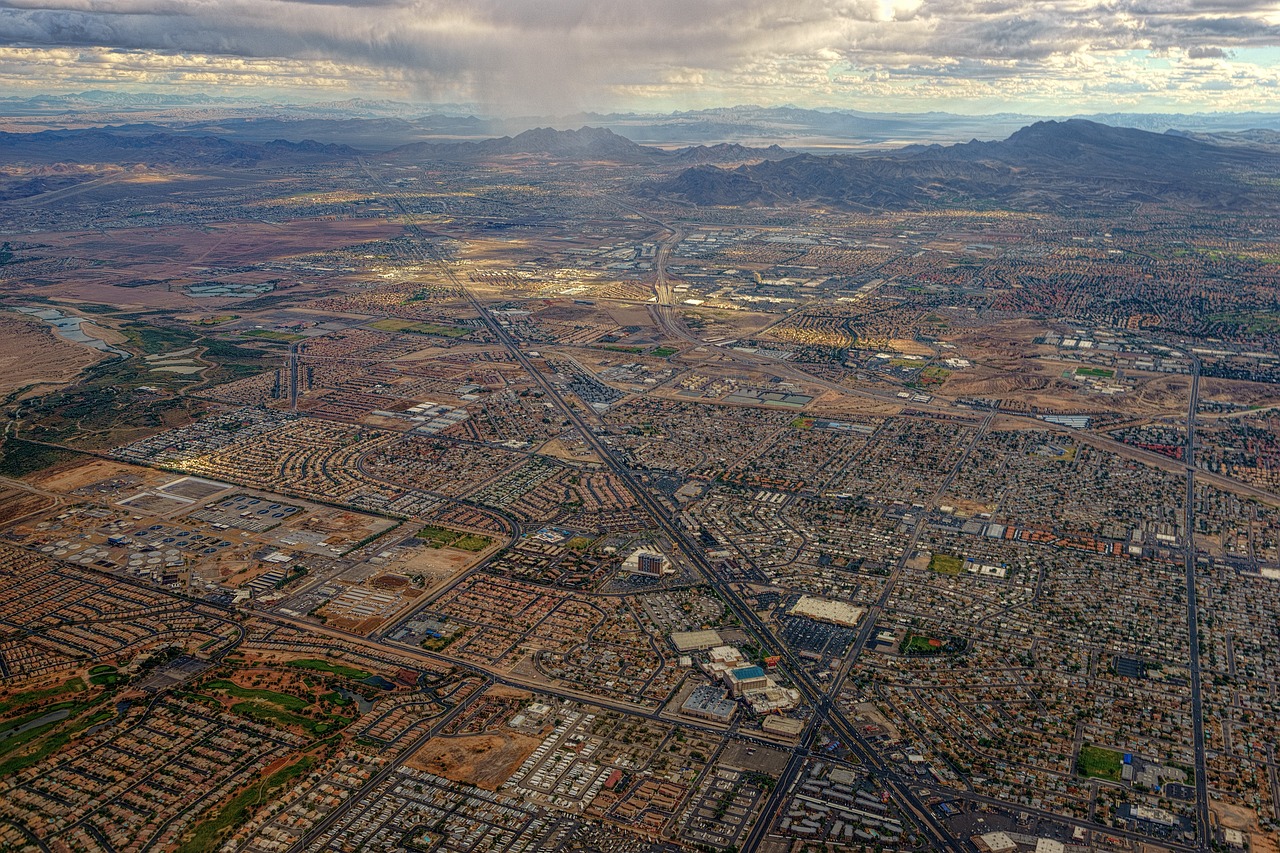 03. Education
Top 5 Elementary Schools
The Meadows School, Sage Ridge School, Coral Academy Of Science Las Vegas Windmill, Coral Academy of Science - Las Vegas Sandy Ridge, Pinecrest Academy Inspirada
Top 5 Middle Schools
The Davidson Academy, The Meadows School, Sage Ridge School, Coral Academy of Science - Las Vegas Sandy Ridge, Pinecrest Academy Inspirada
Top 5 High Schools
The Davidson Academy, The Meadows School, Sage Ridge School, Advanced Technologies Academy, Coral Academy of Science - Las Vegas Sandy Ridge
Top 5 Colleges
University of Nevada, Reno, University of Nevada, Las Vegas, College of Southern Nevada, Western Nevada College, Great Basin College
04. Rates
Average Income (household)
$60,365