Your relocation might be an event that you have been preparing for throughout the last few months. At the same time, it could also be something that you have to get ready for in the spur of the moment. While every moving endeavor is different as it comes with its own set of challenges, there's one thing most moves have in common – the need for professional assistance. Thus, when faced with relocation, the best thing one can do is contact the companies that consist of the top movers in El Paso. With their guidance and support, you'll get to experience a smooth and seamless relocation that won't have you experiencing stress, worries, and anxiety over what's to come.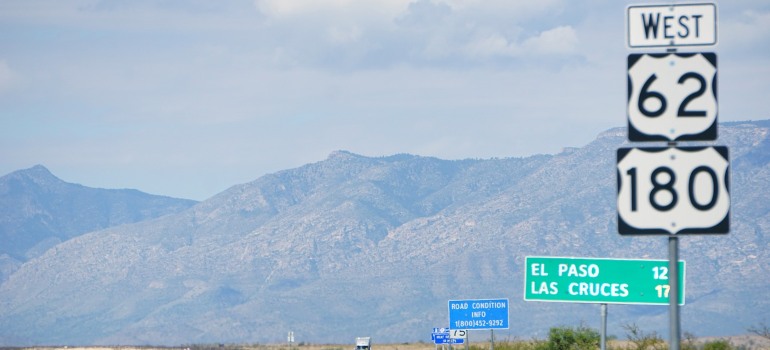 Use our pick of the top ten moving companies in El Paso
Most people opt for a manual search for a moving company. Considering the fact that we all have access to personal computers and the Internet, it's easy to sit back and Google a term such as 'top movers in El Paso reviews.' A simple Google search would then reveal that you have dozens, if not hundreds of different options at your disposal. For most people, this isn't a piece of good news, as having so many different options ends up being confusing. Thus, we have taken it upon ourselves to help you make this decision a bit easier. We here at Verified Movers have looked through the available moving reviews, as well as the qualifications top El Paso movers have. Thus, we have come up with a list that consists of the top ten candidates. Bear in mind that this list is formed according to our opinion and estimate.
After 30 years on the market, Two Men and a Truck has grown into one of the most recognized moving companies in the country thanks to the vast selection of services and skills and the dedication of their movers. If you are moving your home, or maybe your business, locally or long distance, give Two Men and a Truck El Paso a call. You will get a free moving quote and a full moving service that will ensure you get to your destination in a smooth and stress-free fashion.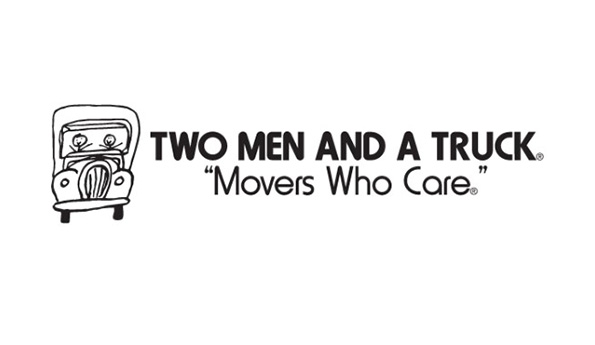 Despite the fact that there were never so many moving companies on the market, finding movers that you can trust is not an easy task. That is why moving with renowned movers is the best way to go. And if you take a look at Two Men and a Truck El Paso reviews, you will see that this is more than just a well-known moving company. They are humble and serve their customers with utmost care and dedication something that cannot be seen with larger moving companies that treat their customers like numbers. Two Men and a Truck is certainly not that kind of company. If you move with their help, you will enjoy their friendly and courteous movers that will do all in their power to ensure you get the top-quality moving service you are paying for.
Two Men and a Truck El Paso offer a wide range of moving solutions. You can call then regardless of whether you are moving your home or an office. And you can call them for local and long-distance relocations. Besides, they are offering packing, piano moving, junk removal, and storage services along the way. And they are offering them at fair prices.
There is no better way to ensure a positive moving experience than hiring Two Men and a Truck El Paso. To book them for your upcoming relocation process, call them or get in touch with them through their website.
All My Sons El Paso has more than 3 decades of experience in providing residential and commercial moving services. They are one of the most highly rated movers in the city and your best chance for a smooth and enjoyable move. No matter whether you are moving locally within the city or long distance, this moving company has a wide selection of moving services that will help you get to your destination in a carefree manner. If you want to book them for your next move you can easily contact them through their webpage and acquire a free moving quote or you can call them directly.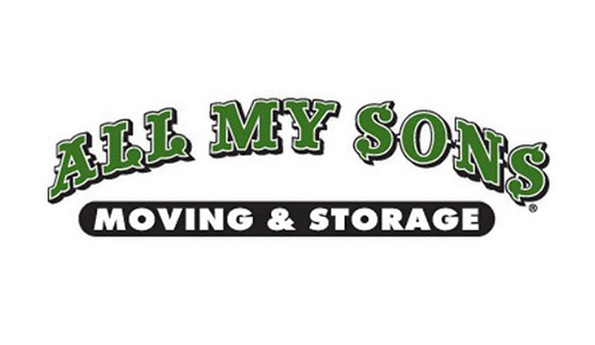 All My Sons El Paso reviews tell us that this is one of the most highly appreciated moving companies in the city. They are known for having highly professional movers that are working hard to ensure every relocation ends up as intended. A lot of their customers are using their services for years and they do not think about hiring other movers. If you are looking for reliable movers with good reputation, your quest can end here.
This moving company is providing a large number of services. They are handling residential and commercial relocations. And they handle them locally and long distance. All My Sons El Paso also offers professional packing services but they can also provide you with packing materials if you choose to pack on your own. If you want them to transport your car to your new place, they can do that as well.
There is no need to fo through a difficult move when you have All My Sons El Paso at your disposal. They are offering superior moving services at fair prices. And they will make sure that you get the service you are looking for.
John Ferguson Moving & Storage El Paso is a company that started its business in the moving industry with just one truck. In 2006, they decided to open their doors to the public, and help the people with their skill and goodwill. The main desire and mission of these people were to provide the best moving services to their fellow citizens in El Paco. But not only that, but to be their support, and best help in the moments of moving. Moving is a very important step in the life of everyone who decides for it, and that is why this work needs to be done in the best possible way, carefully and professionally.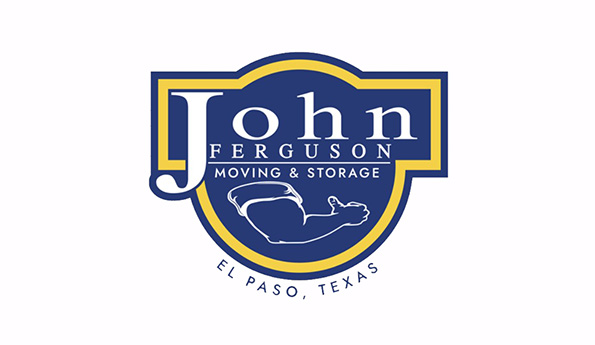 Through the evolution of its business, John Ferguson Moving & Storage Company has gained a reputation to date, and they can say for themselves that they are one of the most reliable moving companies in their area. Also, their business has progressed, so they have made a rich offer of moving services. Their offer includes everything you need for a quick, easy, and successful move. And most importantly, for a stress-free move.
John Ferguson Moving & Storage El Paso can offer you a variety of moving services starting from local and long-distance moving. For these types of relocations, they have a specially designed package of services consisting of efficient packing services, help from their movers, and everything else you need in those moments. The next thing that is very important in their offer is storage services, and senior moving services. When we talk about storage services, we must note that you can use these services outside the relocation process. While senior moving services include packing services, constant help of professional and friendly staff, storage services, loading and unloading, and many other services including special services. If you want to know more about the company's business and its relocations, check out John Ferguson Moving & Storage El Paso reviews. There you will find a large number of comments from satisfied customers, and you will see various experiences.
For over 15 years, Super Good Movers Moving & Storage El Paso has been one of the best moving service providers in the city. During that time they have successfully moved a large number of households and businesses locally and long-distance. They are also known for providing top-quality packing services and storage. So you can get a full service if you choose to move with this moving company. If you decide to use their services for your next relocation you can easily contact them through their webpage where you can also get a free moving quote.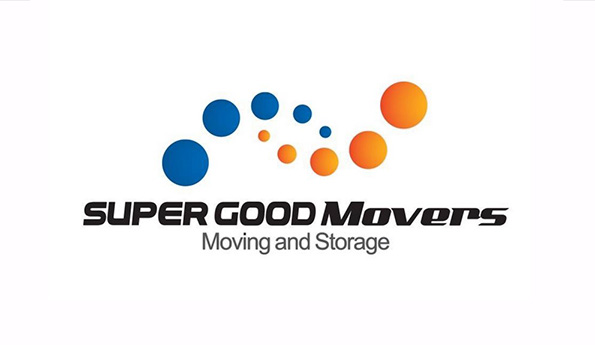 In the times when most companies are focused on profit, professionals that are customer-oriented are more appreciated than ever. And if you take a look at Super Good Movers Moving & Storage El Paso reviews, you will see that customers are very satisfied with the way this moving company conducts its business. According to those reviews, this moving company is highly reliable and fully dedicated to providing top moving services. Their movers are trained and experienced and they operate modern equipment and vehicles.
Super Good Movers Moving & Storage El Paso offers residential and commercial relocation services locally and long-distance. They are also known for providing superior packing services that include unpacking as well. If you need storage, on the other hand, you can give them a call and they will help you store your valuable possessions in their modern storage facility.
If you are preparing for a move, the best way to ensure a smooth and stress-free process is to hire Super Good Movers Moving & Storage El Paso. This moving company has been moving individuals and businesses for over 15 years. And they have a proven history of providing high-quality moving and storage services.
Cisco Movers is a family moving company that can provide you with efficient, quality, and very affordable moving services in El Paso, Texas. They are a company made up of experts, professionals, skilled and kind people who will help you realize one of the most difficult jobs in your life – your move. Cisco Movers El Paso has created a full range of moving services for its customers that include everything you need to locally move your home or office. Residential and commercial services include everything you need for an easy, simple, and smooth move. And the most important thing in the whole offer is the constant help of professional Cisco Movers during your entire relocation process. From start to finish.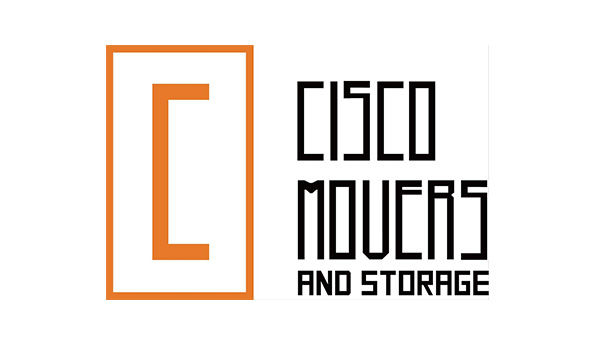 If you decide to relocate your home, don't do it by yourself, but call Cisco Movers for help. At any time you can get a free moving estimate and they will give you all the necessary information about services, price, and complete offer. Also, professional staff will be available to you at any time and will be happy to answer all your questions and resolve all your concerns. In addition to standard packing services, Cisco Movers El Paso will offer you unpacking services, delivery services, and of course storage services that can bring you many benefits. And one of the best features of storage services is that you can use them outside the relocation process, in any situation. When it comes to commercial moving, Cisco Movers are there to help you with packing and moving office equipment, office furniture, and everything else.
If you take a few moments and look at Cisco Movers El Paso reviews you will be able to see the comments of satisfied customers who have had a wonderful experience with Cisco Movers. And of course, you will be convinced of our words. If Cisco Movers El Paso is your choice, you can expect fast and efficient service at a good price!
Each relocation process is unique and requires special attention and adequate access to the donkey, which is why Central Transportation Systems is the right choice for you. Their ninety years of experience in the moving industry and over a thousand successfully solved moving processes have built their strong reputation and strengthened their name. Central Transportation Systems Company El Paso provides you with full moving services. Whether it's moving your home or business, you can always count on their professional moving team, which is educated and trained to provide the best service to their customers and treat their belongings with great care.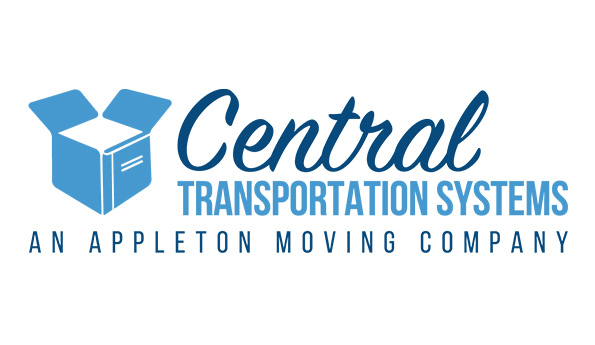 What makes Central Transportation Systems El Paso special is its rich offer of moving services. In addition to standard moving services, they can offer you a full service for your residential and commercial moving. But also, in their offer, you can find international moving services, and services for government, and military moving. But that's not all. Central Transportation Systems company can also offer warehousing services as well as logistics, transportation, and project management.
If you decide to relocate your home, their experts will help you with appliance moving, equipment moving, and furniture moving, and provide you with fast delivery services. And if you find yourself in a situation where you need safe and secure storage units, you can always contact Central Transportation Systems El Paso. They can offer you household storage, commercial storage, and warehouse and distribution. The advantage of storage services is that you can use them outside the relocation process in various situations such as renovating your home, pantry, etc.
One of the best ways to find out more about Central Transportation Systems is to contact them and request a free moving quote. But also, you will learn a lot if you look at Central Transportation Systems El Paso reviews. Satisfied customer comments are the best description of any moving company.
If you are looking for a moving company that is capable of handling the most difficult relocations call International Moving & Warehouse Co El Paso. This moving company is one of the most highly rated on the market. And it is all thanks to their dedication and a wide selection of moving and storage services. They handle local, long-distance, and international relocations of all sizes and provide additional services that will make any relocation process, no matter its size, smooth and enjoyable. To ensure their assistance for your next relocation process you can give them a call or get a free quote on their webpage.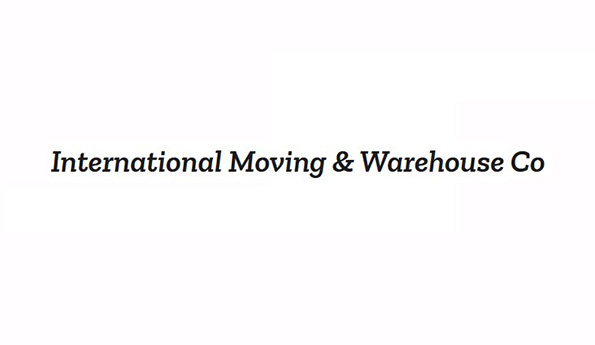 According to some of the International Moving & Warehouse Co reviews, this is one of the most trusted moving companies on the market today. They have a long history of providing superior moving and storage services and a large number of clients that can support that claim. The sheer number of long-term customers says a lot about a moving company. And this moving company has many clients that have been using their services for years. If you want to join that club, simply give International Moving & Warehouse Co a call and schedule their services for your next move.
When it comes to the offer of services, not many moving companies can match International Moving & Warehouse Co. They are handling residential, commercial, and military relocations locally, long-distance, and internationally providing top quality packing, storage, and auto transport services along the way. No matter whether you are moving with a suitcase of items across the street or you are moving a three-story family home to another continent, this moving company will know how to help you.
To ensure stress-free relocation give International Moving & Warehouse Co a call. They will make sure that you get to your destination feeling happy and satisfied.
If you are looking for a proven and safe moving company to which you can leave the process of your move, as well as take care of your belongings, then you are in the right place because Move West El Paso may just be the right choice for you. With the desire to make it easy for their fellow citizens to relocate their home or business space, Move West El Paso decided to start their business in the world of the moving industry. Slowly but surely, they took the steps to the top, improved daily, and today have finally become one of the best moving companies in Texas.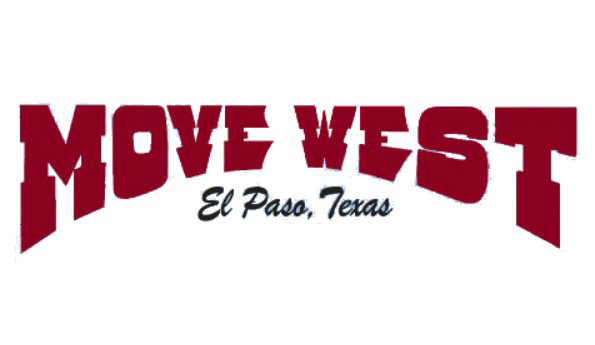 Move West El Paso has designed a full range of efficient and high-quality moving services that help many people today move easily, quickly, and smoothly to their new home or office. Also, what is important to say is that this company has a large number of satisfied customers, and you can be sure of that if you take a moment and look at Move West El Paso reviews.
What we want to emphasize are the services that this company can offer you. Thus, their offer includes full moving services for local, long-distance, or interstate moving. Long-distance moving belongs to the group of slightly more difficult moving processes and as such requires great care during planning. But regardless of the type of relocation, Move West El Paso will provide you with attention, support, and assistance regardless of the type of relocation. Part of the offer of Move West El Paso company are special moving services such as Piano and Organ moving, safes moving, loading and unloading rental trucks, trailers, and mobile storage containers. What is very important to emphasize is that this super moving company will offer you a very favorable and affordable price for its services, which you will not be able to afford. But with that, you also get various discounts. So, hurry up and contact the right moving professionals.
Apple Moving is one of the most reliable and professional moving companies in the area. Their 25 years of work experience have brought them much success, satisfied customers, and new business opportunities. Starting with one truck, to this day they have progressed and become a large company with moving services that are well known for their quality. Apple Moving El Paso company consists of professional movers who have undergone rigorous and daily training, and moving agents, that will be available to you throughout the relocation process.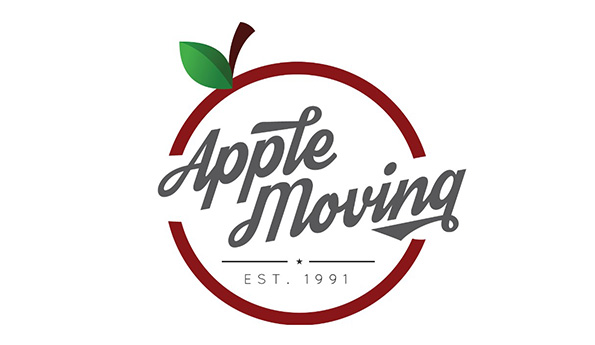 The success of Apple's moving company has brought them many satisfied customers, which is what Apple Moving El Paso reviews clearly show. You will not be disappointed by the quality and professionalism of this exceptional moving company.
Apple Moving El Paso company can offer you its best, most efficient, and high-quality services, that will make the relocation process simpler, easier and faster. If you decide to move locally or long distance, what they can offer you are full moving services for your move, and constant help from their experienced moving teams. Apple Moving El Paso offers you everything you need for your home or office relocation. Packing and unpacking services, loading and unloading, furniture disassembly and assembly, storage services, moving and packing supplies, and much more can be found in their offer. Apple Moving will make sure to give you the best prices for your move that can fit into your budget. You can also find their services in several locations such as Austin, San Antonio, El Paso, Killeen, Del Rio, and Winters in Texas, Woodbridge, Norfolk, in Virginia, Rola in Missouri, Colorado Spring in Colorado, Fayetteville in NorthCarolina, and Fort Walton Beach in Florida.
If you are looking for the ideal moving company that will faithfully follow you throughout the entire process of your move, then Willis Permian Movers El Paso may just be your best choice. They can guarantee you a successful move and peace of mind. Forty years of experience in the moving industry, daily facing of great moving challenges, and various types of relocations have enabled them to improve and progress on a daily basis.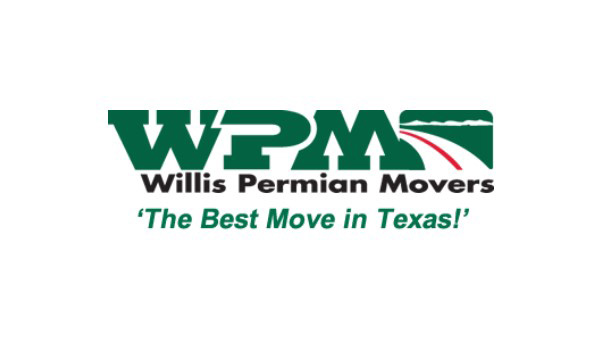 Through their dedicated and conscientious work, they have performed hundreds of moving processes of various kinds, and thus have gained a large number of satisfied customers. This has allowed them to become one of the most reliable moving companies in Texas. Just check out Willis Permian Movers El Paso reviews and you'll be able to see loads of comments from their satisfied customers.
The services that Willis Permian Movers can offer you are very specific and designed with great care to make it easier and easier for your customers to move. Whether you want to move your home or business, they will provide you with professional help that will come in more than handy in such situations. Their offer includes full moving services for local, long-distance, and international moving. International moving is one of the most demanding types of relocation and as such requires special attention and planning, all of which this professionals take care of in a simple and straightforward manner. All services include packing, moving and packing supplies, loading and unloading, delivery, moving truck, and most importantly the constant help of our super movers. Willis Permian Movers El Paso will do its best to live up to all your expectations and meet all your requirements. Reach out to them today to learn more of their service, get a free moving quote, and schedule your moving date today!
Does the success of your move depend on getting professionals to help?
People will experience different doubts and dilemmas regarding their moving endeavors. After all, there are many decisions to be made in the days leading up to your move, and they will all determine how the final result will pan out. There's no doubt that the biggest decision you have to make will be to decide whether you want to move on your own or with a moving professional by your side. While there are many advantages of hiring a professional moving company in El Paso, there are some situations where opting for professional assistance isn't an option – it's a necessity.
Those who are facing a business move shouldn't take any chances. Commercial relocation is a process that will require a lot of skill and special knowledge. Relocating your IT equipment and industry-related furniture will be a responsible job. Thus, you should hire a top moving team in El Paso, as they will have all the qualities we have just mentioned.
Secondly, a long-distance relocation will always entail professional assistance. Moving your belongings to a distant location means that there's plenty of room for something to go wrong. In fact, the greater the distance between point A and point B, the higher the chances of failure. Thus, if you plan on making a cross-country relocation, we always suggest that you consider professional help.
When is it possible to relocate in the DIY style?
It's important to be realistic and honest with yourself about your upcoming relocation. If you are relocating out of a five-bedroom house, you are highly unlikely to be able to do so by yourself. The mere thought of having to pack all of those items should be enough to help you understand why a DIY move under these circumstances is not doable. On the other hand, if you are moving out of a small studio apartment or a one-bedroom home, you might be able to handle the upcoming process on your own.
Secondly, it's crucial to take a look at the type of items you plan to relocate. Are we talking about common household furniture, such as chairs, end tables, and sofas? Then you can take that risk and attempt to move by yourself. However, if there are any items of special value or uniqueness involved, you should be cautious and careful. Hiring a team consisting of the top movers in El Paso is the wisest decision you could make.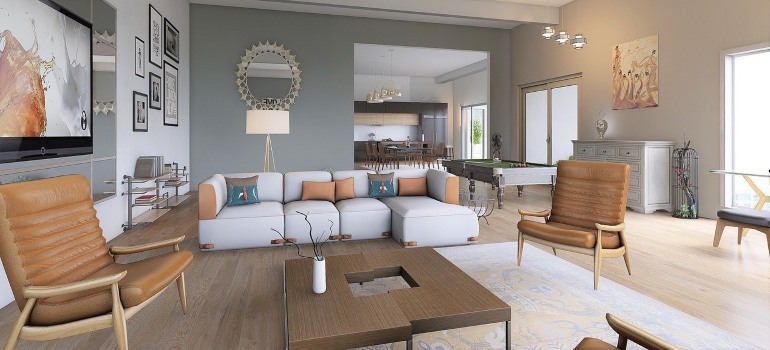 Finally, rest assured that the distance of your relocation plays a vital role. People who are moving down the block or across the city have the luxury of making a couple of trips when moving their items. Contrary to those facing a local relocation, people who have to cross greater distances will have to get it right from the start. There will be no room for error, and errors happen all too easily during relocation. Thus, unless you are 100% confident that you can relocate your items long-distance without any damage, we don't suggest you take this significant risk.
The tasks you will want to leave in professional hands
Let's start by saying that every moving task is there for a reason. Everything you do in the days leading up to your move will have an impact on the final outcome of your relocation. However, you must be aware that there are some moving tasks that simply take precedence. After all, buying an insufficient number of medium moving boxes might be a drag as it will send you on another shopping trip. However, it can't compare to the process of creating an unsuitable moving plan that has the potential to ruin your entire relocation. Thus, you'll want to leave the following three tasks in the hands of your El Paso movers:
Planning. The creation of a moving plan seems simple, but it isn't until you get to it that you understand just how challenging it is. It's always better to have a professional mover in charge of this important task.
Loading/unloading. While damaging your furniture is one of the most common mishaps that happen during relocation, sustaining moving injuries is one of the worst things that one could endure. Both the damage to your items and moving injuries happen during the loading/unloading stage which is why professional assistance is imperative.
Transport. The job is nowhere near done once your moving truck is loaded with your belongings. The second part of the job is yet to come, as you have to drive that truck to the new location. However, rare are those who can actually succeed and enjoy this endeavor. Thus, it's always recommendable to get a team of long-distance movers in Texas and put them on the job.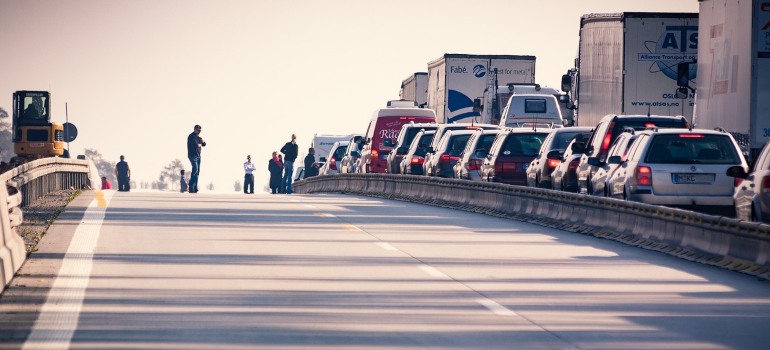 Moving is a complicated process and there's no reason to take on additional risks. Thus, opt for professional assistance and you'll solve quite a few of your problems.
Special circumstances that require special assistance
One is fully free to decide whether they want to opt for the basic relocation package or obtain special moving services. It's a general rule of thumb that special assistance is a requirement in some circumstances. Whenever there are special items of high value involved, one is advised to seek the help of interstate movers in Texas. There are many different moving services one could opt for. However, we've come to the conclusion that the most common assistance options are:
Storage services. Interstate moves are known as complicated processes that most often require a storage solution. You can find these services with a plethora of different movers in El Paso.
Packing services. Packing is the biggest and most time-consuming task that people encounter during relocation. Most professional movers in El Paso offer different types of packing solutions. They can pack your house top-to-bottom or provide partial packing assistance.
Senior movers. Different age groups will experience different challenges related to relocation. Arguably, senior citizens will have the hardest time dealing with their moving tasks. Thus, a team of special senior movers is oftentimes a necessity during these moving endeavors.
Piano movers. Pianos are among the most complicated items that one can relocate. These heavy yet delicate pieces require a professional touch and plenty of equipment. Thus, it's the best idea to employ the top movers in El Paso and have them protect your special piece.
Auto-moving services. People consider their vehicles as a part of their family. If you want to make sure that your car stays safe during a move, it's vital to invest in auto-shipping services. With these services, your car will arrive from point A to point B without touching the ground.
Where do you come in?
Most people who opt for a fully assisted move believe that they will have no responsibilities. While you might not have to pack your items or shop for packing supplies, you still have quite a lot to do. In fact, you have the most important responsibility resting on your shoulders – keeping an open line of communication. Being honest and upfront with your El Paso movers will save you from plenty of troubles. After all, you can't expect your moving team to know what you want and expect out of your move. The only way for them to be acquainted with your needs and wishes is through communication.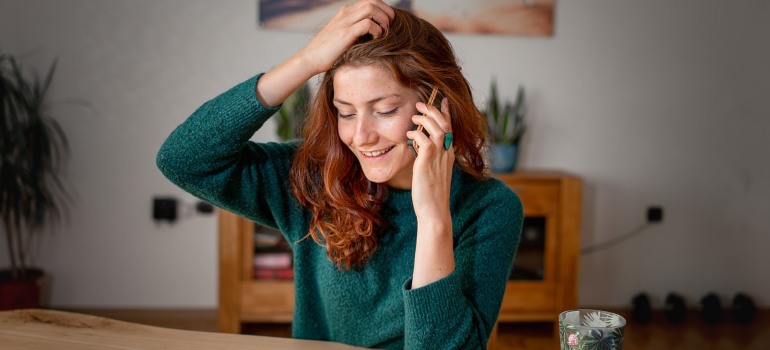 Pay special attention to disclosing all the items that you plan to relocate. Most movers will charge you based on the weight of the cargo. Likewise, they will need to create a suitable plan of action which they can only do once they have all the necessary pieces of information. Thus, build your relationship on trust, and moving success is bound to follow.
How do you go about finding the top movers in El Paso?
Most people are aware of the fact that there are plenty of good movers in their environment. However, they don't know how to actually find the one team that will be perfect for their needs. We here at Verified Movers have plenty of experience in the industry. Thus, we have no problem disclosing that there are quite a few traits most reliable moving teams have in common. Of course, keep in mind that you can search for a company that has different qualities you find important. However, the five traits and qualities that every good moving team needs to have are:
Professionalism. El Paso's top movers always treat their customers with respect and professionalism. You will feel valued and respected when talking to such movers.
Equipment. The relocation of all of your items entails plenty of equipment. From dollies to moving straps and a fleet of moving trucks, your company needs to be able to meet all of your requirements.
Experience. Whether in the form of years spent on the market or seasoned movers, your ideal moving team will have plenty of experience under its belt.
Licenses. This one should be a given, yet many people forget to check whether their team has all the necessary licenses. Don't make this mistake if you care to stay away from moving fraud.
Uniformity. The best moving companies on the market care a great deal about their brand. Thus, their movers are always presentable and dressed in uniforms.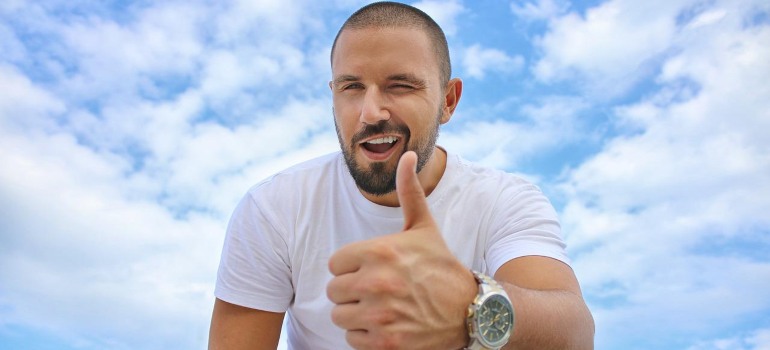 Signs to look out for
Just like there are many positive signs that indicate you have found a good mover, there are just as many bad ones. The truth is that you should keep your eyes peeled for both. Spotting the negative signs early on gives you a chance to avoid dealing with a fraudulent moving company. And if you are someone who is about to relocate, then you have no greater concern than avoiding moving fraud. Noticing any of the following signs is reason enough to shift your focus towards another moving company:
Low-ball moving estimates. A good moving team in El Paso is aware of the great qualities their movers possess. Thus, they put a fair price on their services, as they want to show respect towards both their movers and their customers. Most companies that are obviously too cheap in comparison to their competitors are fraudulent.
Significant deposits. You should not be forced to pay a substantial amount of money before your moving day.
No face-to-face contact. It's essential that you initially establish an over-the-phone contact, and follow it up with an in-person meeting.
No physical address. Every company should have an office in which they operate. This is a place that you can visit should any problems come up. Thus, if a company doesn't have an office, then you should think twice before hiring them.
Unprofessional behavior. The best moving companies in El Paso always treat their customers with due consideration. If you feel like the person you are talking to is unprofessional and using informal language or slang, think about your other options.
You should never underestimate the importance of avoiding moving fraud. The company you hire will either make or break your relocation, which is why the search for one requires some time.
How can Verified Movers assist your pursuit of the top movers in El Paso?
The sole purpose of Verified Movers is to make your upcoming relocation as simple as possible. To do that, we offer a comprehensive database of top moving teams in the United States of America. At the moment, our database contains 18,000 moving companies, giving you full access to the biggest variety of moving teams. Moreover, using our database is fairly easy. All one has to do is fill out a moving info form, send it back to us, and wait to receive a tailored list of suggestions.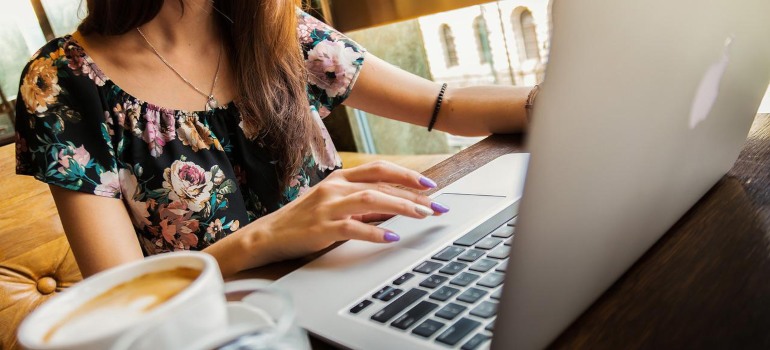 It will be up to you to choose the optimal moving company in El Paso that you think will work best for your needs. All the company profiles contain the necessary contact details, so you don't have to spend your time searching for that information online. Moreover, there's something even more important that you can find on our website that will have the greatest influence on your pick of the right moving team – top movers in El Paso reviews and customer testimonials.
We provide full access to honest and verified moving reviews
Reading plenty of moving reviews before signing a moving contract is a sensible thing to do. It gives you a chance to find out plenty of details regarding a moving team you are thinking of hiring. Nowadays, the problem with finding El Paso moving reviews online is that you never know whether those testimonials are fabricated or honest. At Verified Movers, we have taken every necessary step to ensure that the reviews you read are verified and trustworthy.
We have trained and devoted professionals in charge of reading the posted moving reviews. Their job is to search for any signs of spam or plagiarism which could hinder the reliability of the available reviews. It goes without saying that such reviews are not allowed on our website, as we have a strict policy. Moving companies can't pay to have the reviews altered or deleted, as we believe that our customers deserve complete transparency.
Data on Texas migrations
The verdict is in and it says that Texas was the second most moved-to state in the United States of America, being topped only by Florida. Likewise, Texas also occupies the same spot on the list of the states people are moving from the most. And even though significant numbers of people are moving to and moving from the state, the State of Texas still manages to experience positive moving trends. Since the last census in 2010, this state has gained 4.2 million residents. This shows a significant growth of 16.4%, making Texas one of the fastest-growing states in the United States of America. When it comes to 2019 alone, the Lone Star State has gained 100,000 new residents.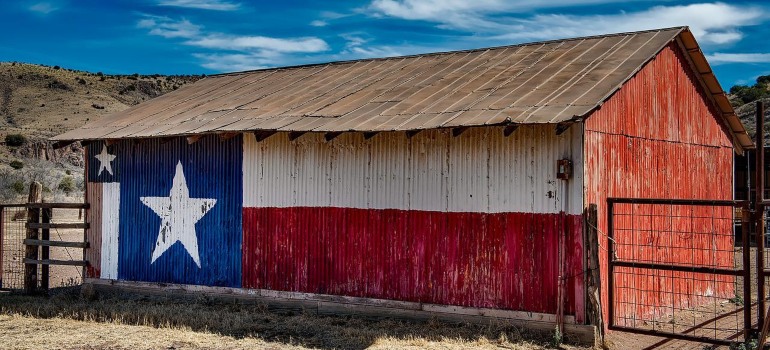 The cities that seem to be in greatest demand among those moving to Texas are Dallas, Fort Worth, Austin, and Houston. However, the Texas newcomers have also found their place in cities such as El Paso and San Antonio. Both bigger and smaller cities in Texas have seen an influx of residents, with bigger cities unsurprisingly leading the way.
Why are millions of Americans moving to Texas?
Let's put it this way – one doesn't lack reasons for moving to Texas. However, when asked, most people will tell you that they have moved to this state due to employment opportunities. Texas is an economic powerhouse with many businesses relocating to this state in a hurry. Many job opportunities coupled with higher wages result in fertile ground for movers who sure are in a rush to settle in this area.
And while the wages in Texas are higher, the prices are actually lower. Plenty of metropolitan areas in the state come with a relatively low cost of living, allowing your paycheck to last a lot longer. Cities such as Houston and Dallas are much cheaper when compared to San Francisco and New York, both of which are notorious for their high cost of living.
Another advantage that Texas has working in its favor is the affordable housing market. The land is cheaper, there are fewer regulations, and homes come with a reasonable price tag. Of course, the final price of a house will depend on the city, as well as the neighborhood. However, the state's average cost for housing is $177,000, with the median home price in a city such as San Antonio being only $243,000. Now compare these numbers to the ones a person can find in San Francisco and NYC and you'll understand what we are talking about.
Data on El Paso migrations
Texas is one of the most popular moving destinations but, unfortunately, the same cannot be said for El Paso. This city is one of the nation's leading metro areas when it comes to the number of people who are leaving. Moving trends show that the city's population has been rather stagnant since 2012. To put this into numbers, since the 2010 census, 50 000 more people have moved out of El Paso than have moved in.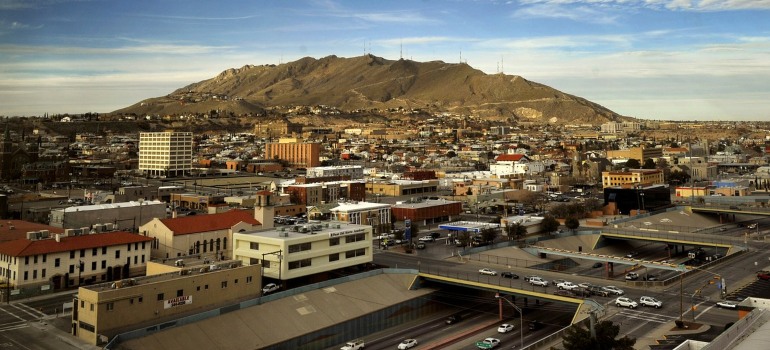 The outpour of people from El Paso into other US communities could be labeled with the term 'brain drain.' However, the situation in this Texan city is much more complicated and serious, as there are both blue-collar and white-collar workers leaving the city. The situation is so serious that it marks its slowest growth rate between censuses since 1930.
Why are people leaving El Paso?
Even though the area has a lot of people with high-tech degrees, it has a different problem – it doesn't provide sufficient employment for all of these educated people. El Paso has become known as a city with low wages, and it's an area where finding employment is notoriously difficult. Sure, there are plenty of call centers and service sectors where one could get a job. However, these aren't good options for people with a great educational background.
Likewise, many people don't feel comfortable living in El Paso, which pushes them toward different US cities. The standard of living in this Texan city is expected to rise in the future. And when it does increase, it's estimated that the negative migration trends will cease. But until that happens, El Paso will remain one of the cities people are in a hurry to leave.
Where El Pasoans are moving to?
The outpour of so many people who leave El Paso every single year gives plenty of data to be analyzed. Thus, we are able to draw significant conclusions about the cities that have gained a substantial number of residents thanks to El Paso. Research shows that the following ten cities are the biggest attraction for the people leaving this area:
Las Cruces
Dallas-Fort Worth
San Antonio
Phoenix
Houston
Austin
Killeen
Colorado Springs
Denver
Seattle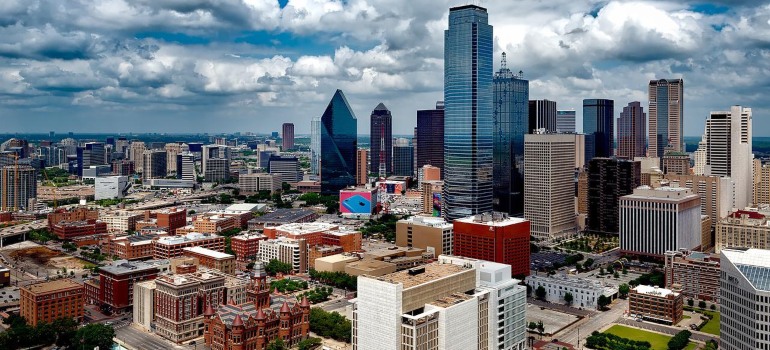 It just so happens that these same cities have sent the biggest number of people into El Paso. We have mostly talked about the negative migration trends and the fact that many people are leaving this city. However, that doesn't mean that new people aren't moving to the area. And when they do move here, they usually come from one of these ten cities in the United States of America.
How do Americans choose to move?
Whether moving to or from El Paso, there are plenty of decisions you will have to make. Undoubtedly, the main one will be to decide whether you want to move by yourself or by enlisting some help. It's safe to say that there are many pros and cons of both of these options, and the right decision boils down to an individual's needs and preferences. However, if you are on the fence about the right way to go, it might be helpful to see what other people before you have decided to do. Statistics show that:
1.3 million people move by themselves.
1 million people relocate by renting a moving truck.
650,000 people move with professional moving assistance.
You have three viable options that will help you decide the best course of action for yourself. However, you should always take the success of different moving types into account. Do you think that the success rate for DIY moves is the same as the rate for assisted moving endeavors? The latter situation usually provides people with better chances of success and a damage-free relocation of their belongings.
How far do we move?
We know that it seems like most Americans don't hesitate to move to a different state. And that might be true when all the right conditions for such an endeavor are met. However, you might be surprised to learn that the biggest number of moving endeavors carried out within the nation are actually of local nature. Data shows that:
43% of moves are carried out within the same city.
35% of moving endeavors happen within the same state.
20% of movers venture to a different state.
2% of moves happen with an international location as the final destination.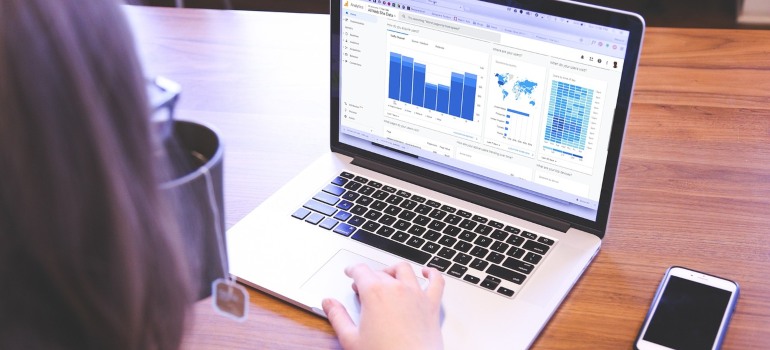 This is most likely a piece of good news, as the costs associated with an interstate relocation can add up rather quickly. It is estimated that the average moving cost of an interstate relocation is $4,100, while an average in-state move costs $980. And while most moving companies have their own rates, most movers charge an hourly rate of $25 on average for local moves. The breakdown of these prices should give you an idea of whether or not you can afford to hire the top movers in El Paso.
The most common reasons behind moving endeavors
Americans are no strangers to moving. When a person decides to move, they are urged by numerous reasons for doing so. Like any other year, people have had a very clear motivation for moving, as numbers suggest that:
34% of people moved for family-related reasons.
26% of individuals have relocated due to their careers.
20% moved for lifestyle preferences.
20% relocated due to economic reasons.
However, it helps to know that there are also many secondary reasons for moving. They give better insights into how people are feeling, and they show that:
45% of people cited searching for a lower cost of living as the deciding factor.
43% cited better culture.
39% moved due to political reasons.
38% of people were in need of climate change.
37% went in pursuit of a place with lower taxes.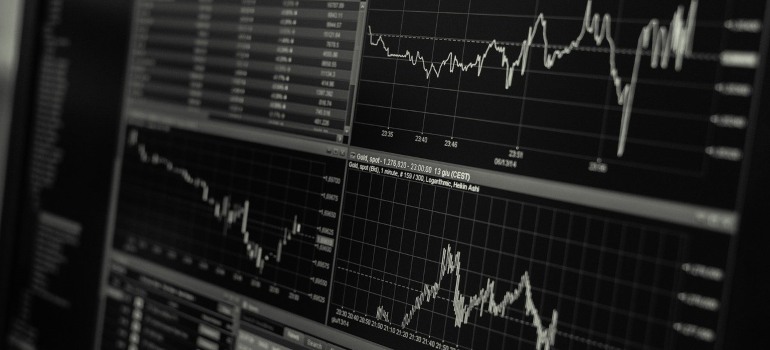 Bear in mind that this merely shows the main reasons why one might decide to relocate. There are those who defy all odds and statistics and move simply because they need a change of scenery. Everything can be a good enough reason for moving if you feel like that's the right next step in your life.
What is the profile of an average mover?
Considering the fact that a significant number of students will move every year, and taking into account that just as many seniors can relocate during their retirement, it's safe to say that everyone can be on the move. However, there are still some people who are more likely to find themselves facing relocation. Statistics show that an average mover in America usually satisfies one (or more) of the following three criteria:
He or she is between the ages of 18 and 34.
They are moving with one to two children by their side.
They are renting their home and not purchasing it.
We can all agree that, for the most part, the millennials perfectly satisfy all of these three criteria. However, data shows that they are much less likely to move when compared to the previous generations. Most often, the millennials are limited by a lack of good job opportunities and the inability to become homeowners. This isn't to say that this generation is staying put – far from it. But they aren't nearly as mobile as could be expected.
Data on El Paso's real estate market
Knowing that people are moving out of El Paso might have you thinking that the real estate market in the area isn't so great. However, this city in Texas was ranked 4th in Trulia's hottest real estate markets to watch out for in 2018. The reason behind this ranking could be found in the fact that El Paso has affordable condos, multi-family homes, townhomes, and different types of properties for sale. At the moment, the prices for the listed properties in the city range from $1.000 to $13.2 million dollars.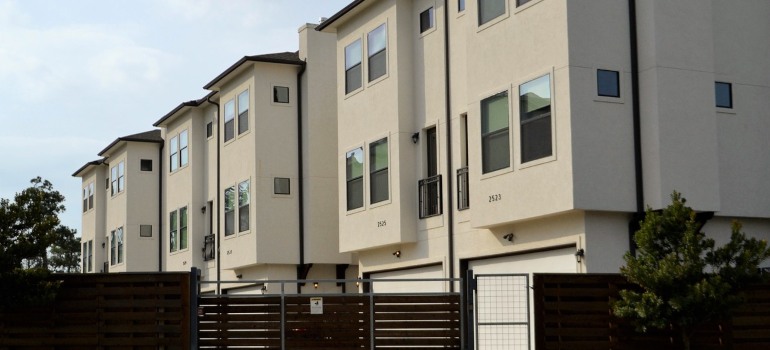 However, the median listing home price for a property in El Paso is $230,000. Compared to other big cities in the nation, as well as Texas, these prices are rather affordable and enticing for buyers. Furthermore, the median listing price per square foot sits at $129. These prices show a 17.9% increase year-over-year.
Currently, El Paso is a seller's market. This means that there are more people interested in purchasing property than there are selling it. This disbalance in demand and supply creates a lack of available homes, having people compete for a limited number of properties. That's why the sellers are able to get more money for their properties, which results in rising home prices.
At the moment, it takes 47 days for a property in El Paso to be sold. Thus, if you are thinking of purchasing a home in the area, you better be quick. Someone could make an offer for your ideal property before you get a chance to.
Predictions related to the area's housing market
Considering the high demand for homes in El Paso and a limited number of available properties, it's safe to say that the market will remain favorable for sellers. And any market where sellers have the upper hand is usually accompanied by rising housing prices. We can't give you an exact percentage by which the homes in the area are expected to rise as predictions are only that – predictions. However, it's a matter of fact that the properties in the area have been gaining value in the last couple of years. The same trend is expected to continue during the year in progress, and the one coming after it.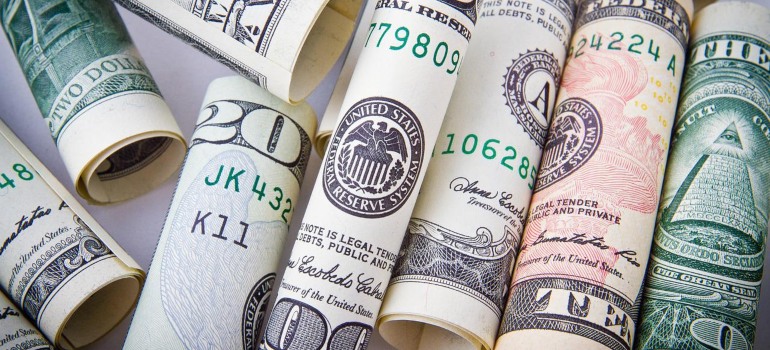 Should you invest in El Paso's real estate market?
Purchasing a property is always a costly process. Whether you intend to live in the house you buy or rent it out, it's a good idea to think about what's in it for you. Thus, you need to invest in a real estate market that isn't likely to crash. Otherwise, you risk losing your hard-earned money and facing a plethora of problems. You'll be happy to know that El Paso's real estate market isn't giving any indications that would suggest a crash in the foreseeable future.
Approximately 29% of households in this Texan city are occupied by renters. That means that, at any given time, almost one-third of El Paso's residents will need a rental unit, which is great news for you. Due to a limited supply of available homes, those interested in investing in a rental property will always have an occupied property. Likewise, due to so many people being interested in properties in this area, you can always decide to sell your house if need be. We've already concluded that it shouldn't take more than a month and a half for your home to be sold.
On paper, you have every chance of making a wise investment if you put your money in a property in El Paso. However, nobody but you can decide whether investing in real estate will be the right move.
Average rental prices in El Paso
El Paso has 178 neighborhoods. It goes without saying that the amount of your monthly rent will depend on the neighborhood you live in. However, if you are interested in the average numbers, expect to pay $945 for a unit. One-bedroom apartments typically go for $898, which shows a 31% increase when compared to the previous year. While average rental prices in El Paso are rather affordable at the moment, they are expected to continue to rise in the years that come.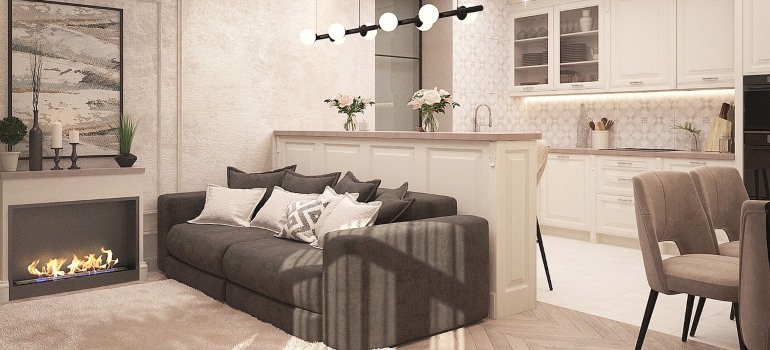 The good news is that you can always explore different neighborhoods and settle on smaller apartments. You might really want to live in a one-bedroom apartment, but you have to admit that a studio might get the job done if you are living by yourself. This city offers plenty of options, so don't hesitate to do your research.
Living in El Paso 101
If you have decided to find the top movers in El Paso after visiting the area, then you probably have some basic knowledge about the city. However, many people will decide to relocate without ever having visited a city. And while you might like to be adventuristic and explore the city after arriving, it's wise to learn a few basic pieces of information about your new city. It will help you decide whether El Paso is the right place for you. Thus, we have created a list that deals with a few aspects of life that you should learn something about before settling in the area.
The cost of living in El Paso
Quite possibly the main reason why some decide to move to El Paso is the city's low cost of living. The average cost of living in the United States of America is represented by the number 100. Thus, learning that El Paso's average cost of living is 81.4 gives you all the pieces of information you could need. To give you yet another comparison, the average cost of living in the Lone Star State is 93.9.
If we were to take a look at the breakdown of the prices for different aspects of life, we could notice that everything is cheaper in El Paso. From health and transportation-related expenses to groceries and utilities, people generally need less money to afford life's necessities. As previously mentioned, housing prices are particularly affordable, as they are far below the national average. In fact, they can be marked with an index of 56.5, making El Paso's real estate market significantly cheaper in comparison to the rest of the United States of America.
The job market in El Paso
We've briefly touched upon the fact that El Paso's job market isn't as great as it could be. This Texan city has a less healthy job market when compared to other metro areas of a similar size. The unemployment rate in the area is 8.3%, which is slightly higher than the national average of 8.1%. As a city that is located on the border of the US and Mexico, there are plenty of job opportunities for those working for US Customs and Border Protection. Likewise, there are quite a few job opportunities for health care workers, as they can find employment in facilities such as the University Medical Center of El Paso and Las Palmas Del Sol Healthcare.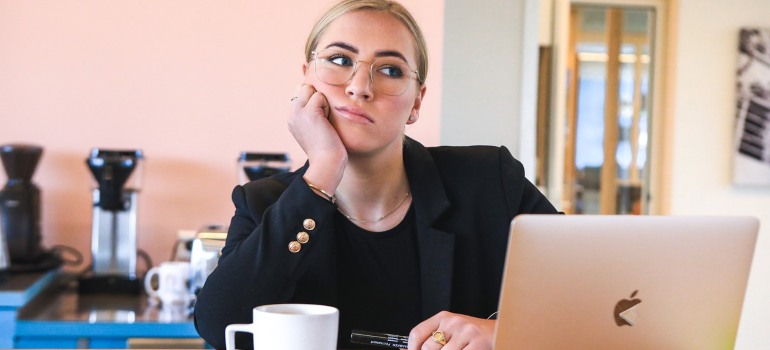 While getting a job in El Paso is not impossible, many people aren't happy with the average salary in the area. The average annual salary for a typical employee in El Paso is $40,460. That's significantly lower than the national average salary, which sits at $53,490. Of course, one has to take into account that some professions pay more, while others are less profitable. Thus, one can find a higher-paying job if they have sufficient experience and a good educational background.
Crime and safety
While El Paso might not have the healthiest job market, it certainly provides a safe environment for its residents. This Texan city is a generally safe place to live in, with crime rates that are below average. Make no mistake – there are plenty of cities with crime rates that are lower than the ones we can find in this area. But an important finding is that El Paso has one of the lowest crime rates in the nation for a city of its size. Everyone is aware that bigger cities usually come with higher crime rates. With this fact in mind, El Paso doesn't fare so bad.
One's chances of becoming a victim of a violent crime are 1 in 312. That's a much lower chance once we compare it with the State of Texas, where one's chances of experiencing a violent crime are 1 in 222. When it comes to property crime, people have a 1 in 79 chance of dealing with robbery, theft, or similar crimes. Once again, that shows great odds in comparison to Texas, where 1 in 44 people experience a property crime.
Bear in mind that your safety is important regardless of your living situation. Whether you have kids or are a single person in your prime years, staying safe is imperative. Like any other city, El Paso has neighborhoods where crime rates are much lower. Thus, taking a look into neighborhood-specific crime rates before purchasing a property is the best idea. Likewise, investing some of your money in a comprehensive alarm system would be prudent. It doesn't matter whether you live in a gated community or a dangerous neighborhood – an alarm system is worth its weight in gold.
The safest neighborhoods in El Paso
We've already mentioned that this Texan city has 178 neighborhoods in total. However, not all of them will be the right fit for you. Regardless of your living situation, we know that most people are searching for safe yet affordable neighborhoods. Thus, we've taken our time to research the areas in the city, as well as their prices. We have come up with a list of the top five safest yet relatively affordable neighborhoods in El Paso you should explore:
Album Park
Castner Heights
Cielo Vista
Mesa Hills
Montoya Heights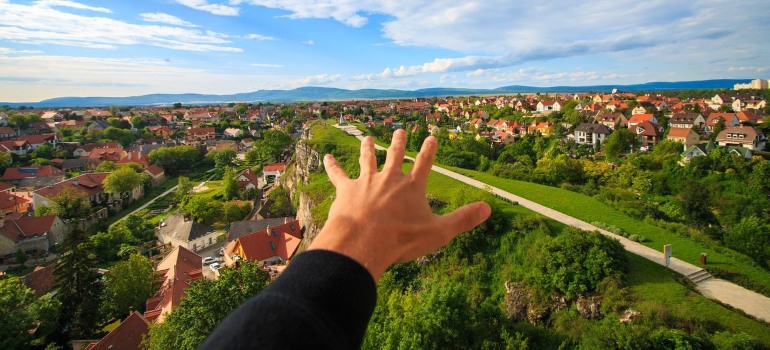 One of the biggest mistakes you could make is assuming that every neighborhood will be okay, as long as you find the right property. The truth is that you need to find an area that works well for your needs and fits well into your lifestyle. If you are a person that's looking for a family-friendly place, you won't be looking for party-central areas – and vice versa. Thus, invest as much time as needed and you'll be happy you did once you find your perfect home.
Getting around El Paso
We have some great news for you if you are an avid driver – El Paso is one of the best cities for drivers. It ranks as the 11th best driving city in America. Accidents, speeding tickets, and DUIs were all taken into account when ranking the cities. Thus, if you own a car and are thinking about whether to relocate it with you, know that you will make a good decision by doing so. But you shouldn't exasperate if you don't own a car – there are still plenty of options.
For starters, El Paso is a very walkable city that's conducive to outdoor activities. Bear in mind that this city also has some of the most scenic bike trails that you ought to explore. However, if you don't feel like walking or have to cross great distances, you can always use the Sun Metro – the primary means of transportation for many El Pasoans. With many different routes, affordable fares, and good timetables, the Sun Metro provides world-class services that make going from point A to point B easy.
The weather in El Paso
Brace yourself – the weather in El Paso is not for the faint of heart. One would think that with year-round sunshine, few rainy days, and warm temperatures, El Paso would be the perfect city for just about anyone. The truth is that it might be great for those who love warm weather and don't mind the scorching heat. However, those who prefer moderate weather conditions might be taken aback by El Paso's dry air and low humidity. In fact, these weather conditions might be detrimental for people with certain health issues, which is why those with a risk factor should consult a doctor before hiring the top movers in El Paso.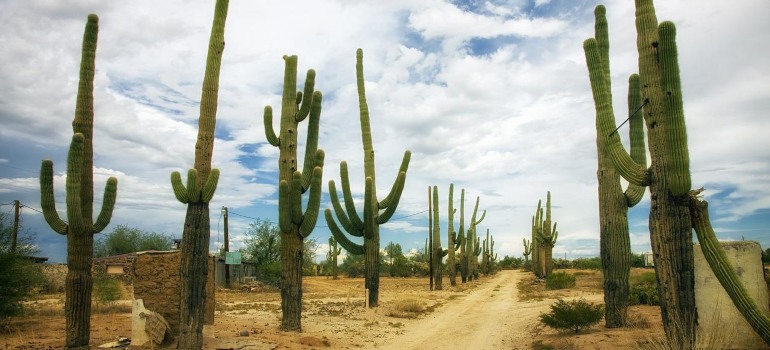 If you do decide to relocate to the area, think about your safety. Purchase sun protection, and always keep yourself hydrated. Bear in mind that the hottest months in this Texan city are June and July, as the temperatures during these months can get quite uncomfortable. On the other hand, the coldest months that the area experiences are January and December, and we dare to say that the temperatures during this period are quite pleasant.
Get ready for your El Paso relocation
Getting ready for an upcoming relocation is a process that entails quite a lot of work and effort. Most importantly – it requires plenty of time and energy. And while you can certainly cut the time you have to invest in your relocation by hiring the top movers in El Paso, there's still quite a lot that you need to do. Of course, with a good moving team by your side, you will be able to avoid some of the most difficult parts of relocation, such as packing your items. But if you haven't hired a moving team, then you will have to be efficient and organized.
Start by creating a moving checklist that will be the first step in preparing for a local, long-distance, or interstate relocation. Your checklist will give you a visual of all the tasks that you need to take care of, and you will be less likely to forget about your chores. Likewise, you will be less likely to procrastinate, so you will get to avoid the stress that comes from running out of time.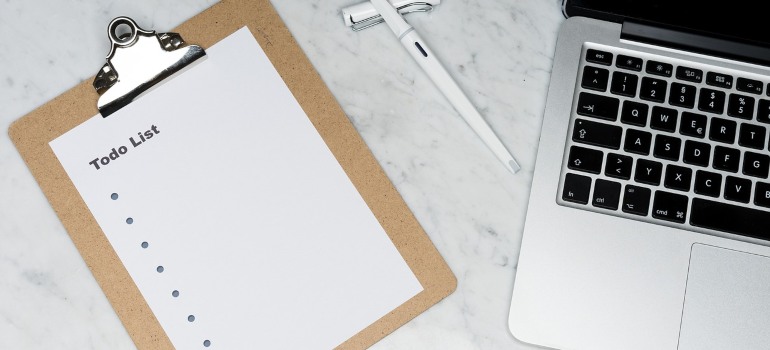 Most importantly, give yourself sufficient time for handling the upcoming tasks. Many people make the mistake of waiting until the last minute to start handling relocation-related tasks. That's not a good idea even if your relocation can be marked as simple. The stakes are only higher the more items you have to relocate. Thus, do good by yourself and start preparing for your move six to eight weeks ahead of the moving day. In our experience, that seems to be the sweet spot between dragging on with relocation preparation and not giving yourself sufficient time.
With the help of El Paso's top movers, relocation is simple
Everybody knows that moving can be quite difficult and challenging. This is particularly the case when a person has to move from a distant location. However, there's a lot that one can do to make the process as easy as possible. When moving to El Paso, all you have to do is contact Verified Movers. We will provide you with an entire database that contains more than 18,000 company profiles. Our database is user-friendly, and people of all ages and professions can easily navigate our website. All you have to do is fill out a moving info form with the necessary pieces of information, and you will get a tailored list of the top movers in El Paso for you. Nowadays, one has too many options at their disposal. We help you narrow down your search and opt for the top moving team.