Relocation is a process that comes with plenty of unknowns and uncertainties. Likewise, this is an event that every person is likely to experience more than once, making it extra challenging and stressful. While your upcoming moving endeavor does have the potential to become a problematic experience, there's still plenty that you can do to ensure it doesn't get to that point. One's best bet of having a stress-free and successful relocation is by resorting to a team that is composed of the top movers in Austin. With professional guidance and assistance, one can have help with all of the problematic areas that come with an average relocation. Even some basic moving assistance will go a long way when it comes to having a smooth and seamless transition to one's new location.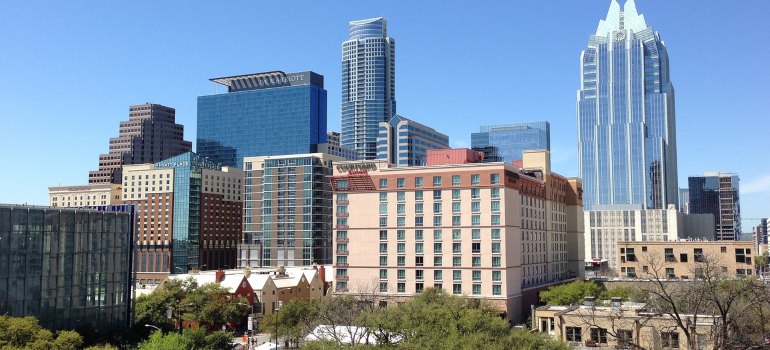 Take into consideration our pick of the top ten moving companies in Austin
The moving industry is a saturated one, as there are plenty of different companies to be found in every location. While small towns offer plenty of relocation professionals, big cities reign supreme when it comes to the variety of choices. A city of Austin's proportions will put dozens of moving providers at one's disposal. That is a piece of great news if you know how to choose the right moving professional. But if you are not sure how to find the optimal team for your needs, we here at Verified Movers will be more than happy to provide some guidance. We did the hard work for you and researched the available moving companies in Austin. Below is our pick of the top ten moving companies in the city which we have put together by taking a look at several criteria – moving reviews being one of them.
If you are looking for reliable and affordable movers Einstein Moving Austin is the right choice for you. Founded in 2011 Einstein Moving is one of the most trusted moving companies in the area. The owners of the company take pride in their team and the goals that they managed to achieve. There is no doubt that because of their professional and dedicated crew, they are one of the most recommended movers today. Not only that they have an experienced crew but they provide full moving services as well. With them, you will not have to worry about the single step of your relocation process.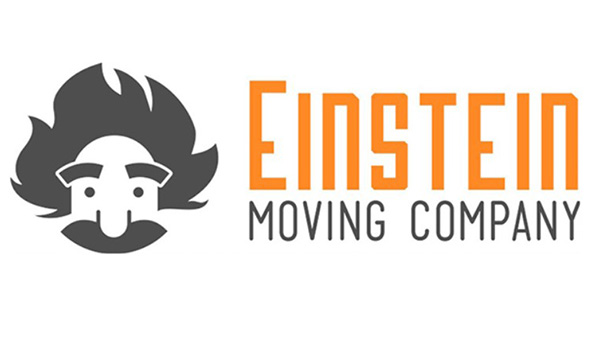 It is certain that distance can be a challenge during the relocation process. But with Einstein Moving Austin you will not have to worry about how far your new location is. Their movers have modern equipment and trucks that are capable to relocate you anywhere. Whether you are relocating to a city next door or to another state they will stand by your side. They don't ask about the type of move either. Their skilled and knowledgeable movers will be able to relocate both your home and your office. Even if you are relocating to an apartment with a narrow staircase they will manage to navigate their way and move your bulky furniture.
As they are capable of covering your whole moving experience you will not have to think about packing. Their professional packers have the skills and materials needed to protect your valuables the right way. And if you have any excessive items they will provide you with storage solutions. The proof of how reliable and trustworthy they are can be found in Einstein Moving Austin Reviews. Because they are honest, affordable, and reliable it is not unexpected that their clients have only positive feedback for them.
All My Sons Austin is a Florida-based, family-operated business that has been in the industry for more than 20 years. During this time, the company experienced nationwide growth, bringing its unique combination of quality and customer service to customers across the nation. This is a company that has been moving families and households for over four generations now. In all that time, the core values and professionalism has always been passed over to the next generation, to the benefit of their customers. All My Sons Austin offers moving services for residential and commercial relocations, both local and long-distance.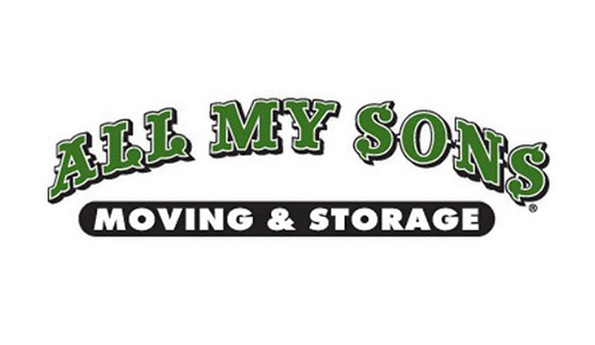 During the relocation, professionals from All My Sons will secure all your furniture by padding and shrinkwrapping it. This provides you with maximum protection for your belongings and minimizes any chance of accidents. At delivery, your items will be reassembled in short order and be placed in the correct rooms. Of course, if you are unhappy with how the layout looks, you can have these movers rearrange it until you are satisfied.
But if your items are not yet ready for delivery, you will have the option of choosing a storage solution. All My Sons Austin offers a range of storage options, ensuring that their customers always have the best solution available to them. Furthermore, you will have access to a moving coordinator, a professional who will help you select the best and most cost-effective option.
And if you want to make your relocation as easy as possible, you may want to consider hiring packing services from All My Sons. You can opt for full packing services, where your moving team will pack everything for you, or you can pack some things on your own and leave the more difficult ones for your movers to pack. Either way, you can expect a safe and pleasant moving experience. As many of All My Sons Austin reviews state, the company's employees are professionals through and through, as well as being fun people to hang around with.
Two Men and a Truck Austin is a full-service moving company that has one goal and one goal alone – To be there for their customers. For more than 30 years, Two Men and a Truck has been helping its customers relocate with ease. What began as a simple ambition of two young men is now a moving operation that can handle almost any relocation type!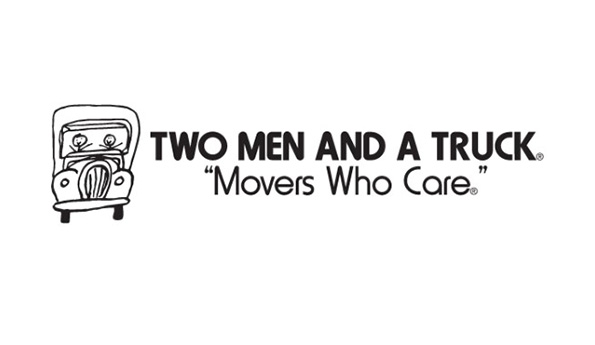 What makes Two Men and a Truck different from most other moving companies is the fact that they have a unique approach to recruitment. The company only hires ambitious, reliable, workers, individuals that will always provide a helping hand to their customers. By the virtue of having such a workforce, Two Men and a Truck customers always have their time respected.
Another thing that speaks highly about these movers is the fact that they are always looking to exceed their clients' expectations. The company has a unique system in place, to guarantee client satisfaction. Furthermore, Two Man and a Truck gives back to the community whenever they can. By now, the company has donated more than $3 million to various charities and organizations in need. This is a company that understands that they are there to serve the community and not the other way around.
Two Men and a Truck Austin reviews are overwhelmingly positive, which is a clear indication that their hard work is paying off. The customers praise the company's dedication to excellence and customer care, as well as their conflict resolution.
If you are looking to relocate locally within Austin or across the country, you will do well to consider hiring Two Men and a Truck Austin. They are your go-to local experts who will provide you with a positive relocation experience. And with their prices, you may find that your relocation might be more affordable than what you thought!
Whether you are looking for somebody to assist you with relocation or to handle the whole process instead of you Little Guys Austin is the moving company that you should contact. They are one of the most experienced movers Texas has and with their assistance, your moving day will go smooth and stress-free. Their main mission is to anticipate the needs of their clients. And this is something that they have been managing to do since 1992. Because they can cover every aspect of the relocation process and because of their skills Little Guys Austin has become one of the most trusted movers in the area.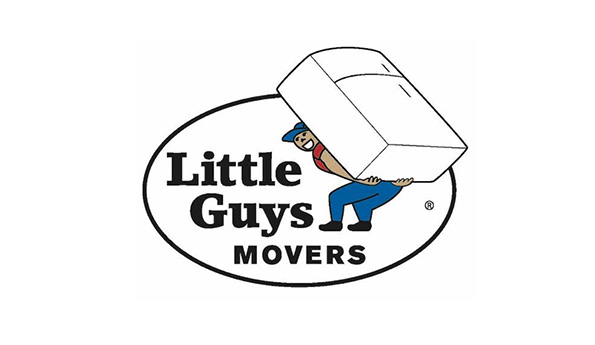 With the wide range of services that they offer your relocation will be covered from the start of the job until you settle in. Whether you need to move locally or long-distance Little Guys Austin will handle it for you. From packing, loading, transportation, to unpacking there is not a single step that you will have to worry about. And even if you have any specialty items such as pianos their movers have skills and tools to transfer them. The reasons why people keep hiring them can be found in Little Guys Austin Reviews. And there is no doubt that those reasons are their devotion, full moving services that they provide, and affordable prices.
Regardless of the type of your move do not hesitate to contact Little Guys Austin. They are capable to help you with residential relocation, but commercial as well. They know how to disassemble and assemble furniture and to move around bulky and heavy furniture. And if you need assistance with senior moving they will handle it for you. Entrust your valuable to Little Guys Austin and have peace of mind knowing that your valuables are in safe hands.
Bellhop Austin makes moving seem like a breeze. They are a moving company with some of the best moving professionals on the market. No matter if you are moving locally or across the country, Bellhop Austin will send a team of well-trained and friendly moving specialists that are dedicated to providing you with a moving service of the highest quality. They are a highly professional, versatile, and flexible moving company that provides top-quality moving and storage services at an affordable cost. To hire them for your next move, you can give them a call or contact them through their webpage where you can get all the necessary information as well as a free moving quote.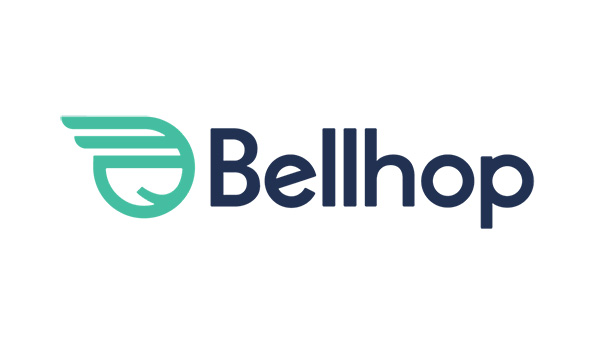 If you are tired of dealing with poor-quality movers and want to experience a smooth and carefree move for the first time in your life, one look at Bellhop Austin reviews online will reveal that you have found what you are looking for. This is one of the most highly rated moving companies in Austin that has conducted more than 300k successful relocations since they have been on the market. And that is something that says a lot about their reliability and dedication.
Bellhop Austin is one of the most versatile moving companies in Texas. They are providing quality local, long-distance, and interstate relocations for individuals and commercial entities. You can hire their full moving service, hourly labor, or something in between. And it is one of the rare moving companies on the market that offer last-minute moving services.
Bellhop Austin is a customer-oriented moving company that puts your needs above the needs of their business. If you want to have top movers by your side next time you move, this is a moving company to call. They offer free moving quotes as well as competitive rates.
Unicorn Moving & Storage Austin is your go-to local Austin moving company. These professionals can handle any relocation type, be it residential, commercial, local, or even a long-distance one. With over 20 years of combined moving experience, movers from Unicorn Moving will present you with a stress-free, smooth, and overall enjoyable moving process. You will have assistance every step of the way, from the planning stage to rearranging furniture in your new premises. The company offers an extensive array of services, divided by relocation type.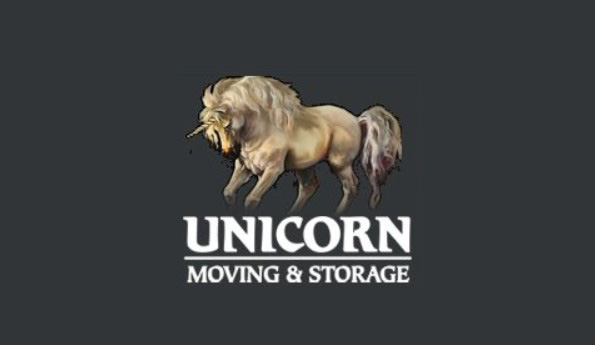 Residential moving services include:
Home moving – When you need to relocate your home to another location
Apartment moving – Specialized services for apartments, which feature higher affordability.
Condo moving – Another set of services that is suitable for all varieties of condo relocations.
Retirement and nursing home moving – If you are looking to move into or out of a retirement/nursing home, why not make it a lot easier with dedicated moving services.
Student moving – Services to help students ease in their dorms or rented apartments.
Storage moving – Suite of services to help with relocating items between storage units.
Unicorn Moving & Storage Austin also has a great history of moving reputable businesses without any issues whatsoever. A few of their clients include Exit Realty, Bella Dimora, Women's Heritage Society, The Federal Bankruptcy Court, and Rackspace. The team at Unicorn Moving is capable of creating relocations that are fast, efficient, and supremely safe. They have experience handling any commercial items, including electronics and sensitive documents.
The company offers 1-day moving for several locations, including Austin, San Antonio, Houston, Fort Worth, and many more. And they can facilitate long distance relocations, as well. By looking at Unicorn Moving & Storage Austin reviews, we can garner that the company's customers are quite satisfied with what the company has to offer. Of course, aside from standard moving services, Unicorn Moving also offers extensive packing and storage services.
Unicorn Moving prides itself on only using the highest-quality packing materials for their relocations, something that maximizes the protection of their client's belongings. Their modern, dry, and safe storage facility is there to accommodate any storage needs their customers might have. Furthermore, the company offers free use of wardrobe boxes, the ability to purchase a complete line of moving supplies at a competitive price, shrink wrapping for upholstered furniture, as well as a loan of up to $50 worth of standard moving boxes.
If you are looking to transform your Austin relocation into an enjoyable, stress-free, simple, and straightforward process, you will do well to consider hiring Unicorn Moving & Storage Austin. These local professionals will do everything in their power to help you relocate with a smile on your face.
Blue Whale Moving Company Austin is a mover that cares. They are dedicated to the highest standards of ethical and moral excellence and deliver a moving experience that is uniquely tailored to each customer. Every member of the Blue Whale moving team is absolutely brimming with positive energy, meaning that your relocation will be as fun as it is efficient.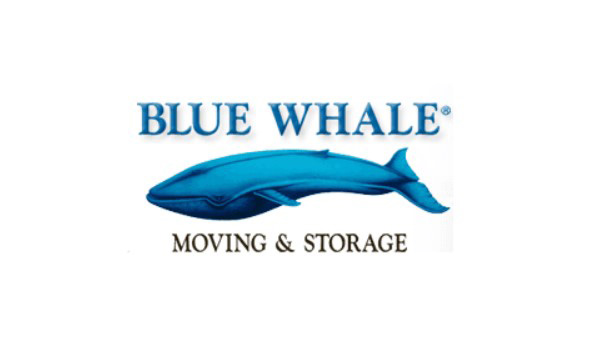 The company turned 29 years old recently. With each passing year, the professionals from Blue Whale Moving Company Austin can lift a bit more, swim a little faster, so to speak. Every customer receives a completely unique experience, one that usually exceeds even the greatest expectations. The reason why the company is capable of maintaining this streak is due to the fact that over 80% of their business comes from happy repeat customers or their referrals.
Blue Whale Moving Company maintains a professional, trained, workforce, refusing to cut down on their costs by hiring day-labor. All of their employees have unique benefits, allowing them to smile heartily when they arrive at their customer's premises. Whether it is day or night, you can expect Blue Whale moving specialists to be there to help you out!
The company also prides itself on taking exceptional care of its customer's belongings. But, as any respectable mover knows, accidents do happen from time to time. That is why Blue Whale Moving Company Austin is fully insured. But the difference between Blue Whale and most other moving companies is how fast the claims process. Blue Whale processes their claims as efficiently and quickly as possible, ensuring that its customers do not have to wait a second longer than necessary. In fact, if you take a look at some of the Blue Whale Moving Company Austin reviews, you will see that their customers have high words of praise for their claim handling times.
When you are looking for reliable and eco-friendly movers, call Greater Austin Moving. This moving company has been around for more than two decades. During that time they have built a reputation as one of the most trusted moving companies in the Austin area and beyond. If you are moving your home or an office, no matter how far, call them. They are providing a variety of moving and storage services at fair prices.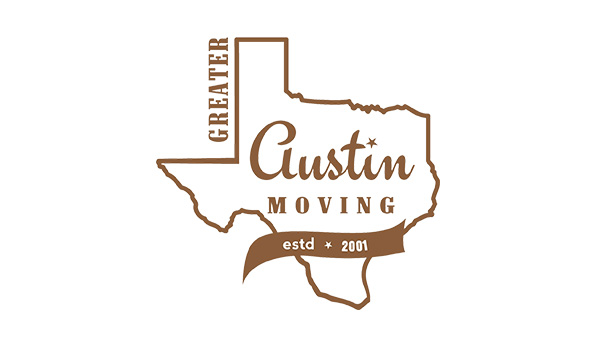 One look at Greater Austin Moving reviews online reveals that we are looking at one of the most highly rated moving companies in Texas. They are known for having well-trained and dedicated professionals on their team and a group of expert coordinators that are making sure that every relocation they conduct goes in a smooth and effortless manner. Moreover, they are implementing eco-friendly moving solutions whenever they can, which is very important nowadays.
Greater Austin Moving is known for providing residential and commercial moving services locally and long-distance. They are fully equipped and in possession of modern and durable vehicles suitable for cross-country relocations of all sizes and types. Greater Austin Moving also handles large and heavy objects like pianos and safes. And they are one of the rare moving companies that provide unpacking service.
Greater Austin Moving also provides full storage services in Austin. No matter whether you are looking for a short or long-term solution, their facility is a perfect place for your belongings.
If you are looking for high-quality moving services but are not ready to pay a fortune for them, give Greater Austin Moving a call. They are a group of hard-working professionals that will do all in their power to ensure you get the superior moving service you deserve.
3 Men Movers started their business back in 1985. Their main mission was to enable their fellow citizens to have an easy, quick, simple, and stress-free relocation. Determined to put their idea into action, they started their business and today they are one of the most trusted family moving companies in Texas. They are movers you can trust. As moving is one of the most demanding and very difficult processes in your life, you need to have someone you can completely rely on. 3 Men Movers Austin are the ideal moving team you can entrust the entire process of your move. They are trained, professional, kind guys who are there to provide you with the best services.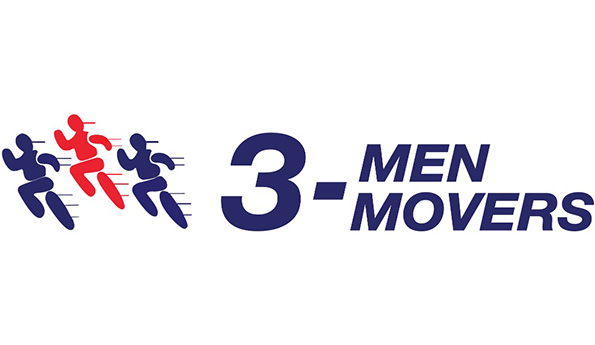 3 Men Movers Austin have a complete range of moving services. Their complete offer includes all the services needed for your move. Their services are carefully designed so that they can meet the needs of the most demanding types of relocations. You can find packing & unpacking services and storage services in their offer. The advantage of storage services is that you can use them outside the relocation process, as independent storage for your seasonal items, documentation, etc.
If you look at 3 Men Movers Austin reviews, you can see a lot about our business, as well as a large number of satisfied customers who are our greatest success. What is very important is that 3 Men Movers is available to you all 7 days a week for each type of your move. Whether it's house or office moving, they can always be at your service. Also, 3 Men Movers Austin guarantees you privacy, time savings, and 24/7 support of their movers available to you by phone. 3 Men Movers can provide services throughout Fort Lauderdale, Hialeah, Miami, and West Palm Beach in Florida as in Monterey, Mexico, and their services are also available in Texas.
Jackson's Moving is the #1 local moving company in Austin. Their business in the moving industry has been going on for more than 10 years. To date, they have successfully solved over 10,000 different types of relocations and gained a large number of satisfied customers and recommendations. The goal of their company is to provide its customers with quality, efficient, fast, affordable, and professional services that will make one of the most difficult jobs easier for them, and that is moving their home or office. Jackson's Moving Austin can offer you specially designed moving services that include packing and unpacking, as well as loading and unloading. Their professional moving team is available to you 24 hours a day, 7 days a week, and they are there to give you answers to all your questions and help you find the best solution for your move.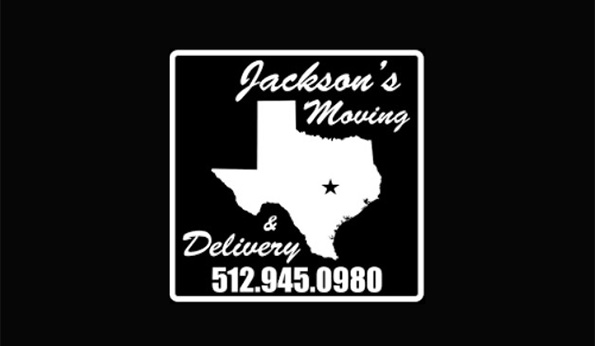 If you have ever imagined moving without stress, high costs, and hard work, now is the time to make your wish come true. And Jackson Moving company can help you with that. Their company is made up of professional teams that are trained to successfully handle any type of relocation, and fight it with all the challenges and problems that may come their way. They can be your best friends in this process. Also, at any time you can check out Jackson's Moving Reviews Austin and see for yourself what the customers have to say. You can get more detailed information from their professional team, so you can request a free moving quote at any time. After which you can expect a call from Jackson's Moving team. Don't try to cope with the move by yourself and all other work, because you can easily get into an awkward situation, and therefore we friendly advise you to leave your move to professionals.
Will moving assistance make a significant impact on the final outcome of your moving endeavor?
Every person that is facing relocation in the foreseeable future is hoping to experience moving success. Having a favorable outcome during relocation means being able to relocate your belongings without them incurring any damage. Likewise, it means having sufficient time to handle the upcoming moving tasks without experiencing a lot of stress. A person might believe they have what it takes to handle a job as challenging as this one. But it isn't until you find yourself immersed in moving tasks with no help in sight that you realize how important it is to have a top moving company in Austin.
Reputable moving companies are experienced with different moving types. Austin's top movers can assist you with business relocation, as well as household moves. Their presence on the site of your property will not only help you feel calmer – but will also allow you to adopt the hands-off approach. You will have someone to handle the most complicated aspects of your relocation, resulting in fewer worries and hassle on your part.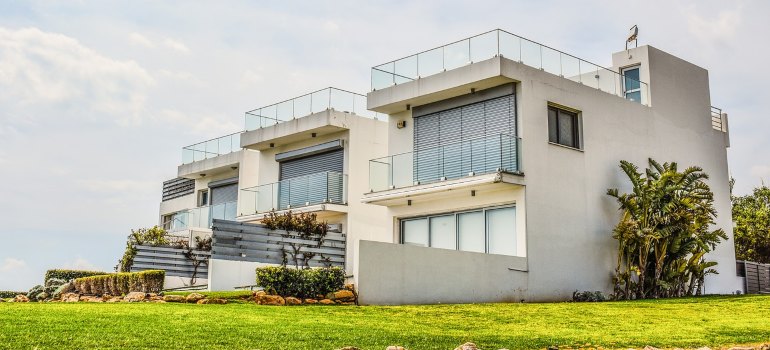 Another important thing to keep in mind is the fact that reputable moving teams have one of the most important qualities when it comes to moving – efficiency. Austin's top movers work well one with another, as they all share the same goal – making sure your items get from point A to point B safely and without unnecessary delays. Thus, people who do a good job of choosing a professional moving team oftentimes experience a quick relocation. Such a moving endeavor is accompanied by all the safety procedures, which is why it delivers the best of both worlds – safety mixed with promptness.
Moving tasks to leave in the hands of professional movers
You can never go wrong by opting for a full-service move delivered by the hands of the top movers in Austin. However, not every person feels as though they can afford full-service assistance. The lack of funds for special moving services doesn't mean that your relocation will have to be a failure. Quite the contrary – plenty of long-distance moving companies in Texas can deliver sufficient help and support included in the basic relocation package. And while there are many significant phases of your move that could require a helping hand, there are three that take precedence.
Planning – a solid plan is the foundation of any successful relocation. Quite a few people believe that they are capable for tailoring one simply because they have great organizational skills. But it takes a team with years of experience to create a plan that leads to moving success.
Loading/unloading – a mandatory part of every relocation that oftentimes results in injuries. By having interstate moving companies in Texas handling your heavy boxes and pieces of furniture, you can protect yourself, as well as your items.
Transport – driving a massive moving truck is nothing like operating a standard vehicle. Only a driver with plenty of experience can manage to deliver your items across the country without any harm coming their way. Moreover, this also saves you from exhaution that is imminent when driving across the country.
Having the right kind of help during these critical stages of your move will help you feel more relaxed and at ease. Even if something were to go wrong, you would always have experts by your side, ready to help you out and find a suitable solution.
Special moving services that you can include in your package
If you are among the lucky ones to be in a position to seek additional moving assistance, then you can relish the plethora of choices at your disposal. There is a special moving service that covers every moving task. While every moving company has its own range of moving services, the following five seem to be included in most of them.
Piano movers – a delicate yet heavy piano will require strong and knowledgeable movers, as well as plenty of equipment.
Senior movers – elderly citizens deserve to have a hassle-free relocation to their retirement destination.
Auto-moving services – your vehicle can arrive at a distant location without ever touching the ground.
Packing services – have professional packers pack your house top-to-bottom or provide you with partial packing assistance only.
Storage solutions – a significant percentage of all long-distance moving endeavors entails the use of a storage unit.
You can never go wrong by opting for additional moving services. In fact, if you have to relocate pieces of special value and importance, it's a good rule of thumb to put a special moving team in charge. By paying for moving assistance, you are also paying for your peace of mind. And the feeling of being at peace during a hectic process such as relocation has no price.
Where do you come in?
When one opts for a full-service moving experience, they oftentimes have the luxury of being minimally involved in their moving processes. But that doesn't mean that you don't have some responsibility for what's to come. In fact, you have what can be characterized as the biggest responsibility of all, as it's your duty to communicate things clearly to your moving team. After all, you can't expect your Austin movers to read your mind and know what your expectations, thoughts, and hopes are.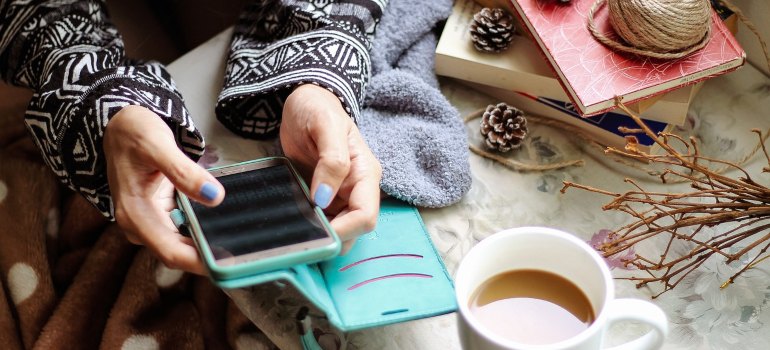 Don't hide anything from your movers – let them know what you need to relocate, how you expect your items to be relocated, and when you expect your move to be completed. From that point forward, those with a full-service moving team by their side can focus on monitoring the entire process and being present during the most important stages of relocation.
What are your chances of having a successful DIY move?
It's not unheard of for people to have a successful DIY moving endeavor. Once your stars align and you have a bit of luck, it's possible to complete a DIY move without breaking any of your precious possessions. However, you have to understand that this is an exception – not a rule. Moving is a process that comes with plenty of obstacles and challenges. To be able to successfully surpass all of those challenges, a few things need to fall in place.
For starters, it's easier to have a triumphant DIY moving endeavor when dealing with a local move. People moving down the block have the luxury of making a couple of trips when relocating their belongings. On the other hand, those dealing with a long-distance or interstate moving journey don't have this option. Since the chances of relocating all of your items across state lines are slim, it's usually better to opt for an assisted relocation.
Likewise, the type and size of the items you plan on moving play an important role, as well. If you plan on moving items that can be easily replaced, then doing so by relying on yourself is acceptable. However, if you know that your relocation will have you moving and packing items of special emotional and monetary value, then it's best to play it safe. Furthermore, don't consider relocating anything that's heavy in size by yourself. Massive and robust pieces usually require special equipment – not to mention plenty of skills, knowledge, and strength.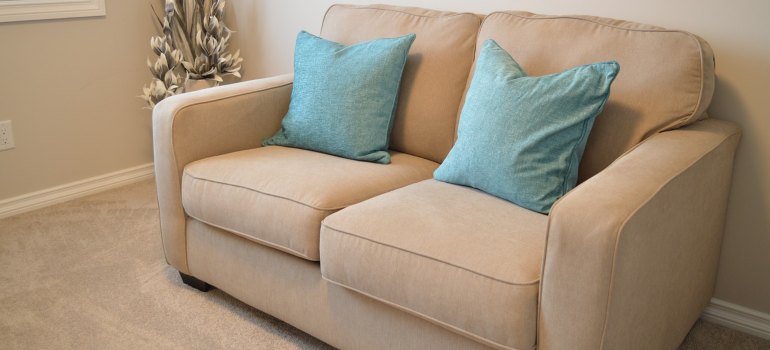 Signs that point to the top movers in Austin
If you have decided to work side-by-side with a top moving company, then you have definitely made the right decision. However, that doesn't mean that you will have an easy time finding a suitable moving professional. More often than not, the pursuit of a moving company can be a long and grueling one. Luckily, there are a few signs that you should look for when trying to seal the deal with your moving team.
Uniformity and professionalism – Austin's top moving companies have movers who are uniformed, professional, and respectful of your needs and wishes.
Well-maintained moving trucks – a moving company that invests in its trucks and their maintanance can provide your items with a significant level of safety.
Training and skills – teams of the top movers in Austin are characterized by extensive moving skills and plenty of training sessions.
Experience in the industry – whether the company has been on the market for years or it has hired moving professionals who have a background in the industry, the top moving companies in the Austin area are backed up by valuable experience.
Licenses and insurance – moving businesses need to possess a wide range of licenses and they ought to have a valid US DOT number issued by the Federal Motor Carrier Safety Administration.
Spotting all five of these signs would point to a jackpot. Since moving is no easy task and it comes with plenty of challenges, you shouldn't accept anything less than a 100% suitable moving team.
How to know that you have run into a fraudulent moving company?
With an influx of new moving companies on the market, it has become increasingly difficult to stay away from moving fraud. Almost every person you meet will have some sort of a moving horror story to tell you. That's why you ought to take your time and learn how to spot moving fraud from afar. It will help you avoid many problems down the road.
Low-ball moving estimates – reputable moving companies respect the work their movers put in. Thus, when you come across a moving estimate that is significantly lower than the rest, feel free to expand your search.
Significant deposits – no moving team worth their salt will ask you to hand out a substantial amount of money ahead of time. Reliable moving companies will require a small amount of money as a guarantee, but the amount will be quite reasonable.
Over-the-phone communication – while it's 100% normal to initially communicate with your moving team via e-mail or over the phone, some face-to-face contact will be needed at a certain point in time. It's never a good sign if your movers refuse to meet with you to discuss business.
No physical address – all businesses need to have physical addresses that you can find on Google maps. If the address of a mover is nowhere to be found, then simply move on.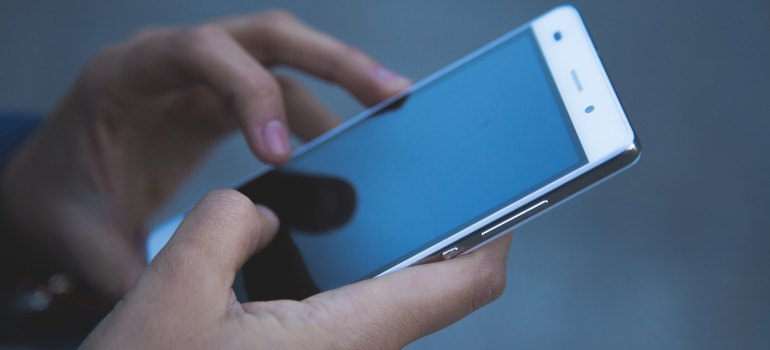 Of course, coming across a moving company that has no licenses is the biggest red flag of them all. Licenses aren't optional – they are a must.
Allow Verified Movers to provide assistance with your search for the top movers in Austin
Your search for the optimal moving professional can expand over a course of time. The problem arises once you are pressed for time and have to book a moving company as quickly as possible. After all, it's a good rule of thumb to set the date as early on as you can. When in a hurry and when striving to find the right moving team, don't hesitate to contact Verified Movers. Our rich database contains over 10,000 available moving companies and will provide you with the right match right away.
Once you visit our website, you will spot a moving info form on our homepage. Enter the necessary pieces of information into the form and let us provide you with a tailored list of suggestions. We will base our list on the input we received from you, which is why all the suggestions will be a good match. It will be up to you to contact the companies and obtain moving quotes.
Since all of the company profiles on our website contain contact details, you won't have a problem getting in touch with your movers. It's the golden rule to contact a few moving providers and request free moving estimates. It gives you a chance to gauge which moving company offers the best deal and prices. Just remember that a good deal does not equal the cheapest relocation professional.
Get access to honest moving reviews and customer testimonials
Reading moving reviews is one of the best things you can do before sealing the deal with a company. If the reviews are honest, you are going to get pretty accurate details about the company's services. Nowadays, people don't mind leaving both negative and positive reviews, which will help you get a good perspective. The pitfalls of relying on these reviews, on the other hand, are hidden in the fact that one never knows when the reviews are fabricated. That's where we enter the scene.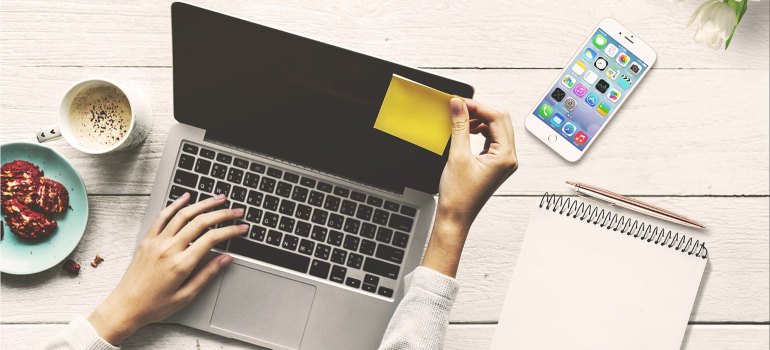 Verified Movers is a website where moving companies can't pay to alter or delete the reviews. Likewise, we are a website that checks every review for signs of spam and plagiarism. All of the testimonials that you can find on our website are legitimate, and they were written by real people. As a place of verified and honest information, we wouldn't have it any other way.
Data on relocations carried out to and from Texas
It seems like every year, thousands of Americans will be on the move. A significant portion of all the moving endeavors that happen on a yearly basis has people moving across the state lines. When it comes to the US states that most Americans are moving to, Texas seems to top the list. In fact, in 2021, Texas was the second most moved to destination in the States. It is estimated that as many as 1,000 people move to the Lone Star State every single day. But while plenty of individuals have their heart set on Texas, just as many people are going through an outbound move. According to the same research, Texas also occupied the number two spot on the list of the most moved away destinations.
This fact shouldn't come as a big surprise, though. Statistics show that those states that people move to the most are also those states that see the biggest outpour of residents. Interestingly enough, Florida is the state most people move to while California has seen the biggest exodus of people in recent years.
Why does everyone seem to be moving to Texas?
As the second most moved to destination, there's got to be a lot of things that Texas is doing right. If you were to ask just one of those one thousand people moving to this state day in, day out, you would hear plenty of different reasons. That's why we have gathered the top five reasons that have people moving to the Lone Star State.
No state income tax – one of the seven states that have this commodity, helping you save plenty of money on a yearly basis.
Year-round warm weather – cooler winter weather never lingers around for long periods of time.
Great tech industry – the pandemic hasn't slowed down the tech industry in Texas.
Top-rated schools – ensuring that your kids get good education is easy when living in a state such as Texas.
Friendly people – one can't beat the Texan lifestyle and the hospitality of its people.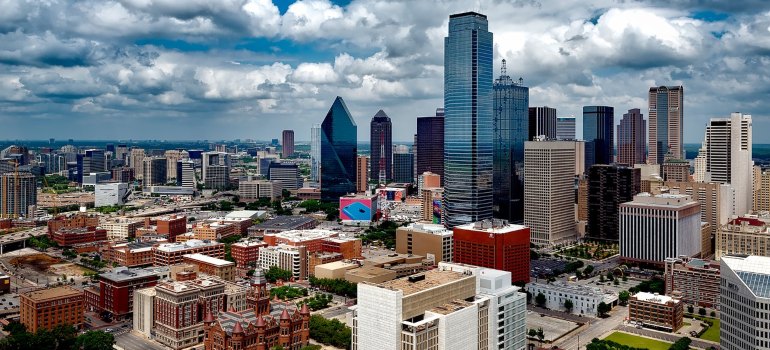 There are also plenty of additional benefits that could have one moving to Texas. Relatively low housing prices and master-planned communities would be among them.
Austin moving trends and statistics
Austin, Texas has been called the nation's fastest-growing metro area. In the past, it has been estimated that as many as 100 people have settled into Austin on a daily basis. However, the latest numbers show that the number is actually much higher than that, with more than 150 settling into this Texan metropolis. The coronavirus pandemic did little to deter people from moving to this area. While Americans have fled big cities and metropolitan areas (such as San Francisco and New York), Austin has remained an area of interest for people of different walks of life.
Bear in mind that The Lone Star State has four of the six fastest-growing cities in the nation – and Austin tops them all. This city grew 10% faster than any other area in Texas, signifying that this area is a favorite among the many Americans relocating to the state.
Who is moving to Austin?
As with every other city, a large portion of new residents comes from within the state. Intrastate moves are responsible for thousands of people that currently call themselves Austin's residents. In fact, 51% of people who have moved to Austin did so from other large cities in Texas. However, what seems to be of greater interest to people is the number of people that move from out of state. We've taken a look at the available data which has shown that ex-Californians make up the largest percentage of migration to the Austin metropolitan area – 8%. The next five states that lead in the total number of migrations to Austin are:
New York – 3.3%
Florida – 3.1%
Illinois – 2.3%
Arizona – 2.1%
Colorado – 2.0%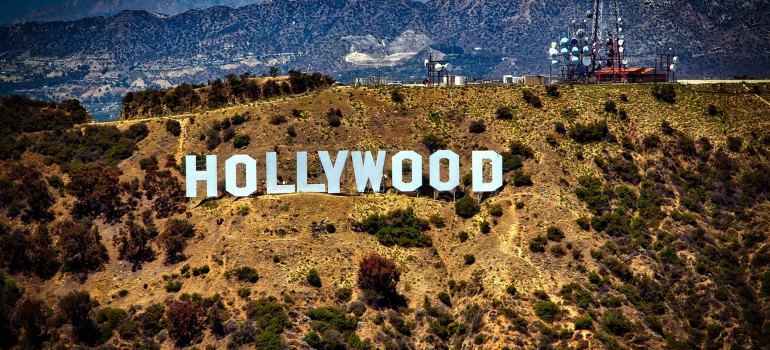 When it comes to the top relocation destination for Austin's residents, it happens to be California, followed by Florida and Colorado. With the rapid growth even during difficult times during the pandemic, Austin is very likely to remain one of the top moving destinations within the country.
Why are Americans choosing Austin?
Since the city is named the fastest-growing metropolitan area in the nation, it's natural to assume that there must be quite a few good reasons behind the status. Indeed, there are more than enough valid reasons why Austin is such a popular moving destination – its enormous tech industry is one of them. There's an abundance of jobs across different industries, and the pay is increasing to match the cost of living. Home prices in the area are rising, with properties selling out in record time.
What people seem to love just as much as the amazing economy and opportunities galore is the fact that Austin is a city with heart. It has the highest number of non-profits per capita in the US, with people creating a welcoming atmosphere for everyone. One can't forget about the abundance of entertainment options that await, as well as a plethora of outdoor activities. If you are looking for a city that has what it takes to constantly keep you entertained, you have found it.
The way we choose to relocate
Everyone should be aware that moving is a journey that will have you making quite a lot of decisions along the way. And while every decision will come with responsibility and challenges, there's one that tops them all – deciding how you want to relocate. If you are on the cusp of relocation, you most likely have an idea of how you want to proceed down the line. But it always helps to know whether the majority of people have sided with you and chosen the same path that you are about to go and choose. Statistics and the available data show that:
Around 1.3 million people will decide to move without any moving assistance whatsover.
One million people will rent a moving truck but go without any other form of help.
650,000 people will decide to collaborate with a top moving company.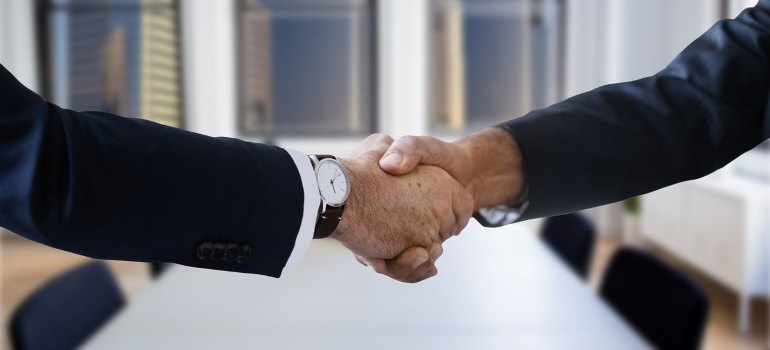 These statistics show that every year, there's a significantly bigger number of people who opt for a DIY move as opposed to an assisted moving endeavor. But what one needs to bear in mind is that we have no data on how many of those DIY moves were a success. Even though the number of total DIY moves greatly surpasses the number of assisted moving endeavors, it's a big possibility that the number of successful DIY moves is much lower when compared to assisted relocation processes.
Why we decide to move homes
Quite a lot of factors can impact one's decision to relocate. From wanting to start over to obtaining a new job, you can have many different reasons for wanting to move. Let's start by saying that every reason that urges you to make a change in your life is valid. However, if you were to ask most people why they have decided to relocate, we are sure that you would hear one of the following situations as the primary reason behind the decision:
Moving away due to getting a job transfer or finding a new place of work.
Relocating with the intention of finding cheaper or better housing.
Going away for school or retirement.
Putting an end to days as a renter and purchasing a property.
Going through a change in the marital status.
Always remember that not every person needs a myriad of reasons to take that leap of faith and move to a different area. Many people wake up one day with their minds made up about relocation. Whether you are in need of some change or want to get a fresh start, moving is usually the best way to reinvent yourself and turn over a new leaf.
The characteristics of America's average mover
We've already established that people of different backgrounds are likely to find themselves on the move. However, the beauty of having vast statistical data at our disposal is in having a chance to make certain conclusions about the industry. After a thorough look, we have noticed that most people in America who decide to embark on relocation usually share the same characteristics.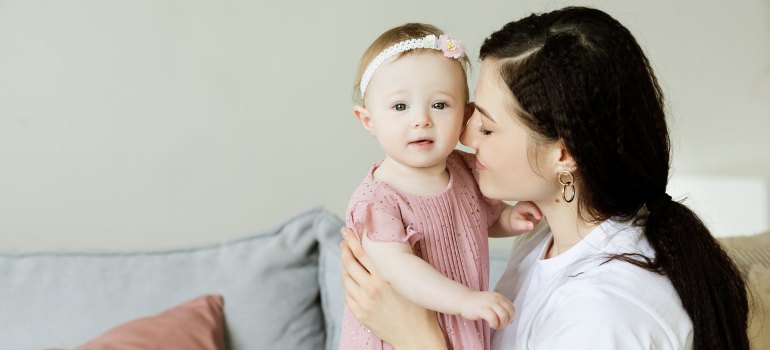 Statistics show that America's average mover is between 18 and 34 years of age. Moreover, they are either single or moving with one to two children by their side. It should come as no surprise that individuals who are renting their homes are more likely to be on the move. Likewise, while it might seem that the millennials have every pre-requisite to move around a lot, they are usually not as mobile as the generations that have preceded them. The millennials might be free to roam – but they are usually limited by the lack of available and viable job opportunities.
Real estate market in Austin
If you are thinking about purchasing a property in Austin, you best be quick. The market in this Texan city is booming, and it reflects the situation that seems to be happening in other major US cities that have become popular moving destinations. Austin's real estate market is currently a seller's market, as there are more people interested in purchasing property than there are selling it. This difference in demand and offer is what's driving the increase in home values. In fact, the real estate market in the area is so hot, that it has been named as the tenth hottest housing market in the United States by Zillow.
The real estate market in the area has witnessed a rapid increase, with that growth slowing down a bit in recent months. While the situation seems to be peaceful at the moment, it doesn't change the fact that the median sales price for a property in the Austin-Round Rock metro area is estimated at $476,000. In fact, homebuyers in Austin are paying 51% more than expected for houses, which is a percentage that's topped only by Boise, Idaho. On average, it takes 28 days for a house in Austin to be sold, which gives you a good indication of how competitive this market really is.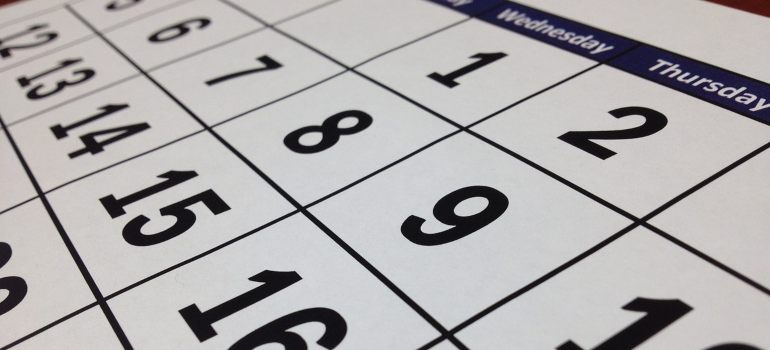 It's easy to see why the market is giving off the prices and statistics that it is. If we take into account how many people have moved into the area recently, and how many more are expected to move here in the months to come, we can see why there would be such a massive difference between the number of home-sellers and the number of home-buyers.
The predictions related to Austin's housing market
With so much data at our disposal, it isn't difficult nor impossible to make educated predictions regarding Austin's housing market. Austin's job and population growth aren't expected to slow down any time soon – and those are the two factors that will have the greatest impact on this city's real estate market. Since Austin's real estate market came in at number seven, we can expect that the market isn't going to plummet any time soon.
When trying to predict what Austin's real estate market is going to be like in the coming years, we have to take into account the fact that home values in the area have appreciated by nearly 90% since 2012. But if we were to look at the last quarter only, we could see an appreciation rate of 12.14%. With these statistics in mind, it isn't hard to conclude that the prices in the area are expected to rise by double digits. To be more precise, we can expect to see a 28.7% increase in value over the next 12 months. Currently, a typical home value in the City of Austin is $639,839. After a further increase in prices, many people won't be able to afford to purchase a property in this area.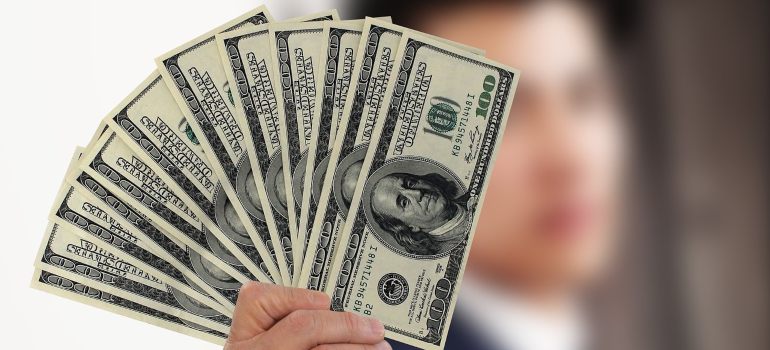 One thing remains a certainty – Austin's population will keep on growing. Thus, this city will continue being a hot seller's market with great demand in available properties and an insufficient number of homes for sale.
Should you invest in Austin's real estate market?
With all the numbers and figures that we have just mentioned, it's easy to see why the real estate market in this area is considered to be a good place for investors. As one of the largest U.S. cities and with skyrocketing numbers, one is bound to make a profit after investing in Austin's real estate market. But buyers beware – not every housing unit will be a good investment option.
One and two-bedroom single-family detached homes are the most common housing units in Austin. Thus, if you invest in a property that matches the description and you decide to sell your home down the line, you are highly likely to be able to do so quickly and successfully. Likewise, if your intention is to invest in a rental property, purchasing a home that's in high demand will ensure that your property is never vacant. But the answer to whether or not one should invest in real estate comes after a lot of personal deliberation. It's usually a matter of finances and whether or not you can sustain to make such a sizeable investment.
Average rent in Austin
With high home values, one shouldn't expect to be met with cheap rental prices. While the monthly rent depends on many factors, such as the square footage of the property and its location, one can expect to pay $1,690 on average. Bear in mind that rental prices in the city also demonstrate an increase which is estimated to be at 33%.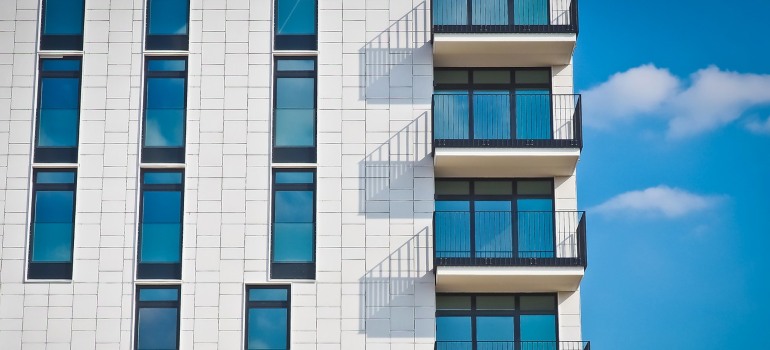 Of course, $1,690 is only the average number for monthly rent in Austin. Take into account the fact that 50% of properties go for less than that. If your goal is to find them, you will either have to look in cheaper neighborhoods or go for a smaller property. There's always the option of sharing your apartment with roommates and saving on rent this way.
Life in Austin 101
Life in Austin is grand. Were it not, there wouldn't be thousands of people moving to this area. However, there's a chance you have never visited this city before. Likewise, you might want to relocate to the area and aren't able to pay it a visit beforehand. Depending on where you are coming from, you might find a few things in your new life to come as a shock. That's why we have taken the time to research the most important factors that are crucial when living in one city. We will gladly familiarize you with the key things that you should know long before getting in touch with the top movers in Austin.
The cost of living
The main thing people ought to check after making a decision to move into an area is regarded to the cost of living. After all, you need to be 100% certain that you will be able to sustain the lifestyle you are used to after relocation. The first thing you need to know is that the average cost of living in the United States of America is marked with the number 100. That makes it easy to estimate how above or below the average a city or state ranks. When it comes to Texas, this state has a 93.9 cost of living index. Austin, on the other hand, has a 119.3 cost of living index.
That makes this Texan city significantly more expensive than other cities in the state, as well as other cities in the United States of America. However, don't let this discourage you from moving to this area just yet. The reason why Austin has such a high cost of living index is that it has an expensive real estate market. Housing is the biggest source of money woes for those living in Austin, with other areas of living being near the average prices in the U.S. For example, both groceries and health-related expenses in Austin have turned out to be more affordable when compared to other cities in the states.
The job market in Austin
We've already mentioned that this city in Texas has a great job market. Likewise, we've touched upon the fact that it's one of its main selling points. However, we haven't discussed the specifics. During the pandemic, Austin's job market has taken a hit. 2020 saw plenty of pandemic-related job losses which didn't serve to this city's advantage. However, Austin has already made up for all of those detrimental effects of the pandemic. In comparison to February 2020, there are currently 47 000 more jobs in the area. When looking at the period from February 2020 to November 2021, this city has witnessed a job growth rate of 4.11%. That puts Austin's job market at the number two spot – back to its rightful pre-pandemic place.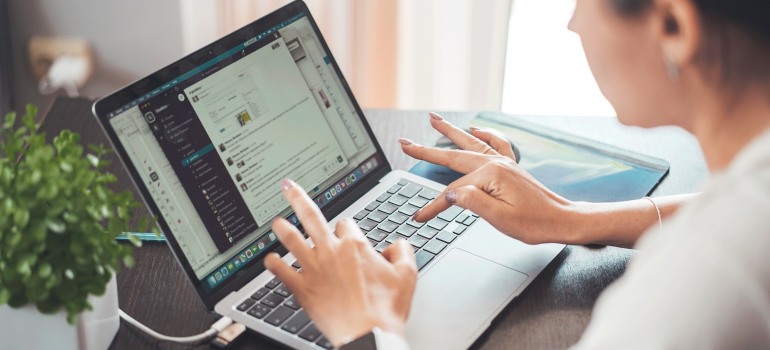 There's another thing that this city's real estate market has in its favor – the ease with which one can find a job. It's considered to be easy to land a job in the area, as there are plenty of employment opportunities. Those who have had trouble finding employment probably weren't looking for a job, but a position. The influx of people into the area has drawn plenty of new businesses across various industries. While your experience and educational background play a significant role in finding a high-paying job, you aren't likely to struggle to find an opportunity after moving.
Austin's crime rates
Usually, big cities are plagued by both violent and property crimes. Even if an area has a low cost of living, it oftentimes has high crime rates which ruin its appeal. Luckily, one won't have such worries after moving to Austin. This metropolitan city in Texas has a lower than average crime rate, with 313 per 100,000 people becoming a victim of a crime. Bear in mind that this number relates to both violent and property crimes. Due to its great crime rates, Austin was ranked as the fifth-best city to live in.
While the overall number of crimes in the Austin area is lower than average, the same cannot be said for property crime. Property crimes seem to be higher than average, which urges people to take the necessary measures of prevention. Even without the alarming crime rates, one should always invest in a good and comprehensive home security system. In case you don't feel like this is going to be sufficient protection, you can also think about getting a guardian dog. There are always different ways to protect oneself, and exploring them could save you from a lot of trouble.
Neighborhoods in Austin
When talking about your chances of staying safe after moving to Austin, we can't disregard the fact that staying safe is largely dependent on the neighborhood you choose. Austin is different than many other big cities in the United States of America, but it shares one fact with all of them – there are neighborhoods that are much safe than others. For most people, it all comes down to finding a safe area that will also be somewhat affordable. Luckily, one will be provided with plenty of choices after moving to this metropolitan area in Texas.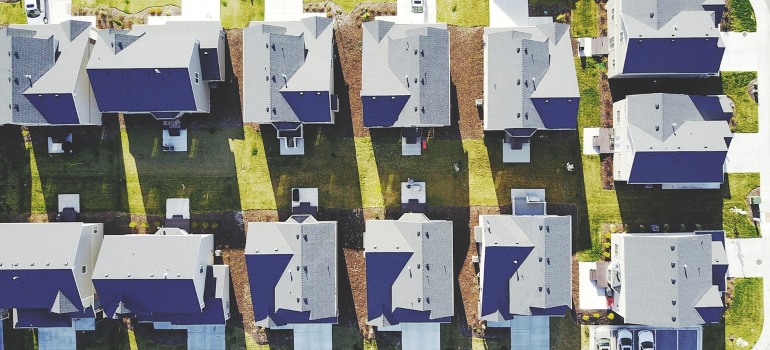 What the right neighborhood for you is will depend on what you are looking for. Some people prefer to live in trendy areas while others are looking for family-friendly communities. Rest assured that you can find what you are looking for – but only after plenty of research. After finding a couple of neighborhoods you feel are worthy of your attention, it's a good suggestion to pay them a visit. Make sure that the visits are spread out over a few different days and occasions. In case you have no idea where to start searching, we would be more than happy to give you a few suggestions. Consider giving the following neighborhoods a thought once you find yourself Googling the best neighborhoods in Austin:
North Loop – funky and liberal
Cherrywood – laid back and relaxing
North University – pastoral and historic
J.W. Smith's Western Oaks – family-oriented and outdoorsy
Crestview – small-town charm, big-city ammenities
Don't shy away from investing a lot of your time in the search for the right neighborhood. It might not seem like a big deal to you now, but the choice of neighborhood plays a huge role in your post-move happiness. Think of it this way – it's much easier to tweak the things you don't like on your property, but it's not as easy to change the people that surround you.
Austin's climate
Living in Austin (and Texas in general) comes with plenty of advantages. But one of the main positives of life in Austin is getting to bask in the glorious sun year-round. Texas is a state that's known for its beautiful, sunny weather – and Austin is no exception. While it might get colder in the wintertime, you aren't likely to experience temperatures that are standard for a typical winter. Austin's winters are rather mild, and its summers are hot and humid. The coldest months in this Texan city are December and January, and the hottest ones are July and August.
If you plan on moving to Austin from a state with a significantly colder climate, it would be wise to prepare ahead of time. Get your body in the optimal condition for high temperatures, and consider paying your doctor a visit. This is of particular importance if you are over the age of 65. You will want to protect yourself from the dangers that come with dehydration and sunburns. Likewise, invest in breezy summer clothes that will help you survive the hot temperatures of this city. Put your parka away – you won't need it after moving to Austin.
Who will love living in Austin?
Everyone can find themselves enjoying Austin's many positive sides. However, if the city's demographics are to be trusted, one can conclude that those who love the city the most are the millennials. This generation makes up for 31% of Austin's population, and the number seems to be on the rise. In fact, a 2021 study has revealed that this city is the 4th most desirable location for millennials, with a migration of 5,686 millennials in 2019. With everything that's been said about this city so far, it's easy to understand why it's a hub for the young generation.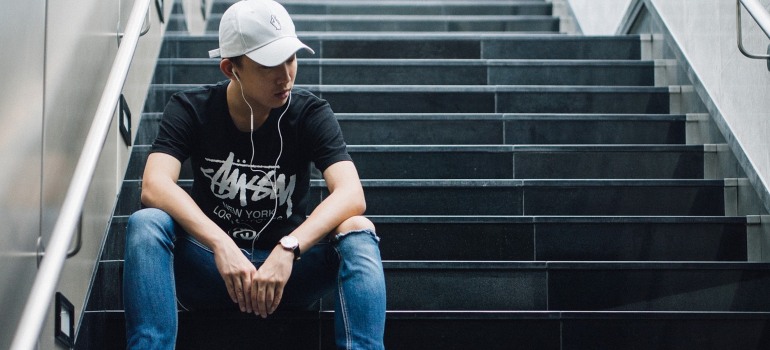 Aside from the fact that there are plenty of job opportunities, Austin also offers rich nightlife, a great food scene, and plenty of outdoor activities. In a way, it allows one to build a great career while still enjoying all the small things that bring pleasure. Moreover, the residents of this city are known for their hospitality and good nature. One shouldn't have a problem meeting new people and having a rich social life after moving to Austin. Plus, there are plenty of places to pick for your weekly gatherings.
Waste no time when preparing for your relocation to Austin
Being on the verge of a move might be a scary thing. You are faced with plenty of challenges and tasks that are coming your way. Hopefully, you will be facing them with the top movers in Austin by your side, ready to help you out. But even with their assistance, there are still going to be things that only you can take care of. That's why it's suggested not to dwell too long on relocation preparation. It's best to create a moving checklist as soon as you book your moving day, and start ticking off your tasks one by one. And if you were wondering when is the right time to start getting ready for your move, consider that to be anywhere between six to eight weeks leading up to your moving day.
It might not seem like it to you now, but packing your items will require more time than you might have. There are many moving mistakes one can make, but leaving packing for the week before your move is one of them. Instead, it's suggested that you start by packing the items that you don't use on a daily basis early on. This category can include everything from holiday decorations to seasonal clothing. As your move approaches, feel free to move on to more essential items. Those final few days before your move should be reserved for items that you use every day, such as your vital appliances.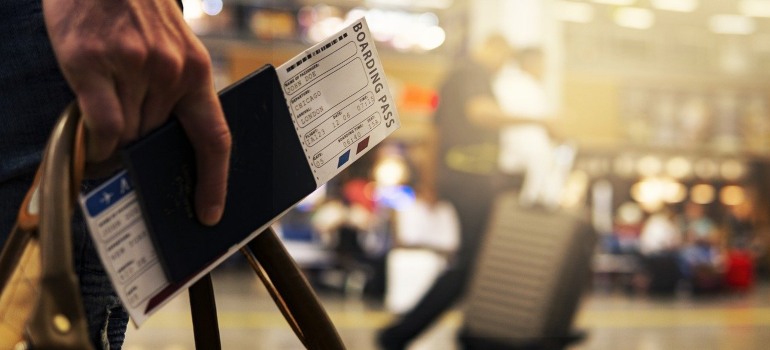 Regardless of what you do, never forget to pack a moving essentials bag. This bag should contain all those items that you and your family will need in the first 24 hours following a move. It's going to be much easier to survive the exhaustion of a move once you don't have to rummage through your moving boxes just to find a toothbrush.
Relocations with the top movers in Austin
Moving is never an easy task, and it's an event that can get even the most confident and organized individuals overwhelmed. But moving to a city as great as Austin is something that's worth all the trouble. If you are sure that your final destination is this amazing city in Texas, then all you need to do is find the right moving team. By using our Verified Movers database, you can have an easy time connecting with the top movers in Austin. Our database will provide you with a tailored list of potential moving companies in the city. Feel free to contact us if you have any hesitations about using our platform. Our job, as well as pleasure, is to make your upcoming moving process as easy as possible.