Moving out of state is a big task. There's a lot that needs to be done. You need to research your destination, moving companies, and options. Then you need to prepare your belongings, pack, and start the moving process. It can be a lot. But, it can also be much simpler with the help of some useful tips. If you want your move to be faster and easier then there are some things you must know when moving out of state. From how to prepare your belongings. To how to save money on long-distance relocation. Here are some tips that will help you before, during, and after your move.
You must know how to create a moving checklist
One of the first things that you need to do before a big move is to create a checklist. There are a lot of tasks that you need to complete. All of it can easily overwhelm you. But, when you break them down into smaller parts and put them on a moving checklist, everything seems and is simpler. It will be much easier to remember all the tasks that you need to do. And you won't have to wonder if you have forgotten something. 
Your moving checklist can be either digital or printed out. If you want you can even write it down by hand. But, having it in front of you in the days before your relocation will help you in many different ways.
Declutter before moving
One of the things that you much know when moving out of state is the benefits of decluttering. Decluttering is something that we should all be doing from time to time. We tend to accumulate many items that we no longer use. And that's because they don't cost us anything while sitting in our attic. But, when the time for relocation comes, they can cost you a pretty penny. That's because long-distance moving companies charge based on weight. So the more items you have, the more expensive your moving costs will be. 
Another benefit of decluttering before moving out of state is that it will be much easier to pack. Packing materials can also cost you quite a lot. And so, minimizing the costs there will also be saving you money. 
Lastly, you can always sell items that are still in good condition. And put that money towards your relocation budget. You can hold a garage sale or put them up on online auction. It can be surprising how easy it is to sell many different kinds of items.
You must know how to book reliable movers when moving out of state
Moving to a different state is difficult. And it's almost impossible to pull out on your own. So, unless you are moving a very small amount of items, you will need the help of professional movers. And they come in all shapes and sizes. Some are large national companies. While others are small, local ones. And it's important to make a good choice when booking movers. Once you find a company that you like, make sure you ask them a couple of questions. First, ask for their ID number and whether or not they offer a free moving estimate. Then, inquire about their experience with long-distance relocations. And see which services are they offering.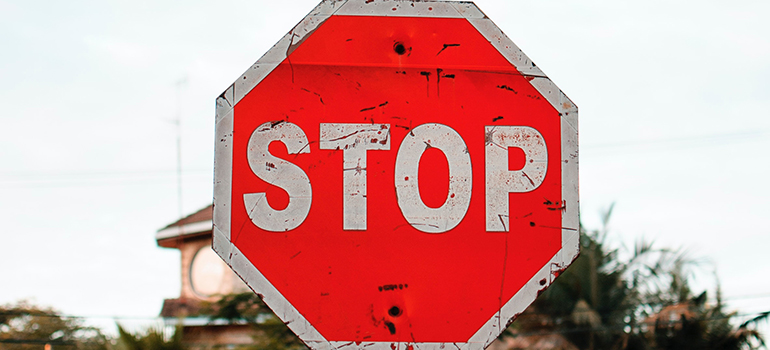 Avoid moving scams when booking movers
Moving scams are something that can ruin your relocation. An otherwise happy time can easily turn into a nightmare. So, when booking movers, make sure you use a reliable 3rd party to make the booking. Verified Movers vet all moving companies present on the website. So, no matter who you choose, you can be sure that they are who they say they are. And that they meet a certain standard of service. 
Check the weather before moving out of state
Weather is something that you have no control of. But, there are ways to better prepare no matter what the forecast is. So, make sure you check the weather forecast a couple of days before moving. That way, for example, if it's going to be raining you can take your jacket with you. And if it's going to be hot you can dress appropriately for the weather. 
Ways to save money that you must know when moving out of state
Relocation can cost a lot of money. Especially when moving out of state. But, there are a lot of ways to save money on your relocation. There are many ways to save money on your long-distance move that you musty know when moving out of state. After decluttering your home, you should make a list of all your belongings. And determine exactly how much packing supplies you will need. You should also talk with your movers. And ask whether there are certain dates on which they offer lower prices. Weekends are usually the most expensive. With workdays being more affordable.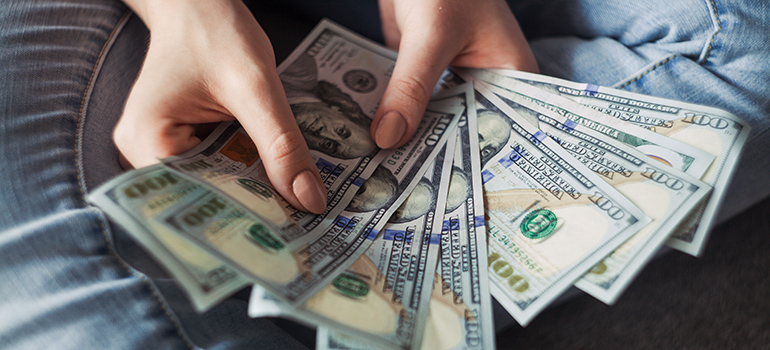 Packing tips you must know when moving out of state
Packing can take a lot of your time and energy. So, you must find ways to optimize and speed it up. Fortunately, there are a lot of packing secrets that you can read about. And streamline the whole process. You should also familiarize yourself with different types of packing materials and their use. So no matter what you are moving, you will be able to properly protect it. If, on the other hand, you don't have time to pack yourself, hiring professional packers is a great way to go.
Moving out of state is fun if you have the right attitude
Moving can be quite stressful. But, once you break it down into smaller tasks. And find quality moving assistance, it can be quite fun. So, adopt the right attitude. Start early and moving will be a pleasant and joyful activity.