Philadelphia. The city of Brotherly Love. Home of the Liberty Bell and the birthplace of the American free spirit and the Declaration of Independence. That is the place where America became the independent state we all love and cherish. It was once the capital of the country, and it boasts a lot of history, culture, and symbolism. The city is 6th on the list of the most populated cities in the United States of America, and it is one of the best places to buy a house in America. And a large population alongside the culture and tradition is an excellent recipe for a good economy. Its low tax rate, easy access to capital, and a lot of great schools and universities certainly make this place one of the best for small business investment opportunities in Pennsylvania. In this article, we will talk about what are the best job options for small businesses.
Tourism
Pennsylvania and Philadelphia are, as we have already stated, one of the most significant places in America when it comes to culture and tradition. That makes the city a fantastic place for a tourism company. If you are a history enthusiast and love traveling the city and enjoying the historical landmarks, why not make it worthwhile. Monetarily, of course, because we know that you already love sightseeing. All of these landmarks attract tourists from all over the States, and this business opportunity is not the one to miss. Some people may even move to Philly with long distance moving companies Philadelphia just to live in the city of Brotherly Love. Others will surely move because of the amazing educational value the city has.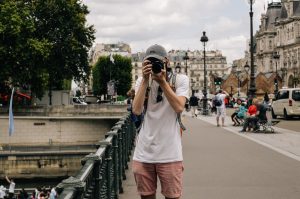 Educational counselor
The University of Pennsylvania attracts a vast number of students. That is an excellent opportunity for you if you are qualified to be the one to guide them. Philadelphia is one of the leading higher education cities in the United States of America. There is no doubt that there will be some seeking guidance. If you are ready and willing, this may be the job opportunity of your dreams. You may even get some connections to move up the ladder in the educational sphere!
Sports coach
That is a state with a lot of sports teams. In addition, Philadelphia actually has a top league team in every major sport. The 76ers are in the NBA (National Basketball Association), the Philadelphia Phillies in the MLB (Major League Baseball), the Eagles in the NFL (National Football League), and the Philadelphia Flyers in the NHL (National Hockey League). Other than that there is the Philadelphia Union, a Major Soccer League team. It is rare to see a city with a team in all four major sports, especially when considered that they are all in major leagues.
Therefore, it is one of the best places to move to if you are a coach. You can be a coach for basically any sport. Whatever your preferred one is, Philly's got it! Join an existing club or create your own and lead it to the big leagues one step at a time! It may be one of the best small business investment opportunities in Pennsylvania, and also a great place to visit this spring if you are a sports lover!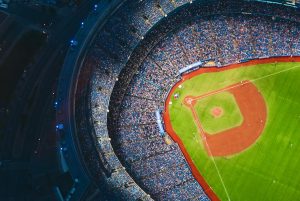 Fitness gym
This one pairs up perfectly with the aforementioned love of sports which is very present in Pennsylvania. Whether you are a fitness trainer, or a businessman looking to open a fitness center, this is a good investment opportunity. The large economy is making this city unhealthy because of the fast-paced lifestyle. That is where your fitness gym comes in! Time to shed that fat piled up from all the fast food!
Moving company
As we have already mentioned, Pennsylvania is a place of the constant influx of people. That makes it a very fertile ground for starting a moving company. Whether it is a student moving into Philadelphia, or someone looking to move from Downtown to the suburbs, it is undoubtedly one of the best small business investment opportunities in Pennsylvania. Your firm will start small at first, with one moving truck and your friend as your colleague. However, the business will slowly grow, and you will become one of the best cross country movers Pennsylvania! Just do not give up when things are hard!
Senior citizen care
Philadelphia's population has a fair number of senior citizens. That is why opening a senior citizen home may be one of the best investment choices of your life. It requires a lot of money, though, to get from sitting one elderly person to having a home for the elderly. However, Philly is one of the best economies in the United States of America, and it offers a lot of easy access to capital. If you start slowly and move up the ladder in your branch, you will see success in no time!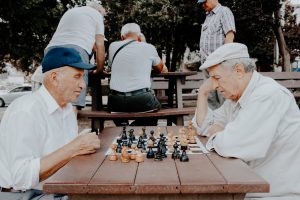 Fashion lounge
A big city with a lot of cultures tends to be the centerpiece when it comes to trends. One of the most prominent trends nowadays is fashion trends. That makes Pennsylvania one of the best places for opening a fashion lounge. You will seldom have a day off because people's imaginations run wild in this place. There is always something new to put on the walkway, and there is never a lack of people willing to see it. You will start slowly with small fashion exhibitions, but who knows, maybe there will be a Philadelphia fashion week after a few years thanks to you! After the inception of your business, and a few exhibitions, you will attract the attention of more and more fashion designers. Someday even the fashion moguls such as Armani or Versace may want to have an exhibition at your lounge!
Conclusion
As you can clearly see, there are many small business investment opportunities in Pennsylvania. Whichever your field of industry, Philadelphia, PA, is an excellent place for your small business. Never underestimate the power of a big economy. Maybe something you thought of being a small business turns into something bigger!