If you're considering moving from Oregon to Washington, you're in the right place. Here's why we think Washington is a gem of the Pacific Northwest. It is not just for its breath-taking natural beauty. In this article, we'll cover everything from the mesmerizing landscape that makes Washington so attractive, to the booming economy that is beginning to give the rest of the nation some serious Silicon Valley envy. All valid details why cross country moving companies Oregon are so busy. But before we dive into the details, let's look at the brief overview of the state of Washington.
The beauty of Washington
The Pacific Northwest also referred to as Cascadia, could quite possibly be the prettiest (bio) region of the United States. It is made up of Oregon, Washington, Idaho as well as parts of both Montana and Wyoming. Although 16 million people live in Cascadia, almost half of them live in the state of Washington alone, which is a pretty sizeable number. Why is this important when you're thinking about booking one of the top interstate moving companies Washington and moving from Oregon to Washington? Because the very well known fact that Cascadia's landscape is unparalleled in natural beauty may sway you towards finally making the plunge.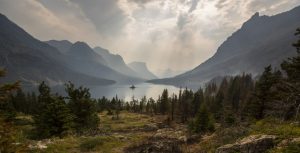 The Cascade Mountain Range cuts through the state of Washington dividing it into two parts. First one being the Western Washington, and second Eastern Washington. Both are very diverse in both features and weather.
But we believe that the crowned jewel of Washington's landscape is the colossal Mount Rainier that can be seen halfway across the state.
However,  the change from Oregon to Washington's landscape still isn't all rainbows and idyllic greenery. How come? Well, it is actually home to five active volcanoes. They are Mount St. Helens, Mount Rainier, Glacier Peak, Mount Baker, and Mount Adams. But, there is no need to worry. It's been about forty years since the last eruption.
The pros and cons of moving from Oregon to Washington.
Washington, like every other place in the world, has some great things about it and some not so great things about it, too. We're optimists here at Verified Movers, so, we're going to start our list with the things we love about Washington. And finally, we'll share a few of the less incredible things you might want to consider before moving here.
1. The pros of moving from Oregon to Washington… an extremely high quality of life and the great outdoors.
Washington was named America's top state for business back in 2017. It grew by 3.7% during 2016, which was approximately two and a half times the national average. So, the state is not only winning the high standard of life race – it's dominating it. Along with this, the state of Washington is incredibly innovative, too. It came right behind California back in 2016 with the most patents filed by any state. So if you opt for moving from Oregon to Washington, you can see how you can expect an extremely high quality of life here.
When it comes to the less materialistic side of city living, we are lucky in that department too. With Washington being so close to the Pacific Ocean we have so many lakes, streams, and rivers. No wonder surfing, wind-surfing, kayaking, canoeing, paddleboarding, fishing, or just some good old fashioned swimming are always available. Or, if you are an early bird, you might even find time to get a run or two down one of Seattle's many slopes.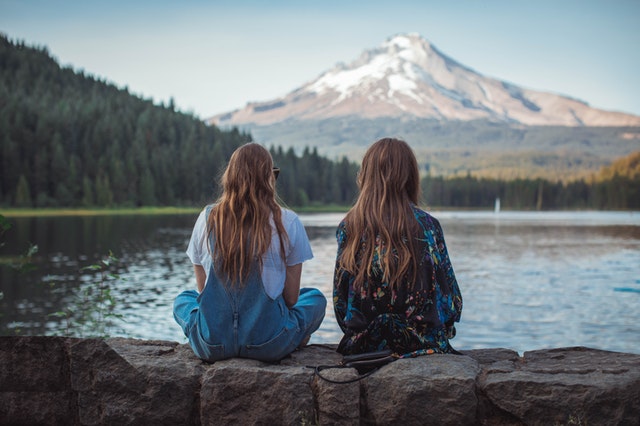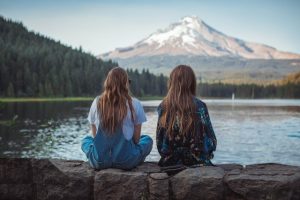 2. The cons of relocating to Washington – the money.
I have no doubt about it. Washington is a costly state to call home. If you relocate across the country to our most attractive city, Seattle, you will our tips. Here it can cost you an impressive $2,100 for a two-bedroom apartment. In case you were wondering, that is a whopping 80% higher than the national average.
While you can find other cities in Washington that are somewhat cheaper to live in, you can still expect to pay a little more than you are probably paying in your current city. Unless of course, you're living in New York City, Los Angeles or San Francisco.
Fortunately, it balances out when you look at the average salary in Seattle, which is right under $70,000 a year. This makes it a little easier to spend the two grand you will owe your landlord each year. And, speaking of money, let's look at Washington's economy. After all, you'll need to find a job once you get there.

 
Let's have a closer look at Washington's economy, job market, and growth.
For decades now, Silicon Valley has been our nation's leader when it comes to all things tech and innovation. And, while this trailblazer certainly isn't going anywhere, it seems now we have some new players on the market… like Seattle. What happens now is that because Bay Area engineering centers are expanding at a breakneck pace, they are pushing outwards, and towards Seattle… Which made this North-Western city one of the fastest-growing tech hubs in the United States.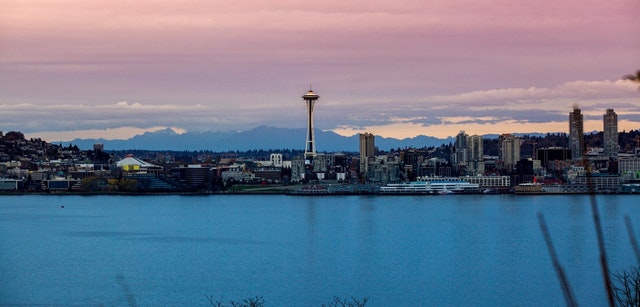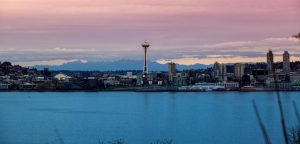 In 2016 and 2017, Seattle was the city that added the most tech jobs. The number of employment openings was 33,803. And, what's perhaps even more exciting is that these software engineers have an average salary of $130,000 a year. So, if you're an engineer… Seattle might be the ideal place to be.
Along with the amazing growth in the tech industry, Seattle is also home to giants in business like Boeing, Microsoft, Amazon, and Starbucks. So as you can see, there are some interesting things happening in Seattle when it comes to growth. Although you're going to pay a lot more here than in other cities around the US, the opportunities here might be worth making the final leap.  If you decide the Washington price tag is ok for you, contact us and we will relocate you there at an affordable rate! Have a smooth transition with us on your side!