Chicago is arguably one of the most important cities in the US. With its long history and bustling economy, it's one of the largest economic centers in the country. Therefore, moving from Miami to Chicago might just be the opportunity you've been looking for. But, in order to move, there are certain steps that you need to take. Like choosing when and how to move. 
Things to do before moving from Miami to Chicago
When you plan on moving to a whole different part of the country, there are certain things that you need to do. Planning can take a lot longer and needs to be more complex than when moving locally. There are your standard tasks, like packing and choosing a reputable moving company. But, for long-distance moves, you need to do a bit of research. You need to get to know the city that you are moving to. 
Also, when moving from one climate to another, you also need to pick when to move. Moving in the winter might be a breeze in Florida. But when moving from Miami to Chicago, you need to consider a lot more. Winters are much harsher in the north. And the weather plays a much bigger role.
Do a little research on Chicago before moving
The first thing that you need to do when planning on moving to Chicago is to do a little bit of research. Get to know the city before you move there. So, read everything that you can find. From local blogs to the official Chicago website. That will give you a pretty good idea of what it's like living there. It will also help you adjust your moving plans so everything goes smoothly.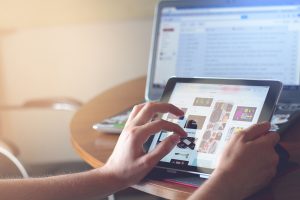 Get all the information before moving
It doesn't matter if you just want to move or if moving to Chicago from Miami is a must. You need to do your research even before you start looking for long-distance movers Miami. The information that you need depends on your situation. Are you moving with a family? Are you moving for a job? Answering those questions will help you better determine when and how to move. But, here are some general things to know before moving from Miami to Chicago:
When it comes to violent crime rates, the two cities are on par with each other. But Miami seems a lot more property crime with 62.7 crimes per 1000 residents vs Chicago's 46.3

Miami is about 16% more expensive when it comes to the cost of living

Housing is about 30% less expensive in Chicago

Median household income is 54% higher in Chicago
Weather is important as well
Aside from those general facts you also need to look at some other moving-related information. For example, while Miami doesn't see snow in the winter, Chicago does. And the average January temperature is a lot lower at 19.2 degrees. That means that it's better to wait and move in the spring. Little snippets of information like that can be of great help when planning a move. And can save you from a lot of trouble.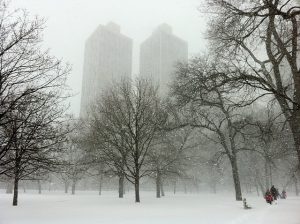 Plan your move to Chicago from Miami
Now, armed with information, it's time to start planning your move. And there are many aspects of the move that need to be planned in advance. A moving checklist can be of great help when moving from Miami to Chicago. But there are also many other things to decide. Like when will you move. You should pick a date that works best for you. When it's not too hot in Miami and not too cold in Chicago. And only then can you move on to finding reliable movers to help you relocate. 
Choose a reliable moving company when moving from Miami to Chicago
One of the most important aspects of any relocation is the choice of moving company. There are so many offers, but not all of them will be a good choice for you. You should look for reliable long-distance moving companies in Chicago that can move you quickly and without you having to jump through hoops. There are many great options and you should find a company that suits your needs the best. Both when it comes to services offered and availability. 
Beware of moving scams
The moving industry is susceptible to scams because of its nature of business. You are essentially giving your belongings to strangers in hopes that everything will go according to plan. And while the vast majority of moving companies are honest, you still need to be on the lookout. And you need to learn how to identify shady websites that offer ridiculously low prices. 
Learn how to recognize reputable movers
One of the best ways to not be a victim of a scam is to only hire reputable moving companies. And there are many ways in which you can check if they are who they say they are. First, you should look for traits of reputable movers. Those can be but are not limited to, being insured and licensed. Being honest and straightforward and so on. But, you should also make sure to check their online reviews and make sure they own up to their claims. 
Packing is a big deal when moving from Miami to Chicago
Packing is even more difficult to plan and takes up more time than actually moving from Miami to Chicago. Especially when you need to move your entire household. There are packing tips that you can follow. But every move and every household is different. And you need to start this process as early as possible. From decluttering your home to buying quality pacing materials. There's a lot of work that needs to be done in this regard. So, make sure you start early. 
Acclimating to the new city
Once you've moved from Miami to Chicago it's time to get used to the city. Finding a place to stay and a job is one thing. But getting used to different people, culture and overall way of life is another. From helping your pets adjust to finding your favorite bakery. It's a process that can take a long time. So, don't worry if it feels strange at first. Over time, you will get used to the new city. And moving from Miami to Chicago will seem like the best thing you ever did.