Long distance moving companies Miami
Verified Movers contact you with best rated long distance moving companies Miami. Having a help from fully licensed, bonded, and accredited by the BBB movers you can be sure they will prioritize your satisfaction above all else. Whether you're moving to Fort Lauderdale or Coconut Grove, long distance movers will make the whole process as easy as possible.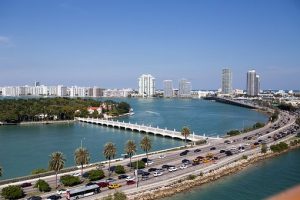 Long distance movers handle commercial and residential moves
Experienced long distance movers Florida handle commercial and residential moves with ease. They have knowledge and skills to carry out your move from start to finish. In case your home isn't ready for delivery of your items, you can always arrange for temporary storage for as long as you need. On our website, you can find the perfect pick for high-quality moving assistance you can trust. Long distance movers are friendly and skilled to disassemble, pack, wrap, transport and unload your belongings to your satisfaction.
Long distance moving companies Miami are licensed and dedicated to safety standards for keeping your valuables secure during your commercial or residential move. So, don't hesitate and contact long distance movers in Miami with excellent service and affordable pricing.
Moving to thriving, coastal resort city – Miami Beach
Located between the azure waters of the Atlantic Ocean and Biscayne Bay, Miami is a great and exciting city you should consider to relocate. Besides it is a famous vacation city it is also a commercial center of South Florida. Many of people around the world each year relocate to Miami because of job opportunities, great nightlife, luxury shops and fine dining. So, it is not surprising why Miami Beach is one of the best places to live in the United States.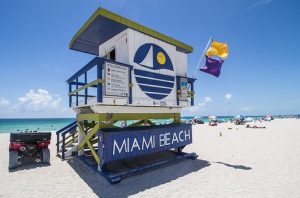 The main factors that make Miami favorable place for a living are beautiful beach views, warm sunshine, and diverse cultures. Even the cost of living is higher than the national average, many people find a job and happiness in this thriving city.
With a tropical climate, beautiful year weather means an endless list of fun activities to enjoy in Miami. You can take a long walk on the Miami Beach Boardwalk, or try scuba diving to Emerald Reef or fish from Bal Harbour Beach. Or if you want your own slice of paradise, enjoy laying on white sands beaches: South Beach and Hobie Island.
Be prepared for the move to Miami
When you are planning your move to Miami, you should think about few factors if you want to have an enjoyable experience. Be prepared for the sunlight all day during summer months, from June to August. But, the coastal breeze can make your days in Miami more bearable.
Another thing you should think about when moving to Miami is the weather during the hurricane season from June to November. So, it is a good idea to avoid moving to Miami during these months to eliminate the stress of dealing with an unexpected hurricane.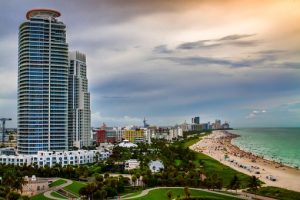 Neighborhoods in Miami to explore
Miami has many different and exciting neighborhoods to explore, including:
Coconut Grove: Historic and arty neighborhood
Miami Lakes: Middle class to high-end with several lakes and parks.
Miami Springs: It is a home to many pilots because it is on the northern side of Miami International Airport
Coral Gables: This is classic Miami with historic buildings
Little Havana: Latin Quarter and Cuban culture.
South Beach: Popular among socialites and stars.
Fort Lauderdale: A beautiful, upscale location that is known as "America's Venice."
Make your big moving day to Miami Beach less stressful
When you're ready to hire long distance moving companies Miami, search for best moving companies reviews. Reliable long distance movers make your relocation a breeze with agents who have skills and high standards. Trained movers handle from heavy lifting to unpacking and storing your belongings while you are relaxing on sunny Miami Beach.