Have you just made the decision of moving from Maine to North Carolina? We have to say that's an awesome plan! Even though these two regions are quite different, we're sure you'll adjust to North Carolina in no time! However, we've decided to help you prepare for the move and that's why we've prepared this guide for you. Below, you'll learn all the necessary information about this transition and you'll also stumble upon some simple moving tips. Therefore, if you want to relocate and adjust to North Carolina with ease, make sure to keep reading! And, maybe you should write down a couple of things… just in case you forget something. So, if you're ready, let's learn more about relocating to North Carolina.
The pros of moving from Maine to North Carolina
With a population of over 10 million, North Carolina is among the ten largest states in the U.S. and it still continues to grow! Many describe living in NC as a dream come true. Beautiful landscapes, thriving business market, and friendly locals are only some of the reasons why more and more people are deciding to relocate here. North Carolina offers a lot to its residents, especially millennials and young families. North Carolina towns are quite different and can please all tastes and ages. However, the most popular cities are Raleigh, Durham, and Chapel Hill (the famous "Triangle" region). These are only some of the destinations where people are relocating with the help of interstate moving company North Carolina. There are many more of them!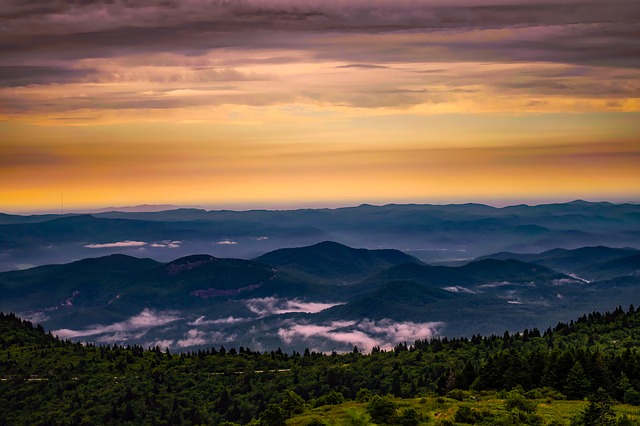 So, why does North Carolina attract so many people? Well, let's find out! Below are some of the pros of moving to North Carolina from Maine!
The cost of living
People who're moving with their families to a whole different state need to find a place with reasonable moving costs. After all, you don't want to spend your savings during the first couple of months in your new home. This is why it's necessary to take into consideration the costs of living in a specific state before making the decision of relocating there. We have to tell you that if you want to relocate to North Carolina, you're in luck! The cost of living here is significantly lower than in other US states. Rents are low and housing is affordable. The average age of housings in North Carolina is 10 to 20 years old. However, You can also find new construction homes all over the state, especially in metropolitan areas.
Community
Whoever has been in North Carolina at least once will tell you that the locals are one of the reasons why this place is so awesome. Apart from being friendly, people in North Caroline appreciate diversity and like to learn about different cultures. Therefore, once you find your moving company with the help of Verified Movers, you'll have the chance to see this for yourself. Being surrounded by this kind of people will help you adjust after your relocation easier. Also, we need to inform you that basketball and barbecue are a big deal in North Carolina. So, if you're not a basketball or a barbecue fan (which we doubt), you may become one after moving to North Carolina.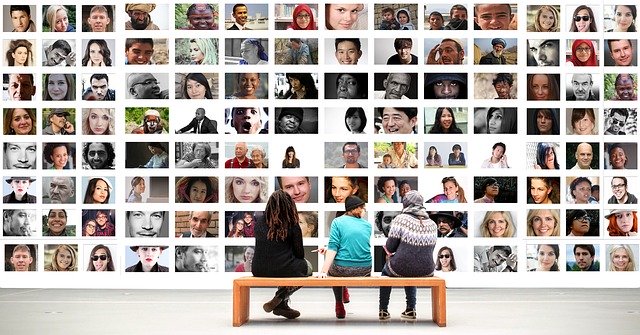 Job opportunities
Another great thing about living in North Carolina is that the job market is booming! Therefore, if your plan is to start the job hunt in NC after relocating with cross country movers Maine, you'll find the job here much easier than in other US states. North Carolina's economy was built on tobacco and manufacturing but then finance and information technology sectors started to grow rapidly. Today, North Carolina is the third-largest producer of electricity. In addition to this, NC is home to several leaders in the security industry, such as Honda Jet. And let's not forget to mention the NC's new nickname – the Furniture Capital of the World, because it is home to the largest furniture manufacturer in the world. As you can see, North Carolina offers lots of different career opportunities.
The cons of moving from Maine to North Carolina
Every guide for a long-distance move to a specific state needs to include the list of both the pros and cons of moving there. By learning upsides and downsides of living in one place you'll prepare yourself for the move the right way. So, what are the cons of moving from Maine to North Carolina?
Lack of seasons. First of all, you'll need to get used to the fact that North Carolina doesn't have four distinct seasons. Therefore, if you're a person that likes to experience differences, this won't be the place where you'll want to relocate. In North Carolina, summers are very hot, even if you happen to live near the coast. And, snow is rare, even if you live near the mountainous region. So, people who want to escape from cold weather will love NC, while others won't.
Hurricanes. When it comes to climate, we have to mention one more thing. Living in North Carolina means you'll also need to get used to hurricanes. The risks are higher for households that are closer to the coast, but this doesn't mean that other households can't be hit by a hurricane. IT's necessary to know that the hurricane season runs from June 1 to November 30, so prepare yourself it!

Hurricane season is one of the biggest downsides of living in North Carolina
Have a simple move from Maine to North Carolina
If you want to make moving from Maine to North Carolina much easier, let us help you! By visiting our website, you'll be able to find the list of the best long-distance moving companies that can help you have a hassle-free relocation. Let the moving pros handle your move while you search for the best North Carolina cities and regions to explore after the move. Yes, it's as simple as that! Verified Movers wishes you a happy relocation to North Carolina!