Moving across the United States is an activity that happens all the time. More than 350 million Americans move each year. Some of them move to another neighborhood within the same city. Others move to another town, another state or another country. For those of you who are looking to change the town or the city where you live, and you own pets, you should find out what are the most pet-friendly cities in America. Just like if you were moving with kids, you would want to have the best condition for keeping your pet safe and happy. This is why we have decided to do a little research and try to provide you with the answer to the above-mentioned question: what are the most pet-friendly cities in America? Bear with us and find out where you should move to in order to provide yourself and your pet with a great life.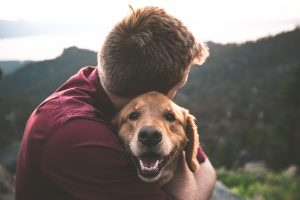 The role of our pets in our lives
Pets play an enormous part of our lives. After we take them in, they become a family. We are in constant touch with them, especially if they are our furry friends like cats or dogs. We love them so much that we are prepared to spend money on them and buy them treats. Some of us also let them in our beds so the first thing that we see in the morning and feel move during the night are our animal friends. If they get hurt, we suffer with them. We are very quick about taking them to the vet's if we feel there could be anything wrong with them. Therefore, in order to enhance their lives, even more, let's take a look at what are the most pet-friendly cities in America.
In this article, we are going to use the information published on Moving.org as the primary source of information.
The most pet-friendly cities in America
Now would be the right time to commence with the list of the most pet-friendly cities in America;
Scottsdale, AZ
Austin, TX
Boston, MA
Charlestown, SC
Denver, CO
Scottsdale, AZ
We are going to begin with the top city on our list – Scottsdale, Arizona. The main question is why Scottsdale, AZ ranks so high. Well, the main reason why it is one of the best cities for pets in America is the fact that Scottsdale, AZ offers so much open space where you can go walking with your pets.
Spending time in the open is very important when you have a dog. Dogs require a lot of activities on a daily basis. Otherwise, they might develop health issues. This is something that you should avoid at all costs. Take good care of your pet and your pet will know how to appreciate it. Pets also know how to show love and affection. Therefore, know that they will be grateful for taking good care of them. In the case that you are moving to Arizona from Nevada, you should ask long distance movers Las Vegas for the best moving rates.
Denver, CO
Westwards off we go now, to the heart of the mid-West. We are heading to the Mile High City, the home of the Avalanche, the Nuggets, and the Broncos. Welcome to Denver, Colorado.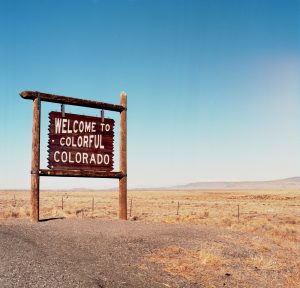 Pet-friendly Denver is a city that has done a lot to make pet owners and their pets want to live here. Denver is known as a city that offers a lot of outdoor activities. With the Rocky mountains sitting just around the corner, you can imagine the number of activities that you can undertake here. This is why Denver has found its place on our list of the most pet-friendly cities in America.
Should you find Denver to be slightly too big a city for you and your pet, you might want to consider Colorado Springs as your destination. Located just an hour away from Denver, Colorado Springs offers all the perks as living in Denver, just on a smaller scale. Colorado Springs moving companies await your call.
Boston, MA
The capital of Massachusetts has proven to be one of the most pet-friendly cities in America. The best thing about living with your pet in the place with very harsh winters and pretty high humidity throughout the year? The number of parks and off-leash communities that exist here. Indeed, Boston has turned into a paradise for dog owners.  If you like what you have just read, get in touch with long distance moving companies Cincinnati and book your move to Boston!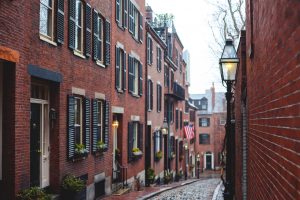 Owners of other pets should be happy about living in Boston as well. Given the number of pets that live here, dog and not-dogs, Boston boasts a great network of private vet clinics that are at your disposal should anything happen to your pet. Therefore, rejoice the population of Boston for you are living in one of the most pet-friendly cities in America.
Charlestown, SC
Moving out of Massachusets, we are heading South. The next stop on our list of the most pet-friendly cities in America is a city in South Carolina, Charlestown. This city that lies on the Atlantic coast offers amazing conditions for owning a pet. So much so that dogs have become one of the symbols of this city. There are plenty of restaurants, shopping malls, restaurants and bars that have turned pet-friendly. Therefore, if you are looking for a perfect city for you and your pet, think about Charlestown, the city with the Southern charm.
Austin, TX
Apart from being one of the best cities to live in the USA, Austin, TX is also one of the most pet-friendly cities in America. Not only are the household animals well-accepted and respected in Austin, but wild animals can also be seen there. In case you are living in the suburbs, you should not be surprised to find deer footprints around your house. Given the fact that the local population loves the animals, if you are looking for a place to move to, Furthermore, a booming economy and a developing job market will, no doubt about it, attract you. They will make a case for your moving here. Austin should most certainly occupy one of the top places on your list.