Long Distance Moving Companies Elizabeth
Get Your Instant Moving Quote
Sponsored Companies

Verified Business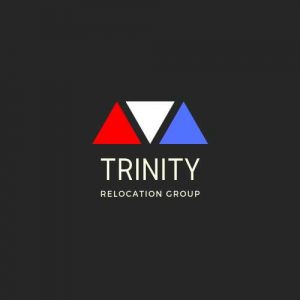 2300 Palm Beach Lakes Blvd Suite 301, West Palm Beach, FL, USA
If you are searching for the perfect choice of movers, you've come to the right place! Relocating cross country to New Jersey has never been easier than with the insight Verified Movers offers. In fact, it is our belief that everyone deserves a memorable moving experience. After all, it's the only proper way to celebrate and start your new stage in life. So, we are here to provide you with the optimal choice of long distance moving companies Elizabeth to choose from and hire.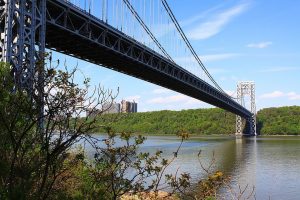 Why hire long distance moving companies Elizabeth?
So, if you are still having doubts on the selection of your team of long distance movers New Jersey, just consider the range of our services. And with the match of long distance moving companies Elizabeth that we provide you with, all you have to do is book your move. And the BBB certified movers Elizabeth will take care of everything else for you. Our assistance with your relocation comes with reliable recommendations of movers that will fit your budget. And our database is comprised of only the best long distance movers reviews. Plus, we only deal with companies that possess the expertise and equipment to make sure that your move is a memorable one.
How can expert long distance movers Elizabeth contribute to your move?
The fact is that you are not moving belongings that hold no financial or emotional value. You are most likely moving your entire home or business, which means that there are plenty of value in question. And would you rather have professionals handle and guarantee the safety of your items or risk damaging them by self-packing and moving? We believe the answer is simple, which is why we offer long-distance movers reviews that you can trust.
So, if you truly want a trouble-free relocation that won't have you sweating bullets, simply opt for professional help. We guarantee that all of the long-distance moving companies Elizabeth we offer are certified and experienced experts in the moving industry. It's up to you to check and decide which of them suits you best.
The adventure of moving to Elizabeth, NJ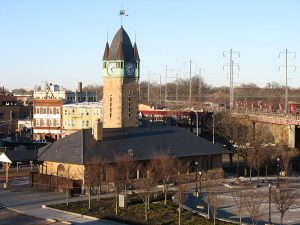 An exciting environment of education, entertainment, and business, Elizabeth is the 4th largest city in New Jersey. At least 11 major distinct districts make up the municipality of Elizabeth and are the destination for you and your choice of long-distance moving companies Elizabeth:
Midtown,
Bayway,
Downtown,
Elizabethport,
Elmora,
Frog Hollow,
Keighry Head,
North Elizabeth,
Peterstown,
the Point
Westminister
And these are just the most popular parts of Elizabeth. It's prime location makes the region a popular place for people oriented towards the Big Apple. The city itself has bragging rights to one of the nation's highest traveled public transportation systems. So, you can imagine that locals love to sit back and enjoy the 15-minute ride across the Hudson River and right into NYC.
How to organize a long-distance move to Elizabeth, NJ?
Having the checklist is a big advantage during relocation. It is important to edit your checklist in the right order. This way you will know the right order of tasks that you must perform at the exact time. You also need to have in mind that your schedule must be compounded by priorities. For example, you won't call transport services to come to your home to load the moving vehicle and you didn't finish packing. Relocation must be taken seriously. Therefore make a checklist that will help you during the move and also help you to avoid unnecessary errors.  
When you finally decided on your relocation date you have to prepare yourself for relocation. Collecting the right packing supplies is always among the first things on your checklist. First of all, you need a supply of good-quality moving boxes and strong packing tape that will be really useful. You can buy the boxes in many removalist or storage facilities that sell boxes. Purchase strong packing boxes. If you want to find packing boxes for free you can ask for any spares at local stores. Things that you must find or buy to pack your belongings are bubble wrap and blankets. There is nothing more important during the relocation then protection of your property. You have to be protected too because you could easily get injured with sharp items that are not properly packed.
But, the best way to get the quality boxes and packing supplies is to get them from your long-distance movers Elizabeth. They will provide you with high-quality packing supplies.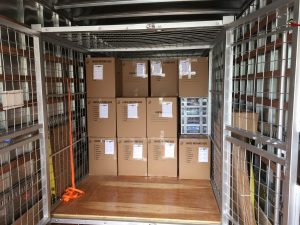 Disconnect and connect utilities
When you know your move-out date, be sure to check out utilities from your old home and connect utilities in your new house. Contact your old providers and check is everything alright. Do you have some unpaid bills and whether your account has been unsubscribed from the old address? The same goes for new providers to call them and inform them of your arrival.
The most important - hire professionals for a long-distance move
Consider hiring professional moving assistance. A good moving company like can take the stress out of your long-distance move. Let your long-distance movers Elizabeth know all the details of your move. The more they know about your move, the easier it will be to organize it. Pick one of the long-distance moving companies Elizabeth you can find in our database and you will be satisfied with services.