Long distance moving companies Phoenix
Are you tired of winter and snow? Do you want to move to the warmer area? If so, we give you a list of long distance moving companies Phoenix to help you move to the most populous state capital in America. Before you start packing, be aware that long distance moving in Arizona is a big step. Before you make it, make sure you've hired reliable long distance movers.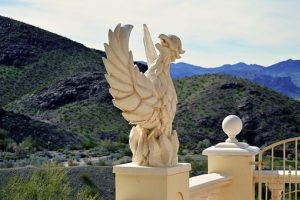 Be sure that your relocation process will run smoothly and without problems
The best long distance moving companies Phoenix will do much more than just loading your belongings into a moving truck. You can be sure they will run your relocation smoothly and without problems. Verified Movers want you to have the best moving services in the long distance relocation process. Experienced long distance movers will pack and unpack your belongings and ship them to the desired destination.
If you are still not sure about whether Phoenix is the perfect place for you, keep reading to find out more information about this city.
About Phoenix, Arizona
Phoenix is the sixth most populous city in the nation, and it is the economic, financial, and cultural center of the entire state. With the subtropical desert climate, summers are hot and winters are enjoyable. So, we suggest, before you start packing to organize a yard sale to sell all your winter clothes because you won't need it anymore.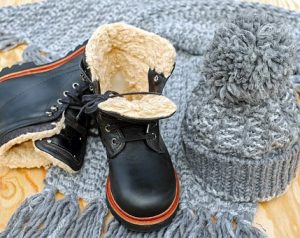 Moving to Phoenix to find a job
Phoenix is one of the top cities in the country when it comes to job opportunities and economic growth. You can find a job in top industries such as real estate, tourism, financial services, manufacturing, healthcare, retail, professional services, constructions, and waste management. The biggest employers are American Express, Apollo Group, University of Phoenix, Pinnacle West, and many more. So, if you need a job, we suggest checking online job openings in Phoenix.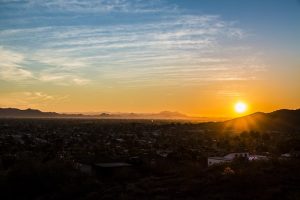 What to Do in Phoenix after the move?
After your long distance movers help you to settle down, you'll probably want to explore the city. You are lucky because there is always something to do in Phoenix. Whatever your interests are, there is a list of things you can do:
Visit the Heard Museum to see the tradition of the Native American tribes of the Southwest.
The Garden is a great place to get to know deserts.
Hall of Flame Fire Museum
It is a tribute to firefighters and the sponsor of the National Firefighting Hall of Heroes.
Arizona Science Center is a great place where you can have a fun time with your family and friends.
Are you ready to move to Phoenix?
If you fell in love with Phoenix, it is the time to contact long distance moving companies Phoenix to get the best relocation price and to schedule your moving day. Ask for additional services such as packing and unpacking, storage units, auto transport, commercial moving, etc.