Long distance moving companies Phoenix
Get Your Instant Moving Quote
Sponsored Companies

Verified Business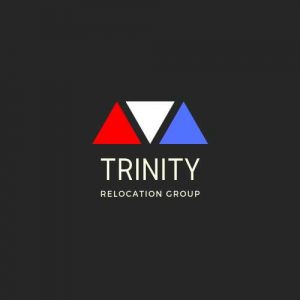 2300 Palm Beach Lakes Blvd Suite 301, West Palm Beach, FL, USA
Are you tired of winter and snow and want to move to the warmer area? If so, we give you a list of long distance moving companies Phoenix to help you move to the most populous state capital in America. Before you start packing, be aware that long distance moving is a big step. Any kind of relocation is a complicated task, but if you have to move long distance, the complications magnify a lot. So, before you make this big step, contact us and make sure you hire reliable long distance Verified Movers. That is the only way to lower complications and give yourself a chance of having a stress-free relocation.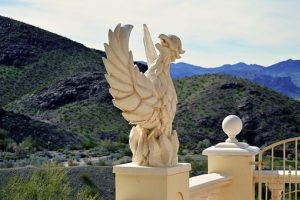 Be sure that your relocation process will run smoothly and without problems
The best long distance moving companies Phoenix will do much more than just loading your belongings into a moving truck. You can be sure that our long distance moving companies Arizona will run your relocation smoothly and without problems. Verified Movers want you to have the best moving services in the relocation process. That is why we only do business with trustworthy, reliable and affordable companies.
Experienced movers will pack and unpack your belongings and ship them to the desired destination. Besides making sure your belongings are safely relocated across the country, professionals will also do it much faster than you ever could alone. Since packing, loading, unloading and transporting are their expertize, you are bound to move your stuff from point A anywhere to point B before you know it. And while that is happening, your belongings are also insured. Not to mention that you wouldn't have to worry about packing materials either. So you can't ask more than that, can you?
What should you know about long distance moving companies Phoenix?
The first thing to do before hiring professionals is to make sure they are reliable. And how will you do that? Well, we from Verified Movers can save you a lot of time and trouble. After you make sure that what company offers meets your needs, it is no time to stop exploring. You need to acquire reviews from the people who have had experience with the specific company. Luckily for you, many positive reviews and long distance moving advice can be found on our website since we only work with trustworthy professionals. After you establish that the long distance moving companies Phoenix offer what you need and you like the reviews, what's next? The next step is to obtain at least three moving estimates. The one that suits you the most, in the combination with services you need, will probably be the chosen one.
Moving to Phoenix to find a job
Phoenix is one of the top cities in the country when it comes to job opportunities and economic growth. The driving forces of the city's economy until the 1950s were the "Five C's" - cotton, cattle, citrus, climate, and copper. However, as any of our long distance moving companies Phoenix will surely mention, afterword the things have changed.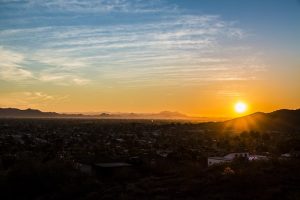 Although you can still find those industries doing excellent business, the high-tech companies are now all around the city. Use some tips for finding a job in the new city and you won't search for it for long. You can choose between jobs in top industries such as real estate, tourism, financial services, manufacturing, healthcare, retail, professional services, constructions, and waste management. The biggest employers are American Express, Apollo Group, University of Phoenix, Pinnacle West, and many more. So, if you need a job, we suggest checking online job openings in Phoenix.
What is so great about Phoenix, Arizona?
The city of Phoenix, Arizona is the sixth most populous city in the nation, and it is the economic, financial, and cultural center of the entire state. With the subtropical desert climate, summers are hot and winters are enjoyable. So, you are definitely not going to miss your winter clothes. Before you hire our long distance moving companies Phoenix to execute your relocation, you should know that this city is very welcoming. Whether you are coming from the different part of Arizona or any other state, you will be accepted very nicely and very fast. Ask our professional movers for a few tips to help you make your way around the city easier. They will be more than happy to give you, for sure.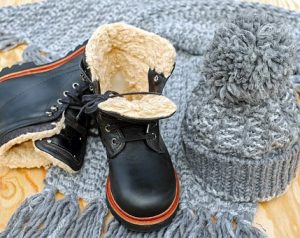 What to do in Phoenix after the move?
After your long distance movers help you to settle down, you'll probably want to explore the city. You are lucky because there is always something to do in Phoenix. Whatever your interests are, there is a list of things you can do:
Visit the Heard Museum to see the tradition of the Native American tribes of the Southwest. This is a great place to be when the weather is not very welcoming outside. So, spend the summer in museums and save yourself from the heat, while you are getting some education. It may come handy on the next trivia quiz, who knows?
The Garden is a great place to get to know deserts. This could be a great place to visit in the spring. Maybe after your spring cleaning, you can spend some Saturday afternoon enjoying the beautiful desert garden.
Hall of Flame Fire Museum
It is a tribute to firefighters and the sponsor of the National Firefighting Hall of Heroes. Anyone of our long distance moving companies Phoenix will recommend you to visit it. Especially with children, that can maybe meet some of their idols and heroes.
Speaking of childer, Arizona Science Center is a great place where you can have a fun time with your family and friends. Even if your child is not interested in science too much, after seeing all the interesting and educating things, they will probably fall in love with science.
Are you ready to move to Phoenix?
If you fell in love with Phoenix, it is the time to contact long distance moving companies Phoenix to get your free moving quote and to schedule your moving day. Ask for additional services such as packing and unpacking, storage units, auto transport, commercial moving, etc. You will see for yourself that Verified Movers only does business with the best companies in the industry, so you can't make a mistake.