Moving is a very stressful endeavor. If you had already moved before, you surely know. There are so many things to think about, so many things to do before the moving process even starts. And God knows how many things you need to do when you actually start packing for your move and checking out moving companies. This is the time when one specific question arises. "How far in advance to book movers?" This is a question that has plagued many people and will plague even more. If they do not read this article, that is. In this article, we will talk about the reasons to book movers early. So, without any further ado, let's dive in!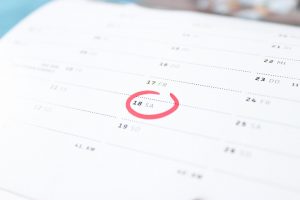 How far in advance to book movers?
And we arrive at this question. Should you book them a week in front or more? Is a month enough, or should you go even further back? To answer your question simply, book your movers as soon as you know the moving date! Now we will explain in detail why it is better to book your movers in advance.
Booking your movers in advance is better. Why?
When hiring movers, it is only logical to book them as soon as possible. This is because both you and them will have enough time to prepare for the move, and to know the schedule of your move. It is certainly much easier than handling a short notice move. In addition, you will be able to set the date and time of your move. Do you want to move at 8 in the morning, or is 9 more appealing to you? Booking in advance will make you able to schedule the move just as it fits you.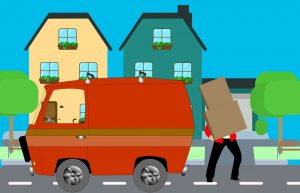 Another thing why hiring cross country movers South Dakota earlier is better is because you will be the first job of the day. The movers will not be tired from the previous move, and they will not have to speculate how long will the move in question last. You may end up waiting for your movers if they had a move before yours. You may even end up not moving due to complications during the previous move, or the workers being too tired to do the job correctly. They will not want to conduct your move if they are not feeling 100%.
They are trustworthy and reliable professionals and their customers matter to them. Risking a move while being tired is not something they will be fond of doing. In this case, some moving companies may even send you new and inexperienced workers to do your move. This is not recommended for you because they have no experience at all and there is a high possibility of something getting broken or damaged.
Getting discounts
In addition, booking movers as early as possible opens the possibility of them offering discounts. They will be happy that you value their time and book your move in advance. They will also know that you are reliable and organized as well and that will one type of insurance for the move.
So, how far in advance?
The first thing we should mention before talking about the amount of time necessary for your moving company to set a pick-up and delivery date is when most moving companies are most busy. In the moving world, there is something we like to call the "moving season". The moving season lasts from May to September. This is because most moves take place during the summer due to the lack of rainy days and rough weather. Everything is easier during the summer, and that applies to moving as well. Well, if you want to save money and also have no trouble scheduling your move with a good reliable moving company, consider booking during the offseason. Most trustworthy moving companies do not have a lot of work outside the moving season so it should not be as hard to schedule then.

Offseason
With that being said, if you want to book your move during the offseason, you can do it about one or two weeks before your move. If you want to move during the moving season, booking your move a week before moving day is going to be impossible. That is why you should give a call to a couple of interstate moving companies Missouri about a month before moving day. This way you will be able to pick a date and time and your movers will most likely be able to accommodate you. If the moving company of your choice cannot conduct your move then, consider calling someone else, or try to reschedule your moving day.
Generally, the more time you give to your moving company, the better the whole ordeal is going to be. There will not be any surprise canceling or anything of the type. You can also talk about all the additional services for your move. If you book in advance, your movers will be able to prepare all the necessary materials for your additional services. This is especially relevant if you are moving long distance. Long-distance moves are not easy both for your movers and yourself. 
To conclude
All of this advice was made by professionals who have been in the business for many years. Most trustworthy moving companies handle their jobs in a similar fashion. They all like to have a strict schedule and not surprise calls from their customers. You as a customer, would certainly not like to get a call from your moving company saying that they want to reschedule the move because it was booked to close to the moving day. So, the main idea is to book as farther in advance as possible. If you can book a move one month in advance, that is great. If you can book it even farther back, even better. It was a pleasure writing this article as we know that it will be helpful. Good luck with your move!