Moving is one of the most stressful things someone can go through. Simply balancing your day-to-day alongside moving tasks is stressful enough to make you want to curl up in a ball with your blankie and cry for two days straight. Trust us, at Verified Movers we've seen it all before, and we've had quite a few overly stressed individuals turn to us for help. Of course, not every move has to be that stressful. Some people take the right steps to ensure their moves are very simple and smooth. Some, are also much more stress-resistant than others. But no matter the way your move turns out, you'll likely be in need of some good ol' fun in the sun after the move. Luckily, it's really easy to have fun in California. Let's be real, it's pretty much the epicenter of fun and entertainment. But it can be hard to know where to go and what to do when you're new in town. So today we'll share with you what we think are the must-visit Californian places for right after the move.
Lazy fun in California is the best fun in California
Even if you end up having the world's easiest move due to hiring one of the top movers in San Diego, or top movers in any other city, you might not feel like driving or doing too much right after the move. And that's quite okay. You're entitled to needing time to rest and recover. However, sitting at home watching Netflix might not be the time best spent. Luckily, there are quite a few lowkey things you can to do have fun in Cali.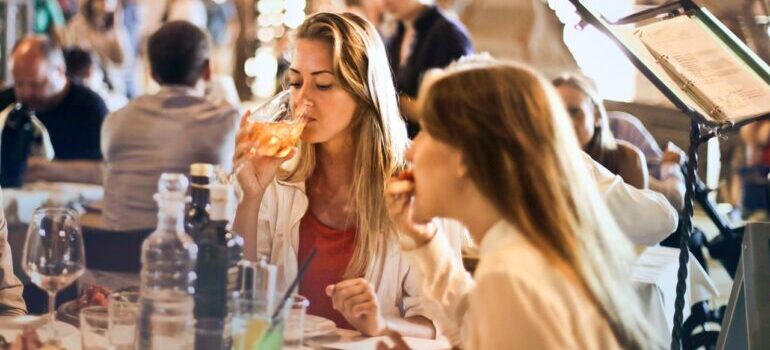 Exploring your new neighborhood is a great way to de-stress
Most Californian neighborhoods are quite picturesque and beautiful to look at. So what better way to enjoy California than to explore your new neighborhood. Not only will you get to learn a lot about your neighborhood, which will then make getting back to your daily routine much easier, but you'll also do something good for your body. Put on your fave playlist or an audiobook and start exploring your neighborhood.
Grab a bite to eat
California is famous for being progressive and out there in more ways than one. And that reputation extends to cuisine, too. In California, there are all sorts of very interesting and hip restaurants where you'll be able to try things you've never tried before. And what better way to replenish your energy and have some Californian fun, after reading all those cross country movers reviews California residents leave and dealing with tiring tasks like packing, than by going out and having a tasty meal. And you don't even have to go far from your home to do that.
Here are a few ways to have fun in California if you're feeling more ambitious
Even if you're feeling tired after the move, Cali vibes might inspire you to go out and do things. And we're not talking just taking a walk around your neighborhood. No, we mean full-on getting into your car or an Uber and going places. Luckily, California was made for something like that.
Beaches, Beaches, Beaches
One of the first things you should do after you move to California is to go to the beach. What Beach you choose doesn't really matter. Most beaches in California are amazing and you'll have fun no matter where you go. At a Californian beach, aside from relaxing and sunbathing, there are quite a few more things you can try. For example, you can try kayaking, surfing, scuba diving, or simply playing volleyball with locals, or renting a bike to go on a pleasant ride by the beach. Whichever of these you decide to do there's no doubt that you'll have fun. And let's not forget about that iconic Cali tan you'll start working on.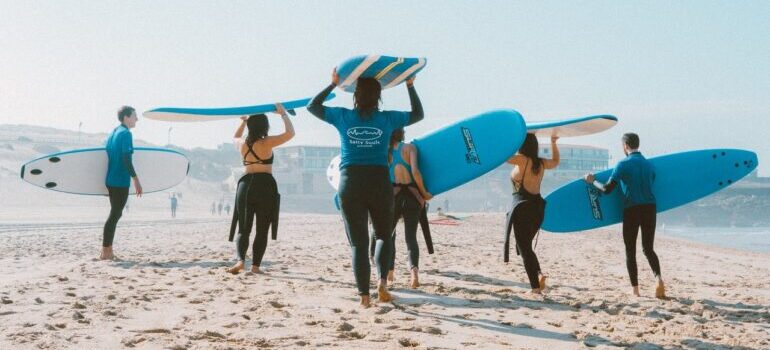 Californian fun starts with a good drink
You might have felt like having a whole bottle of wine yourself every time you started looking up California moving companies reviews when you were planning your move to California. However, as the responsible adult you are, you probably said NO to that and got on with your moving planning. But now that everything is over and you're finally in Cali, it's time to have fun by enjoying some awesome drinks. California is known for its wineries. So what better way to spend your post-moving time than by going wine tasting. Depending on where you are you might want to check out one of these regions and its vineyards:
Livermore Valley
Lodi
Napa Valley
Sonoma
Escondido
Temecula Valley
Tehachapi
Explore the landmarks of California
California is not just sun and fun. Sure, that's what it's mostly known for. But California is so much more than that. It's very rich with history and important landmarks. If you're interested in learning something while still having a good time, you might want to do a tour of California's most famous landmarks like Santa Monica pier, The Getty Museum, Walt Disney Concert Hall, Griffith Observatory, and many more. This is a great way to combine pleasant with useful and learn a bit about your new state while still having an awesome time.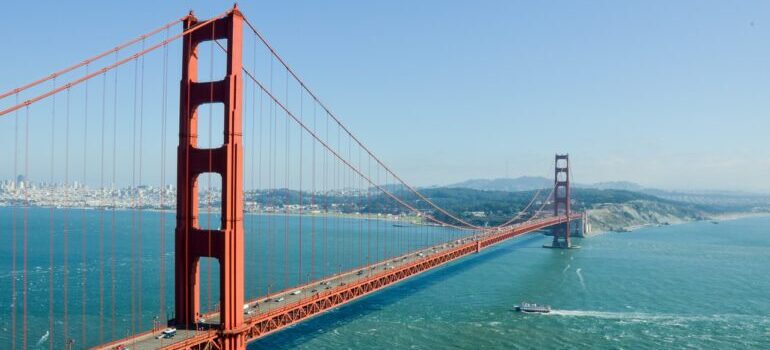 There are countless ways to have fun in California
Fun in California is pretty much guaranteed. From the moment you step your foot over the border, you can expect fun and entertainment to hit you in the face wherever you go. That said, fun is very subjective. That means that what's fun for others might not be fun for you. This list is a great starting point. However, we suggest you do more research and choose places to visit and things to do you'd personally enjoy. Having fun after the move is very important. And you should make the most out of your post-moving days.