For those who have recently moved to San Francisco, there are plenty of fun things to experience once you settle in. With its eclectic architecture, cultural diversity, and mild year-round climate, this town is perfect to visit and reside in. Once you have moved to this majestic town, you may want to discover all the fun things to do in San Francisco. A prominent moving company Verified Movers takes you on a trip through this dazzling city in Northern California.
Fun things to do in San Francisco after the relocation
If you came to town from a distant part of the country and used the services of cross-country moving companies San Francisco, then your packing and relocation went smoothly. As soon as you settle in, it is time to start exploring the city. San Francisco is full of cultural events, landmarks, and entertainment, and there is a variety of things to choose from:
Museums
Landmarks
Cable cars
Fun for kids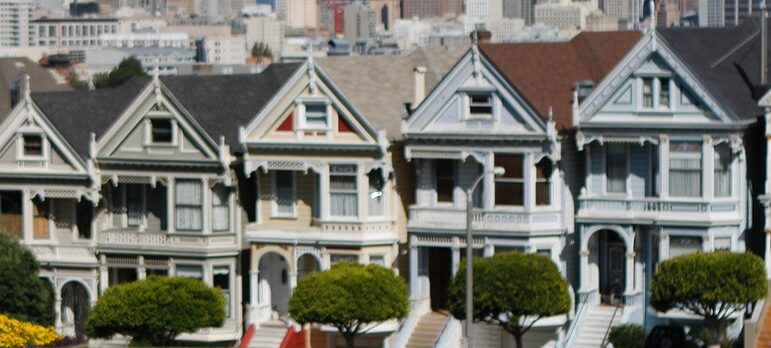 Pay a visit to the local museums
SFMOMA is one of the largest contemporary art museums in the United States. It boasts a wide collection of paintings of contemporary artists such as Henri Matisse, Frida Kahlo, Georgia O'Keefe, Andy Warhol, and many more. Also, the entire floor of the building is dedicated to photography. Another popular and significant museum is the de Young Museum of Fine Arts. Permanent collections include art from the US, the Americas, Africa, and Oceania, as well as costume and textile arts.
Those keen on animation and design will surely take an interest in the Walt Disney Family Museum. This institution nurtures the life legacy of Walt Disney. An array of field trips, workshops, classes, and special events makes this museum extremely interactive. With a mission to inspire young people to develop their creativity, this place is much more than a regular exhibition space.
Check out the astonishing landmarks
The most famous San Francisco landmark is surely the Golden Gate Bridge. It is the most photographed bridge in the world and it connects the two coasts of San Francisco Bay. Golden Gate Welcome Center offers merchandise, tour guides, historic and engineering facts, and hosts exhibits. You can also enjoy free walking tours or just sitting and having a cup of coffee. This beacon of modern construction will undoubtedly leave you in awe.
Another world-famous landmark is Alcatraz Island – the site of a former federal prison. The fun fact is that Al Capone was once held as a prisoner here. It is located in a perfect place for preventing prisoners escape – on an island surrounded by cold water and strong currents. The island is now easily accessible for tourists by a 15-minute ferry ride.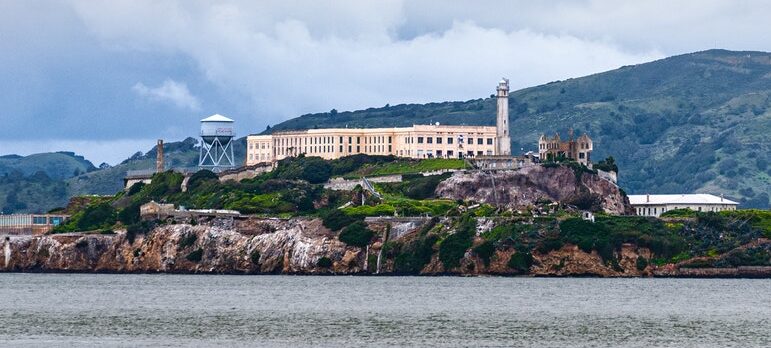 One of the prominent landmarks that tourists gladly frequent is the neighborhood called Fisherman's Wharf. It is located in the northern waterfront area of the town. This famous part of San Francisco is the location of Pier 39, San Francisco Maritime National Historic Park, and plenty of seafood restaurants. Several interesting museums are located here, such as Ripley's Believe it or Not Museum, the Musée Mécanique, and Wax Museum at Fisherman's Wharf.
Many movies filmed in San Francisco tend to capture the picturesque scenery of The Painted Ladies. Those are repainted Victorian and Edwardian houses located in a few different neighborhoods. The Painted Ladies are a massive tourist attraction as they capture the spirit of the romantic past. A vintage Volkswagen bus takes on on a hippie tour through streets with Victorian houses. Here you may learn a lot about the history of the city.
Marvel at nature and diversity
The diverse content that the city offers includes something for nature lovers. Twin Peaks hilltop park overlooking the entire city is an ideal place for being outdoor. The two hills that rise 1000 meters above the offer a breathtaking 360-degree view of San Francisco.
The proximity of Napa and Sonoma Valley enables wine lovers to enjoy the products of the world's most famous wineries. One of the perks of living in Northern California is tasting the most prestigious wines at the very source of their production.
Most popular attraction San Francisco is known for
The historic trolleys that give San Francisco a unique imprint, are part of the town's regular traffic scheme. Unfortunately, the pandemic put a temporary hold on cable cars during the previous period. However, starting August 2021 they are running again, bringing joy to numerous residents and tourists. Nowadays, only three cable car lines remain, and they can take you through some of the most popular neighborhoods. If you wish to learn more about the history and operating system of this vehicle, visit the Cable Card Museum. This means of transportation features in many famous movies and is an authentic tourist attraction. Once you choose the right company with top movers in San Francisco, hop on a trolley and enjoy the view.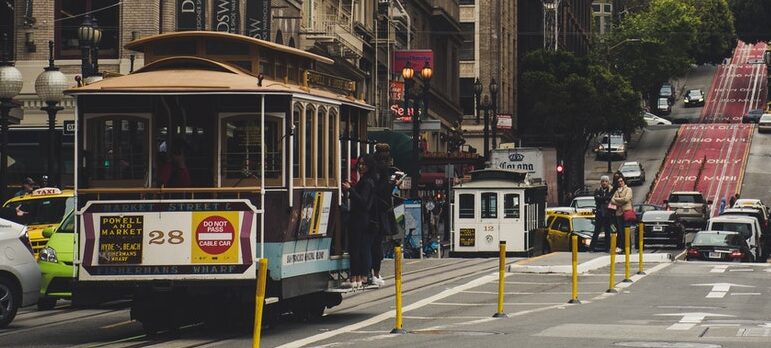 Fun for kids
If you are looking for kids' entertainment in San Francisco, then you should visit Pier 39. This vibrant area is the habitat of sea lions. What is more fun for kids than watching these cute and joyous animals play and bathe? The same area boasts the Aquarium of the Bay, home to over 20,000 local sea creatures. Explore the life of the Pacific via fun and educational tours through this amazing place. From a historic carousel to a large screen that offers a 7D experience, Pier 39 offers a multitude of amusing activities for the youngest.
Enjoying your new life in San Francisco
Moving to California with some of the top long-distance moving companies San Francisco, is always the right choice. Hiring a good moving company gives you a lot more time to look for fun things to do in San Francisco. Such an amazing city is full of fun opportunities that need thorough exploration. Therefore, only with the help of a good moving company will you have enough time to immerse yourself in sightseeing.