Relocation, whether it's local or interstate, residential or commercial, is rarely ever an easy event. Of course, the stakes get higher once you have to relocate to a location that is far away from your current home. Data shows that an average person that is living in the United States of America can expect to move as many as 11.7 times in his or her life. Once one of those 11.7 relocations happens to involve San Diego, the first thing you are going to need is access to top movers in San Diego. After all, there's no need to insist on taking care of every moving task by yourself and making your relocation any harder than it has to be. Make the best and most convenient decision for yourself, your family, and your business by seeking the help of a top-notch moving company in San Diego.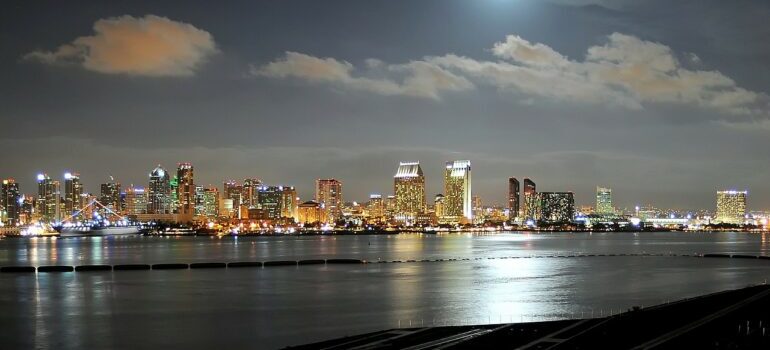 Look through our selection of the best movers in San Diego
Moving is a process that is difficult on many different levels. From the emotional aspects of a move to the prospect of having some of your items damaged, one could say that there are many different obstacles on your path. At Verified Movers, we know that most of these obstacles could be surpassed with a company that is reputable, licensed, and qualified. But getting access to such a company is easier said than done. Thus, we didn't hesitate to do the research for you. We have gone through multiple factors that determine a company's quality, after which we have compiled a list of the top ten movers in San Diego. When moving, there are certainly no guarantees. But you do have the best chances of success with one of the following companies by your side.
If you're searching for reliable San Diego-based movers, Best Fit Movers San Diego are the right match for you. Best Fit Movers are very well-versed in their job, affordable, and offer a wide array of different services. They pride themselves on being able to fit into anyone's moving process. Among the usual residential, short-distance, long-distance, and office moving, Best Fit Movers offer specialized services as well.
Best Fit Movers was founded with the goal of changing people's perceptions about moving. Moving doesn't have to be incredibly hard and tiring and Best Fit Movers San Diego are here to prove that to you. Their experienced team is made up of skilled individuals who put your satisfaction before anything else. Their goal is to satisfy each customer's needs through personalized services that can be changed accordingly. Nothing is too much for Best Fit Movers, and they will always find the perfect compromise. Some of their specialized services include packing and storage. Their movers are some of the most skilled when it comes to handling fragile or bulky pieces of furniture. True professionals who know exactly how to tackle each part of the moving process. Packing some specific or breakable valuables could be something you're worrying over, but Best Fit Movers San Diego are more than competent in that task. With their special way of packing valuables, you will always be able to rest assured and know your items are in the best possible hands.
The quality of this company's services is reflected in hundreds of incredible Best Fit Movers San Diego reviews on their site. Whether you need long-distance moving services, short-distance or something else entirely, in the San Diego area there is no one better to contact than Best Fit Movers. Call them today and book a move you will remember.
Two Men and a Truck is one of the most reliable moving companies in San Diego. They started the business 30 years ago with one primary mission: To help people relocate stress-free. With modesty and hard work, they've established a trusting relationship with customers who are always satisfied. Two Men and a Truck operates in over 40 different countries and as time progressed since the founding of their company, they have earned a reputation of being one of the most experienced and reliable moving companies out there.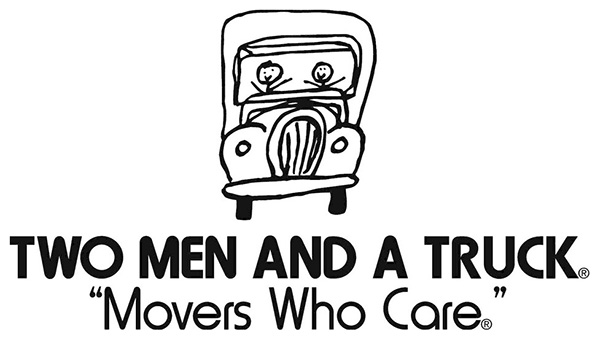 Two Men and a Truck San Diego take the moving process very seriously and have worked hard to gather a great number of qualified and responsible hired workers in their team. Considering the fact that their main goal is to satisfy every customers' need, Two Men and a Truck is focused on building top-quality moving services. So, regardless of whether you need help with a local move or a long-distance move, they will be able to provide you with the right moving services at affordable prices.
Their movers can handle any kind of relocation challenge as proven by years of hard and devoted work in the moving industry. Two Men and a Truck San Diego is one of the most experienced moving companies in the area. With them, you do not have to worry about the safety of your items. They will make sure your entire inventory is delivered to your location on time and in one piece. A full services moving company, Two Men and a Truck offer different, quality moving services at excellent prices such as long-distance moving, local moving, furniture packing, cross-country moving, and more! Loading, and unloading your items as well as transportation is going to be handled by true moving professionals working at Two Men and a Truck.
The reputation this company build can be seen through an abundance of positive Two Men and a Truck reviews. Are you looking to hire reliable movers for your upcoming relocation? Regardless of the type of your move, Two Men and a Truck are here to help you out! Get in touch today and book your stress-free move!
Moving does not have to be a complex feat, and that is just what Discount Movers San Diego strives to prove. They will make sure you have a quick and easy moving process from start to finish. Right from the get-go, doing business with this company is simple and straightforward. When booking, you will have a quick and easy phone interview with an immediate free moving estimate. In addition, you can expect to receive an e-mail with helpful moving tips that will not only save you money, but also help you prepare for the upcoming relocation.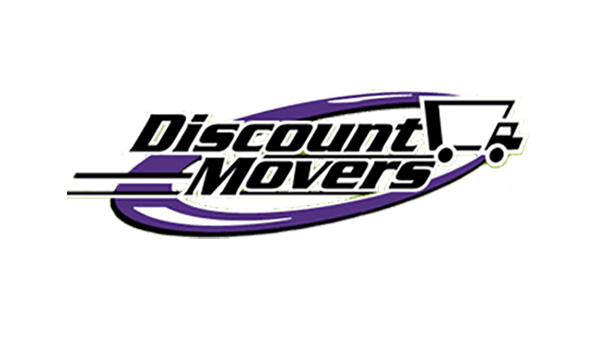 Customer service is something Discount Movers San Diego pays special attention to. Friendly, professional, experienced, well-spoken, licensed, and insured movers will arrive on time, work efficiently and effectively to save your money, and move you in a swift and simple manner. Standing behind its name, Discount Movers will work hard to ensure you are elated at how much money you saved and how easy everything was. You can turn to them for both residential and office moves, but also apartment and condo moving, as well as senior and military moves. They also handle furniture relocations, student moves and home staging moves. In addition, they can provide packing services, as well as loading services, and storage moving.
Discount Movers is one of the oldest moving companies in San Diego. This means that they have stood the test of time, and proven their quality time and time again. A simple look at Discount Movers San Diego reviews will show you the effort they put into each service they provide and every move they take care of. If you want to have a simple and straightforward relocation that will not take a toll on your budget, Discount Movers San Diego is the company to turn to.
If you are looking for a way to turn your potentially difficult and stressful move, San Diego Moving has a solution. With their team of experienced and dedicated professionals every relocation, regardless of how difficult it might seem will be, will be turned into a smooth and enjoyable process. They offer a full moving service for individuals as well as commercial customers customizable to suit your individual needs. To ensure a safe and memorable move, contact San Diego Moving today.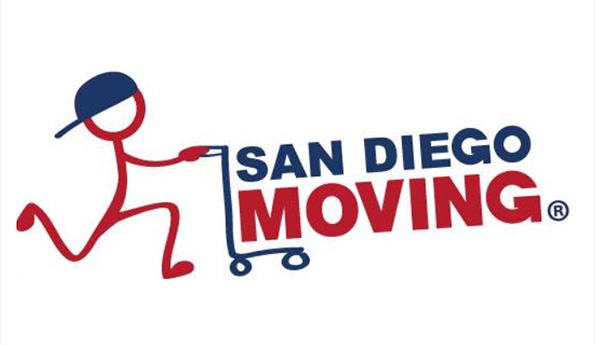 Reliability, experience, dedication, and expertise – those are the things you will mostly hear about when you start reading San Diego Moving reviews online. And it is no wonder why this moving company has such a large base of long-term customers. Customers know when they are being treated with the care and respect they deserve. More importantly, they know how to appreciate the high-quality services that this moving company provides. That is why San Diego Moving is one of the most highly rated moving companies in California right now.
When it comes to services, San Diego Moving is ready to assist you throughout your relocation, regardless of the number and type of items you need to relocate. They will handle loading, transport, unloading, as well as packing. One of the services that you will rarely come across these days is unpacking. San Diego realizes that packing is difficult. But they also know that unpacking is even harder because it is the same process as packing but a thing that you need to do after a long and stressful move. This only shows the high level of care that this moving company invests in its customers.
If you want to be treated fairly and you would like to enjoy superior moving services at an affordable cost, San Diego Moving is a company to call. Contact them right now, get their free moving quote, and enjoy the services this family-owned company provides.
Finch Moving and Storage San Diego is a locally-owned, family business that is all about care and attention that is also fully licensed and insured. They offer stress-free, seamless, moving experiences at affordable prices. Moreover, the company prides itself on exceptional and prompt moving services, and they manage all inquiries personally. Finch Moving and Storage San Diego reviews praise the company's realistic and affordable moving solutions. If you are looking to relocate anywhere within the greater San Diego area, or within the state of California, these are the movers to call.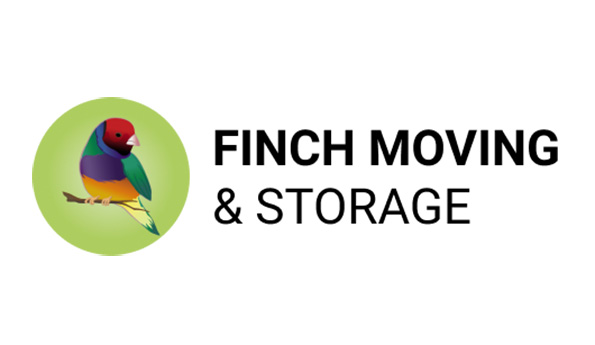 Finch Moving and Storage San Diego is a full-service moving company. This means that they are capable of handling any relocation type and provide numerous moving services to their clients, including:
Local moving
Small moves
Office moving
Packing services
Loading & Unloading
Storage services
The company also offers free estimates to their clients, ensuring that they always know exactly how much their relocations are going to cost. You can expect no hidden costs, additional fees, or anything of the sort. Only honesty, integrity, and competence. This company has a deep passion for serving the best interests of its customers and is able to tailor its services to the client's budget. This approach to relocations is what made them into one of the finest moving companies San Diego has to offer. They will be with you from the start of the relocation process all the way through to its conclusion. You will always have someone to ask for advice, assistance, and moving tips.
If you are looking to put your mind at ease and relocation in an enjoyable manner, all you need to do is give these professionals a call. They will repay your trust and create an enjoyable, smooth, and efficient moving process.
One Stop Moving & Storage San Diego is a moving company that presents itself as a "one-stop-shop for moving and storage in San Diego". These professionals adhere to strict core values of trust, customer service, and honesty. Their team of expert movers does quality professional work from the start of the relocation to its conclusion. The company focuses on quality work as well as dependability. This is evident in One Stop Moving & Storage San Diego reviews, as their customers are more than happy with the services the company provides. Speaking of which, you can count on the company to provide you with local moving, long-distance moving, packing, storage, office moving, as well as piano moving services, among others.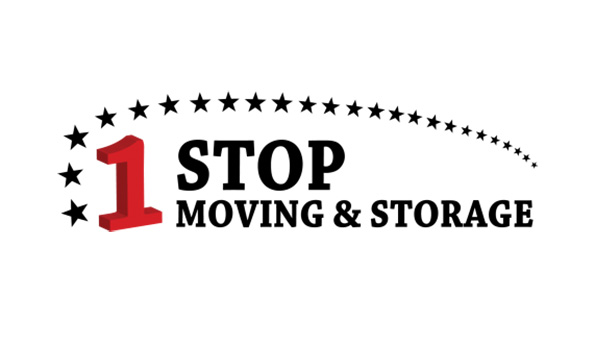 What sets this company apart is its extremely friendly staff and movers from various backgrounds. It is a diverse cast of experts that is capable of handling any relocation, no matter how large or small. A testament to this fact is that One Stop Moving & Storage has won the "Best Mover in San Diego" award, given by KFMB Channel 8. This clearly shows that these movers are doing something right. But they don't rest on their proverbial laurels, either, and strive to improve their services and expertise as years go by. The company also sends its moving crews to regular training exercises, ensuring the highest possible standard of service. It is a testament to their dedication to excellence.
If you are looking for a hassle-free, enjoyable, moving experience in San Diego (or anywhere within California), you will want to get in touch with One Stop Moving & Storage. These professionals can handle every moving need you might have, from packing and storing to complete relocation to your new destination. They also offer free, in-home, estimates, allowing you to plan your relocation with exact information.
Aloha Movers San Diego is a reliable moving company based in San Diago, CA. They started their moving business as a local moving company in 2011. With years of experience in the moving business, Aloha Movers has established a trusted network of satisfied customers and an excellent reputation. Their primary goal and ambition are to provide their customers with a quality, stress-free moving experience from start to finish.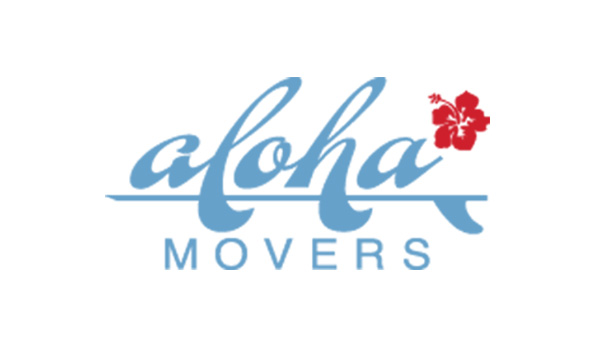 Aloha Movers always strive for perfection. They wish to make the process of relocation easy no matter how complicated it might seem. Therefore, no moving challenge or task is too difficult for them. They are capable of providing you with top-quality moving services at affordable prices. They can assist you with professional packing services using new, and quality packing tools and materials to safely pack and transport your inventory to your desired location. Additionally, they can provide you with reliable residential moving services. So, if you need to move your household inventory, there is really no need to worry! Furthermore, in case you are moving your office and your business, Aloha movers will be ready to assist you throughout your moving process.
A flawless moving experience where you can sit back, relax, and let the pros do their work is one phone call away from you. So, get in touch with them and see why Aloha Movers San Diego reviews are so positive and full of support. Moving is easy and stress-free when you have the support of trusted, professional movers in San Diego.
When it comes to moving customer satisfaction, Grizzly Moving is on top of the game. So if you want to ensure a safe and carefree move, regardless of whether you are moving your home or a business, locally, or long distance, this is the moving company to call. Forget about broken items, late deliveries, or hidden costs, Grizzly Moving has the will and capabilities to provide you with a  moving service of the highest quality – a moving service you as a paying customer deserve.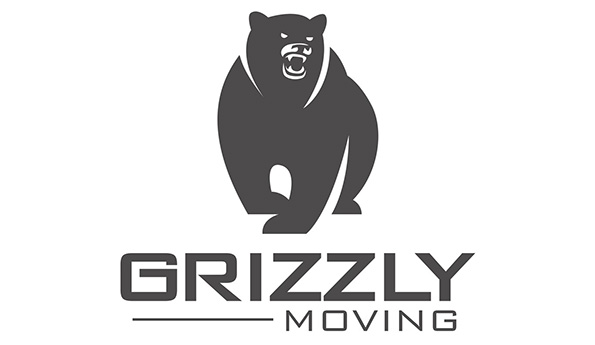 There are many things that you need to focus on when hiring movers. Reliability, experience, skills, available services, equipment, vehicles. And if you ever had an opportunity to read Grizzly Moving reviews online, you probably know that this moving company has it all. They are an experienced team of professionals who are dedicated to providing superior moving services for individual and commercial customers. They have the equipment and a fleet of modern vehicles suitable for different types of relocations.
When it comes to available services, Grizzly Moving can be easily associated with some of the most versatile moving companies in San Diego and the whole state of California. They have a team of local movers servicing local relocations in San Diego as well as experienced professionals that are working on more difficult, long-distance and interstate, relocations. They provide packing and very rarely seen unpacking service. And they also have storage in transit. Of course, all those services are available for individuals as well as commercial entities.
If you want to ensure a smooth and stress-free move, regardless of the situation or your requirements, Grizzly Moving is at your disposal. They are honest, dedicated, and hard-working professionals whose main goal is your satisfaction. Call them, get their free quote, and get to your destination in style.
Sullivan Moving & Storage is one of the most reliable moving companies in San Diego. They have been in this business for over 100 years, and provide their customers with the most affordable moving services. They have a large number of satisfied customers, who unanimously declared them the best moving company in this area. But for them, this job is much more than just moving, even though they encounter it every day. Their main mission is to create a wonderful experience for their customers from a hard process that they will remember and retell for years.
Moving with Sullivan Moving & Storage San Diego has never been a stressful job. They can offer you various moving services such as Local, International, and Long distance moving services. In addition, they can provide their customers with free estimates, affordable prices, and several additional services for your successful move. Their Movers can help you with the packing process and pack all your belongings, and load them into a truck. Their services are safe and will be provided by their most trained movers. They can make sure your old home stays clean and tidy after you move, providing you with trash and debris removal service.
Sullivan Moving & Storage Company can offer you its best movers such as Commercial and Office Movers, Long-Distance Movers, and Local Movers. When it comes to moving like this, challenges, costs, and mistakes are roads. But if you have reliable Sullivan Movers by your side then you have no reason to worry. Successful moving is their second name because such situations cannot happen to them. You can always check out some Sullivan Moving & Storage San Diego reviews and see for yourself our words. You will also see a large number of satisfied customers who have worked with us. Finally, if you need one of the safest storage in San Diego, you can always call them. They will be there to provide you with the best moving services and meet all your requirements.
If you are looking for a reliable moving company that can provide you with a full moving service then Johnson Storage & Moving is the right choice for you. In addition to being able to offer you a complete moving service, they also offer you a good price. Their rich work experience that has lasted for many years, as well as a large number of satisfied customers, can guarantee that you will have a successful move with them. Johnson Storage & Moving San Diego offers a variety of moving services, including packing, storage, decluttering, and junk removal services as well as moving and packing supplies.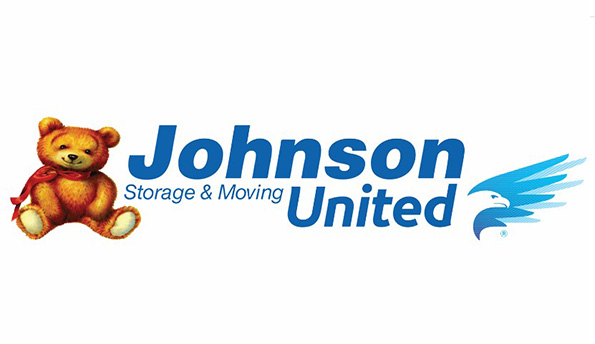 Regardless of the type of moving and its distance, Johnson movers can meet you and do much of the work for you. They can provide you with various types of moving such as Senior moving, Long distance Moving, Local Moving, GSA Moves, and Military. But from all this, we can single out Commercial Moving, in which they have over 100 years of experience. This gives them the right to be declared one of the most reliable moving companies when it comes to Office space moving.
If you look at Johnson Storage & Moving San Diego reviews, you will understand what we are talking about. Feel free to trust the positive comments of their satisfied customers. If you have decided to move, feel free to give them a chance to carry out the moving process according to their plan from start to finish. Believe that you will not repent. Once you make a decision, you can contact them at any time and schedule a moving day.
The importance of having reliable moving assistance explained
When embarking on a journey that is relocation, most people have the same doubt – can you have a successful DIY relocation? Successful DIY moves aren't unheard of, and they can happen if a person has great organizational skills, sufficient time to dedicate to various relocation tasks, and lots of patience. However, it's also a certainty that such relocations are much less frequent when compared to successfully assisted moving endeavors. Why is the presence (or absence) of reputable movers in San Diego of such importance?
It's quite simple – experienced moving professionals will be able to take care of moving tasks more quickly and efficiently. Your movers are individuals who have seen it all. They have relocated items of different sizes and values, they possess the necessary moving equipment, and they have the knowledge that is necessary for a damage-free move. Anyone that is venturing on a residential or commercial relocation will dream of the same thing – being reunited with items that remain in their original condition. With the best San Diego movers, your dreams will turn into reality.
Choose from many different moving services that are available
Perhaps the greatest allure to working with a professional moving company is the complete access to a range of specialized moving services. In case you have ever relocated before, you must know that there are many aspects of relocation that could be particularly problematic. An average person with basic knowledge about the industry and very limited equipment won't be able to do much during such situations. However, a professional moving company will be able to handle these tasks quickly, efficiently, and safely. Thus, you'll be able to get access to special moving services, such as:
Auto-shipping services. If you own a vehicle that you love, then its safe transport is going to be one of your priorities. In case you decide to travel to your new destination by plane, you won't be able to drive your vehicle. In that case, you have the option of choosing auto-shipping services that will keep your precious item in good shape.
Piano, pool table, and hot tub movers. Different items come with different challenges. The mere size and weight of items such as pianos, pool tables, and hot tubs make the relocation of these items a logistical nightmare. Top moving companies in San Diego have the equipment that is necessary for relocating these items from point A to point B.
Packing services. Considering how much time and energy goes into packing, it's rightfully considered to be the most difficult moving task. Besides, the safety of your items during transport depends on how well you pack them. Whether it's about learning some packing secrets or getting full packing assistance, you ought to consider getting some help. After all, the best movers in San Diego will make this process easier and safer.
Which assistance options are a given with most moving providers?
Of course, consider the above-mentioned services to be merely an example of all the assistance that awaits after hiring professional movers. As long as you do your job right and hire a suitable moving company, you won't need to have a worry in mind. That being said, all San Diego moving companies that are worth their salt will make sure that you are comfortable throughout your move. And the only way to ensure that happens is by providing you with some basic help.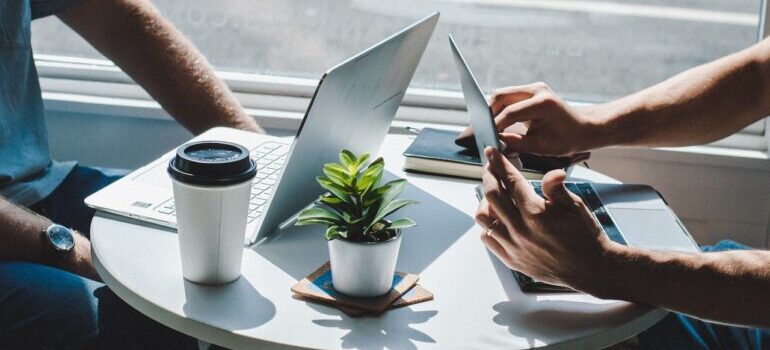 Top moving professionals in San Diego will always approach your move from a unique standpoint. These are the people who have seen and done it all. Thus, they have first-hand experience when it comes to the complexity and uniqueness of every move. Creating a unique and personal moving plan for every client is usually a large part of their services. Planning, preparation, and organization are the three crucial tasks that you can leave up to your movers. One has to admit that, with these three out of the way, it's much easier to be optimistic.
Of course, you can consider the personalized approach to be a given in case you opt for the top moving companies. Likewise, such moving providers will help you load/unload heavy moving boxes, as well as drive the moving truck to your new location. Considering the fact that the streets of San Diego can get quite hectic, it's certainly useful to have someone navigate the path for you. With less involvement in your relocation come fewer problems.
How can you recognize the top moving companies in San Diego?
Knowing that San Diego has a lot of professional and reliable moving companies is one thing. However, getting access to companies that fit the description is quite another venture. You don't want to accept the second-best moving company, as that could lead to dissatisfaction down the road. Thus, you have no other choice but to search long and hard for the right provider of moving services.
During this process, you ought to always bear in mind the fact that the best moving company is the one that's right for you. To identify such a company, you first have to identify your needs for special services. Once you make sure that a specific San Diego moving company offers the right range of services, you may turn to their experience. Fresh, newly-founded moving companies will have the motivation that's necessary for doing a good job. However, moving companies that have been in the industry for years will have something priceless. They will have experience. San Diego movers with sufficient experience can move different types of items with precision and confidence.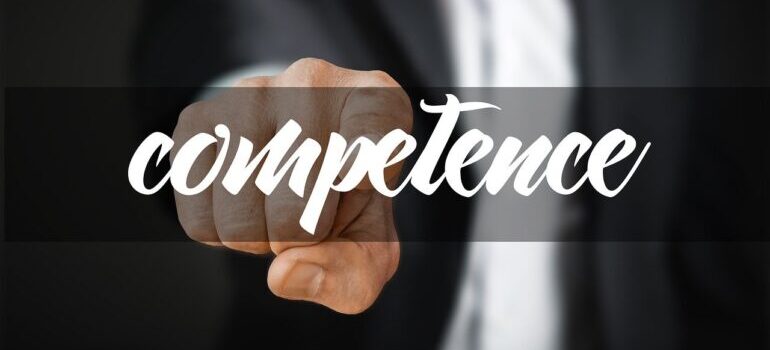 Whether you are searching for local movers or interstate teams, it's advisable to harvest the potential of the Internet. The online environment can help you uncover the top moving professionals in San Diego. And the best part is that you won't have to leave the comfort of your home in order to do it.
Keep yourself away from fraudulent movers
If you start thinking about all the things that could go wrong during your relocation, we are sure that you are going to find that most of them are connected with fraudulent moving companies. Nowadays, it has become nearly impossible to keep yourself away from moving fraud. That's not because there is a lack of reputable moving companies. It's due to the fact that fraudulent movers have become more conniving and deceiving. Luckily, fraudulent moving companies can't completely hide their scamming activities. There are quite a few signs that you ought to look for before signing a contract with a company. The presence of just one of these signs should be reason enough for you to keep looking. A better option has to be out there somewhere.
The lack of necessary licenses
To be in the moving business, one company has to possess many different licenses. The possession of those licenses is usually the thing that separates competent movers from fraudulent moving companies. If you are wondering how to verify whether a company is in possession of the necessary qualifications, you can start by checking the USDOT number. Likewise, you can use Google to your advantage, as it can lead you to a lot of different websites of importance.
Unprofessional behavior
There isn't a mold that moving companies in San Diego should work by. However, all the top moving companies in San Diego care about customer satisfaction. For you to be satisfied with the services and the treatment you are getting, you ought to be able to feel that you are talking to professional movers. Thus, you should consider unprofessional behavior (both face-to-face and over the phone) a huge red flag. Such movers are not worthy of your time and money.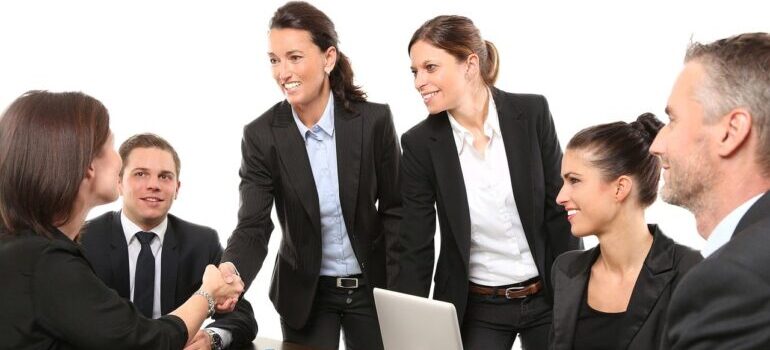 Unreasonable deposits
Make no mistake – a small deposit will be asked of you, no matter which company you opt for. Simply put, that's a company's way to ensure that you will hold up your end of the deal. However, you shouldn't mistake a reasonable deposit for an unreasonable one. The reason why fraudulent moving companies request a steep deposit is due to the fact that they know what they are offering. And what they are offering is less than satisfactory moving services.
Over-the-phone estimates only
Naturally, San Diego's top moving companies will put both over-the-phone and online estimates at your disposal. However, those same moving professionals will also give you the option of scheduling an on-site moving estimate. If for some reason, you realize that a moving company is avoiding an on-site estimate, you should be off-put at the same moment. The same thing goes for the avoidance of any and every form of face-to-face meetings.
Extremely low prices
The pursuit of a cheap moving company is one a lot of people experience. With steep prices and special moving services that might be a must, it's understandable that you desire to find a company with the best prices. But beware – the cheapest moving companies are rarely reputable and reliable. A moving company is just that – a company. It cares about its profit, as well as your well-being. Thus, don't fall prey to one of the most common signs of moving fraud – low-ball moving estimates.
Why should you make Verified Movers a part of your online search for the right mover?
Verified Movers completely believes in you and your ability to choose what's best for you. However, we also know that everyone could use a bit of help here and there. Thus, we like to assume the role of your guide – the one that quickly and successfully connects you with the best moving companies in San Diego. Moreover, we like to save your time and help you preserve the energy that you would otherwise spend on the search for a moving company.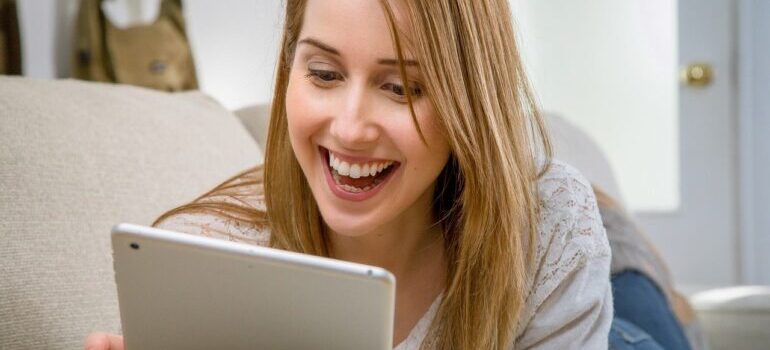 To harvest the potential of our Verified Movers database, the only thing you need is a personal computer and an Internet connection. By filling out a brief moving info form that is attached to our homepage, you will get a personalized list of moving companies. All of them will be from the San Diego area. Verified Movers database contains over 10,000 moving companies within the United States of America. Once you filter the search, you will get profiles of suitable moving companies. All of the profiles contain contact information, as well as other information of importance.
Relevant search results
Verified Movers isn't a company that will ever claim that our database contains all the best movers in San Diego. But it does contain the majority of them. Finding your match out of dozens of company profiles from the San Diego area shouldn't be a problem. You can have some peace of mind knowing that you have relevant search results in front of you. With new company profiles being added to the database regularly, the chances of missing out on a fine company are slim.
Honest moving reviews
Reading the real-life experiences of other people is always more than welcome and helpful. This process helps you decide whether a company will be the right match for you. Moreover, moving reviews helps you find out particularities about a moving company, such as accuracy, punctuality, and efficiency. The advantage of the moving reviews that are on our website is the fact that they are 100% accurate. A professional from our company will be reading through the comments that are posted, and we diligently handle spam and fraudulent comments. Thus, we guarantee that you always have access to honest and accurate reviews – just like you deserve.
What should you know about migrations concerning San Diego?
The year 2020 was a difficult one for all of mankind. The impact of the pandemic was felt by all people, all industries, and all businesses. However, that didn't stop people from moving. After all, the world can't possibly come to a standstill. In fact, statistics show that 3.92% more people have relocated in 2020 when compared to 2019. Thus, we might say that the coronavirus pandemic didn't have adverse effects on the moving industry – at least when California is concerned.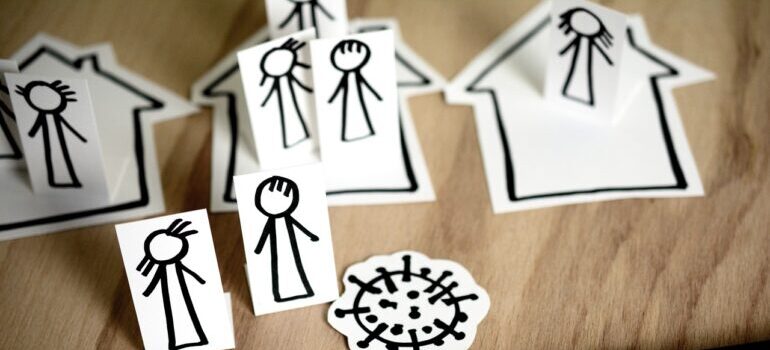 Be that as it may, the reports about migrations in the first year of the pandemic have been surprising for us all. For the first time in history, California has reported a yearly population decline. As a big and important part of California, San Diego was no exception. The four most populated cities in California (Los Angeles, San Francisco, San Diego, and San Jose) have lost 88,000 people combined. Even though Los Angeles has suffered the biggest blow, San Diego has also lost a significant part of its residents.
And while interstate moving companies in California have been busier than ever, one has to take into account that people have also relocated to San Diego. In fact, San Diego has absorbed a part of San Francisco's and Los Angeles' residents, as most people have decided to move within California's state lines.
Where did San Diego's residents decide to move?
We've just mentioned that San Diego was quite popular with people who have relocated out of San Francisco and Los Angeles. However, the opposite statement is also true, as a lot of people have settled in San Francisco and Los Angeles after moving out of San Diego. Of course, many other cities in our wonderful California have been among the most popular choices with the residents of San Diego. However, we can't possibly forget about those who have been brave enough to go out of their comfort zone and move to a different state.
For those that decided to experiment, Phoenix, Washington, and Dallas have been among the most frequent choices. When it comes to big cities and metropolitan areas, we would also like to point at Seattle and Las Vegas, both of which have been a repeated choice with San Diego's residents. Don't for a second think that smaller cities and communities have been taken out of the equation. Santa Maria, Bakersfield, and Hanford have been included in the mix.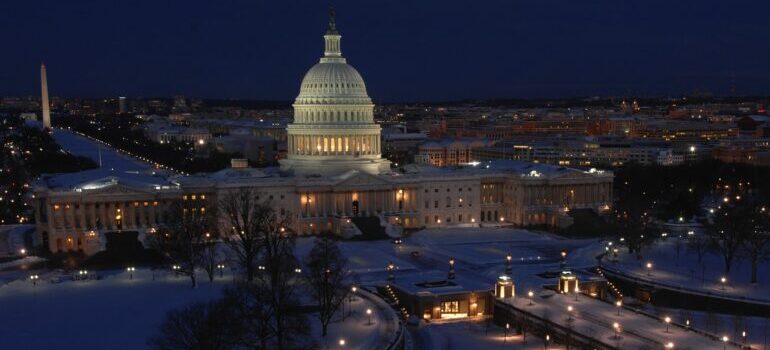 The decision about which city to settle in is a completely personal one. For some people, big city living is the ultimate goal. For others, the peace and quiet of a smaller town cannot be replaced with any amenity of a big city. Whether you decide to relocate to a big city or a small community, you can still use the assistance of the top movers in San Diego.
What is it that urged people to move out of San Diego?
San Diego is known as a city with a perfect climate and beautiful architecture. It's a place where a lot of laid-back and friendly people reside, making it a welcoming destination for people of all walks of life. That being said, some people simply don't understand why one might decide to leave this beautiful city. The culprit might be found in its prices.
Like the rest of the big four cities in California, the prices here are simply unaffordable for some. That isn't to say that a person couldn't find the right property at the right price in one of San Diego's neighborhoods. However, your chances of finding a suitable property on a tight budget aren't that great. Likewise, a lot depends on the job that you have and your monthly income. It's a well-known fact that some positions are more lucrative than others, and they make life in San Diego a lot more comfortable. But if you aren't lucky enough to hold such a position, it's easy to see why you might think about relocating out of San Diego – especially during a pandemic.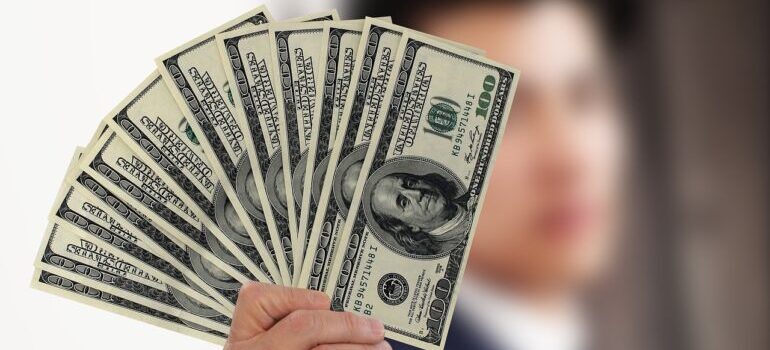 With plenty of businesses going into lockdown, San Diego's residents have found it extremely hard to afford rent, utilities, and groceries. Once financial hardships find their way into a person's life, it's only natural that he or she will be in pursuit of a better life. For some people, that better life awaited in a city that's not San Diego. Funnily enough, that is the reason why San Diego's top movers haven't had any business-related troubles during one of the most difficult years in the new era.
DIY relocation or an assisted move – which wins out?
If an average American can expect to move 11.7 times in his or her life, we have more than enough statistical data to interpret some common moving trends. So far, we have established that millions of people move each year. Of course, not every relocation is a long-distance one. In fact, it's much more likely that one person will experience a local move, as well as an interstate relocation. That gives us a significant pool of data to estimate whether an average American is more likely to rely on his/her own resources or hire some professional assistance. The results are everything but ambiguous, and they show that:
1.35 million people opt for a DIY relocation every year. 
1 million people decide to relocate by renting a moving truck.
650,000 people seek the assistance of a professional moving company. 
Bear in mind that one person might opt for a DIY move only to realize that he/she needs to seek the assistance of a top moving company in San Diego during the very next relocation. While that might be the case, the statistics are quite clear. At the moment, there is a big gap between DIY moves vs assisted moving endeavors. What is it that could urge millions of people to abolish every form of assistance and rely on their own skills?
The main reasons why one opts for a DIY relocation
We are taught from a young age that there is no shame in asking for help when you need it. A relocation is certainly an event where one could use help – and lots of it. So why is it that people have a lot of help at their disposal yet decide to forgo it? The main reason is usually the only one – the lack of funds. The majority of people that opt for a DIY move believe that they will save a lot of money going down this route.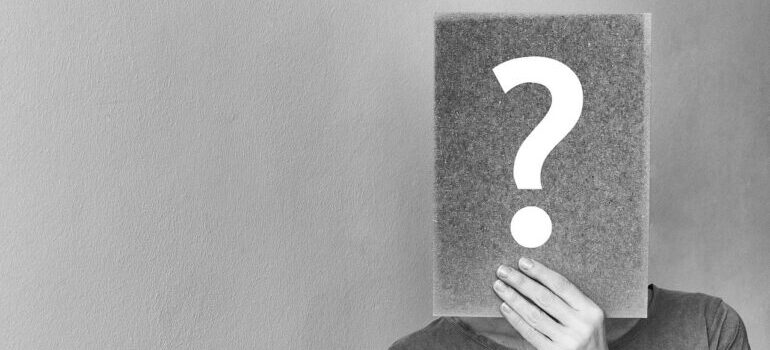 Are finances that big of an issue?
With the coronavirus pandemic that is still a burning issue, a lot of people are faced with financial struggles. Even the individuals that could afford an assisted relocation in the past now find themselves in a situation where that is simply a luxury. However, we are sure that once you observe a situation from an objective standpoint, you will realize that, sometimes, an assisted relocation is cheaper than the alternative. Professional movers in San Diego will vouch for the safety of your items. You won't have to face any repairs or replacements following your move. On the other hand, inexperienced individuals will put their own items in jeopardy, as some items require special technique and handling.
Bear in mind that the prices of San Diego moving companies vary. Some professionals offer an affordable pricing list that will bring you closer to a successful relocation. Thus, doing your research and requesting free moving quotes is imperative for finding the right moving company.
Speaking of the reasons why people decide to pass on the opportunity to have an assisted relocation, we can't fail to mention trust – or lack thereof. Some people have had negative experiences with movers in the past, or they might have heard about different moving horror stories. Naturally, such people will be hesitant to seek moving assistance, and understandably so. Always bear in mind that moving companies are businesses. In the business world, there are companies with services of higher quality, and those of lower. It's just a matter of finding the former one.
The profile of an average mover in America
Every event, process, or occasion in life can be viewed from an average standpoint, as for every one of these things, there's usually an average representative. Thus, we can take an average mover into account, where he or she is estimated to be between 18 and 34 years of age, with one to two kids. If this is our average mover, then he or she is more likely to move if renting a property as opposed to owning it.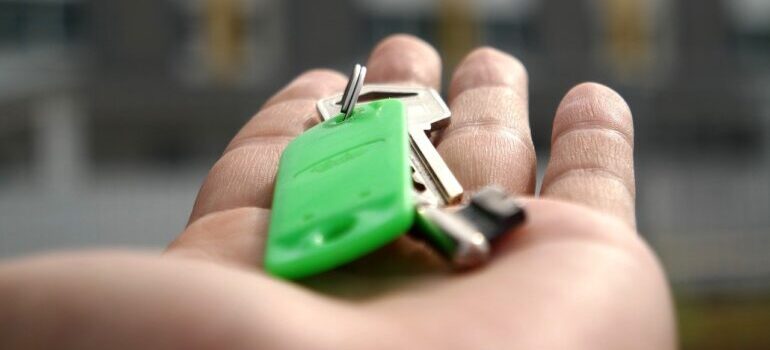 When compared to the Silent Generation, millennials differ in a lot of aspects. For starters, millennials are less likely to purchase a property or be married. There are a lot of economic and psychological reasons that play a role in this, which is why we won't debate them. Since people move more when they are younger, it all points that millennials must be on the move more than any other generation in the past. That would be a wrong supposition.
While millennials aren't tied down by family life and all the obligations that come with it, they are restricted in other ways. They are notoriously low on viable and profitable job opportunities that offer them enough money to become a homeowner. That being said, millennials are less likely to move when compared to the generations that preceded them. Likewise, they are less likely to be able to afford quality moving assistance (or any form of assistance, for that matter).
The main reasons why an average mover moves
There are more than a handful of reasons why a person would decide to seek a new place of residence. Looking at it from a statistical point of view, we are able to deduce a couple of things. The reasons for moving are numerous and versatile, with the most common ones being:
The desire to find a cheaper home or a home that is in a better school district.
The need to find a more affordable area where one can buy a property instead of renting it.
A change in marital status.
The pursuit of a better job that is in a different city/state.
The need to be closer to a person's place of work, cutting down the time spent commuting.
Start of a school/university year.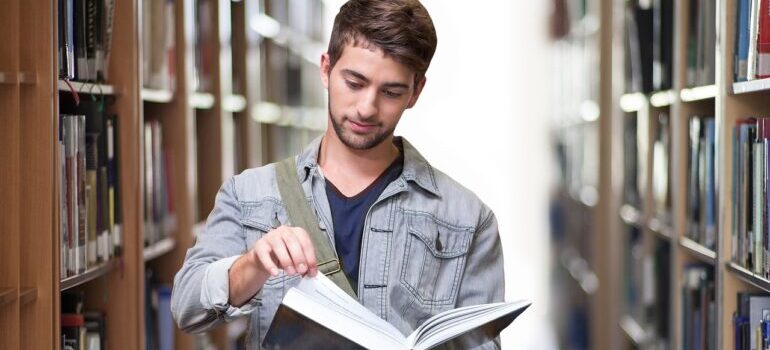 This is merely a selection of the most common reasons for hitting the road, so to speak. The truth is that anything can be a good reason for relocation. It's not unheard of for a person to be in a psychological state of mind where they need a change. When such a moment comes, most people decide to start by changing their environment.
The characteristics of San Diego's real estate market
In case you have a dream of becoming a homeowner, then you need to think long and hard before hiring top movers in San Diego. And the majority of that thinking needs to be done after taking a look at San Diego's real estate market and comparing the prices with what your bank account can afford. As previously mentioned, San Diego is a big part of California. In the last eleven months, the housing prices in Southern California have risen by double digits. In San Diego, the median home price is now at $820,000, and that shows an increase in prices by 14.7 percent.
At the moment, San Diego's housing market is a seller's market. There are far fewer listings than there are buyers, which is why properties in San Diego are being sold in record time. Of course, the final price of a property depends on many things, but it's mostly dependant on the square footage of a home, as well as the neighborhood. Listings show that the median price per square foot is $494, and they show that the most affordable neighborhood in San Diego is East Village, with a median listing house being at $500.000.
San Diego's rental prices
While becoming a homeowner is exciting, it's also very stressful. There are people who can't bear the thought of having so much responsibility on their shoulders. Moreover, we oftentimes see people who aren't interested in doing the necessary repairs on their own and prefer to leave such a job to a landlord. We don't know which group of people you belong to. However, if you are leaning toward renting a place as opposed to owning it, you can certainly use some basic pieces of information about San Diego's rental prices. Of course, your monthly rent will again depend on a few variables. But these are the median rental prices in San Diego based on the square footage parameter:
Studio apartments – $2,443.
One-bedroom apartments – $3,093.
Two-bedroom apartments – $3,789.
Three-bedroom apartments – $4,599..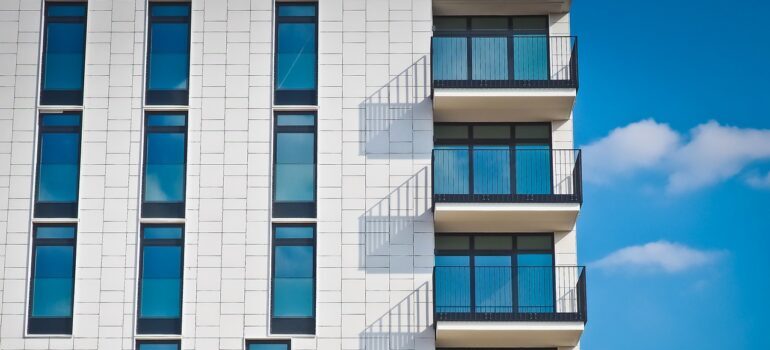 Compared to last year, San Diego's rental prices have been up by 19.46%. We believe that this number itself might play an integral part in your decision to hire top movers in San Diego. If that's the case, you need not make a hasty decision. If being a tenant is turning out to be too expensive for you, you might be able to try your luck with homeownership?
Predictions related to San Diego's housing market
Since 2011, the typical home value in San Diego has appreciated by nearly 130% – a shocking number indeed. At the moment, the typical home value in San Diego is estimated to be $809,206. Over the past year, San Diego County's home values have risen by 26.5% and the appreciation rate has been around 9.31%. There's a very good and valid reason why the rates are going up, and why they will continue to do so in the foreseeable future. Millennials seem to be flocking to San Diego, causing a lot of demand for houses on a very limited supply. That puts homeowners in a position to request more money, which they usually get due to the above-mentioned reason.
Since San Diego's home values have gone up by 25.9%, and they have been on a steady rise in the last decade, they are expected to continue to rise within the next twelve months. At the moment, home prices in San Diego have reached their highest in years, which is a piece of good news for the existing homeowners in this city. With mostly positive forecasts for the year 2022, this might be the right time to invest in a San Diego property.
Should you invest in San Diego's real estate market?
We know that San Diego's housing market is hot and expensive. However, we also know that this city gives many reasons why investments in this area are a sound choice. And if you weren't able to conclude that by the rising home values, perhaps you might be convinced by some other, less obvious reasons.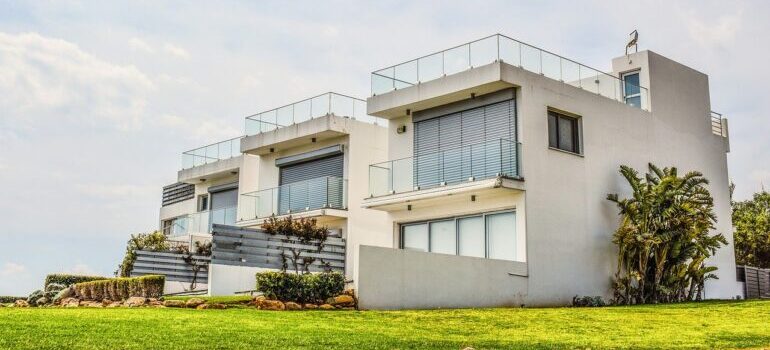 San Diego is not only one of the biggest cities in the country – it's also one of the fastest-growing ones. It's often overlooked in favor of real estate markets in San Francisco and Los Angeles, which is actually a huge plus. Besides, San Diego continuously outpaces California's job recovery, making the housing market much more popular. And the significant military presence in the city results in hundreds of jobs and billions of dollars in wages.
So to answer your question – if you can afford it, investing in San Diego real estate is definitely a good decision. It's highly unlikely that home values will diminish, so you won't be faced with a financial loss if you decide to sell your property down the line – quite the contrary.
What's it like living in San Diego?
Every US city has its pros and cons. San Diego isn't any different. Whether talking about the house prices has urged you to locate top movers in San Diego to move you to a different city or help you relocate to a different property within this area, if you have set your heart on life in this city, there are some things you ought to know. Verified Movers is a company that likes to help you be prepared for what's to come. In fact, that's how our story originated. And we know that you can't be ready for life in a new city without learning some key facts about it – starting with the famous cost of living.
The cost of living in San Diego
When deciding whether to live in a certain city, the first thing most people look at is the cost of living. Clearly, this is the best way to approach the situation, as the financial aspect of relocation is the most important one for your future. If we know that California is expensive and it has a 149.9 cost of living index, then you ought to know that the same index in San Diego is 160.1. What makes life in San Diego so expensive in an already expensive state?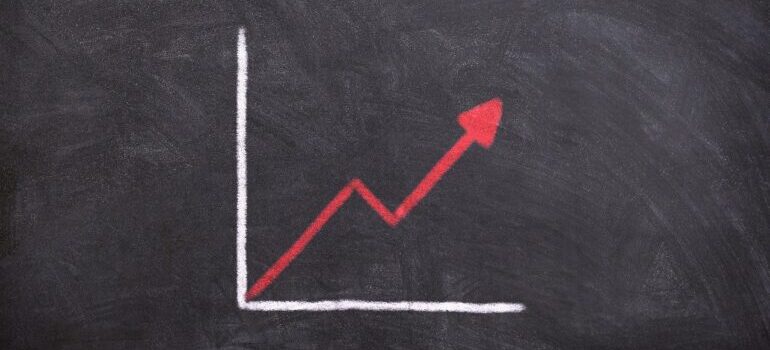 The biggest impact on San Diego's affordability index has the above-mentioned housing market. Once you take home prices out of the equation, you'll be able to notice that the rest of the prices are more or less in accordance with the USA's average cost of living. Truth be told, transportation in this city does have a 120 index. At the same time, health-related expenses are more affordable than the rest of the United States. In other words, if you can afford to purchase or rent a property in San Diego, you won't have a problem with utilities, groceries, and the accompanying expenses.
San Diego's average salaries
The cost of living in one city on its own can't provide us with sufficient information. To know whether one can afford to live in a city, we need to take the average salaries into consideration. An average resident of San Diego can expect to earn $79.000 annually. But beware – your income could go significantly above or below the city's average earnings. Some jobs are more profitable and, depending on your position within a company, you can expect to earn much more than the number listed here. And vice versa. Of course, being able to afford mortgage/rent is much easier once a household has two or more incomes, especially if those two incomes are above the city's average earnings.
The neighborhoods in San Diego
This is where things get really interesting. San Diego is a city with hundred different neighborhoods. Neighborhoods are like small cities – they all have their charms, advantages, and disadvantages. Likewise, one should always keep in mind that making alterations to a property is rather easy. But altering a neighborhood to fit your needs is not doable. Thus, approach the process of choosing a neighborhood for yourself and your family with extreme caution. 
The good news is that, no matter what you are looking for, you are most likely going to be able to find it. San Diego is a diverse city, and it offers suitable neighborhoods for young professionals, retirees, families with and without children – you name it. However, sometimes, it's having so many possibilities at your disposal that ends up being problematic. Thus, we advise you to take matters into your own hands and tour different neighborhoods of interest. It's only after you experience the atmosphere of a neighborhood that you can know whether it is suitable for you.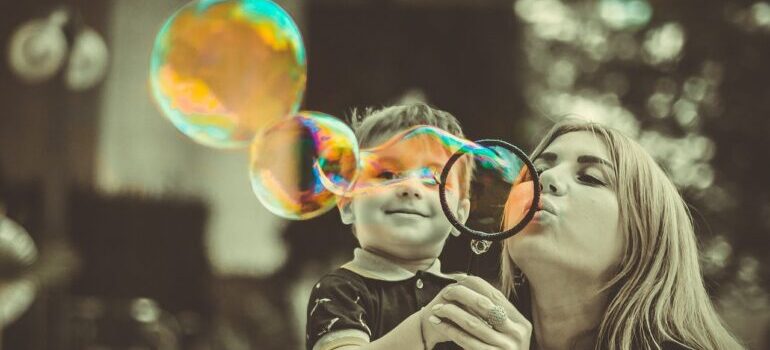 Pay special attention to three important characteristics – the school district, proximity to work, and the vicinity of different amenities. We know that living in a neighborhood that excels in all three of these categories means that you will have to pay more money. However, considering what's at stake, and the fact that your quality of living depends on it, we think that you will be making a worthy, life-changing investment. After all, it's not every day that you will buy a house. Many people don't even get to have that one time.
San Diego's crime rates
Whether you are moving with kids or relocating as a single person, you deserve to live in a safe and crime-free area. Truth be told, there isn't a city in the world that is 100% free of crimes. But there are cities that have significantly lower crime rates than others. Is San Diego one of them? We hate to be the bearer of bad news, but San Diego is safer than 22% of US cities. That means that there are 78% of cities in the United States of America that will be a safer option for you and your family.
Your chances of becoming a victim of a violent crime aren't negligible. One is 267 people in San Diego will ultimately be violent crime victims, which is quite a discouraging fact. However, you have to remember that there are always ways to increase your level of safety. The majority of the big cities in the US are known for their relatively high crime rates. Yet, it's those same areas that continue to attract new residents. That doesn't mean that people are willing to risk their safety. It just means that people have learned how to pick the safest neighborhood for themselves.
Of course, you can always take further measures of protection by installing surveillance cameras, alarm systems, as well as working on your self-defense skills. Self-defense classes are quite popular in metropolitan areas, and you can find great instructors for a relatively affordable rate. These classes can be a great hobby and a way to gain useful skills at the same time.
San Diego's public transportation
San Diego could be a walkable city if you are crossing short distances. But what happens when you need to get from one part of the city to the opposite part? Unless you are an avid driver, you will have to depend on a different mode of transportation. The good news is that getting places by using San Diego's public transportation system is easy as you have many options at your disposal.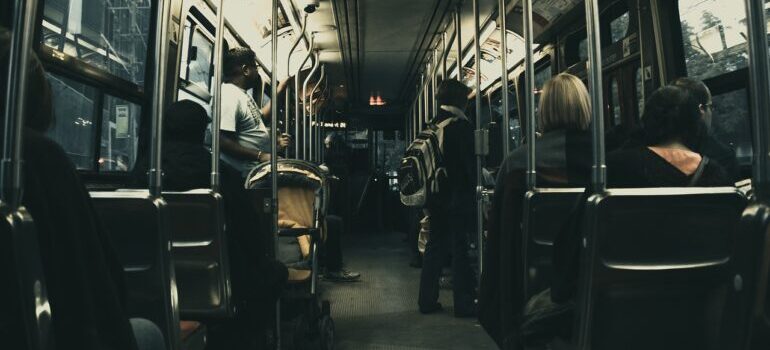 San Diego Trolley is one of the iconic attractions of the city. It can take you from one key downtown location to another one. However, the San Diego Trolley is a good long-distance mode of transportation as much as it is a local one. It can help you get to locations such as Santee and San Ysidro, which is located on the Mexican border.
In case you are searching for an economical and eco-friendly way to navigate the city, you might decide to do so by bus. You will be able to find bus schedules with a simple Google search, allowing you to plan your route in advance. Take note of the fact that you can also use a bus to reach other places in California quickly, conveniently, and affordable. That's one of the advantages of living in a metropolitan city that puts a lot of options in front of you.
There are far more pros than cons of life in San Diego
We don't like to make generalizations. However, when you put both the pros and the cons of living in San Diego, we have no doubt that the pro side of the list will lead the way. We know what the biggest con of living in San Diego is – the prices of the housing market. However, if one can look past that, one will never seek the top movers in San Diego – unless they want to move to another part of the city. There are far too many good sides to living in San Diego, and they are mostly individual. But if there are some advantages most people can agree on, then they have to be the following ones.
Year-round sunshine provides the perfect starting point for all outdoor activities.
A plethora of outdoor activities to choose from.
Unlimited access to the beach can provide an endless source of entertainment.
A lot of food options are available 24/7.
A laid-back culture is perfect for millennials and those that feel like it.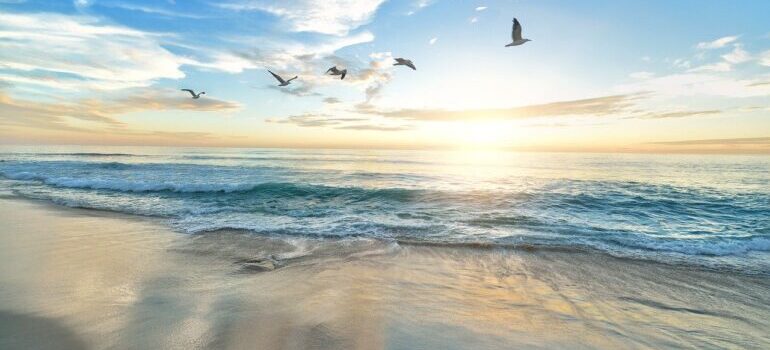 Take into account the fact that San Diego is a clean city with impressive art and culture scene, and you will get a place that will be hard to beat. That's usually how San Diego's residents feel about living here. It's very likely that you will join in the hype after you spend a few months in San Diego.
Let the top movers in San Diego help you get ready for your relocation
Your upcoming relocation will be a process that might be marked by trials and errors. Then again, you could decide to leave the most difficult work in the hands of your San Diego moving team. The problems related to relocation might emerge at the very start, which is the planning and organizing stage. San Diego's top movers will approach your relocation from a unique standpoint, meaning that you will be provided with a tailored moving plan. That plan will include small details that might escape an untrained eye – but they will certainly not escape the most trained movers around. With a personalized plan in hand, avoiding common and frequent moving mishaps will be easy.
While the planning stage might be the crucial one for relocation organization, the packing phase is the most important one when it comes to the safety of your items. Unless you are fully confident in your packing skills, this is one of those tasks that might be better left to professionals. Verified Movers can help you connect with San Diego's finest packers and movers through our comprehensive database. Contrary to popular belief, you don't have to break the bank in order to afford packing assistance. And even if you do have to go a bit over your budget in order to afford professional packers, you can rest assured that it will be well worth it. After all, the safety of your items has no price.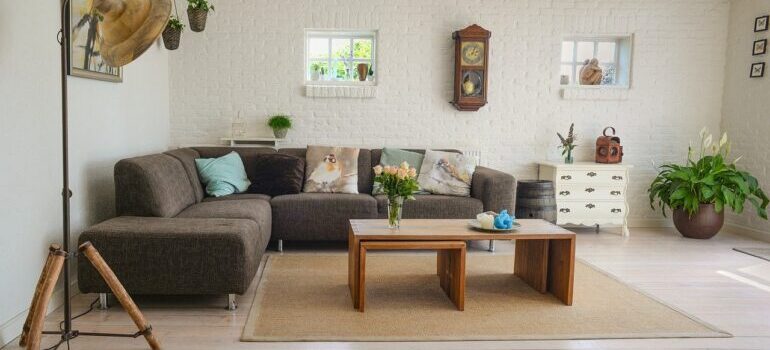 Relocations in San Diego
After all that has been said and done, one can conclude that people have reasons to stay in San Diego, as well as move to a different city. Whether San Diego will be the right place for you is something you can decide only after spending some time in it. However, even those that decide to relocate to a different city can't deny the fact that San Diego is one impressive city. Your worries about fitting in here are justified – but your worries about finding the top movers in San Diego are not.
You can always use our Verified Movers database in order to track down the right San Diego moving team. Likewise, you can always contact us if you have any questions about the way our database functions. We know one thing – the days when your relocation was a source of trouble belong in the past. By deciding to work with the top moving companies in San Diego, you will get as much assistance as you need. Usually, getting sufficient assistance is what makes the difference between successful moving endeavors and failed moving processes. Make sure you are at the right end of the spectrum.