Cross country moving companies Oklahoma City
Get Your Instant Moving Quote
Sponsored Companies

Verified Business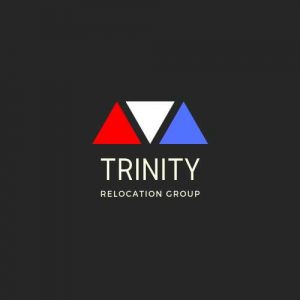 2300 Palm Beach Lakes Blvd Suite 301, West Palm Beach, FL, USA
Moving is never an easy task, especially for those moving for the very first time. There is a tremendous amount of considerations to take into account, and each one could result in a drastically different moving experience depending on how you handle it. Suffice it to say that those attempting to tackle it alone will not fare very well. With the right moving company at your side, these problems are insignificant. But finding the right business for you can be a challenge. This is why we, Verified Movers, are here. We offer invaluable insight into the finest cross country moving companies Oklahoma City has to offer. Make use of our services today to discover the perfect movers in Oklahoma City.
We save you the trouble of searching for quality cross country moving companies Oklahoma City is home to
Finding the ideal professional fit for your relocation needs is far from simple. Simply trusting the first business that you come across is risky at best. There are movers out there that do less than spectacular work and care little for your satisfaction or needs. Rather, you need to include a number of factors to assess a moving company's quality.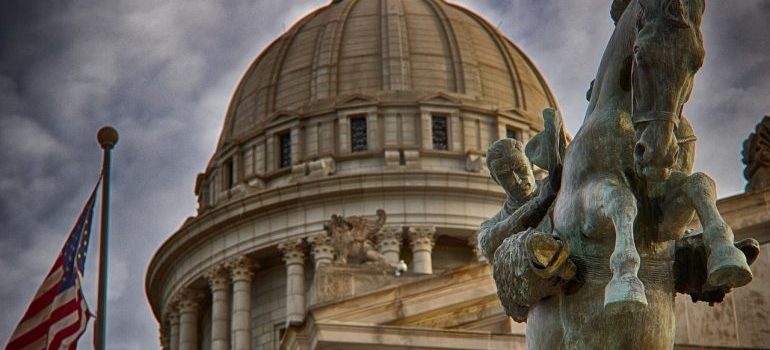 Here are some guidelines that help you determine whether or not a moving company is worth your time or not:
Licensed and verified - all worthwhile cross country moving companies Oklahoma City provides should have the approval of the appropriate authorities.
Precise moving price estimate - the ability to provide an accurate moving quote that doesn't unexpectedly change is a paramount feature of reputable movers.
Favorable reviews from previous customers - praises from past customers is a solid indicator that a given business is worth your attention.
Range of services provided - the best moving companies boast a great degree of versatility in their services, from residential to commercial and senior moves.
Available for your move - beloved movers are often in high demand, so make sure that the one you prefer is available on the date of your relocation.

As you might expect, going through these steps alone takes plenty of time. Any quality research is time-consuming, after all, and a place like Oklahoma City has more than its fair share of companies to inspect. Luckily, we have gone through the trouble of researching the many moving companies in Oklahoma City in your stead. Our work has resulted in an array of available candidates guaranteed to match your specifications. Provide us with your preferences for choosing movers, and we will show you the most suitable ones for you.
We connect you with highly effective Oklahoma City movers
We would hardly be worth trusting if we were not diligent in our work. That is why we have done our homework, so to speak. We have done an extensive research to refer you to the very best the moving industry has to offer, be it whether you need long-distance or interstate movers Oklahoma boasts.
Our picks underwent exhaustive interviews, wherein we thoroughly assessed their skills, approaches, and past dealings with former customers. The outcome of this effort is a roster of highly trained experts that put your needs first.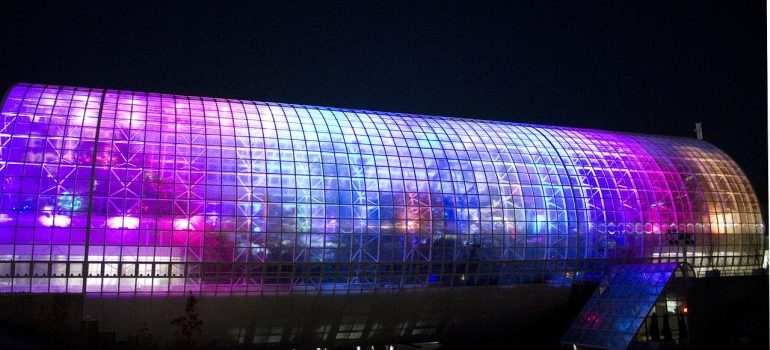 When perusing our list of cross country moving companies Oklahoma City calls its own, you can expect the following kind of service.
Understanding and professional
The movers we select always do their part to accommodate your needs and wishes. They will iron out any misunderstandings whenever something is unclear, and they will ensure that you have the input in the relocation that you deserve. Whatever they promise - they deliver.
Skilled without match
The seasoned staff in the companies we vouch for have gone through countless moves. This has made them well aware of what it takes to conduct a relocation the right way. Not only that, but they know of the many complications inherent to moving, as well as how to solve or prevent them altogether.
Equipped to tackle any move
Wherever skill alone cannot suffice, the right tools provide the assistance needed to deliver results. To that end, our favored movers make use of the best equipment in the industry. From lifting and hoisting assistance to top-of-the-line vehicles, their tools keep your belongings safe and the move itself quick.
Cross country moving companies Oklahoma City prides itself in
Regardless of what kind of move you need, you can find your hand-in-glove fit with Verified Movers. We make sure to supply you with a varied selection of companies that render whatever service you need the most. Here are some of the many service types you can enjoy with the movers we recommend.
Arriving at your new home with residential movers
We all understand the importance of moving to a new home and starting a new life there. Whether you need local or long distance movers Oklahoma is home to, it should be a wonderful occasion for the person moving. As such, the movers that we suggest go the extra mile to grant you a seamless moving experience.
Seasoned cross country moving companies Oklahoma City boasts to conduct your commercial move
Few relocations are as stressful as those of offices. On top of the regular pains, there is also the added pressure of keeping downtime to a minimum. The greatest commercial movers in the business make it a point of pride to make your commercial move as fast and efficient as possible.
Helping seniors with relocation
Moving is especially difficult for the elderly, be it for physical, logistical, or emotional reasons. Movers with experience helping seniors know how to remove much of the stress tied to the process. Rest assured that you will enjoy a robust support network when in the hands of true professionals.
Storage solutions for your excess belongings
Finding that your destination has no room for all of your things is a commonplace occurrence. In those cases, storage spaces are the optimal solution. Many moving companies also allow you to rent or buy storage for your needs. And the ones from our selection sport some outstanding storage spaces.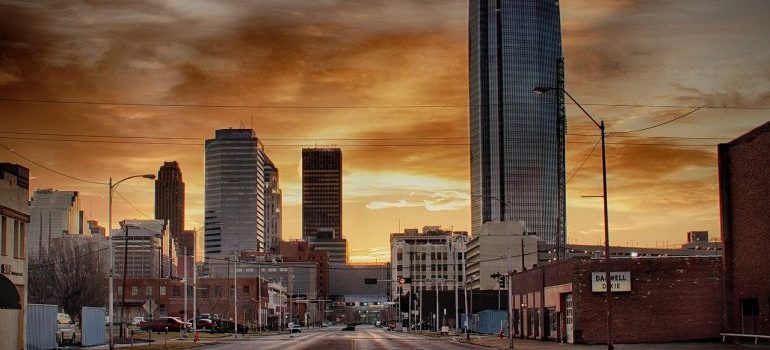 Help us help you reach your ideal cross country moving companies Oklahoma City hosts
We proudly point you to the most dependable cross country moving companies Oklahoma City can offer you. However, we will still need to hear from you to make our services more to your liking. Give us some information about your moving needs, and we will present you with an accurately calculated moving quote, which we will then try to match to the moving companies that you can afford.