If you are in search of quiet and peaceful conditions to raise a family, The Granite State is the right choice for you. New Hampshire offers the perfect escape from the urban and consumerist jungles of America. Surrounded by forests, lakes and mountain ranges, this state has plenty to offer in terms of free exploration of the great outdoors. And once you do move to New Hampshire, you will find that each area of it has a soul of its own. So, to help you get there, Verified Movers reviews offer the perfect choice of cross country moving companies New Hampshire. We make sure that you get the right match for a stress-free move.
Long Distance Moving Companies New Hampshire
Moving is a complex process that will, regardless of the distance, require your undivided attention. Of course, it goes without saying that, the bigger the road you have to travel, the bigger the preparations will have to be. With that in mind, turning to professional cross country moving companies New Hapshire has could be the smartest choice. Especially if you want to have a smooth and simple relocation process that will spare you any worries or stress. And, in order to pick the best moving team, make sure to check out our database. Verified Movers is the company that stays true to its name, providing everyone with a chance of landing a reliable, licensed and verified moving assistance.
Find the right professional for the job
At Verified Movers, it is our first priority to make your move simple and easy. Your safety and satisfaction come first. Always. With a list of interstate movers New Hampshire, you can pick one that can move you, your household goods, your business facilities or your high-value products with utmost care. With a wide range of professional moving services, you can find a cross country moving company New Hampshire that can and will satisfy each and every moving need that you might have.
Before you hire a moving company, however, ask yourself: what are your moving needs? Are you planning on moving your house or business? How much time do you have on your hands? How much are you willing and ready to spend on your cross country move? This will help you get a better perspective on what you are looking for, and thus allow you to make the soundest choice.
Choose a suitable moving day
This is perhaps the most important reason why we insist that you start looking for cross country moving companies New Hampshire as soon as you realize that you are about to move. If you wait, the days around your moving date might be unavailable. And as you might already know – time is a luxury when moving. If you hire interstate movers New Hampshire before the relocation day comes close, you'll make your move smooth and enjoyable.
You can count on convenient storage services
In case your new home isn't ready for you to move in, interstate movers New Hampshire and our teams will provide you with secure storage services to keep your belongings safe and protected until you are ready to take delivery at your new home. And if you are looking for a long term storage solution – you are still in the right place. Our teams can help you find such a service in no time.
When it comes to a cross country relocation to or from New Hampshire, there really is no room for errors. What you need are experienced and trustworthy interstate movers New Hampshire that are also equipped for handling all the demands you have. Here at Verified Movers, you can rest assured we have only the best of the best – which certainly includes highly reliable services. Feel free to check out our movers' database and you will learn what moving with a smile on your face is all about!
Potential locations for your new home in New Hampshire
For potential newcomers such as yourself, The White Mountain State is broken up into seven diverse regions:
Merrimack Valley. With the cities of Concord (state capital) and Manchester, this is the most densely populated area of NH. Hence, they are also the best connected, given the vicinity of the Manchester-Boston Regional Airport.
Dartmouth-Lake Sunapee. If you are looking for cross country moving companies New Hampshire to help relocate your child to college, this is the area you want to focus on. It features Hanover, the college town and setting for Dartmouth College. And in addition to that, there are many small towns with beautiful commons for art festivals and farmer's markets.
Great North Woods. Perfect for maintaining your privacy and enjoying outdoor activities. This sparsely populated region is located at the top of the state.
White Mountains. Part of the Appalachian Mountain chain. However, this region is filled with many family-oriented attractions.
Lakes Region. Named so for the three major lakes in this region. And it is also known for its many outdoor activities, such as the annual Bike Week.
Monadnock Region. This area, like many others in the state, has farms, seasonal festivals, and Mount Monadnock. And it is also home of Keene State College.
Seacoast Region. This area boasts the International Airport and only ocean access in this generally land-locked state. So, it is ideal for international and interstate moving companies New Hampshire.
Cross country moving companies New Hampshire offer the following advice
You should avoid planning a move to New Hampshire during winter months. Once the winter snow begins to fall, it's a bad idea to attempt longer journeys via roads. Since the ice and slush make driving and moving conditions both dangerous and uncomfortable, you might want to hold off your relocation.
If you want a good recipe for damaged goods and possible injuries, cross country transportation of property over ice and snow is it. If you are moving to a more remote location within the state, make sure to consult professional long distance moving companies in New Hampshire. Also, you should become familiar with all roads that lead to your new home.
You'll want to let your movers or anyone assisting you to know about any hard-to-find roads or hard-to-navigate expanses.
New Hampshire still has many dirt roads that can be tricky as some don't have street signs. If your property is on one of these roads, try creating markers to help your movers find their way with minimal delays.
Cross country moving companies by cities in New Hampshire
Verified Movers is the ally you can count on
Moving can turn to be quite hectic rather quickly. And, when you are moving cross country, any kind of an issue can turn into a larger problem, if not properly addressed. With that in mind, picking the right moving assistance is crucial for the success of your relocation. Verified Movers is here to help you reach some of the most reliable and professional cross country moving companies New Hampshire has to offer. Our database is filled with quality moving teams, and our website has plenty of useful advice. Reach out to us today, and start your move on the right foot.
Facts About New Hampshire
01. Main Information
Popular Cities
Manchester, Nashua, Concord, Portsmouth, Keene
Governor
Chris Sununu
US Senators
Jenne Shaheen, Maggie Hassan
State Website
State Moto
Live Free or Die
State Nickname
The Granite State
02. Geo Population
Area (sq mi)
9,349 sq mi
Total Population
1,372,203
Highest Elevation
6,288 ft
Lowest Elevation
Sea level
Time Zone
Eastern/UTC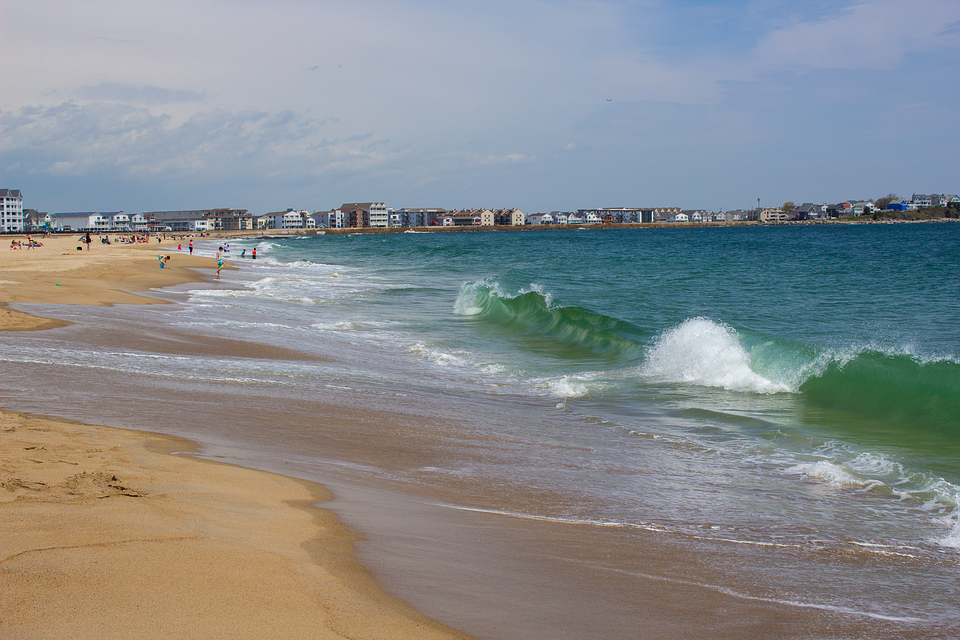 03. Education
Top 5 Elementary Schools
Bernice A. Ray School, Maude H. Trefethen School, John D. Perkins Academy, New Franklin School, Portsmouth Christian Academy,
Top 5 Middle Schools
Academy for Science & Design Middle School, Frances C. Richmond School, The Derryfield School, Portsmouth Christian Academy, Oyster River Middle School
Top 5 High Schools
Phillips Exeter Academy, St. Paul's School, Hanover High School, Academy for Science & Design High School, Kimball Union Academy
Top 5 Colleges
Dartmouth College, University of New Hampshire, Southern New Hampshire University, Plymouth State University, Saint Anselm College
04. Rates
Crime Rate
13.62
Employment Rate
65%
Average Income (household)
$76,768
Poverty Rate
7.56%