Living in New Hampshire definitely has its perks, but if you have decided to say goodbye to this state, your reason is surely big enough. After all, sometimes the pure change of environment suits people a lot. However, deciding to go on a cross country relocation is only the beginning. With various tasks coming your way, it's time for you to prepare properly, and hiring professionals should be at the top of your moving checklist.  So, to help you leave the Granite State on the right foot, Verified Movers are bringing you a wide choice of cross country moving companies New Hampshire. We will also show you what to expect from a professionally-assisted relocation, as well as many other things. And, if you change your mind and decide to move within the Granite State, we'll also happily match you with long distance moving companies New Hampshire. No matter the distance of your relocation, Verified Movers will be your ally, so check out our platform!
What is the cost of moving from New Hampshire to these states?
When making your moving budget, this information can help. Taking the top three states people move to and seeing the approximate cost might help you see how much you will need to pay. For neighboring Massachusetts, the average price of moving a two-bedroom home is $850 – $1070. The same goes for Main, as they are approximately the same distance. For Florida, you will need to pay between $2030 and $2550 for the same two-bedroom home. And if you were moving somewhere been more far, like California, the price would go up to $4810.
A brief look into New Hampshire's moving trends
Well, the first thing that a person can notice about New Hampshire's moving trends is that there are more people moving in rather than out. 54% of relocations involving NH were inbound last year, and that's a very decent result. It was slightly different not too long ago. However, the exodus from big East Coast cities, most notably NYC and Boston has benefited NH a lot. While the Granite State has never been known as a cheap and affordable place to live in, it is still much easier to afford than the aforementioned cities. So, New Hampshire is currently in a good position, even though the old residents of this state are still looking to move out due to relatively high living costs. You're probably one of them since you're here looking for interstate moving companies in New Hampshire to relocate you outside of the state, so let's see where your fellow Granite Staters are moving to the most.
Most Granite Staters are moving to Massachusetts, but a lot of them are going to Maine and Florida too
When it comes to preferred destinations among former Granite Staters, moving from New Hampshire to Massachusetts is easily the most common choice. We witnessed over 10,000 relocations in this direction last year. Even during the times like these, the appeal of Boston is simply too big. Of course, some other areas in Massachusetts were popular too, but Boston was the most moved-in city in MA by far. Needless to say, moving from Manchester to Boston was the most frequent route between the cities, considering the size of both cities. Around 3,000 relocations were on this route, and another 1,000 were from Manchester's neighbor, Nashua. Even the move from Concord to Boston was popular, despite Concord's smaller population.
Next up, we have Maine, although this state attracted much fewer Granite Staters than New Hampshire. Around 5,000 of them relocated to Maine last year, and there was no standout motive for this relocation. It's mostly due to the closeness and similarities of these states, so there are simply a lot of relocations happening between them. Moves from Manchester to Bagnor were the most popular, but there's really no standout relocation here because we're mostly talking about a few hundred people.
Lastly, Florida took third place on New Hampshire's inbound list, welcoming around 4,000 Granite Staters. Again, no standout relocation here, because Florida has so many popular cities. Tampa was argaubly the most popular place because it welcomed over 500 people from Manchester. It's also worth noting that moving from Manchester to Orlando was fairly popular with almost 500 relocations in 2021.
Why are people moving to New Hampshire?
It makes sense to start with the overall quality of life as this is something everyone is always looking for. You want the state you move to offer you great living conditions so that you can enjoy your life. And what better place than New Hampshire? This state is always among the top 3 states with the highest quality of life. Also, since there are newly educated people coming and staying here, there are also new businesses being open. Living in New Hampshire will allow you to have good work opportunities in almost any industry you want. And if you wish to open your own business, you won't have any problems with that either. The state supports small business ideas and the strong economy is one of the most important reasons people move here.
Moreover, living in New Hampshire means being surrounded by nature. Alpine meadows, riverbanks, forests, and lakes. All of this can be on the tip of your fingers. Residents love spending their time at White Mountains, Hampton Beach, or Sculptured Rocks Natural Area. It's not just enjoyment you get from these green spaces, but also health. You can participate in many outdoor activities and sports and breathe fresh mountain air. The Granite State is also very safe. It is ranked 2nd in the list of the lowest number of violent crimes, and most of the residents report feeling safe. This can be a great deal when you are starting a family as well, as you want to move somewhere you can be sure your kids won't get hurt.
Ultimately, there are some tax benefits as well, although New Hampshire is quite expensive in general. No matter if you are working or owning your business, you will be happy to hear that NH is the state where you don't need to pay sales or income tax. And while this sounds great in terms of money, you should know that the property tax is one of the highest in the US.
These are the states that sent most people to New Hampshire
As you saw earlier, with a high percentage of inbound moves, there are a lot of people coming to New Hampshire. Of course, moving from Massachusetts to New Hampshire is easily the most popular choice since the two states are really close and the Boston exodus is in full force. 18,000 people relocated from MA to NH, which is much bigger than the number of relocations in the opposite direction. Boston sent around 5,000 people to Manchester-Nashua metro area, so this is one of the most common routes between cities on the East Coast. Other than Massachusettsans, New Yorkers chose NH a lot as well (around 5,000 relocations last year) followed by Maine (slightly more than 4,000 moves).
Any interstate relocation has a higher chance to be a success if the professionals are handling the transition
Moving is a complex process that will, regardless of the distance, require your undivided attention. Of course, it goes without saying that, the bigger the road you have to travel, the bigger the preparations will have to be. With that in mind, turning to professional cross country moving companies New Hampshire could be the smartest choice. Especially if you want to have a smooth and simple relocation process that will spare you any worries or stress. And, in order to pick the best moving team, make sure to check out our database. Verified Movers is a company that stays true to its name, providing everyone with a chance of landing a reliable and licensed moving team. And we will help you get in touch with some of the best interstate moving companies New Hampshire.
Find the right professional for the job
At Verified Movers, it is our priority to make your move simple and easy. Your safety and satisfaction come first, always. With a list of interstate movers New Hampshire, you can pick one that can move you, your household goods, your business facilities, or your high-value products with utmost care. With a wide range of professional moving services, you can find a cross country moving company New Hampshire that can and will satisfy every moving need that you might have. Before you hire a moving company, however, ask yourself: what are your moving needs? Are you planning on moving your house or business? How much time do you have on your hands? How much are you willing and ready to spend on your cross country move? This will help you get a better perspective on what you are looking for, and thus allow you to make the soundest choice.
Check the licenses and reviews
You shouldn't forget to do a bit of research on movers' legitimacy before hiring them. Some of the questions we mentioned above are indeed very important, but this is a completely different story. You need to avoid fraudulent moving companies at all costs, and a quick background check will bring you a step closer to hiring reputable cross country moving companies in New Hampshire. For starters, visit the Federal Motor Carrier Safety Administration website where you can find data on any licensed moving company in the Granite State. And, once you made sure that interstate movers New Hampshire you're considering are licensed, head out to Verified Movers reviews to browse through testimonials of people who were moving with professionals before you. Through reviews, you'll learn a lot about cross country movers New Hampshire and you'll be able to make the best choice!
Ask interstate movers in New Hampshire for all the services you need
People often forget that cross country moving companies New Hampshire can gel you with much more than the transport of your things. Moving companies have made additional moving services for additional help. All of them are carefully thought after so that not one of your needs remains unfulfilled. No matter the distance you are moving, or what you are taking with you, cross country movers New Hampshire are here to help you. These are just some of the moving services you can get:
Local moving
Long distance moving
Interstate moving
Residential move
Special item delivery
Student moving
Senior moving
Piano moving
Packing and unpacking services
Almost every cross country moving company will offer packing and unpacking services to you. This is because everyone knows how tedious and time-consuming this part of the relocation is. While you are trying to manage everything else around it, your cross country movers New Hampshire can help you with the longest process. They will bring the best quality materials and their knowledge and all you need to do is relax. Everything will be packed safely and efficiently so that it stays waiting for your moving day.
Commercial moving service
Commercial moving service is another very sought-after service. Moving your office is not the same as moving your home. Especially if it is across the country. You need your employees and your clients to know the plan, and then you need to hit all of the deadlines. For this to be successful, you can use help from interstate movers in New Hampshire. They will transport your heavy and pricey office equipment in time! In case you're here because you're moving your business to the Granite State, rather than from it, don't forget to obtain the necessary business permits from the NH Department of Revenue Administration, since this is one of the first and most important steps in any cross country business transition.
How do we at Verified Movers help you with your relocation process?
At Verified Movers we realized that you need a lot of time to brush through all of the companies. That's why we have a database with many companies ready to help out. And, we also have the reviews of these companies that will help you understand which movers should be trusted. It has become our goal to save your time while still offering you security while choosing, and our support for whatever you need. And how does it work?
All you need to do is visit our website which is quite easy to navigate. There you will find a short survey that will also be about your moving details. Once you fill it in, you will get a few recommendations. Then, cross reference their reviews, call a company for more information and get a free estimate to see the cost. You can be sure that your time will be spent valuable this way. No need for stress or rushing anything.
Cross country moving companies by cities in New Hampshire
Scheduling a moving date: Things to look out for
This is perhaps the most important reason why we insist that you start looking for cross country moving companies New Hampshire as soon as you realize that you are about to move. If you wait, the days around your moving date might be unavailable. And as you might already know – time is a luxury when moving. If you hire interstate movers New Hampshire before the relocation day comes close, you'll make your move smooth and enjoyable. Hiring your moving team on time will not only ensure you indeed have the moving assistance come relocation day, but it can also lower the price of the services. So, when it comes to scheduling, we recommend you do it at least one month in advance, if you have that option.
Now, when it comes to picking the date weather-wise, it's very hard to tell which time is ideal. This is simply because New Hampshire has little to no weather extremes over the year, and it's simply pleasant to relocate across all year long. So, you might want to check the weather in the state you're moving to because New Hampshire probably won't give you any issues. What we can tell you though, is the services of cross country moving companies New Hampshire are the most expensive during the summer because this is when most relocations are happening, and hence, movers are busier.
You can count on convenient storage services
In case your new home isn't ready for you to move in, interstate movers New Hampshire and our teams will provide you with secure storage services to keep your belongings safe and protected until you are ready to take delivery at your new home. And if you are looking for a long-term storage solution – you are still in the right place. Our teams can help you find such a service in no time.
When it comes to a cross country relocation to or from New Hampshire, there really is no room for errors. What you need are experienced and trustworthy interstate movers New Hampshire that are also equipped for handling all the demands you have. Here at Verified Movers, we can help you find what you're looking for. Feel free to check out our movers' database and you will learn what moving with a smile on your face is all about!
FAQ
Why is it important to look into the companies' reviews?
The reviews in today's world are very important. They hold a lot of information about the company's way to do their job. By seeing how they treated their previous clients and their experience, you can imagine your own. This can be a good way to decide which company you should hire. Additionally, if you know someone who recently moved, you can ask them for a recommendation. Word of mouth is a great thing, especially since you can ask additional questions. And of course, visit Verified Movers reviews to find these testimonials at one place.
What to ask your movers?
You might be confused about this question or the answer. But the answer is everything. Your cross country movers in New Hampshire are here at your service. It is in their best interest to answer all of your questions and remove any doubts you might have. This is also the best way to do business, as you can be satisfied with their service. Ask them about the price of moving, how to best organize your moving day, and ask for help with choosing your storage unit. They are here for you and will be happy to answer anything.
How long will it take to relocate across country?
The answer to this question depends on your destination. But, know this. Average duration of an interstate move is 15 to 20 days. But, once again, it will largely depend on the distance and interstate movers New Hampshire might transport your belongings in less, as well as in more time than the aforementioned interval.
Will my movers notify me before they arrive?
Yes, you will receive a 24-hour notice.
The difference between moving with cross country moving companies in New Hampshire vs on your own
There is a huge difference between moving with professionals and your own. Firstly when you are moving on your own, you need to give a lot of your time here. That is sometimes impossible as not everyone can afford to do it. And this can lead to stress. Even if you find the time, you will need some experience for everything to go well. You need to carefully pack all of your belongings, and you need to know the packing tips and tricks for this. After that, you need to weren't a truck, maybe a storage unit, and organize the whole drive. It can be a lot.
This is why interstate moving companies New Hampshire can help you out. With their experience, they can handle any relocation with swiftness and ultimate care. There is no reason for you to stress and worry about damage to your things. Or if you will be moved in the deadline you have. Every worry can fly out the window once you have professional movers guide you through the move.
Calculating the moving budget
Budgeting is important for staying calm in the process of moving. But, since your budget will depend on a lot of things, you need to remember this is only an approximate number. The two factors that will influence the price the most are the distance between your houses and the number of things you wish to transport. So, a bigger distance means a longer drive, and more drivers are needed, so it costs more. Also, it will cost more if you are crossing a border. And the weight of the things you carry with you will depend on how big your home is. Try to declutter before placing to lower the weight. Add into this any additional services you are hiring and you will have the approximate cost of your move. And to make it easier, you can contact your interstate movers New Hampshire and ask them for a free estimate on your move.
Verified Movers is the ally you can count on
Moving can turn out to be quite hectic rather quickly. And, when you are moving cross country, any kind of an issue can turn into a larger problem, if not properly addressed. With that in mind, picking the right moving assistance is crucial for the success of your relocation. Verified Movers is here to help you reach some of the most reliable and professional cross country moving companies New Hampshire. Our database is filled with quality moving teams, and you can find plenty of useful moving advice on our blog. So, come and visit us today to start your move on the right foot!
Facts About New Hampshire
01. Main Information
Popular Cities
Manchester, Nashua, Concord, Portsmouth, Keene
US Senators
Jenne Shaheen, Maggie Hassan
State Website
State Moto
Live Free or Die
State Nickname
The Granite State
02. Geo Population
Total Population
1,402,957
Highest Elevation
6,288 ft
Lowest Elevation
Sea level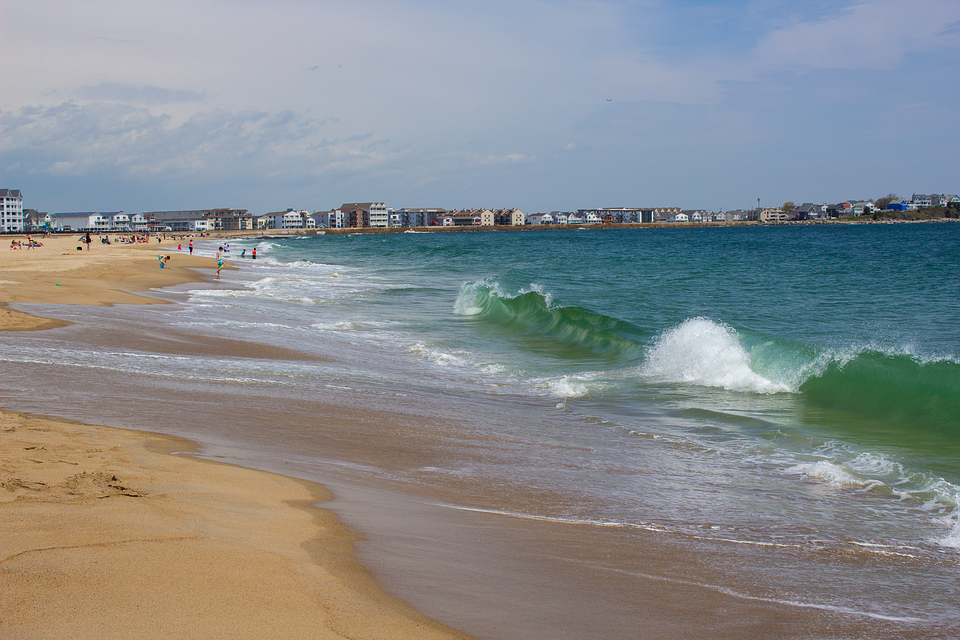 03. Education
Top 5 Elementary Schools
Maude H. Trefethen School, Bernice A. Ray School, Lafayette School, Memorial School, New Franklin School,
Top 5 Middle Schools
Academy for Science & Design Middle School, The Derryfield School, Frances C. Richmond School, Ross A. Lurgio School, McKelvie Intermediate School
Top 5 High Schools
Phillips Exeter Academy, St. Paul's School, Academy for Science & Design High School, Hanover High School, Kimball Union Academy
Top 5 Colleges
Dartmouth College, University of New Hampshire, Southern New Hampshire University, Plymouth State University, Saint Anselm College
04. Rates
Crime Rate
12.00 (per 1,000 residents)
Average Income (household)
$83,449