Anybody moving to Kentucky today can still understand what makes it such an excellent place to live. From its fertile grounds in the southwest, up to the mountainous Appalachian region in the east and all the way to the Blue Grass metropolitan heart of the state. Kentuckians are as varied and special as the surplus of interests their state holds. Southern hospitality is still alive and well, so you'll find proud residents of Kentucky happy to welcome newcomers to their beautiful state. And Verified Movers reviews have just the right interstate moving companies Kentucky as a welcoming committee for you!
Long Distance Moving Companies Kentucky
Facts About Kentucky
01. Main Information
Popular Cities
Louisville, Lexington, Bowling Green, Frankfort
Governor
Andy Beshear
US Senators
Mitche McConnell. Rand Paul
State Website
https://kentucky.gov/Pages/home.aspx
State Moto
United we stand, divided we fall
State Nickname
Bluegrass State
02. Geo Population
Area (sq mi)
40,408 sq mi
Total Population
4,480,713
Highest Elevation
4,145 ft
Lowest Elevation
250 ft
Time Zone
Eastern/ Central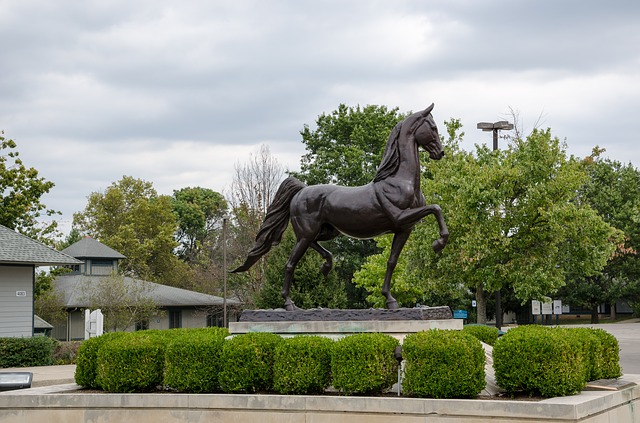 03. Education
Top 5 Elementary Schools
Kentucky Country Day School, Louisville Collegiate School, Sayre School, St. Francis School, Anchorage Independent Public School
Top 5 Middle Schools
Kentucky Country Day School, Louisville Collegiate School, Sayre School, St. Francis School, Anchorage Independent Public School
Top 5 High Schools
DuPont Manual High School, Kentucky Country Day School, Louisville Collegiate School, The Gatton Academy, Sayre School,
Top 5 Colleges
University of Kentucky, University of Louisville, Western Kentucky University, Eastern Kentucky University, Northern Kentucky University
04. Rates
Crime Rate
21.15
Employment Rate
56%
Average Income (household)
$50,589
Poverty Rate
17.33%
Verified Movers is here to help you locate one of the many quality cross country moving companies Kentucky that will fit you best. Our platform allows for easy research, as it is user-friendly and brimming with quality companies across the US. Not only will you be able to find all the info you need to make a sound choice, but you will also get to read up on other people's experiences. We are here to give you a unique insight into the quality of the services moving companies provide.
What are the main reasons for a cross-country move to Kentucky?
Kentucky, like most states, seems to take pride in its heritage and culture. Why wouldn't it? After all, its reputation for fried chicken and horses are more than great. The state has a plethora of different cultures and experiences. The distinctive regions of Kentucky offer newbies varied views of the state. Before thinking of moving to this derby-loving region, consider a few top insights.
Cost of housing and living are affordable for everyone
The cost of living in Kentucky is 11.4% lower than the US average — good news for anybody considering moving here! Chances are you can afford to buy a home or rent a property in Kentucky, even in the state's more densely populated cities. While more people seem to leave the state than move in, this is good news. As a result, housing prices are low. U.S. News ranked Kentucky 12th for housing affordability in the country.
Kentucky offers an extra season
Kentucky is unique in that it offers a fifth season: Derby Season. The Kentucky Derby takes place at Churchill Downs in Louisville each May. And this is when many residents spend a few weeks before the big event attending parties, celebrations, and festivals. The Kentucky Derby Festival Marathon and mini-marathon, golf tournaments,  concerts…basically, there's a lot of fun you can experience during this special season.
Some bonus points for the state of Kentucky
Great sports rivalry between state colleges in all types of sports will have any sport enthusiast call up interstate moving companies Kentucky.
The state is a top spot for the auto-manufacturing industry, along with healthcare, education, and IT sectors.
There's no better place to live than the Bluegrass State if you love bourbon. The biggest influence – Bourbon Trail with its dominating presence in the state.
The outdoors of Kentucky are a mesmerizing destination that is known for its sandstone rock bridge called the Natural Bridge. Hiking, camping and climbing are just some of the activities you can explore state-wide.
Professional insight by interstate moving companies Kentucky
Good advice can make moving to Kentucky a real home run for anyone. And what better advice than from long distance moving experts that are familiar with the state? So, here are some facts to keep in mind before and after your move to Bluegrass State:
Plan on moving to KY during the fall or winter. Spring is the rainy season, and temperatures during the hot and humid summer can make moving difficult. Storms usually occur in the spring and summer, between March and September, but can happen year-round.
The state is a commonwealth, which means its 120 counties have their own rules and regulations. You might want to explore those before hailing cross country moving companies Kentucky to the rescue.
Ranging from one-bedroom rental apartments to luxurious Victorian homes, the selection of homes in Kentucky is quite ample. So, take your time before you purchase your new home. That way, you can be sure you've found the best match for your needs and budget.
You have up to 30 days to register your vehicle after moving to KY. Fees are $9 for the title, $22 for recording any lien and approximately $21 for registration. And you have the same time frame to obtain a Kentucky driver license after your relocation. So, make sure to contact your county clerk's office for details.
What makes Verified Movers your great relocation ally?
Moving is a complex and challenging process that is notorious for the stress it ensues on many individuals. And, let us not forget that planning a move is a process as well. In addition, finding the right moving professional for the job can also prove to be a difficult task. Not to mention that the success of the latter has a great effect on the former, which only means that you have to make the right choice when picking your cross country moving companies Kentucky.
Verified Movers understands very well how arduous and stressful the whole moving process can be. From planning, to picking your mover, down to finalizing it all at your new place. That is why we have made sure to do our part, and at the very least make sure one step is easier. We are here to allow you to find the professional movers in a smooth, simple and straightforward fashion.
It doesn't matter what it is that you are looking for, we got you covered
Verified Movers has your back every step of the way.  The cross country moving companies Kentucky you find on our website are properly licensed, insured and professional. And even more importantly, they are more than able to provide you with all the assistance you might need. It doesn't matter if you are looking for commercial, household or even senior movers – you will find what you are looking for in our database.
Just as no individual is the same, so does every relocation process differ. You have your own needs, wants and possibilities and the ideal mover for you is likely to be on the opposite side of the specter when compared to someone else. Luckily, our website allows you to find just the perfect one for you and your current situation.
Just say a word and we will take it from there
And with pleasure. Here are some basic moving services that might come in handy when moving across the state lines:
Residential moving services
Packing and unpacking services
And if you need some special moving assistance, don't worry. Our cross country moving companies Kentucky can provide you with it as well.
Piano moving services
Hot tub moving services
Billiard table moving services
Senior moving assistance
Pet moving assistance
Fine art crating, shipping and moving services
And if there is anything else that you need, feel free to contact us at any point. We will make a customized solution for your upcoming relocation in no time.
Cross country moving companies by cities in Kentucky
Stay safe and enjoy your move
Moving from one state to another one can be hard, even when you take into consideration the fact that we all love our new beginnings. On the other hand, that is precisely why you should leave all the hard work to professional, experienced and reliable cross country moving companies Kentucky. Allowing them to handle everything for you will ensure you are free to enjoy your fresh start. And, with Verified Movers, these experts will be more than easy to reach. Call us today or visit our website for more information.