Cross Country (Interstate) Moving Companies Connecticut
The challenges of an interstate move are big and different, so you need to do your best to prepare for the tasks ahead. Before you pack your entire life in few cardboard boxes, you need to find cross country moving companies Connecticut you can trust with your belongings.
Constitution state offers you different lifestyles: urban, rural and suburban. When moving to Connecticut, you can choose where you want to live: do you want a city lifestyle, quiet and peaceful life in farmland areas or to raise a family in friendly suburbs? Pick the right place before you call interstate movers.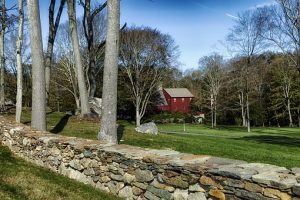 Get Help From the Pros for Your Interstate Move to Connecticut
Moving to "Constitution State" requires few useful tips to make your transition go smoothly.
Don't plan your move to Connecticut based on the weather. One interesting New England expression goes: "If you don't like the weather, just wait five minutes and it will change."
Book your moving date early, especially if you are moving during the busiest times of the year
Think about parking permits in cities and driveways in suburban areas
Moving to Connecticut requires paying state property taxes on your car, boat, and other items
Think about your moving budget and renting or buying a new home
And last but not least, don't forget to change your address before making your move to Connecticut!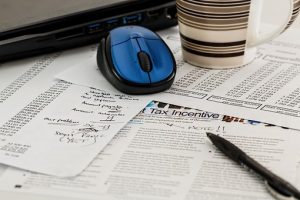 Rights and Responsibilities of Cross Country Moving Companies Connecticut
It is not surprising that interstate moving companies are regulated differently from local movers. In their job is included extra distance and all the risks for cross country moving. All reliable interstate movers have an insurance to protect employees and customers in case of injuries during the transportation of the goods.
Reliable interstate movers provide you with a binding estimate
Before you sign a contract with the interstate moving company, make sure to get a binding estimate in writing. Be aware that a binding estimate isn't the price quote. A binding estimate cannot be adjusted after the move. Fraudulent moving companies might change the final charges, but reliable movers will give you the exact price that won't change at the end of the road.
Interstate moving tips
Before hiring cross country moving companies Connecticut, you want to be sure you are dealing with a reputable, licensed provider with interstate operating authority. Verified Movers help you find moving companies that stand out with the top-quality services and customer support.
Get Extra Insurance If You Need It
 If you want additional property coverage, make sure to get extra insurance for high-value antiques and art. Your reliable movers will explain the full-value and basic carrier liability options to you.
Approve All the Final Details
Reliable interstate moving companies will inform you of exactly moving steps you can expect on moving day.
Inventory Your Household Items
If you choose to hire interstate packers, before packing all items into boxes, create an inventory list of all household items with descriptions of their condition. Your reliable cross country movers should agree to this inventory prior to moving day.