If you live in Connecticut, and you are thinking about moving  – Texas might be one of your best options! Moving from Connecticut to Texas will bring you new experiences, and you will love the change. Texas is different and unique, and it hard not to love it. If you are afraid of the moving itself -don't be! With help from a reputable interstate moving companies Connecticut your move will be easy and stress-free. But, let's start from the beginning.
Where to start with your move from Connecticut to Texas?
People are usually confused, and they are not sure where to start with their plan for moving to Texas. Well, the first and the most important thing that you need to do when you are relocating from Connecticut to Texas is to make a moving checklist. You can divide it by weeks, or months or by tasks. The idea with the moving checklist is to get a clear idea of what you will need for the relocation and to help you keep track. So, in order to start planning your move start writing down a list of all the things that you will have to do for easy relocation.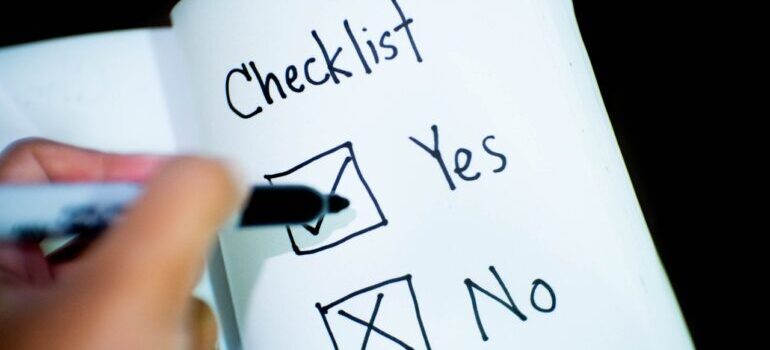 Your plan should be detailed
One of the things that will help you is to write the smallest details. You just remembered that you will need some little plastic bags – write it down! No matter how silly it might seem, when you are moving long-distance like moving from Connecticut to Texas – every detail counts! If you are still not sure where to begin – write down the approximate date for your relocation to Texas. You can write down – "I will move in August". It's a start!
You will need reputable movers when you are moving from Connecticut to texas
A lot of people are afraid of moving scams. They are not sure who or what to believe, and when they see all the prices and options, they get confused. The best way to avoid this is to look for help on reputable websites like Verified Movers. We provide you with a free and easy way to compare moving companies. And the best thing is – we only provide you with contact to moving companies that are reputable and verified.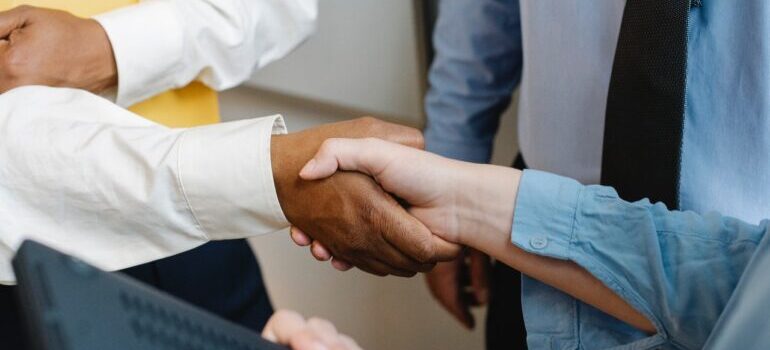 You need a company that has honest reviews. Other criteria that are often disregarded – you need a company that you can easily talk to. A company that is hard to reach from the beginning – might not be the best option. Also, if a moving company can provide you with additional services like packing, storage, moving of specialty items – that can be the best choice!
Get free moving quotes
Criteria that can help you to find an ideal moving company to help you move from Connecticut to Texas are their moving quotes. Even if you have 2 or 3 moving companies that you like, find at least that much to get a good moving quote. A lot of them offer online estimates, and in the time of the pandemic – that is a great option. There are different moving quotes, so make sure to ask them about all the details.
Packing for your move from Connecticut to texas will take time
One of the things that people often disregard is how much time they actually need to pack. They underestimate it, and they end up with a lot of unpacked things, and their interstate movers Texas are already at the door. So, one of the first things you need to do, even if you didn't choose movers yet – start packing! Packing your whole home, your whole life will take time. You need to set aside enough time to pack and declutter your home.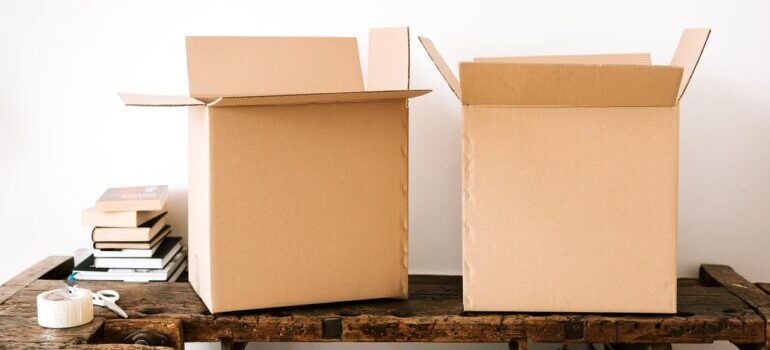 Declutter your home
The one thing that you should do is to declutter your home, no matter what. It is important to make room for new memories, and when you move to Texas, trust us – you will make a lot of them. Over the years we tend to keep things that we don't actually need, so we end up with a lot of things to move. And they affect the price directly. The more things you move – the price goes up.
The best way to do this is to create 3 piles:
Keep pile – here you can put all the things that you need and that you used in the last year
Donate pile – here you can put things you don't need anymore, or you simply won't move them, and they are without any damage
Throw away pile – all the items that are broken, damaged and you don't plan to fix them, this is the best thing you can do
Make sure to get enough packing materials for your move to Texas
One of the common mistakes people make is that they do not get enough packing materials. You will need a lot of moving boxes plastic wrap, packing peanuts. And one of the packing secrets is to get enough tape or you might end up with a lot of moving boxes that are packed, but not closed. Also, one of the important things, once you are done packing a moving box, is to label it correctly, especially if it contains fragile items. Moving from Connecticut to Texas can take time, so you need to make sure that everything gets to your new home in one piece.
Your move to Texas will be exciting!
If you feel uncertain, or scared – there is no reason for it. You should know that Houston is one of the most diverse cities in the US. It is even more diverse than NYC! You will love a lot of things in Texas. And one of those things will be food. You will be able to try new dishes, and you will love them. Also, you will be able to meet new friends and build friendships. Texas offers a unique feeling, that you can not get anywhere in the world. And you can be sure that moving from Connecticut to texas is one of the best decisions you ever made!