The Natural State holds many pleasant surprises for all those who wish to venture there for a fresh start. Balanced climate, affordability, and quality of living. These are only the start of a long list of advantages that relocation to Arkansas can offer. And if you've decided that the time has come for you to explore this breath-taking state, we have the information you need. After all, how you can you hope to relocate without the help of proper cross country moving companies Arkansas? If that's the case, good news for you. Verified Movers can provide you with a complete list of the finest interstate movers Arkansas for your needs.
Long Distance Moving Companies Arkansas
Facts About Arkansas
01. Main Information
Popular Cities
Little Rock, Fort Smith, Fayetteville, Springdale, Rogers
Governor
Asa Hutchinson
US Senators
John Boozman, Tom Cotton
State Website
State Moto
The people rule
State Nickname
The Natural State
02. Geo Population
Area (sq mi)
53,180 sq mi
Total Population
3,033,950
Highest Elevation
2,753 ft (839 m)
Lowest Elevation
55 ft (17 m)
Time Zone
Central, UTC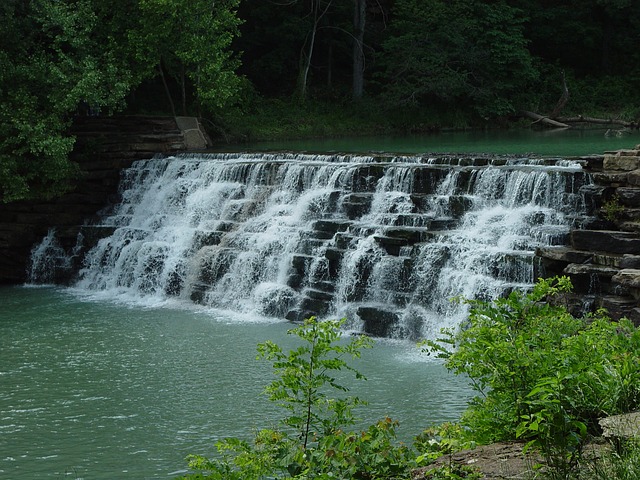 03. Education
Top 5 Elementary Schools
Pulaski Academy, The Episcopal Collegiate, Little Rock Christian Academy, Willowbrook Elementary, Northwest Arkansas Classical Academy
Top 5 Middle Schools
Pulaski Academy, The Episcopal Collegiate, Fulbright Junior High, Little Rock Christian Academy, Bright Field Middle
Top 5 High Schools
Haas Hall Academy, Pulaski Academy, The Episcopal Collegiate, Subiaco Academy, Haas Hall Academy Bentonville
Top 5 Colleges
University of Arkansas, University of Central Arkansas, University of Arkansas at Little Rock, Arkansas State University, University of Arkansas for Medical Sciences
04. Rates
Crime Rate
34.43
Employment Rate
54.9%
Average Income (household)
$47,597
Poverty Rate
17.05%
Hiring a moving company for your cross-country relocation is one of the best ways you can ensure your belongings reach their destination in a safe and swift manner. After all, it takes not only knowledge and experience, but also professional tools and techniques to provide all the items you have with the necessary protection during their trip. And cross country moving companies Arkansas we recommend will be sure to have all of that, and much more. Verified Movers is here to match you with the ideal moving company, making sure your interstate move is a success, so make sure to reach out to us.
Some professional advice by interstate moving companies Arkansas
Once you do decide to move to Arkansas, be sure to make a detailed plan in time. Of course, any of the expert cross country moving companies Arkansas can do it for you, but it doesn't hurt to have one of your own. After all, if you plan it all now, you can have more time to enjoy your new AR home later. The following tips will help you ensure that you're prepared come move day:
The Arkansas State Highway and Transportation Department is a great source of information for road conditions. And this is definitely something that will come in handy – it does for interstate moving companies Arkansas.
Arkansas maintains a well-balanced and controlled climate. With the weather made up primarily of mild springs, hot summers, dry autumns and cool winters, you won't have too many issues moving about. However, you should still do your best to avoid moves in mid-summer and mid-winter.
Culturally rich as it is, Arkansas hosts a good deal of festivals and events on a national level. So, make sure to check the calendar of the city you are moving to when you plan your move.
When it comes to cross-country moves to/from Arkansas, know that you don't need a moving permit. However, make sure to check for any potential parking restrictions that might cause trouble for cross country moving companies Arkansas.
Cross country moving companies Arkansas that can help you settle into economically sound conditions
The low cost of living in Arkansas is primarily due to its abundance of agricultural products. Cotton, wood, rice, and soybeans are all cultivated in the state's rich alluvial soil, while cattle and poultry farming form a significant part of its income. And this is probably why Arkansas is ranked among the five most affordable U.S. states to live in. Arkansas is also among the top five states with the lowest costs for doing business. So, you might want to consider commercial moving services as well.
With figures like former President Bill Clinton, Walmart magnate Sam Walton and singers Johnny Cash and Glen Campbell, there truly is little that this state is unable to offer. And with Ozark Mountains, Ouachita Mountains, Arkansas Timberlands, Mississippi River and Arkansas River to add to the breathtaking views to add to it all. Nature State indeed! All that's left is to find and hire one of the certified cross country moving companies Arkansas.
Moving organization 101
Moving is a complex process, and as a such – it requires preparation. And a good one. But, do you know how to prepare and organize everything for the move? And before your moving day comes? Let our experts help you do it!
Start early
When is a good time to start preparing for a move? The answer is pretty simple actually. As soon as you realize that you are about to move. This way you will give yourself enough time and space to organize everything in advance. Also, as you already might know, time is a luxury when moving. And one not many of us have. That is why you need to use yours wisely. Don't postpone your tasks. If it can be done – do it. Don't wait for your tasks to cause you trouble.
Get informed
You need to know what you are getting into before you make any final calls. Do your own research. There are many cross country moving companies Arkansas has to offer you, but not every one of them is the right fit. Not for you. And that is why you need to get informed and decide on what it is that you are looking for.
Write things down
Moving can be confusing. Even if you are planning on moving locally. And you are not. That is precisely why you need to take this task seriously. Get a pen and a piece of paper and start writing things down. Even the smallest details can change the course of your interstate relocation. And that is why it is so important not to forget them.
Find a reliable mover
This step is really important. Feel free to use our database and compare different cross country moving companies Arkansas has to offer. This way you will be able to make your final call quicky and hassle-free.
Avoid moving scams and common mistakes
Moving problems really are that common. They can happen to anyone. At any time. And at any place. That is why you need to avoid any way you can. And how to do that?
Stay concentrated. 
Trust only fully licensed and properly insured cross country moving companies Arkansas.
Look for movers with good references and positive reviews.
If an offer seems too good to be true, it probably is.
Ask your mover for a moving contract. This way both sides will be protected by the law. 
Follow your schedule and never postpone any of your tasks. It may seem like a hassle now, but you'll thank yourself later on.
Don't waste your time and prepare your items for safe transportation before anything gets broken or damaged beyond repair.
And finally – start looking for cross country moving companies Arkansas on time and prevent common moving mistakes!
Cross country moving companies by cities in Arkansas
Verified Movers will help you find just the moving company you need
Every relocation process is easier when you have professional assistance close by. Instead of wasting time looking for the moving experts, we suggest that you take a look at our platform, or give us a call. Our vast database filled with supreme moving companies is bound to find you a perfect match. Start your moving process today and reach out to Verified Movers!