Cross country (Interstate) Moving Companies Arkansas
The Natural State holds many pleasant surprises for all those who wish to venture there for a fresh start. Balanced climate, affordability, and quality of living. These are only the start of a long list of advantages that a relocation to Arkansas can offer. And if you've decided that the time has come for you to explore this breath-taking state, we have the information you need. After all, how you can you hope to relocate without the help of proper cross country moving companies Arkansas? If that's the case, good news for you. Verified Movers can provide you with a complete list of the finest interstate movers Arkansas for your needs.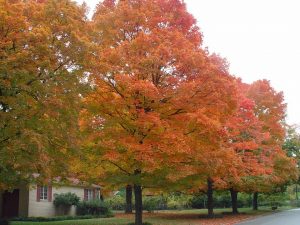 Some professional advice by interstate moving companies Arkansas
Once you do decide to move to Arkansas, be sure to make a detailed plan in time. Of course, any of the expert cross country moving companies Arkansas can do it for you, but it doesn't hurt to have one of your own. After all, if you plan it all now, you can have more time to enjoy your new AR home later. The following tips will help you ensure that you're prepared come move day:
The Arkansas State Highway and Transportation Department is a great source of information for road conditions. And this is definitely something that will come in handy - it does for interstate moving companies Arkansas.
Arkansas maintains a well-balanced and controlled climate. With the weather made up primarily of mild springs, hot summers, dry autumns and cool winters, you won't have too many issues moving about. However, you should still do your best to avoid moves in mid-summer and mid-winter.
Culturally rich as it is, Arkansas hosts a good deal of festivals and events on a national level. So, make sure to check the calendar of the city you are moving to when you plan your move.
When it comes to cross-country moves to/from Arkansas, know that you don't need a moving permit. However, make sure to check for any potential parking restrictions that might cause trouble for cross country moving companies Arkansas.
Cross country moving companies Arkansas that can help you settle into economically sound conditions
The low cost of living in Arkansas is primarily due to its abundance of agricultural products. Cotton, wood, rice, and soybeans are all cultivated in the state's rich alluvial soil, while cattle and poultry farming form a significant part of its income. And this is probably why Arkansas is ranked among the five most affordable U.S. states to live in. Arkansas is also among the top five states with the lowest costs for doing business. So, you might want to consider commercial moving services as well.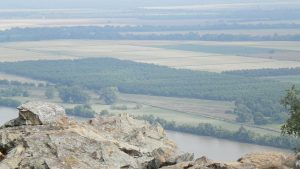 With figures like former President Bill Clinton, Walmart magnate Sam Walton and singers Johnny Cash and Glen Campbell, there truly is little that this state is unable to offer. And with Ozark Mountains, Ouachita Mountains, Arkansas Timberlands, Mississippi River and Arkansas River to add to the breathtaking views to add to it all. Nature State indeed! All that's left is to find and hire one of the certified cross country moving companies Arkansas. Good luck and safe travels!