Today, moving is at an all-time high. Young and old, with or without families, people are relocating left, right, and center, and there are numerous reasons for that. Plus, finding the perfect job has never been harder. Or, well, finding any job. Especially if you live in a small city that doesn't have a lot to offer, earning a livelihood can be tough. That's why many people choose to move in order to have the life that they deserve. At Verified Movers, we support chasing dreams. That's why we give it our all when pairing up clients with movers who will turn a stressful task like moving into an adventure of a lifetime. But before a person moves, it's extremely important to look for a place that is an actual good fit. And for some, finding a decent job there may be enough. But there are also all sorts of other factors that may play a significant role in whether a place is suitable for a particular person. And given how much suburbs have grown in popularity over the last decade. We cannot not talk about the best suburbs in America right now. Read carefully, one of these may be perfect for you!
The best suburbs in America for 2022 might surprise you
After all that has happened since late 2019, no one is really surprised that people are mass migrating to suburbs. After all, living surrounded by trees and not people sort of seems safer right now. And not to mention, way cheaper. Yes, yes, we know, saying that people are mass migrating to suburbs and then saying suburbs are solely populated by trees is pretty damn ironic. But all jokes aside, suburbs are much calmer, cheaper, and actually safer. And all those are more than good enough reasons to relocate. That said, though, not all suburbs are as heavenly as romantic comedies would have you believe. But, there are some that are. And today, we'll share with you what suburbs in America seem to be best for living in 2022.
Brookline is definitely one of the best suburbs in America right now
Boston will likely never get out of fashion. It's a culturally and historically rich city that's a must-see for foreigners and those looking to experience the best that the U.S. has to offer. So no wonder many Americans would want to live there. But unfortunately, Boston can be quite expensive. Including cross country moving companies Boston prides itself in. And let's not forget how unruly capital cities can get, which is not everyone's jam. Especially those that are tourist magnets like Boston. Luckily, a suburban option like Brookline is a great alternative.
Brookline is a small place of only about 17.7 km² and is home to roughly 60,000 residents. Sure, that's quite a lot for such a small place. However, is still a lot more peaceful than Boston. While still being just about 3 miles away from it. The average annual household income is quite decent and it sits at about $113,515. Though, it may be important to mention that Brookline is a predominantly white area for those that care. Only about 30% of the entire population is made up of non-white individuals. Brookline is also relatively safe compared to the rest of Massachusetts. Especially when it comes to violent crimes. All this means that a place like this would be a great fit for anyone looking for peace and safety without sacrificing too much in return.
Holly Hills is among top suburbs in America for a reason
Small, beautiful, and very green, are the first words that come to mind when you think of Holly Hills. And there's a reason for that. This suburban town is just like that. Though perhaps not as historic-looking as Brookline or Chesterbrook, Holly Hills is still amazing to look at and even more amazing to live in. With its more modern and stereotypical suburban look, Holly Hills is the place you would expect to see Owen Willson and Jennifer Anniston raising their kids in, and working through their marital issues. Though that may be a very quirky way of calling this place a looker, what's true is true.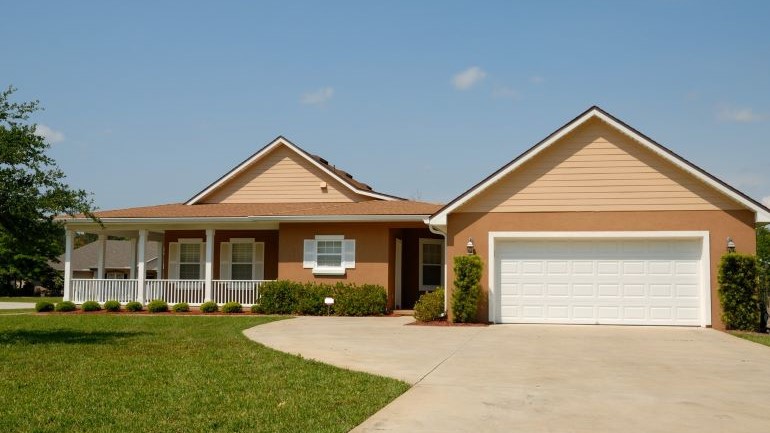 With only about 3000 residents it's safe to say that Holly Hills is as close as you'll get to nirvana without moving to a desolate hut in the middle of nowhere. Though not the most pocket-friendly place in the world, Holly Hills is not as bad as some of the other entries on this list. And even though pretty remote and isolated, Holly Hills is still only 8 miles from Denver. And on top of all that, moving there won't be an issue since cross country moving companies Denver offers are pretty amazing when it comes to moving homes. So if you really value your space and dislike major cities, yet you find it important to be near one, consider Holly Hills since it's among the top suburbs in America for sure for those who enjoy a bit of solitude.
Chesterbrook is the number 1 pick for suburbs in 2022
Rated number 1 for 2022, Chesterbrook is the obvious winner among people. This tiny, tiny place has a lot more to offer than meets the eye. Even though you may not be able to find everything you would in a large city there. Chesterbrook is the perfect fit for a certain type of person. Are you tired of concrete and grey skyscrapers? Do you find that your head easily starts throbbing due to all the sirens going off all the time? Are you really into the idea of biking to a grocery store on a Saturday morning? Well, then this picturesque place of fewer than 5,000 residents is for you!
On top of all that, Chesterbrook is just outside of Philadelphia. And that means that you'll be able to get to the city in no time. And that doesn't only open plenty of opportunities job and entertainment-wise. No, that means that you'll also be able to hire one of the amazing cross country moving companies Philadelphia has to offer for your relocation to Chesterbrook. And lastly, Chesterbrook is extremely safe! It's considered to be one of the safest places in the country. However, all that does come at a cost. Chesterbrook is about 46% pricier than the national average. Though if you can afford it, it's totally worth it since Chesterbrook definitely is one of the best suburbs in America right now.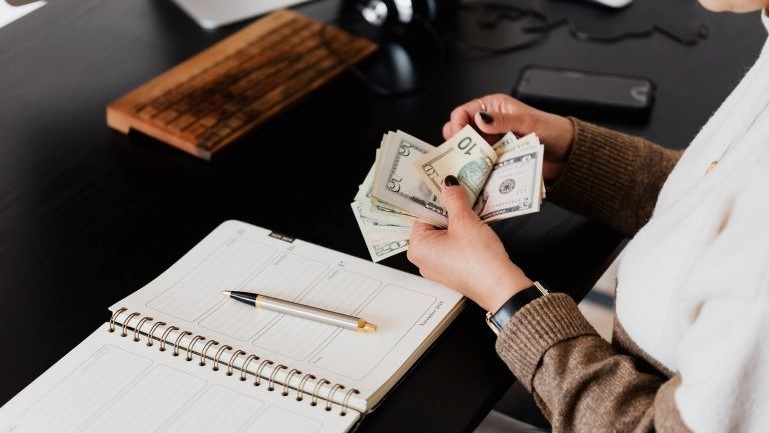 Previous top picks are just as relevant in 2022
Though things change quite often, the best suburbs in the US are not as changeable. Not too quickly at least. Sure, one place may top the charts one year and then not the following year, but that doesn't mean it'll simply fall off the lists. It'll simply slide a few places down and then possibly be back at the very top next year or the year after. That means that those places that were considered the best in previous years are still just as relevant now. Here are a few of those places that are absolutely worth mentioning.
Kenilworth still tops our list of the best suburbs in America
Kenilworth is a suburb of Chicago, IL. It is located at the shore of Lake Michigan, North of Chicago. It has a population of about 2600 people whose median household income is $211,000. The median house value is $1,100,000 and the vast majority, about 90% of houses, are owned with only about 10% being rented. It may also be important to mention that the median rent is about $3,500.
The biggest perk of living in Kenilworth is the public schools. With very high standards, Keniwolrth public schools are a great opportunity for people with kids. Not to mention the amazing higher education that the Chicago area has to offer. All in all, if you have kids and care about the quality of their education, this particular suburb may be for you and your family.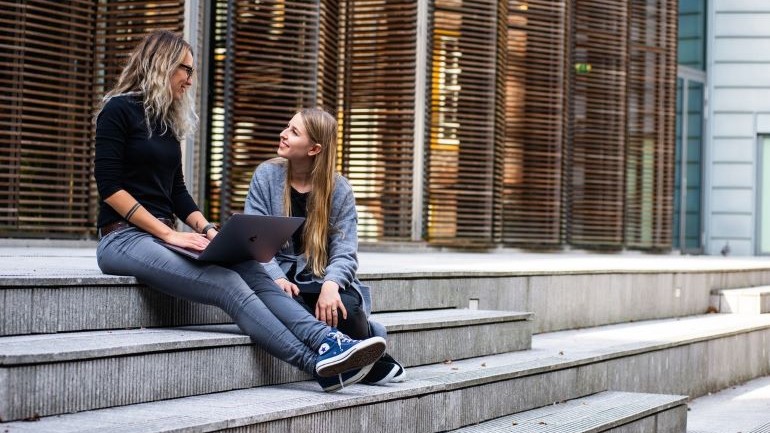 Given the fact that Kenilworth is a small suburb, there are some downsides to living there. Obviously, the nightlife is one of them. And, as the trend suggests the costs of housing. The latter can be especially discouraging for young individuals trying to emancipate themselves. When you are young going out is a big deal. But so is paying rent. All this makes Kenilworth a debatable choice for young individuals. If you are thinking of moving to Illinois, you need to understand that Kenilworth is a place for families. Families with young kids make up the majority of Kenilworth's population. They appreciate tranquility. Therefore, the nightlife is not one of their concerns. Though, if you can afford to move there and you still want to, long distance movers Illinois residents recommend are at your disposal.
Clarendon Hills is still as amazing as it was before
Yet another suburb in the same state like Kenilworth. Unlike Kenilworth, though, this suburb is not on the lakeshore. Clarendon Hills is located West of Chicago and has the feels of an inland city. It is a larger suburb than Kenilworth and a more affordable one. There is just above 8000 people living here. On the financial side, we can say that this suburb is not as exclusive as the previous one. Here, the median home value is slightly below half a million. In fact, it sits at $485,900 according to Niche website, while the median rent is $974. Furthermore, the median household income is $112,000.
Clarendon Hills is a safe suburb that offers a lot in terms of education, safety and is very family-friendly. The majority of residents hold a university degree with many of them having completed a Master's as well. Unfortunately, while it may be one of the best suburbs in America, it is not perfect. As a matter of a fact, it leaves much to be desired when it comes to nightlife. As we have already mentioned, if you are looking to live here you probably are moving here with a family. Therefore, nightlife probably does not top the list of important characteristics of a suburb for you. In case you are moving here from the nearby state of Michigan, get in touch with Michigan movers for the best price estimate for the move.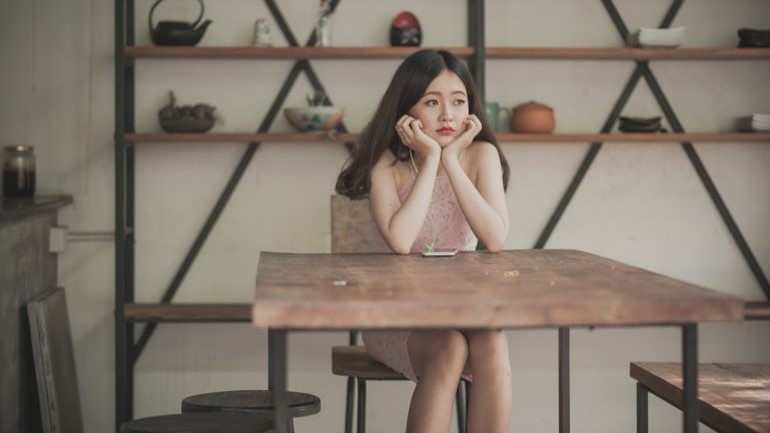 Carmel is another great choice
The time has come to leave Illinois and head South. However, we are still staying in the Midwest. Carmel, Indiana occupies third place on our list of the best suburbs to live in. It is a suburb of the largest city in Indiana – Indianapolis. For auto transport services, you should always consult verified moving professionals.
Indianapolis is a trendy city with a lot of highly educated citizens. It might also be important to mention that young adults, fresh out of university, have all sorts of opportunities there. So your kids may too. It's also good to know that the state has invested a lot in the IT industry. That means that there are plenty of jobs to go around for those educated in said field. Given the fact that the salaries are good while the costs of living are many times lower than those in California, many decide to stay and live here rather than go to Silicon Valley.
Living in Carmel
Many residents of Carmel take advantage of living so close to a big city while still keeping a sense of full privacy. Carmel is the biggest suburb on our list. There are almost 90,000 people living here and their median household income is about $106,000. The average price of a home is about $300,000 while the median rent is $1,200. While it may seem a bit more expensive than Clarendon Hills, it is important to point out that Indiana has been offering great work opportunities. Therefore, expenses are not as big as you might expect them to be.
Given the fact that it is a larger suburb than the previous ones, it offers more in terms of fun. Nightlife and even outdoor activities are plentiful. Still, it is a very safe and family-friendly suburb. Therefore, do not hesitate to move to Indiana, and Carmel in particular since is definitely among the greatest suburbs in America.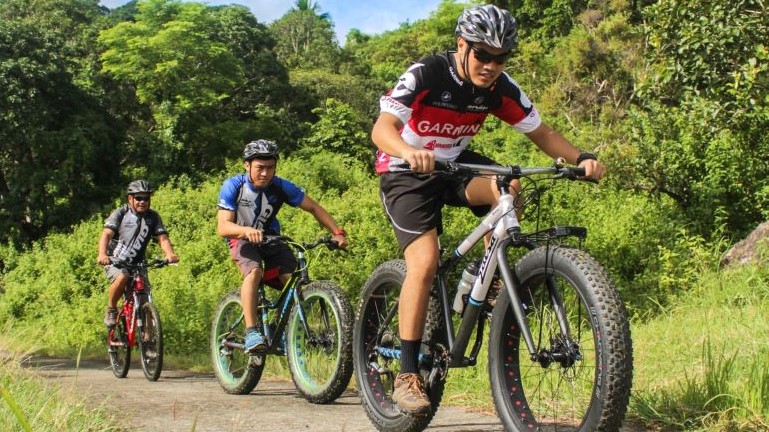 Enjoy your time exploring the best suburbs in America
There's no denying that choosing one of the best suburbs in America to move to is going to take some time. And it may be tempting to pick one that's simply "good enough" and just get it over with. However, we do not recommend you do this. Don't rush and take your time. We've given you some ideas, but our country is vast and there are a lot of options. And what may be perfect to the majority of people, may not be perfect to you. So take it slow and in time you'll find your perfect American suburb.