Whenever you relocate to another state, you have the unique opportunity to visit some of its attractions for the first time. There are plenty of hotspots in Maryland, and there is a lot to see and do. You will be hard-pressed for the choice of what to visit first after your move to Maryland. You might want to ensure that you have plenty of time and energy to enjoy these activities, though. And for that, you may need an amazing moving company to help you relocate. Verified Movers can match you with a perfect mover for your relocation, in an effortless fashion, making sure that you have all the time and energy you need! Let's take a look at some of these places you will have access to!
Top 6 places to visit first after your move to Maryland
While there are numerous locations that you might want to visit first, we've shortened the list to the top 8. We believe that these are the best destinations to check out first, as soon as your long distance movers in Maryland relocate your belongings. There's something for everyone on the list, and you can choose to visit these places in any order you want. The best places to visit first are:
Annapolis
Ocean City
Baltimore
Deep Creek Lake State Park
Chesapeake Beach
Assateague Island National Seashore
You might want to plan out your route when visiting larger cities, as they have plenty to offer. Or you might want to revisit them after a while. You are a resident of Maryland now, after all, you will have the opportunities. But if you want to make the most out of your road trips, organizing your activities is a great idea.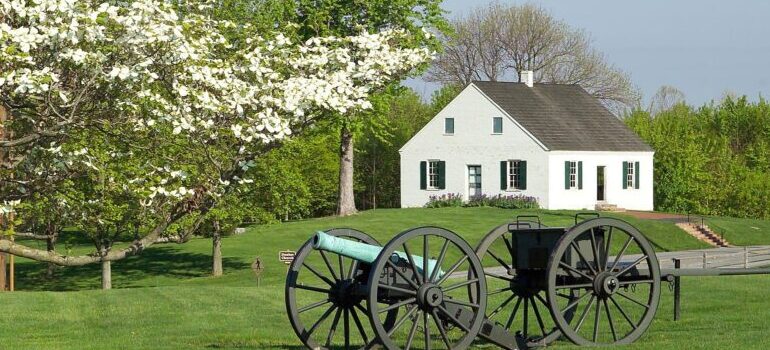 Annapolis
Our list starts with the capital city of Maryland, Annapolis. It is well-known for being the sailing capital of the country and is one of the best cities to visit first. It features stunning architecture spanning four centuries, and a lively, vibrant, environment. There is a boatload (pardon the pun) of fun activities to partake in, such as guided adventures on pristine waters, relaxing on the beach, enjoying a stroll in one of the amazing, breathtaking gardens, watching an opera, enjoy fine wine, etc.
The city was also nicknamed "The Athens of America" once, due to its unique setting and architecture. You might want to update your moving checklist to include a visit to some of the more colorful neighborhoods. You will not be disappointed! Annapolis is well worth your time and energy.
One of the top places to visit first after your move to Maryland – Ocean City
Moving on to the beautiful resort town of Maryland, Ocean City is one of the most popular destinations for tourists and residents alike. It offers a stress-free getaway, with some of the best beaches in the country, where you can simply laze away and enjoy all the activities that world-class beaches offer. Being a resort town, the nightlife is absolutely bustling, and you will always have numerous choices of how to have a good time.
Other activities include a visit to the amusement center, live theater shows, as well as kayaking, and canoeing.
Baltimore
The city of Baltimore, lovingly nicknamed "the Charm City" is actually an urban metropolis that offers a vast array of attractions, from culture and art to history and entertainment. It is also Maryland's most populated city. The main draw of this place is its uncanny "ability" to help you create unique memories. People who visit here with friends or family always come back with amazing memories and stories.
There are a lot of activities to partake in, of course, such as a visit to the aquarium, viewing art and history displays, eating extremely fresh seafood, etc. One place that you will definitely want to visit is the Walters Art Gallery. It features a collection of over 22 thousand art pieces from all over the globe!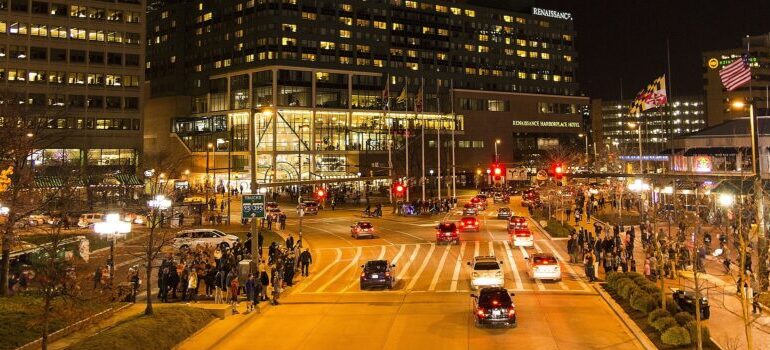 Deep Creek Lake State Park
But if you want to "get away" from the bustle of cities, then Deep Creek Lake State Park might be the perfect place for you. Established in 1959, spanning around 1,160 acres, this park is a very popular attraction for residents and tourists alike. There are numerous camping facilities available, as well as water sports equipment. If you want to carry your own equipment with you, you might want to learn about a few packing secrets first. That will enable you to have a much better experience, and be able to pack more gear!
If you want to spend your time enjoying thrilling activities in a gorgeous outdoor location, this is the place to be. You will be able to enjoy breathtaking views, such as a glimmering lake, sandy shoreline, and lush greenery. There are four pavilions that you can make your reservation in, each of which features parking spaces, basketball courts, etc.
Chesapeake Beach – one of the best places to visit first after your move to Maryland
Another great location that is away from the hustle and bustle of large cities is Chesapeake Beach. It is a small town in Calvert County that features several tourist hotspots, such as the Chesapeake Beach Water Park.
This is a place best enjoyed with close friends, as it offers an ideal setting for a close bonding experience. The town is quite cool and unique, and it provides you with a great chance to explore. You can do so on your own, or as a part of one of the guided tours. The water park offers enjoyment for the whole family, of course, and is a great place to spend your day having fun!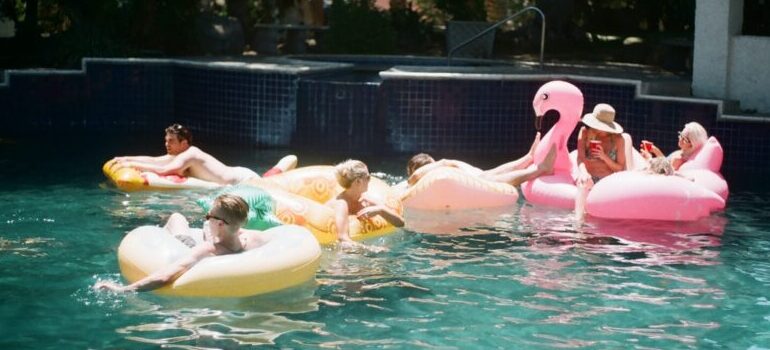 Assateague Island National Seashore
The last on our list of places to visit first after your move to Maryland list, but definitely not the least, the Assateague Island National Seashore is located on a barrier island and encompasses as much as 41,320 acres! You will be able to enjoy the white-sand shoreline with its amazing oceanfront view as well as a host of recreational opportunities. Maryland is a state where you really want to be out and about, enjoying everything that it has to offer. You will have access to four-wheel driving (on select beaches), oceanfront picnics, surfing, camping, fishing, kayaking, etc. There is always something to do in this place! If you want to enjoy four-wheel drives, though, you will need to secure a permit. You can get one from the AINS itself.