If you want to or have to relocate, hiring a professional moving company is the best option. However, you will have to do some research in order to find a good one to hire. Also, prices of the move and services vary and depend on moving company policies. Prices can be vary and depend on a lot of factors, such as: whether it's a long or short distance move, how much items you possess, do you need a storage unit, do you need some special services etc. Therefore, you will have to call several moving companies and find the one you like the most. And, of course, be sure to avoid a moving scam. So, let's see now what you need to know about moving quotes!
Moving quotes – things you should know before hiring a moving company
The costs of a move depend on a mover you hire and professional moving services you want. All in all, a move can cost between a few hundred and several thousand dollars. If you want to avoid extra costs at the end, you should get moving quotes or an estimate before hiring a moving company. What's the point of a mover's quote? Well, to give you an accurate idea of how much the move will cost even before it happens. A mover can give you information about costs over the phone or online but it is best if they come and examine everything first.
Getting moving quotes – tips
When the moving quotes are in question, you should pay attention to these things:
Never sign blank documents
Find a company that charge based on the weight
Pick a good moving date
Make an accurate inventory list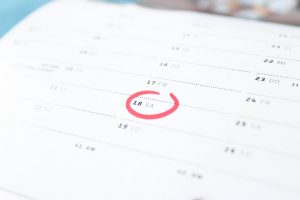 Never sign blank documents
Do not sign any kind of blank or unfinished document. If a company wants you to sign an estimated costs document like this, just tell them that you are still considering a few other options and walk away. You have to be careful because there are some companies who can easily scam you. If you sign blank estimated costs document they can add some extra fees and at the end, the moving costs will shock you. If you are hiring a professional moving company, you should know what are the elements of a valid moving contract!
Find a company that charge based on the weight
Some moving companies measure your cargo in cubic feet and they charge it like that. It's easier for a moving company to overcharge if they are measuring your cargo in cubic feet. This way is illegal in a lot of states. Therefore, you should search and find a company that charges based on the weight of your shipment. So, the best way is to ask companies how they are figuring their rates and to get moving quotes from those who charge based on the weight of your belongings.
Pick a good moving date
Same as restaurants or airports, a moving company has a peak and off-peak days. This is another thing you should consider in order to save up some money. Peak days are usually during the summer, weekends and last weeks of a month. Therefore, try to book a moving company a few months in advance if you can, and try to avoid weekends or summer days.
Make an accurate inventory list
When you get a written estimate document from a moving company, they will also give you a full moving inventory list of your belongings that they will move. You should also check what are the reasons for a moving inventory list. You should make a copy of the list and check thoroughly. Be sure that all pieces of furniture are on the list, including small items such as end tables etc. Also, the list should contain an approximate number of boxes.
Fees and Additional Costs
Before you hire a professional moving company, decide what kind of services you will need. Whether you are moving long distance or not, special services can cost some extra money. Be sure to inform your mover about all the services you will need so they can put those on the written estimate document too. Some of those special services that your mover will charge you for are:
Stairs
Packing and unpacking
Large (bulky) items
Long carry service
Shuttle service etc.
Stairs
Your mover will charge extra if they have to carry items up or down the stairs. That's why you should ask about the price for this kind of special service and be sure that they put it in the estimate written document. Usually, one flight of stairs is included in moving price but not all companies have the same policy and rules.
Packing and unpacking
You can call your cross country movers Tennessee and ask about the costs of packing and unpacking services.
If you want to save some time and avoid some stress, you will certainly get a packing and unpacking service. Some movers charge per box, others charge per hour. Just be sure that this service is also included in your written estimate document.
Large (bulky) items
Ask your mover if they offer service for carrying and moving large items. For heavy and bulky items, such as pianos, home safes or other big items, you will definitely pay some extra money. Call your company and ask them in advance if they are offering a service like this because some of the professional moving companies cannot handle moving these kinds of items.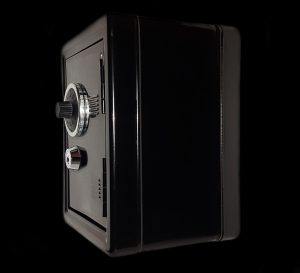 Long carry service
For starters, you should be familiar with truck rental insurance because you will need one! Another additional cost is a long carry service. If the items that movers have to carry are far away from the moving truck, they will charge for a long carry service. Also, the maximum distance of long carry service should be written in your estimate document. Verified Movers are happy to help and we hope that you found these tips about moving quotes useful! Have a nice move and enjoy!