Cross country (interstate) moving companies South Carolina
Are you looking for a time-saving and simple way to discover affordable and reputable cross country moving companies South Carolina? Well, when it comes to long distance moving, you couldn't have chosen a better place than Verified Movers. To begin with, we offer you 3 simple steps that take only several minutes, after which we proide you with a list of interstate movers South Carolina that you can hire. So, if you want to enjoy some of the country's best beaches, top resorts and unforgettable golf courses, we are here. As you will soon see, the Deep South's smallest state is a giant when it comes to history and culture.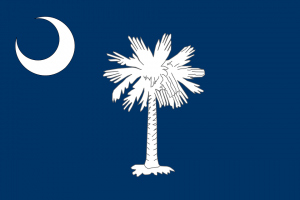 South Carolina education
There are a number of renowned educational institutions that students of all ages can attend here. So, here are some of the top-ranked elementary and high schools, as well as some notable colleges:
Elementary Schools: Buist Academy in Charleston, Sterling Elementary in Greenville and Mount Pleasant Academy in Mount Pleasant. These are some of the top-ranked elementary schools.
High Schools: Three of the top ten high schools are:

Greenville Tech Charter High School in Greenville,
Charleston School of the Arts in North Charleston
Wando High School in Mount Pleasant.

Higher Education: The College of Charleston, Furman University, The University of South Carolina and The Citadel are just a few of the renowned higher educational institutions you can attend when moving to SC. In addition to that, the state also features the South Carolina Technical College System with 16 campuses. So, if you are looking for interstate movers South Carolina to help move you to college, we can help.
Cross country moving companies South Carolina introduction to easy relocation
Keep the following tips in mind when moving state to state to South Carolina: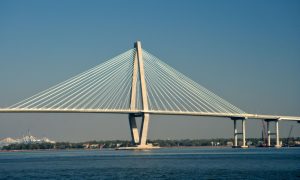 Roads get congested around Columbia and Charleston all summer long. So, check traffic conditions before driving, especially if you choose a self-move.
Be extra careful when driving. There are numerous fatalities each year from litter and debris-caused accidents because highways and other roads can be heavily littered in South Carolina.
The cities are generally busy during weekdays. So, contact your local city ahead of time to find out if any parking restrictions apply. Even though you don't need a moving permit when relocating to SC, it doesn't hurt to secure parking ahead of time.
Try to avoid heavy lifting during the heat of the day because summers in South Carolina get really hot.
Also attempt to avoid moving to South Carolina during springtime, because this time of year is the rainiest season. However, all of the seasons bring quite a bit of rain, so make sure to have an extra tarp handy to cover any stuff you might have to leave outside.
Don't forget to change your address online with USPS before moving to SC. It's easy, convenient and ensures you get your mail on time at your new address before cross country moving companies South Carolina even get you settled.