Portland, known for its vibrant culture, stunning natural beauty, and welcoming community, has earned a well-deserved reputation as a family-friendly city. Choosing the right neighborhood for your family is crucial, as it sets the stage for a happy and fulfilling life. In this guide, we will explore some of the top neighborhoods for families in Portland, highlighting their family-friendly amenities, a strong sense of community, and educational opportunities. Whether you're a newcomer or a current resident looking to relocate, Verified Movers reviews will help you navigate the best neighborhoods in Portland for your family's needs, besides matching you with some of the best movers in the industry.
Discovering the charm of Sellwood-Moreland
One neighborhood that stands out for its family-friendly environment is Sellwood-Moreland. This charming neighborhood offers a plethora of amenities and activities for families to enjoy. With an abundance of parks, playgrounds, and recreational spaces, children have plenty of opportunities to run, play, and explore. Families can also participate in family-oriented events and festivals, fostering a sense of community and creating lasting memories. Notably, the nearby Oaks Amusement Park provides endless entertainment for the whole family.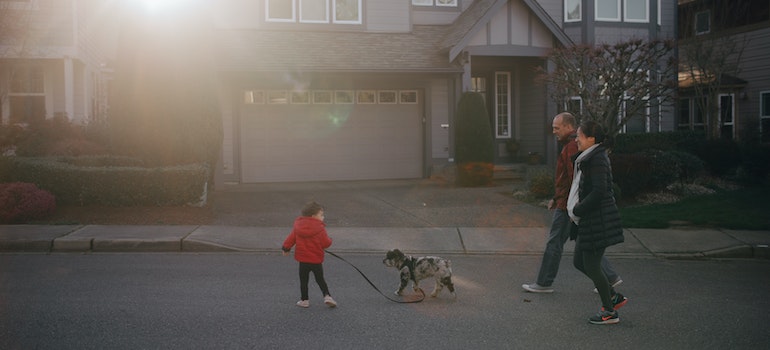 Sellwood-Moreland prides itself on its strong sense of community. The neighborhood boasts active neighborhood associations and community involvement, ensuring that residents have a voice in shaping their community. Local schools and educational resources are highly regarded, providing children with quality education and a nurturing learning environment. Additionally, the vibrant local businesses and thriving retail district make Sellwood-Moreland a convenient and family-friendly place to call home. If all this has helped you decide, then don't waste time and look for long distance moving companies Portland OR. With their experience, your move will be comfortable and smooth.
Exploring the suburban bliss of Lake Oswego
Lake Oswego is another one of many neighborhoods for families in Portland that offers an idyllic setting for families. This suburban paradise is renowned for its top-rated schools and excellent educational opportunities. Families can choose from various outstanding public and private schools, providing their children with a solid foundation for success. Access to extracurricular activities and sports programs further enriches the educational experience, promoting holistic development and teamwork. The community places a strong emphasis on academic achievement and community involvement, creating a supportive environment for families. Working with the best Oregon interstate movers will ensure you a smooth relocation so your children can have the best education.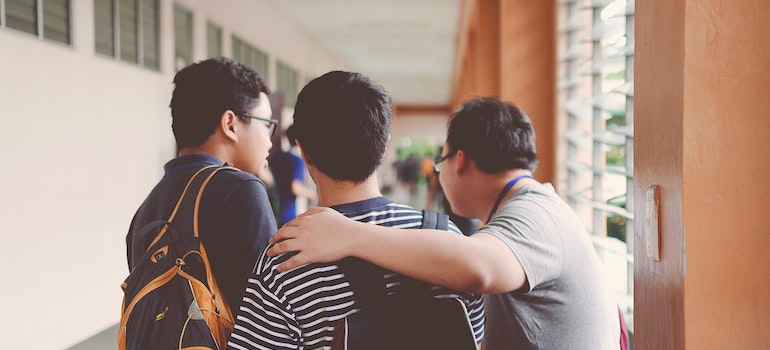 In addition to its educational offerings, Lake Oswego provides an array of family-oriented amenities and services. The neighborhood boasts beautiful parks, walking trails, and recreational facilities, allowing families to enjoy the outdoors and stay active. The community organizes regular family-friendly events and activities, fostering a strong sense of belonging and connection among residents. Lake Oswego's safe and well-maintained neighborhoods further enhance the family-friendly atmosphere, providing peace of mind to parents and a sense of community for all.
Embracing nature in Forest Heights
For families seeking a close connection with nature, Forest Heights is a neighborhood that delivers. Its proximity to natural attractions and outdoor spaces makes it a haven for outdoor enthusiasts. Forest Park, one of the largest urban forests in the U.S., offers endless opportunities for hiking, biking, and wildlife observation. The neighborhood also boasts nearby parks and green spaces, perfect for family outings and picnics in the fresh air. The abundance of nature in Forest Heights creates a serene and peaceful environment for families to enjoy.
Forest Heights also prioritizes education and family well-being. The neighborhood is home to highly-regarded schools and educational programs, ensuring that children receive a quality education. Community centers and resources provide families with ample opportunities for engaging in family activities and building connections with other residents. The neighborhood's emphasis on a healthy and active lifestyle encourages families to embrace nature and enjoy the many benefits of an outdoor-centric lifestyle. If you want to provide your kids with a healthy and active childhood, you can do that in Forest Heights! Work with cross country moving companies Portland OR and you are already a step closer to a successful move.
The appeal of Bethany Village
Bethany Village is among the top neighborhoods for families in Portland that combine family-friendly amenities and conveniences, making it an attractive choice for families in Portland. With neighborhood parks, playgrounds, and sports fields, children have ample space to play and engage in physical activities. The presence of:
Shopping centers
Restaurants
Coffee shops
And many other family-oriented businesses
Ensures that families have easy access to their daily needs and recreational options. Community events and activities cater to all ages, providing opportunities for families to come together and create lasting memories.
Bethany Village also boasts a strong sense of community engagement and belonging. Active homeowner associations and community organizations foster a tight-knit community where neighbors support and care for one another. Neighborhood gatherings and social events provide opportunities for residents to connect and build relationships. Volunteer opportunities and community service initiatives further strengthen the sense of community, allowing families to give back and make a positive impact in their neighborhood.
Nurturing families in Cedar Hills
Cedar Hills is one of the neighborhoods for families in Portland that places a strong emphasis on education and provides a nurturing environment for families. The area is home to highly-regarded public and private schools, ensuring that children receive a quality education. Supportive educational programs and services cater to the unique needs of students, fostering a love for learning and personal growth. Parent engagement and community involvement in schools create a collaborative environment, where families play an active role in their children's education.
In addition to its educational offerings, Cedar Hills provides family-oriented amenities and recreational spaces. Parks, playgrounds, and sports fields offer opportunities for outdoor activities and play. Family-friendly events and festivals organized by the community further enhance the neighborhood's appeal, allowing families to come together and celebrate. Proximity to shopping centers and family-oriented businesses makes it convenient for families to meet their everyday needs and enjoy local amenities.
When it comes to choosing neighborhoods for families in Portland, you won't make a mistake
In conclusion, Portland offers a plethora of family-friendly neighborhoods, each with its own unique charm and amenities. Sellwood-Moreland, Lake Oswego, Forest Heights, Bethany Village, and Cedar Hills stand out as top neighborhoods for families in Portland, catering to their diverse needs and preferences. It is essential to research and visit potential neighborhoods to find the perfect fit for your family. Embrace the family-friendly environment and opportunities that Portland offers, and you'll discover a welcoming community where your family can thrive.