Relocation is oftentimes a process that is accompanied by a lot of sleepless nights. One often ponders whether taking the leap of faith and moving to a new location is worth the hardship of the relocation process itself. So, it is easy to find yourself being excited about all the new opportunities and prospects that await, but also stressing out about relocation-related tasks. That being said, you are probably unaware that the only one that stands in the way of you and a stress-free move is – you. Once you seek out the top movers in Boston, you will finally be able to take a sigh of relief. You will have experienced, skilled, and devoted moving professionals whose goal will be to help you have a seamless relocation.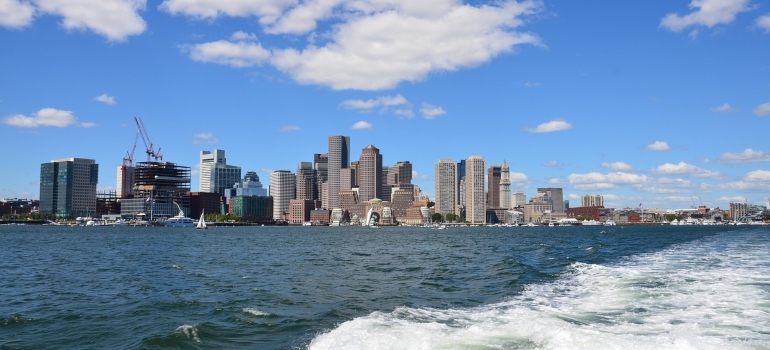 Take a look at Boston's top movers based on the available customer reviews
Conducting a search for the finest moving professionals in your area is a process that can take up too much of your time and energy. And even if you do invest your free time and effort into it, you don't have any guarantees that you will find a quality moving professional. At Verified Movers, we believe that picking out the top moving company in Boston is among the best things you can do for yourself during relocation. Thus, we have put all our efforts into helping you narrow down your search. The following ten companies that we are going to list have won over their customers. These are the companies that seem to have the best reviews, meaning that they ought to be worthy of your time and money.
If you are looking for a reliable moving company that will make your relocation day smooth and stress-free, Horizon Boston Movers is the right choice for you. Because of their experience, professionalism, and hard work, they are one of the most trusted movers in the area. They have more than 5,000 clients every year. Some of the reasons why people choose them can be found in Horizon Boston Movers reviews. The number of their satisfied clients shows how reliable and trustworthy they are.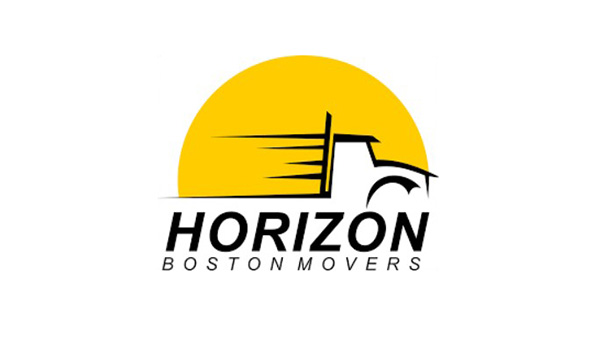 As they understand how costly relocation can be, they have decided to help you save some money and cut some additional costs. If you are using one of their moving services, they will provide you with free of charge packing services. Because of the quality supplies that they have your belongings will be well-protected and secured. Also, Horizon Boston Movers has storage solutions for you. Whether you need storage units short-term or long-term you can get in touch with their representatives and your belongings will be in a safe and secure place. Because of the moving services that they provide and the team that consists of skilled professionals, Horizon Boston Movers is one of the first choices among Boston residents.
Because of the large fleet of vehicles and carefully picked team of movers you can rest assured that your items will be in safe hands and that your move will be done on time. Whether you need them to relocate you locally or long-distance, they can do that. Because they are fully licensed and insured, your belongings will be covered in case of any unpredictable circumstances. Horizon Boston Movers will relocate your home and office successfully. Because they have training and skills for both residential and commercial moves people trust them with any type of move.
Relocation can be a stressful event because it requires a lot of dedication and attention to detail, but with Gentle Giant Moving Boston it will become much easier. Being 40 years in business and relocating about 15 000 clients a year made them one of the most experienced and trusted movers in the area. The proof of their hard work and dedication to satisfying their clients can be seen in the Gentle Giant Moving Boston Reviews and awards that they have won. Their staff is fully trained for any type of relocation and they will make sure to anticipate all your needs. Entrust your belongings to a fully licensed and insured moving company and have a stress-free moving day.
With Gentle Giant Moving Boston you will not have to worry about the distance of your move as they have the knowledge to relocate you wherever you want. Whether you want to move locally or to another state, you will not have to worry about the safety of your belongings. Both their residential and commercial movers will make sure to handle your valuables with care. With the equipment and training that they have, rest assured that there is no move that is too difficult for them.
Not only that Gentle Giant Moving Boston will transport your belongings, but they will pack them as well. Reach out to them whether you need full or partial packing services or assistance to unpack and settle into your new home. Also, don't overfill your space when you can place your additional items in their storage units. With so many years of experience, the number of relocations, and awards, with a good reason, Gentle Giant Moving Boston became one of the most reputable moving companies in the area.
Stairhopper Movers is a moving company that bases its business model on trust. With this company, you can be certain that your belongings will be treated with the care and respect that they deserve. These professionals take their job very seriously regardless of whether they are relocating items across the street or across the state. The main force behind Stairhopper Movers Boston is the complete understanding of their clients' needs. They work diligently to prepare everything that is required for a smooth transition, as well as to ensure that their customers are completely satisfied. This includes any special equipment the relocation might require, packing materials, moving containers, etc.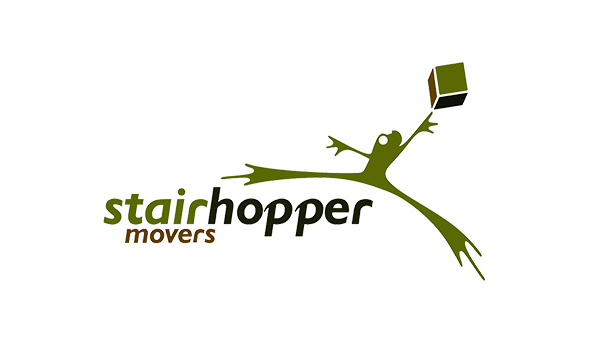 There are numerous moving companies in Boston, what exactly sets Stairhopper Movers apart? While there are numerous differences, of course, the most important advantage these professionals have against their peers lies in the quality of their staff. Every one of 70+ team members is a hand-picked, extremely motivated, and trained individual. This has definitely not gone unnoticed in Stairhopper Movers Boston reviews, as their customers are quick to point out different qualities of these professionals. Stairhoppers want their customers to become customers for life, after all.
Stairhopper Movers offer a variety of moving services, all grouped into the following "packages":
Local moves – With a 95% referral rate, it is clear that Stairhopper Movers is one of the favorite Boston moving companies.
Long distance moves – Covering all 48 states, port-to-port, with express delivery across the nation, you can expect your belongings to arrive at their new destination without any issues.
Commercial moves – With a dedicated VIP move manager and planner, your business relocation will be swift, safe, and extremely efficient.
Packing – Professional packing services that can be customized to meet the needs and requirements of any relocation, no matter how big or small.
Storage – Private storage units, 24-hour video surveillance, climate-controlled options.
With more than 20,000 moves per year, a 95%+ referral rate, and over 19 years of experience in the moving industry, you can't go wrong with choosing Stairhopper Movers Boston for your upcoming relocation.
Two Men and a Truck Boston is a moving company that has a singular goal in mind – Being there for its customers. The company opened its doors to the public more than 30 years ago, with an objective to help people relocate with quality and ease. What started from a dream of two young individuals is now one of the top moving companies in Boston.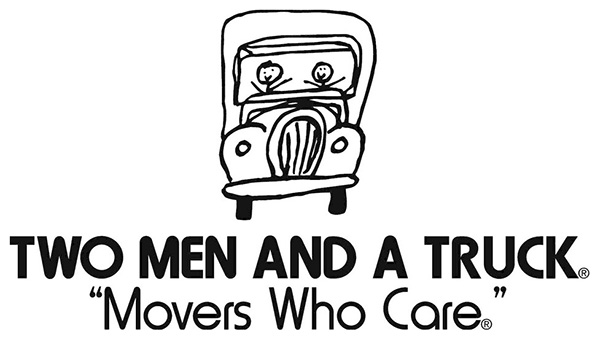 Two Men and a Truck Boston is extremely selective when it comes to its staff. All of their workers embody the ideal of the company, which is to provide a helping hand whenever it is needed. These highly-trained professionals will always respect your time and patience, as well as accomplish any task that your relocation might require. Gone are the days of only two men and a truck, the company now provides extensive moving and packing services for any relocation, no matter how big or small.
But the "core" values remained intact. Two Men and a Truck is a hardworking, modest, company, that keeps traditional values intact. Today, they are operating in over 44 countries, including Canada, the UK, and Ireland.
These professionals are all about meeting their customer's expectations, and then exceeding them. Whenever they get a chance, they try to include additional value in every one of their moves, leaving their clients amazed and completely satisfied. Furthermore, the company always gives back to the community, donating to various charities and organizations in Boston and beyond. They want to share in their success story, and to give back whenever they can.
Two Men and a Truck Boston is a company that knows what struggle feels like and how to overcome it. While no mover is perfect, of course, many Two Men and a Truck Boston reviews laud the fact that the company is quick to remedy any inconsistencies and compensate their customers accordingly.
Hire All My Sons Boston and see that moving can actually be a smooth and enjoyable experience regardless of the circumstances. No matter whether you are moving your home, an office, or a whole company, locally or long distance, these movers have all that it takes to provide you with the quality relocation service you are looking for. All you need to do to ensure their assistance is to give them a call or contact them through their webpage and they will provide you with a free quote and an opportunity to cooperate with some of the finest moving professionals in Massachusetts.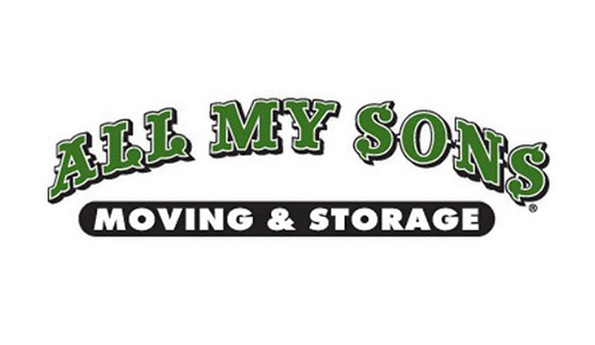 In the moving industry, trust is everything. A moving company has to be reliable in order to attract customers and keep them as long-term users. Unfortunately, even though there are many moving companies in Massachusetts, only a handful of them have a positive reputation that all customers seek. And according to All My Sons Boston reviews, you have found one of the most trusted moving companies in the area. They have one of the biggest bases of long-term customers and they can thank their devotion for this.
When it comes to the number of moving services, there aren't many moving companies that can beat All MY Sons Boston. This is simply one of the most versatile moving companies in the area that performs residential and commercial relocations locally and long-distance. They do auto-moving and provide professional packing services. And they can provide you with quality packing materials if you decide on DIY packing.
There is no reason why you should suffer during your next move. Now you have one of the best moving companies by your side. All My Sons Boston has all that it takes to provide you with moving services of the highest quality. All you need to do is reach out to them and they will start planning your move as soon as you give them a nod.
Call Boston Best Rate Moves if you are looking for a moving company that provides top-quality services at fair prices. It is one of the most highly rated moving companies in Massachusetts that has been serving the people of Boston for two decades. They are providing quality local and long-distance moving services, they do professional packing and can supply you with superior packing materials if you are packing on your own, and you can store your excess items in their modern and safe storage facilities. To get their rates, contact them through their webpage or give them a call. A team of dedicated professionals is waiting for your call.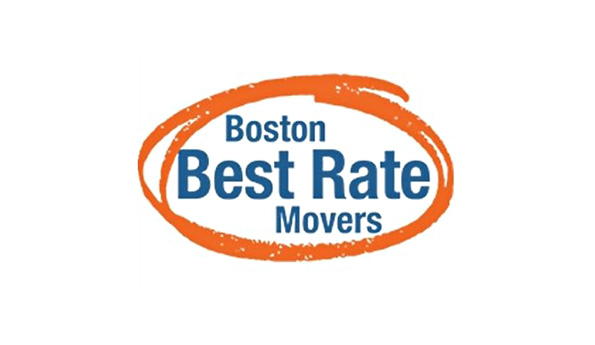 Reliability, experience, dedication, quality equipment, and vehicles are some of the most important things when it comes to moving companies. Unfortunately, finding movers that have it all is not an easy task. However, if you take a look at some of the Boston Best Rate Moves reviews online, you will see that this is one of the rare moving and storage companies that has everything that is necessary for providing quality relocation services.
One more glance at Boston Best Rate Moves reviews will also reveal that this is one of the most versatile moving companies in Boston as well. They are providing a wide range of moving and storage services suitable for a broad range of customers. You can call them no matter whether you are moving locally or long distance. Call them if you are moving your home or as a student. Or if you need professional packing assistance. Moreover, they have modern storage facilities where you can keep your excess items safe for as long as you need.
These days, it is not easy to find a quality relocation service provider. But if you do find a moving company that can provide you with a service that you need, you should stick to it. Boston Best Rate Moves is a professional moving company whose main goal is to provide you with the superior moving service that you deserve. And they will do it at affordable prices. Just give them a call and their moving team will start planning your move immediately.
When it is time to move, it is also time to call Michael's Moving and Storage Boston. This moving company has a 10-year history of providing some of the best moving and storage services in and around Boston. If you are tired of dealing with broken items, rude movers, and inflated costs every time you move, give this moving company a call. They are experienced and well-organized professionals that can handle all types of relocations no matter the size of your home or the distance that you plan to cross. To ensure their assistance for your next move, contact them and get their free quote through their webpage.
According to some of the most highly rated Michael's Moving and Storage Boston reviews online, this is currently one of the most trusted and most highly appreciated moving companies in Boston. They are handling their relocations professionally and there is a great satisfaction among their previous customers. If you are looking for a moving company that you can trust, Michael's Moving and Storage Boston is at your disposal.
They are a highly capable moving company that can handle all types of relocations regardless of the complexity of the task. Call them when you are moving locally in Boston or when you plan to move across the country. If you want, they can additionally simplify and fortify your move by providing you with professional packing services. Moreover, they can even provide you with quality storage space.
There aren't many things that Michael's Moving and Storage Boston cannot do. They are trained, well organized, and fully equipped professionals with one thing on their mind – providing you with the quality relocation services you deserve.
Go on your next move with one of the most trusted moving companies in Boston – Anton's Movers. This highly rated moving company is known for providing outstanding relocation and storage services for individual households, students, as well as businesses. If you are moving locally, long-distance, or across the country, call Anton's Movers Boston and ensure safe and carefree relocation.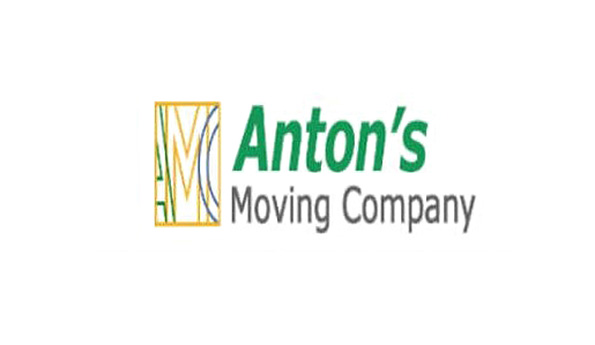 If we take a look at Anton's Movers Boston reviews on relevant websites, we can see that this is currently one of the best moving companies in Massachusetts. Because of their devotion and care, they invest in every move they conduct they have formed a large base of long-term customers – people that are using their services whenever they need to move. That is something that says a lot about one business. If you want, you can easily join the club by simply contacting them through their webpage or giving them a call.
No matter whether you are moving your home or a business, locally or across the country, Anton's Movers Boston will make sure that your belongings arrive at your destination undamaged and on time. Moreover, they will provide you with a professional packing service that will ensure the safety of your items even in the harshest conditions. If you need storage along the way, they offer a variety of quality storage solutions in Boston.
Tiring and stressful relocations are now behind you. Anton's Movers Boston will make sure that you start to see relocations as something enjoyable. So do not hesitate any longer. Give them a call today and ensure a top-class relocation service for your upcoming relocation.
East Coast Boston Movers is a company that specializes in residential and commercial relocations within the Greater Boston Area. As one of the premier Boston Movers, this is a company that is capable of handling all the details of your relocation, no matter how complex or complicated they might be. Whether you are moving from the downtown high rise, a historic townhome, or from an office building, you can trust this fully insured and bonded team to take care of it. You can expect no hidden fees, as well as access to any moving service your relocation might require.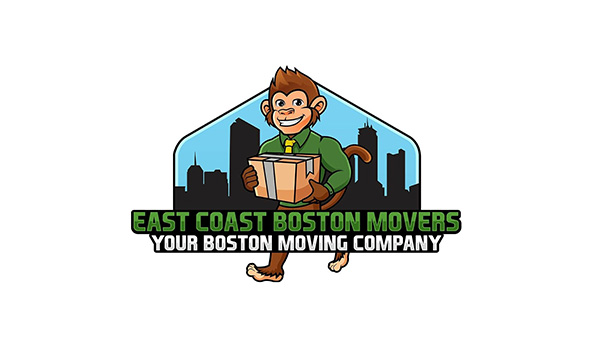 If you decide to hire these movers for your upcoming relocation, you will be able to "profit" from:
Clean and fully stocked moving trucks
Same-day moving service (if required)
Competitive rates
Protection for your home and office from any damage incurred during the relocation
Hassle-free moving experts
Worry-free services
Efficient professionals that stay until the job is fully done
Delicate, careful, handling of your items
Short and long-term storage options
East Coast Boston Movers operates under a flat hourly rate principle, with a minimum of 3 hours, for all their local relocations. Their hourly prices start at $99 per hour if you opt for 2 movers and 1 truck, and go to $179 per hour if you hire 4 movers and 1 truck. Of course, if you need additional services, they will be added to the price. But one thing is certain, you will always know "where you're at" with these professionals. This is something that is commonly found in many East Coast Boston Movers reviews, as their customers appreciate the transparency.
The company offers extensive local, long-distance, residential, and commercial moving services, as well as packing, storage, piano moving, and numerous other services. If you are looking to relocate without any worries, you may want to give East Coast Boston Movers a call.
Olympia Moving & Storage is a company that is all about quality above everything else. After all, a moving company is only as good as its customer reviews are. And Olympia Moving & Storage Boston reviews paint an amazing picture. With a 95% customer satisfaction rate, achieved from 1993 to today, this is a company that definitely strives for excellence. What once started as a small company mover in the metro Boston area is now a veritable powerhouse in the moving industry, servicing 4 regions across the country. Whether you need to relocate locally, or across long distances, you can count on Olympia Moving & Storage Boston to get you there without any issues!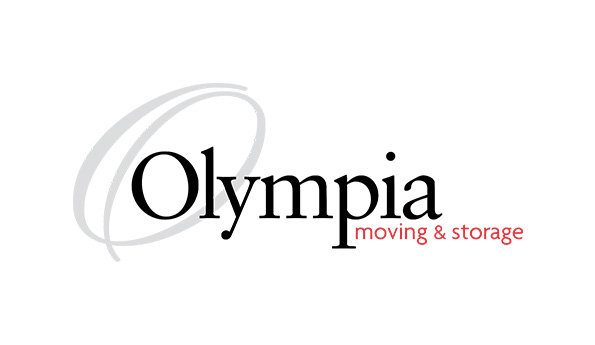 A big part of Olympia's success comes from the fact that they know what excellence looks like and they strive for it every single day. Their proprietary relocation process follows a specific checklist, guided by a dedicated team that does everything in its power to meet and exceed the expectations of its customers.
The process roughly goes like this: Customers speak with a dedicated sales representative, acquiring a detailed breakdown of every relocation step. This is also the time when the customer receives either a free or a tailored moving quote.
After the client is satisfied with the relocation cost, they get assigned a dedicated moving coordinator. This professional engages in timed and deliberate communication with the client, ensuring that they are fully prepared when the moving day comes. Lastly, after all the details have been "ironed out", a dedicated claims representative will help the customer understand the liability coverage that the company offers.
Olympia Moving & Storage Boston provides just about every single service that relocation might require. If you want to work with top professionals and create an enjoyable moving experience, give these movers a call. They are definitely worth your time and money!
Why do you need the help of Boston's top moving companies?
Moving is a process that doesn't come by very often – or at least, it feels that way. The truth is that an average American can expect to move 11.7 times in his/her life, which suggests that relocation isn't such a rare event after all. Nevertheless, moving is said to be one of the most stressful processes a person can go through in a lifetime. When going through a stressful period, the number one thing you need to do is relax. But the problem with moving is that you can't relax without having someone by your side, as someone needs to take care of the most important moving tasks. Thus, if you want to go through your relocation with as few worries as possible, it's highly recommendable that you hire the top movers in Boston.
There isn't a single trait that separates good movers from bad ones. However, a good residential or commercial moving company is usually the one that has a lot of positive moving reviews. Of course, a lot of experience in the moving industry is another trait that usually helps, but this quality should never be the single deciding factor. Sometimes, a fresh moving company can provide you with the same benefits as the company that has been on the market for decades.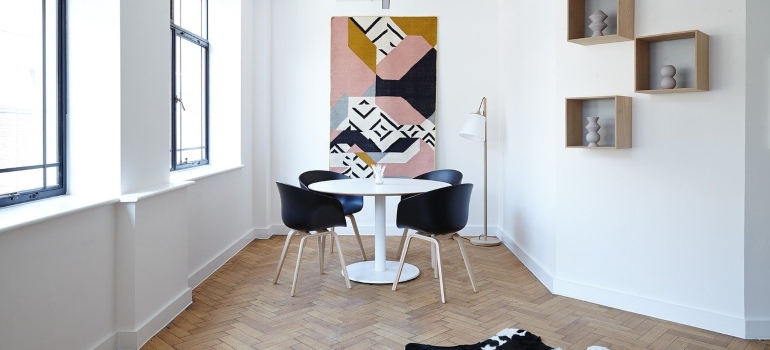 Once you have reliable moving assistance at your disposal, and you know that you will be assisted by the top moving companies on the market, you can let yourself relax. All of your moving tasks are going to seem less scary once you are not the one that has to handle them.
Crucial moving tasks that are best handled by the top movers in Boston
All of the moving tasks that are in close connection to your relocation are going to be difficult in their own way. Likewise, they are all going to bear the same importance, as all of the tasks are intertwined. That being said, all of the upcoming chores are related to either planning, organization, or execution. How much assistance you are going to receive throughout all of these stages usually depends on the moving package that you opt for. However, most moving companies will allow you to rely on their help when it comes to:
Relocation planning. Creating a suitable moving plan for your upcoming endeavor will be of special importance for the final outcome of your project.
Moving truck loading/unloading. Strength isn't all that's necessary when it comes to carrying heavy cardboard boxes. One needs to employ the right lifting technique in order to protect himself/herself from any injuries. With the right movers in Boston by your side, you won't have to be the one carrying the heavy burden – your movers can do it for you.
Transportation of your items. Even if you were to rent a moving truck and manage to load it without hurting yourself, you have to be prepared for the challenges that will come with operating a massive vehicle. With reliable moving pros in charge of this task, you will not have to experience the anxiety that comes with maneuvering such a vehicle around city streets.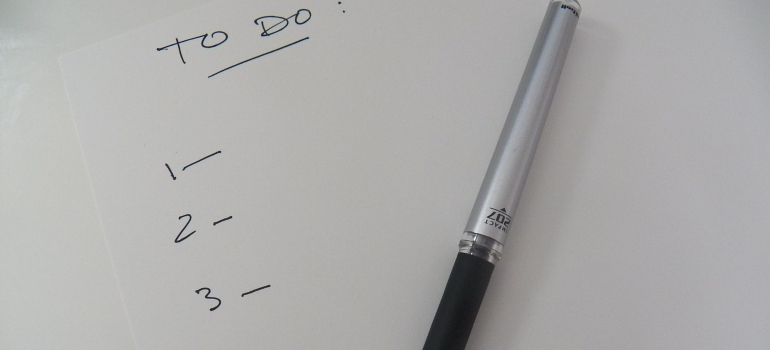 Consider this to be just a short selection of the most common yet crucial moving tasks. Every moving endeavor is going to come with its own set of challenges, circumstances, and obstacles. In order to successfully surpass all of them, it's highly advisable to look into special moving services.
Special moving services will take the stress away
Most people completely accept the belief that moving is a stressful process. And while some aspects of your relocation might entail more energy, thought, and worries, it's absolutely not true that your entire relocation has to be stressful. If you know that there are some moving tasks that are weighing heavily on your shoulders, then you can take suitable actions. Namely, opting for special moving services that most of the top moving companies in Boston can offer will allow you to have the kind of move that you will remember.
Packing services – getting packing assistance during relocation is crucial for enjoying an easy and streamlined moving process. The majority of Boston's top moving companies will enable you to add packing services to your relocation package.
Piano moving – most of the time, pianos are items that require special care during relocation. More importantly, their relocation requires the use of special equipment, which is why piano moving is best left to professionals.
Fine art moving – valuable art pieces aren't objects whose safety you want to risk. This is especially true if you are in possession of paintings or sculptures that are one-of-a-kind. Once you have such items on your hands, the only right thing to do is provide them with royal treatment.
Auto moving – relocating your vehicle becomes a problem when experiencing an interstate or international move. If you can't drive your car to the new location, then you can do the second best thing – pay for auto moving services.
Storage – most Americans will find themselves in need of storage at some point in life. Whether that need comes during relocation or before/after that, make sure that you acquire a safe and clean storage solution in Boston. The safety of your belongings has no price.
The more unique your moving needs are, the more thought and consideration will you have to put into your relocation. Always have the emotional and monetary value of your items in mind. If they can't be replaced, then they deserve to be handled by the top movers in Boston.
What are your obligations in the process?
Successful relocation can only happen once both parties work together in perfect unison. That's why your role in the process is just as important as the one that belongs to your moving team. But instead of lifting heavy items and creating a moving plan, your primary task is establishing good communication. Your moving team in Boston is going to need all the pieces of information pertaining to your relocation if they are to provide you with an effortless move. Thus, keeping an open line of communication ought to be your main preoccupation in the days to come. Be as specific as possible – every little detail will help your moving team understand what it is that you need.
How can you spot the top movers in Boston?
Once you start looking into the different moving companies in Boston, you might find yourself completely overwhelmed. Chances are that you are going to be surprised by the world of different options that will open up to you. While some will take solace in knowing that they have many choices at their disposal, others will feel terror. If you are an indecisive person, you might find the search for the right movers to resemble searching for a needle in a haystack. Thus, we would like to ease your mind by bringing your attention to some important characteristics that you should look for in your moving company.
A lot of valuable moving experience
Relocation is one of those processes where experience reigns supreme. However, this doesn't have to mean that you need to be in pursuit of a company that has been on the market for decades. It rather means that you should find a relocation professional in Boston that has hired experienced individuals. Thus, even a newly-founded moving company can provide you with the same level of safety as a company that has been around for more than ten years. Of course, it's only a bonus if you are able to hire one of the oldest moving companies in Boston that also have seasoned relocation specialists.
Modern moving equipment and a fleet of moving trucks
There are many different types of moving endeavors. While some of them are simple and entail the relocation of a few items only, others are complicated and time-consuming. But every moving endeavor requires one thing – a spacious moving truck and specialized moving equipment galore. Some items are more difficult to relocate than others, and their relocation will demand the use of moving straps, furniture dollies, and/or sliders. That's why finding a relocation professional that has all the equipment that your moving endeavor demands ought to be at the very top of your to-do list.
Respect for their customers and complete devotion
Professionalism is a quality that every decent moving company should have. However, what separates the top moving companies from those that are mediocre is the level of respect they show towards their customers. The top moving companies will make you feel valued, respected, and heard. Likewise, Boston's top movers will treat your moving endeavor as a priority, no matter how busy they might be at the moment. You can rest assured that the finest moving providers are always fully booked, but that doesn't stop them from providing top-notch services to their every customer.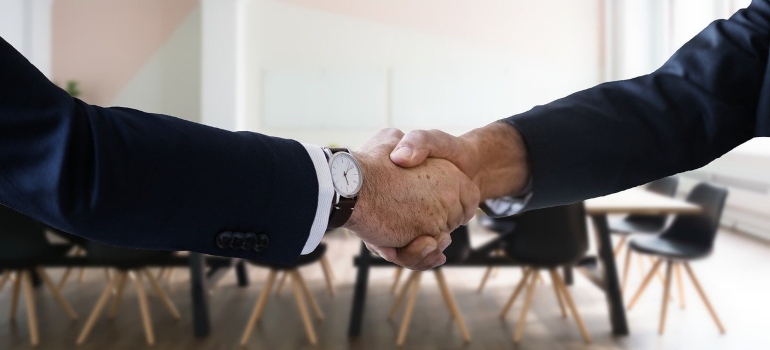 How can you spot moving fraud from afar?
Unfortunately, fraudulent moving companies have become a modern plague. Every person has either been a victim of a moving scam or knows someone who has had such an experience. Losing any of your items because you have stumbled upon moving fraud is a shame, as there are quite a few ways to spot fraudulent moving companies.
Most of those tell-tale signs can be spotted at the very beginning – the moment when you are requesting a moving estimate. Is the moving representative open to providing you with an over-the-phone estimate but is hesitant to schedule a face-to-face meeting? Then you should consider this to be a huge warning sign. The avoidance of a real-life encounter isn't something you should take lightly.
Is the moving estimate that you have received significantly lower in comparison to moving estimates from other companies? If you request quotes from a few different providers where only one estimate is significantly lower, it's generally a rule of thumb to avoid such a company. Reputable providers of moving services appreciate all the hard work their movers have to put into every relocation.
Do you feel uneasy and disrespected when talking to a moving representative? Then you can take this as your sign to expand the search. Every moving company worth its salt will go above and beyond to make sure you feel valued.
Finally, if you can't find a physical location of a company's headquarters, it's not a good idea to proceed with their services. Most reputable moving companies have the location of their offices listed on their website. And even if their website can't provide you with this important information, a simple phone call to the company will.
Take your time to make the right decision
It's of utmost importance to keep your eyes open when hiring a moving team. The choice you make now will reflect on every phase of your relocation. If you do your job right and hire a top moving company, you are going to be one step away from the kind of move that you are hoping for. And if you are ever unsure whether a mover is legitimate, you can look them up on the Better Business Bureau website. Verified websites will provide you with true and verified pieces of information.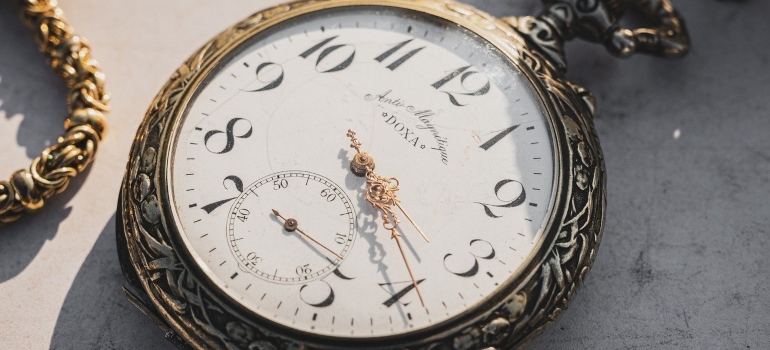 Why should you use Verified Movers when searching for the top movers in Boston?
Knowing your way around the Internet is certainly going to be helpful once you start searching for a moving team. Unfortunately for you, finding a potential moving company is going to require more than tech-savviness. This is a process that's going to entail hours of invested time, a lot of patience, and a lot of research. For people with nine-to-five jobs and familial obligations, this is simply too big of an investment. By turning to Verified Movers, you will be able to significantly cut down the time that you would spend immersed in online research.
Our website works on very simple and straightforward premises. You type in some basic pieces of information regarding your relocation, after which you get filtered search results. You are going to receive a tailored list with moving company suggestions that best suit your needs. Bear in mind that the Verified Movers database has over 10,000 moving company profiles. Due to an extensive number of moving companies, we know that we are able to provide you with the most relevant results.
Get complete access to honest moving reviews and customer testimonials
Taking the time to read moving reviews that you can find about different long-distance moving companies in Massachusetts is definitely advisable. But while you might take the time to read the customer testimonials, you might not realize that some of them are fabricated. On the other hand, if you make it your task to search for moving reviews on our website, you can be certain of their validity. We make it our mission to check the posted reviews for spam and plagiarism, as we want you to be able to make the most informed decision. The only way to do so is by having access to 100% honest and truthful pieces of information.
Available data on relocation to and from Boston and Massachusetts
There's a lot you can tell about a state and a city once you take a look at how many people are moving out and how many people are moving into the area. We hate to be the bearers of bad news, but statistical data shows that Massachusetts is near the top of the list of states people are leaving the fastest. Truth be told, some smaller communities and towns in Massachusetts have seen an influx of residents. But the same can't be said for Boston. In recent years, this city has lost a significant number of residents, with the situation reaching its peak after the coronavirus pandemic. The pandemic has had a huge impact on every area of our lives, and it has urged people to leave some metropolitan cities, at least for the time being. Boston has been one of them.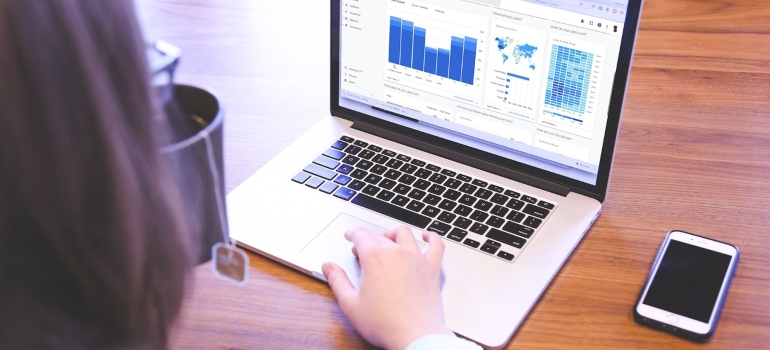 Bear in mind that the pandemic might have only exacerbated things, but people have been moving out of Boston for quite some time. That isn't to take away from the fact that this city in the State of Massachusetts is the perfect place for thousands of people. You will find that some individuals see no fault when it comes to living and working in Boston. But as of right now, research shows that more people are moving out of Boston than they are moving in.
Why are more people moving out of Boston than moving in?
It goes without saying that every person will have his or her own reason for wanting to move. If you have ever thought about moving out of Boston, we are sure you had your reasons for thinking about it in the first place. However, we are lucky enough to have precious statistical data to tap into and discover what it is that usually urges people to relocate our of Boston and Massachusetts. The findings are as follows:
40.44% relocate due to job-related purposes
30.60% relocate due to family-related purposes
12.02% relocate due to going into retirement
10.38% relocate due to a lifestyle change
6.01% relocate due to health-related purposes
Since the coronavirus pandemic hit, people have been moving out of big cities as they had trouble affording rent. With businesses going into lockdown, it's easy to see why masses have decided to relocate their lives to less crowded areas. As it currently stands, Boston is still a metropolitan area, and life in such areas comes with quite a few challenges – especially during times of crisis.
Where are Bostonians moving to?
Once a person decides to move, the next decision they will have to make is where they want to move to. For some people who are moving due to a job transfer or a change in marital status, the location of their move is already decided ahead of time. However, if you want to evacuate an area because you can't afford to keep paying for all of life's necessities, then you will be in pursuit of a better place for yourself. A lot of different reports show that Maine and Vermont have been two very popular destinations for Bostonians who were looking to relocate.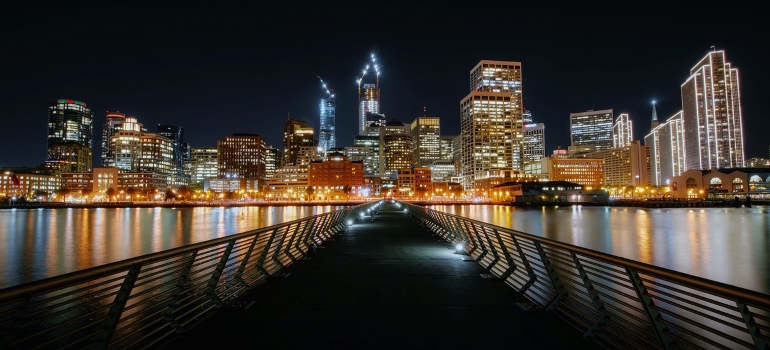 Of course, quite a lot of people who have moved out of Boston have not left Massachusetts. Some individuals have decided to stay within the state lines but relocate to smaller and more affordable towns. Apart from Massachusetts, Maine, and Vermont, Florida and California have also acquired new residents thanks to the people who have moved out of Boston.
Are people more likely to move by themselves or with a reliable moving company?
Having to pack up your life in suitcases and cardboard boxes is never easy. Such a process entails leaving behind everything that's familiar to you and venturing into the unknown. Once you give relocation an unbiased introspection, you are going to realize that this is a process that requires quite a lot of help. That's especially true for people who are relocating to a location that is far away from their current home. However, statistical data shows that the majority of people don't think of relocation as something that requires assistance, or at least they don't act upon it. The available data is very concise and it demonstrates that:
1.35 million people venture out into relocation with no assistance whatsoever.
Around a million people will decide to rent a moving truck and move by themselves.
Only 650,000 people will decide to seek professional moving assistance.
Every moving endeavor, be it an assisted or an unassisted one, can be either a successful project or a failure. While that might be the case, it can't be denied that your chances of success are much higher by hiring the top movers in Boston. Experienced and reliable moving professionals know how to protect your items and handle all of your moving tasks in a timely manner. That's the kind of assistance that you stand to lose by opting for a DIY move.
The challenges and drawbacks of a DIY move
If you are thinking about opting for a DIY move instead of hiring Boston's top movers, the first thing you need to do is ensure that you have enough time on your hands. After all, when you are the only one that has to set aside time for completing your moving tasks, you can forget about any free time for right now. Apart from being a time-consuming endeavor that will have you sacrificing family time and hobbies, moving is also a process that requires certain skills. Creating a moving plan and composing a moving checklist are two very important milestones of any relocation that require excellent organizational skills.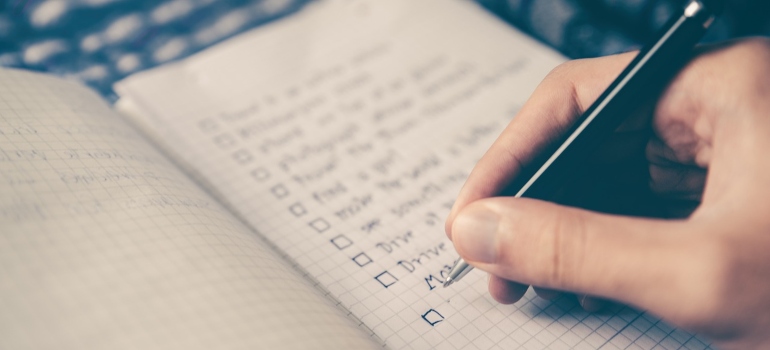 Likewise, you are going to take some time in order to educate yourself on the best way to pack your possessions. Packing clothes for your relocation to/from Boston isn't going to give you a headache – but packing fragile possessions is. As a DIY mover, it's up to you to ensure that all of your items arrive at the new location without any damage. Ultimately, that presents the biggest challenge for people faced with relocation.
The number one reason why a person will opt for a DIY move as opposed to an assisted relocation is money – or lack thereof. Your DIY relocation will be cheaper than the alternative if you manage to transport your items without any damage. Unfortunately, a lot of DIY movers actually break quite a few items during the process, a lot of which turn out to be irreplaceable. That's why you need to weigh all the pros and cons of the decision you are about to make. If you have too many items that can't be replaced, it's best to play it safe and hire a reputable moving company in Boston.
What does America's average mover look like?
Millions of Americans will decide to relocate every single year. All of them will have their own reasons for making such a decision. And while people of all genders, races, and walks of life will relocate, some simply do it more than others. That's why we are able to set aside some common characteristics that reveal what the profile of an average mover is. An average mover in America is someone who:
Rents a home instead of buying it.
Is between the ages of 18 and 34.
Has one to two children by his/her side.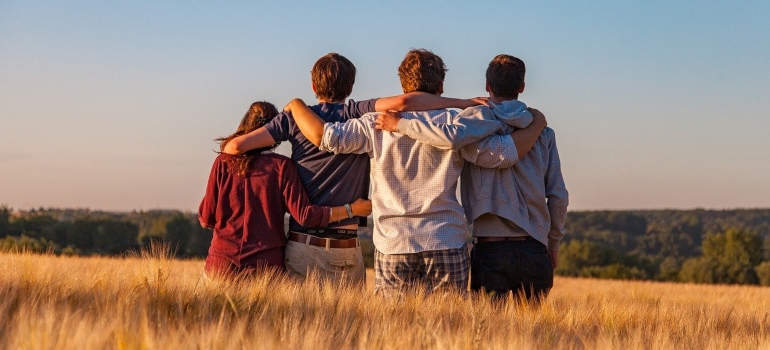 When compared to the previous generations, the representatives of the younger generation usually aren't married and don't have a house in their name. However, they are much less likely to relocate, even though they seemingly meet all of the prerequisites. Unfortunately, millennials are restricted in other areas, as they lack profitable job opportunities. With a lack of high-paying jobs and with limited funds, millennials are oftentimes unable to move and get reliable moving assistance.
The most common reasons why people in America relocate
If you were to conduct a survey where you asked different people what was the reason behind their relocation, you would realize that they have dozens of different reasons for wanting to relocate. And while there might be as many reasons for a move as there are people, there are some circumstances that are more frequent. The following five reasons are among the most common responses you would get if you were to ask people why they have decided to relocate.
A huge number of people move because they want to purchase a home instead of renting it.
The pursuit of more suitable and affordable housing is responsible for a big number of moves every year.
Moving in order to establish a new household alone or with a significant other is what urges people to relocate.
A job transfer is responsible for thousands of moves annually.
Moving in order to be closer to one's work is a good enough reason for people to relocate.
Of course, you have to take into account the fact that millions of college students move every year once the semester starts. Likewise, probably just as many people will go into retirement at the same time and they will decide to retire in a different place. That's why the moving and storage industries are multi-billion-dollar businesses.
The fundamentals regarding Boston's real estate market
The Greater Boston area is a sizzling seller's market at the moment. The sky-high prices and the historic value of the properties in the area are dictating the real estate trends when it comes to this part of Massachusetts. With a median selling price of $700,000, it's understandable that you will have your doubts about investing your funds in a property in Boston. But luckily, we might not have to be the bearers of bad news. Some price adjustments are starting to be made as the interest in the properties in this area is starting to wane a little bit.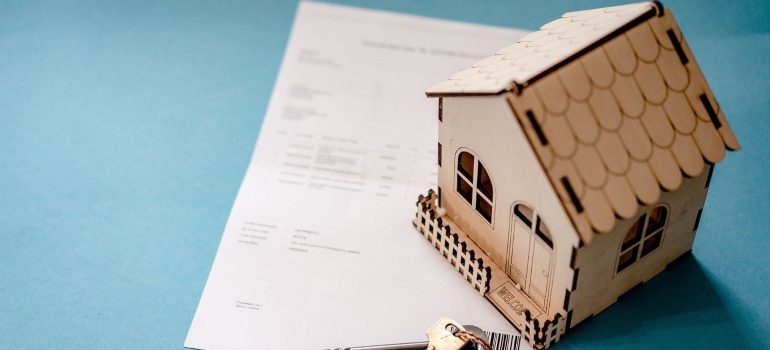 Properties are sitting on the market for a bit longer, allowing buyers to negotiate a better price for properties. Interestingly enough, when you compare October 2021 with October 2020, one can notice that the sales for single-family homes have decreased by 27.6%. At the same time, the interest for condominiums in Boston has been at a record high. October 2021 has been the most active October in Boston's history when it comes to the number of units that were sold. So if you are thinking about purchasing a property in Boston, recent data shows that more likely than not, you will show greater interest in condos.
The forecast for Boston's housing market
Boston is a seller's market, which means that there are more buyers than sellers at the moment. Since there is a limited supply of homes for sale, this puts the sellers in a position to request more money. It's an undeniable fact that house prices in Boston have skyrocketed. The predictions for the period up until October 2022 suggest that house prices will continue to be on the rise. Of course, all one can do is predict what is going to happen based on the data that's available for years leading up to the present moment. Real estate prices and markets can sometimes be very unpredictable, as they depend on a lot of factors and segments.
Should you invest in real estate in Boston?
More often than not, being able to successfully invest in real estate is mostly about timing. If you enter the real estate market at just the right time, your chances of making a successful investment are much higher. Boston is a popular US city with a population of 700,000 people. Likewise, it's a place that's home to a big portion of Massachusetts' population, making it a good place to invest in a property. Another thing that makes it a good place for an investment property is the fact that not a lot of new homes are being built in the area.
If you are looking for a way to make passive income and are thinking about purchasing a rental property, Boston might be the perfect place for doing so. As a city that is attractive to millennials, young professionals, and students, the chances of a property being vacant for a long time are close to none. It doesn't matter whether you plan on investing in a single-family home or a condominium – there's a high demand for both.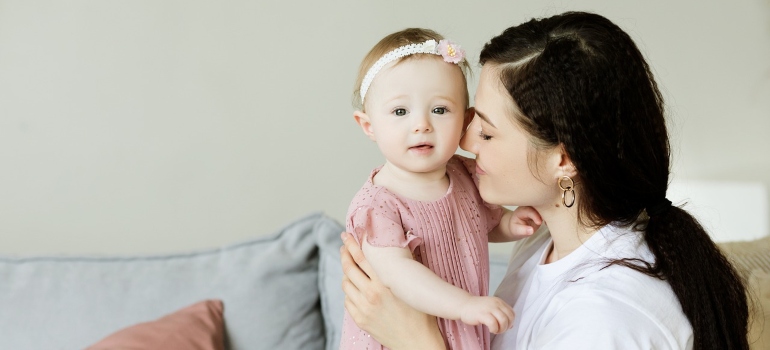 While the median house prices in Boston have skyrocketed, there's a good chance that the steep rise in prices is nearing its end. Even though Boston has some of the highest real estate prices in the nation, it's still considered to be a good place for investing in a property. Whether you want to live in your home, sell it or rent it, you will never run out of options.
Rental prices in Boston
If the steep prices for properties in Boston aren't allowing you to become a homeowner just yet, then you ought to consider renting a property. Of course, not everyone will aspire to become a homeowner, as there are many people who don't see themselves taking on such a huge responsibility. According to RENTCafe, as much as 51% of households in Boston belong to renters. Once you take into account the huge number of college students and young professionals that occupy the area, you can easily understand why most people rent a property in this city in Massachusetts.
When it comes to the average rental prices, you should know that more than 95% of apartments fall in the range of $2,200 or above! Rental prices in Boston are not for the faint of heart. Thus, they are the perfect place for those who are searching for an area where they can purchase a rental property.
Of course, the price of the apartment that you rent will depend on the size of the apartment, as well as the location. Some areas in Boston are more affordable than others and they are worth exploring if you are on a limited budget. That's why paying a visit to a couple of different neighborhoods is always a good idea. You can get a sense of what life in the community is like, and you can estimate whether that kind of lifestyle suits you.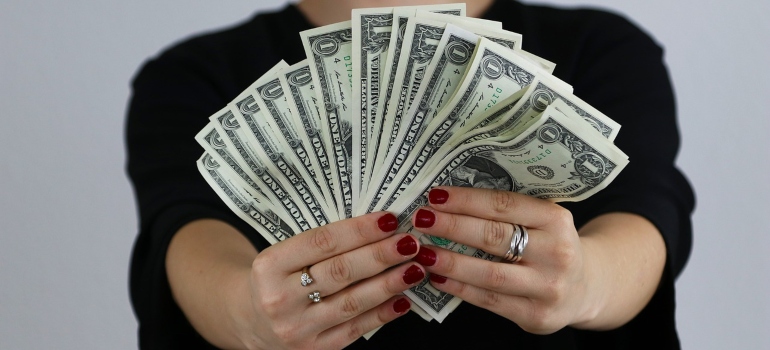 Different aspects of life in Boston explained
If you have never lived in Boston and you've never even visited it, chances are that you have no idea what to expect. Perhaps you learned a few things about the city in the media, but that's where your knowledge ends. Depending on where you are moving from, there's a good chance that your lifestyle will take a complete turn. Boston is a unique and historic city that leaves very few people indifferent. But to truly prepare yourself for life in this city in Massachusetts, you ought to learn some key facts about the area. We here at Verified Movers have done the research for you. We've extracted the important pieces of information about the crucial aspects of life in Boston.
The cost of living in Boston
If you were hoping that the steep housing prices were the only thing in Boston that will be extravagantly expensive, then you are going to be disappointed. Boston ranks in the top one percent of the most expensive cities in the world and is the 26th most expensive city in the United States of America. If you are a single person who plans to live in this city in Massachusetts, you would have to set aside approximately $1,150 – without rent. Once you add rent to the equation, your monthly costs rise up to $3,500. If you are thinking about relocating to Boston with a family of four, then you can expect to have monthly costs of $4,127 – rent not included.
Thus, you should be very careful if you are thinking about relocating to this Massachusetts city. A lot of people are unpleasantly surprised to learn that affording all of life's necessities isn't easy when living in Boston. If you were wondering how much you would have to earn in order to be able to live comfortably in a city such as this one, think about $120,900 as the magic number for a household income. If you make that much money by yourself, or you and your significant other earn that sum of money combined, then you will be able to live without having to make ends meet.
The job market in Boston
You have learned about some of the less favorable statistics and rankings concerning this city. However, there is a good reason why the cost of living is as high as it is. Namely, Boston's job market was rated as the fifth-best in the nation! With many professions and career paths that are quickly gaining popularity, this city provides valuable job opportunities for individuals that have different interests. However, you shouldn't let this trick you into thinking that finding a job in Boston is easy. The truth is quite the opposite.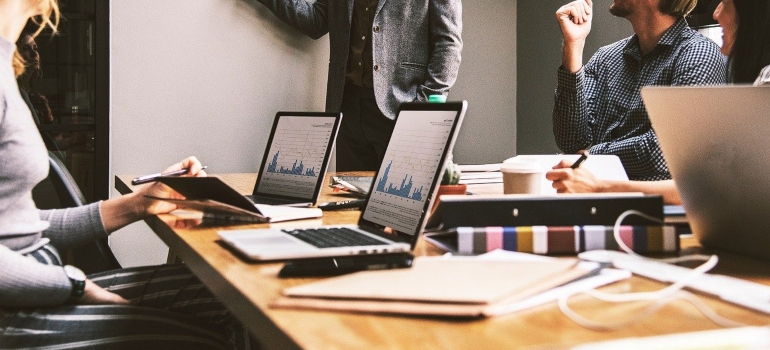 Because of a lot of skilled and high-qualified people in the area, finding employment in Boston is difficult. A lot of college and university graduates decide to remain in the area, and a lot of them start applying for jobs even before graduation. Thus, if you are aiming for a job that is quite popular and mundane, you will have to compete against a lot of educated people. Of course, one should always be confident in his/her skillset and knowledge, and you are bound to find a job when the time is right.
Depending on the job that you ultimately find, your annual salary could be lower or higher than the city's average. The average annual salary for a person living in Boston is $77,218. This figure should only serve as a general guideline. After all, many people will earn significantly less than that. Likewise, lucky ones will collect much more than that within a single year.
Crime and safety in Boston
When assessing the crime rate and the level of safety a city possesses, a comparison with the national average will have to be made. Likewise, the crime rates will have to be analyzed from two different perspectives. One is from the standpoint of property crimes, and the other is from the standpoint of violent crimes. Every city has a much higher rate of property crimes in comparison to violent crimes. When it comes to the national average, the average rate for property crimes per 100,000 people is 2,362. Likewise, the national average for violent crimes per 100,000 people is 382.9.
When it comes to Boston, the average rate for violent crimes is 655 per 100,000 people. That makes this city in Massachusetts less safe than 83% of other cities in the United States of America. When it comes to your chances of becoming a victim of a violent crime, you ought to know that there is a 1 out of 153 chance that you will be subjugated to such crimes. With that in mind, you ought to do everything in your power to protect yourself. And keeping yourself safe begins with staying in the right part of the city.
The best neighborhoods in Boston
Choosing a good neighborhood for yourself and your family is important whenever you are moving to a new city. However, it's even more important to do it when you are relocating to a city that can be very unsafe. When searching for a suitable neighborhood in Boston, you are going to pay attention to many different features. The proximity to work, the neighborhood amenities, and the school district will be among the first things you research before purchasing a property. But a neighborhood's crime statistics should be the very first thing that you check. Some of the safest neighborhoods in Boston are:
Allston-Brighton
East Boston
Hyde Park
Jamaica Plain
South Boston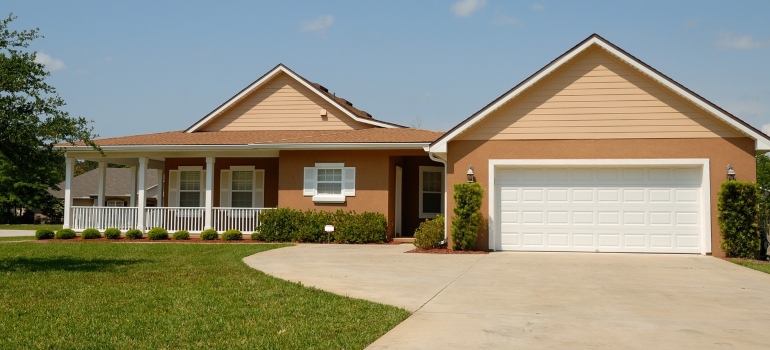 It should come as no surprise that properties in these areas come with a higher price tag. However, we are sure that the safety of your family has no price for you. No matter which neighborhood in Boston you decide to call your home, it's of utmost importance not to leave anything up to chance. Investing in a good alarm system is only an additional step that will help you sleep better at night.
Getting around Boston
Driving a car in Boston might not be as difficult as it is in New York City – but it's definitely not easy. In fact, Boston is a city that's easy to navigate while walking, which is one of the main reasons why people don't see the need to drive a car. Whether you don't feel comfortable in traffic or can't afford a car, you ought to know that you have many different options at your disposal. While you can use your legs for shorter distances, you can use Boston's public transportation system for longer ones.
This city in Massachusetts has a few popular transportation options. They include the subway, the bus, the commuter rail, and even water taxis. Of course, regular taxis and Uber rides are still commonly used ways to get around the city. But individuals who are looking for a cheaper alternative ought to turn to the city's public transportation system.
Life in Boston is going to change you
Even though this city is not the safest one and despite the fact that it has a high cost of living, it's still one of the most desirable places to live in. If you do get lucky enough to call yourself a Bostonian, you are most likely going to love life. For starters, Boston is a city that showcases a rich American history. Living in such a city is a privilege – one that shouldn't be taken lightly.
Likewise, Boston is a huge city that attracts millennials, college, and university students. As such, it has great art and sports scene that's going to allow you to spend your time doing the things you love. Likewise, this city in Massachusetts has local food specialties that you must try and that you can never get enough of. Culinary diversity is typical for cities where people of different cultures and ethnic backgrounds meet.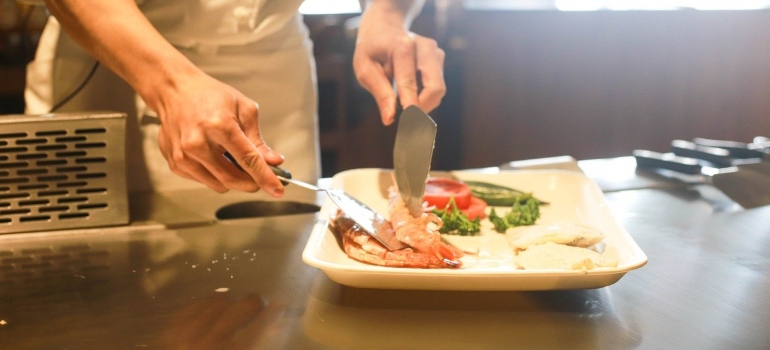 While Boston does have cold winters and hot summers, the climate of the area isn't as extreme as you imagine it to be. Thus, you get to experience all four seasons and you get to enjoy seasonal activities. In fact, Boston is a great city if you want to stay active all year round. After all, there aren't many other big cities in the US that allow you to get places on foot and finish all of your errands in due time.
Preparing for your relocation to or from Boston
Relocation is a process that requires a lot of time and work. Luckily, you will be able to adjust the amount of effort you have to put in based on your moving situation. If you hire the top movers in Boston and opt for special moving services, you will be able to be less involved in the entire process. However, unless you decide to pay for packing services, as well, you will have to plan and prepare for the upcoming packing spree. You most likely already know how difficult it is going to be to pack up your entire home or office. The only thing that can make this part of your relocation a little bit easier is giving yourself enough time.
As a general rule of thumb, you should start getting ready for your relocation six to eight weeks before your move. This calculation is made based on the assumption that you have a nine-to-five job and familiar obligations that are waiting for you at the end of the day. That's why you won't be able to fit all the work that needs to be done in a short time span. Instead, it's a good idea to start packing non-essential items ahead of time (such as seasonal clothing and holiday decorations) and dedicate an hour of your day to packing. By the time your moving day comes around, all of your items will have been packed. Dealing with your moving tasks in due time is going to allow you to experience less stress and fewer worries, resulting in a seamless transition.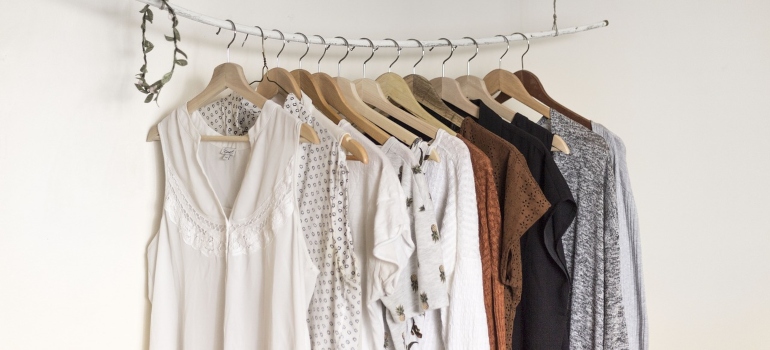 Of course, packing is merely one of the tasks that await in the days to come. Depending on how much assistance you will be getting from your interstate movers in Massachusetts, you might have dozens of other tasks to worry about. That's where a good plan enters the scene, as it allows you to handle all of your duties with plenty of time to spare.
Relocations in Boston
Boston is a famous historical city in Massachusetts that rarely leaves people indifferent. After all, the story of our nation is evident in nearly every corner of the city, and living in this area is going to make you feel special. Most people are attracted to Boston due to its incredible job market and landmarks that are visible throughout the city. However, just as many people find the cost of living in this area to be too high for their standards. While you might have to weigh the pros and cons of relocating to Boston, you might not have to think as hard about getting moving assistance.
Finding the top movers in Boston that are capable of safely relocating your belongings ought to be at the top of your to-do list. In case you don't know where to start searching for such movers, you should feel free to contact Verified Movers. Take a look at our database of available moving companies, filter your search, and be provided with a tailored list of moving professionals. Having a successful relocation to or from Boston is much easier once you have the right team by your side.