When the moving time comes, you are going to need to take care of so much stuff, that you will probably lose the thread here and there. However, there are some good practices that can help you stay on track. Whether you decide to hire a professional moving company to assist you with the move or not, you are going to need a truck to transport your stuff. There are a few things that you should do or pay attention to when you are renting a moving truck. We are going to get to them later on. What we would like to tell you is that, if you can, go ahead and hire a professional moving company to move you. Moving is a serious business that can sometimes last for days. A reliable moving company from North Dakota, for example, will get it done for you in a day.
Choosing a moving company according to their trucks
While we understand that the most of you reading this are here to seek advises on what to look out for when you are renting a moving truck for a DIY move, we cannot skip professional long distance moving companies. Therefore, we are going to dedicate just the first portion of our article to them.
When you decide to go down this path, make sure to ask your movers to show their trucks to you. When they take you to see them, thoroughly inspect the trucks. For the beginning, take a look at the general shape of their trucks. How well-maintained they are from the outside. Notice how old or new they are. This will give you a general idea of how the company treats their employees. Happy employees will always pay more attention to the company's belongings and your stuff as well.
In order to make sure they will treat them fine, open compartment area. You should be looking for scratches on the walls and the floor of the trucks. Now, there are going to scratches. Still, you should make sure there are not many severe ones. Scratches in moving trucks are made when the luggage is mishandled. Few severe scratches mean that workers will pay attention to your belongings.
Also, bear in mind that there are companies that offer the service of auto transport as well. They can transport your car to your desired destination by truck. If you are interested in something like this, contact long distance moving companies New Mexico for more information.
Renting a moving truck for a DIY move? Rent the one that you can maneuver
There are two common mistakes that people make when they are renting a moving truck:
They rent too big a truck that they do not feel comfortable driving around town
People sometimes rent trucks of sizes that do not fit their needs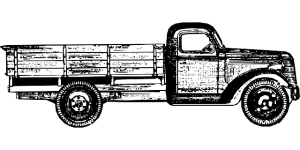 Out of these two options, the more dangerous is the first one. Simply, you should not be driving around in a vehicle that you cannot safely control. Therefore, if you are the one who is going to be driving the moving truck, make sure you are okay with it. You can also ask the company you are renting from to let you go for a spin on their parking lot. This should give you an idea of whether driving around town in such a big thing is a good idea or not.
You need a big enough or a small enough a truck
As we have mentioned, people often choose trucks that are either too big or to small for them. In order to maximize your savings, make sure you choose the one that can fit your needs. In order to do so, you should make a list of items that you need to move. Given the fact that chairs are usually of the same size everywhere, just note how many you are moving with you. On the other hand, if there are some unorthodox items, measure them and take their pictures. Then, once you arrive at the company where you are renting a moving truck from, show them the list and pictures that you have previously taken. They should recommend two or three moving trucks for your needs.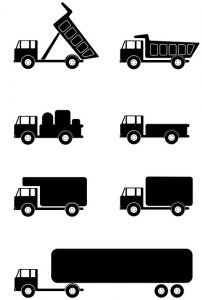 Insurance and renting trucks – cover the details
You need to make sure you are renting a moving truck whose insurance can cover not only the possible damage that the truck can sustain but also the damage that your items can suffer if an accident strikes. Usually, you are going to be offered a few different insurance options when renting a moving truck. Read through all of them. Also, read the small print as well.
Try to imagine what you will be transporting. In case you have done your homework, you will have a list of items on you. Then, imagine how much and what type of damage your items can sustain. According to that information, you should make your decision. Remember, the cheapest is not always the most affordable. Also, the most expensive can often be unnecessary. Therefore, threat lightly for the truth is out there.
Make sure you are renting a moving truck with the moving equipment
Realizing that your truck does not come with the right moving equipment can be a big disappointment. Just imagine having to lift your washer onto the truck, 5 ft in the air. In order for something like this not to happen, make sure your moving truck is fully equipped for the job it is supposed to do.
Inspect the truck before signing the contract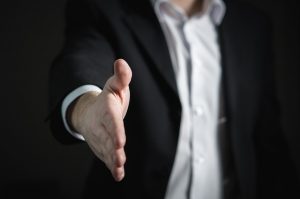 Most of the moves come and go without difficulties. However, sometimes companies will try to charge you for the damage that you did not cause. Therefore, before you leave the parking lot, make sure you note all existing damage on your rented moving truck. Ask for a sketch of the truck and mark all visible damage, inside and out. This will make sure you pay the true bill only when renting a moving truck.