Moving from Oregon to Minnesota is quite a move. These two places have their own cultures and way of life. We'll talk a little bit about both places and their similarities and differences. You will need to get familiar with Minnesota before moving there, so let's get right to it. Verified Movers are here to help you out with this.
About Oregon
With it's biggest and most popular city being Portland, many don't know that the capital of Oregon is actually Salem. Oregon was established in 1859 as the 33rd state of the nation. However, archeologist have discovered that people have been living on this territory for 15,000 years. If you've ever wondered why the name Oregon, it's tricky. There are a few theories about the state's name. Some experts believe that it comes from the French word ouragan, which means "hurricane", others say that it comes from Chinook word oolighan. This is the type of fish that these Native Americans used to eat. One thing they all agree on is Oregon's nickname, Beaver State. This is because the early settlers of Oregon used to trap beavers for their fur.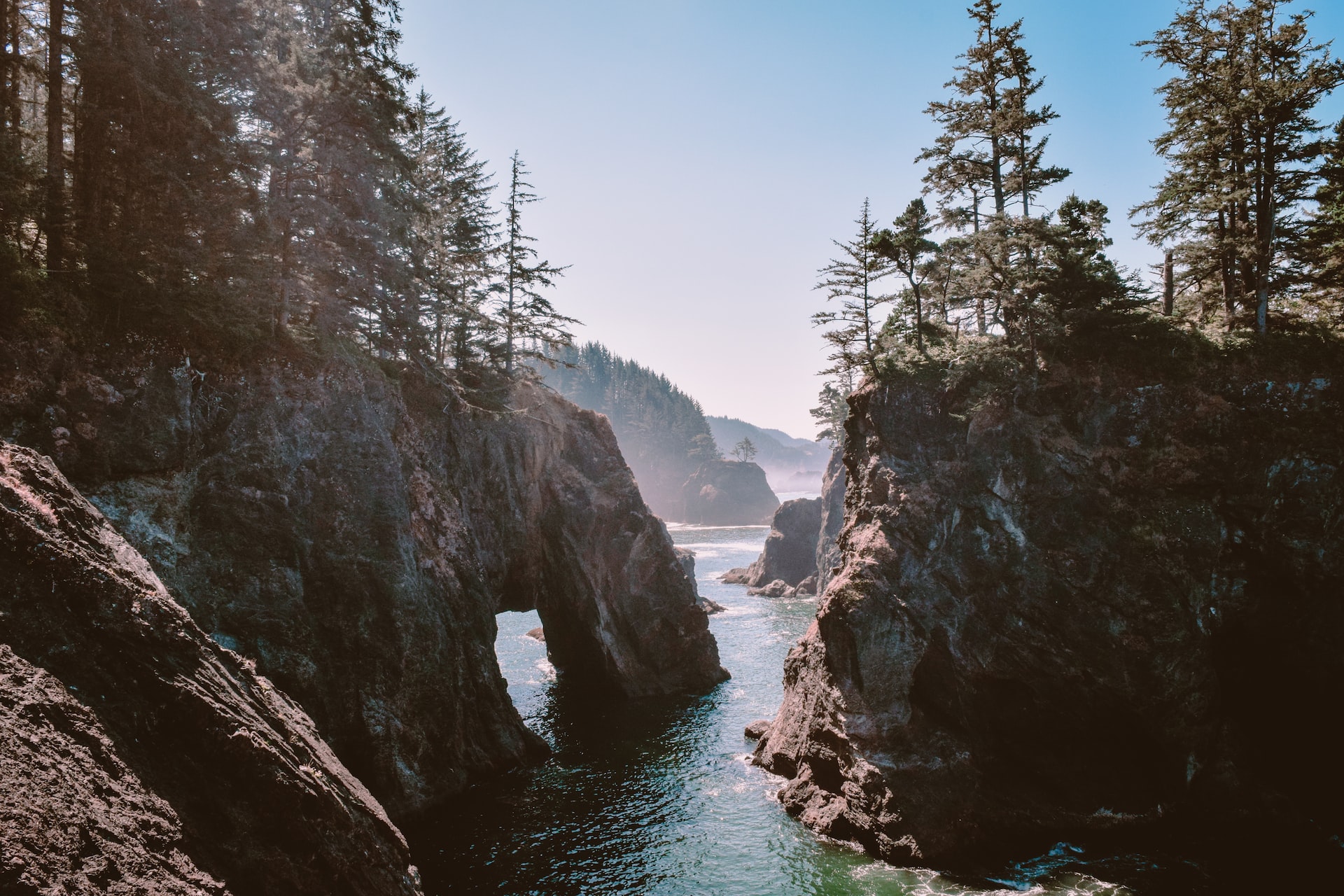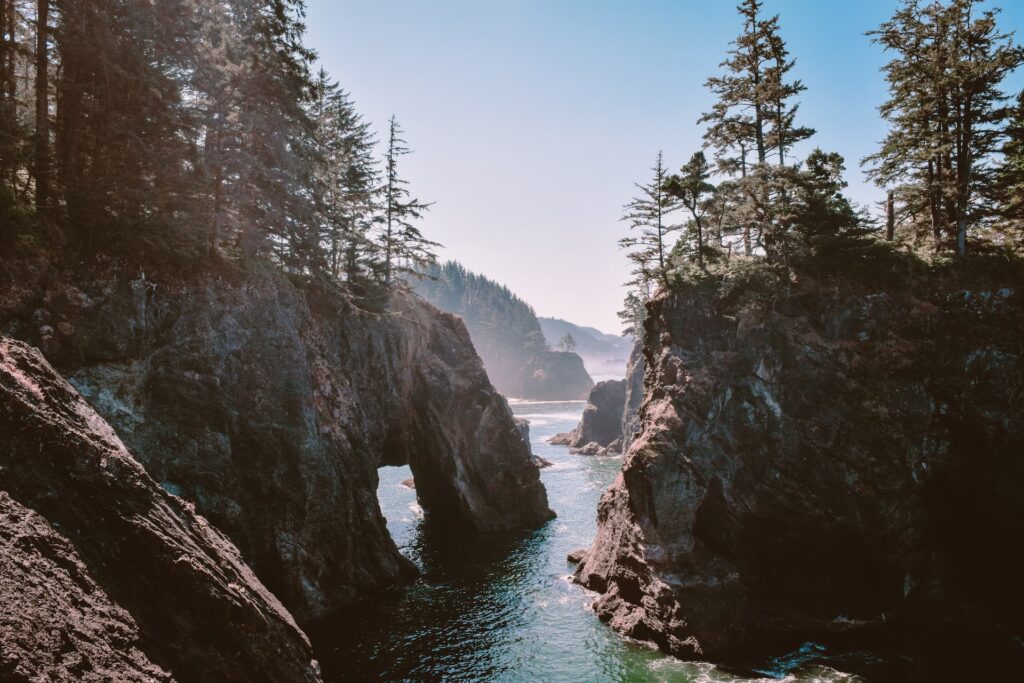 As of 2020, 4.2 million people are living in Oregon. The second fastest growing city in the US is in this state, the city of Bend. The most popular cities, other than the capital of Salem and Portland are Eugene, Hillsboro, and Gresham. Many interstate moving companies Oregon offers recommend one of these cities if you're in Oregon.
About Minnesota
The biggest and most known city in Minnesota is Minneapolis. The capital is St. Paul. An interesting fact is that Minnesota was established in 1858, just one year before Oregon, as the 32nd state. So, even though they are far from each other, these two became states one after the other. People lived in today's Minnesota 12,000 ago. Later on, Native American tribes, such as Dakota Sioux, Omaha, Iowa, Ojibwe and others settled in this area. Minnesota's name comes from Dakota tribe's word mnisota, which they used to describe the Minnesota River. It translates to "sky-tinted water" or "cloudy, muddy water."
Minnesota has 11,842 lakes. This is where the nickname the Land of 10,000 Lakes comes from. The other nickname for MN is "the star of the north", which comes from French l'étoile du nord, which is their state motto, adopted in 1861. The biggest skyway in the world is located in downtown Minneapolis. It's a nine miles long system of aboveground walkways. The biggest mall in the US is also located in MN, the famous Mall of America.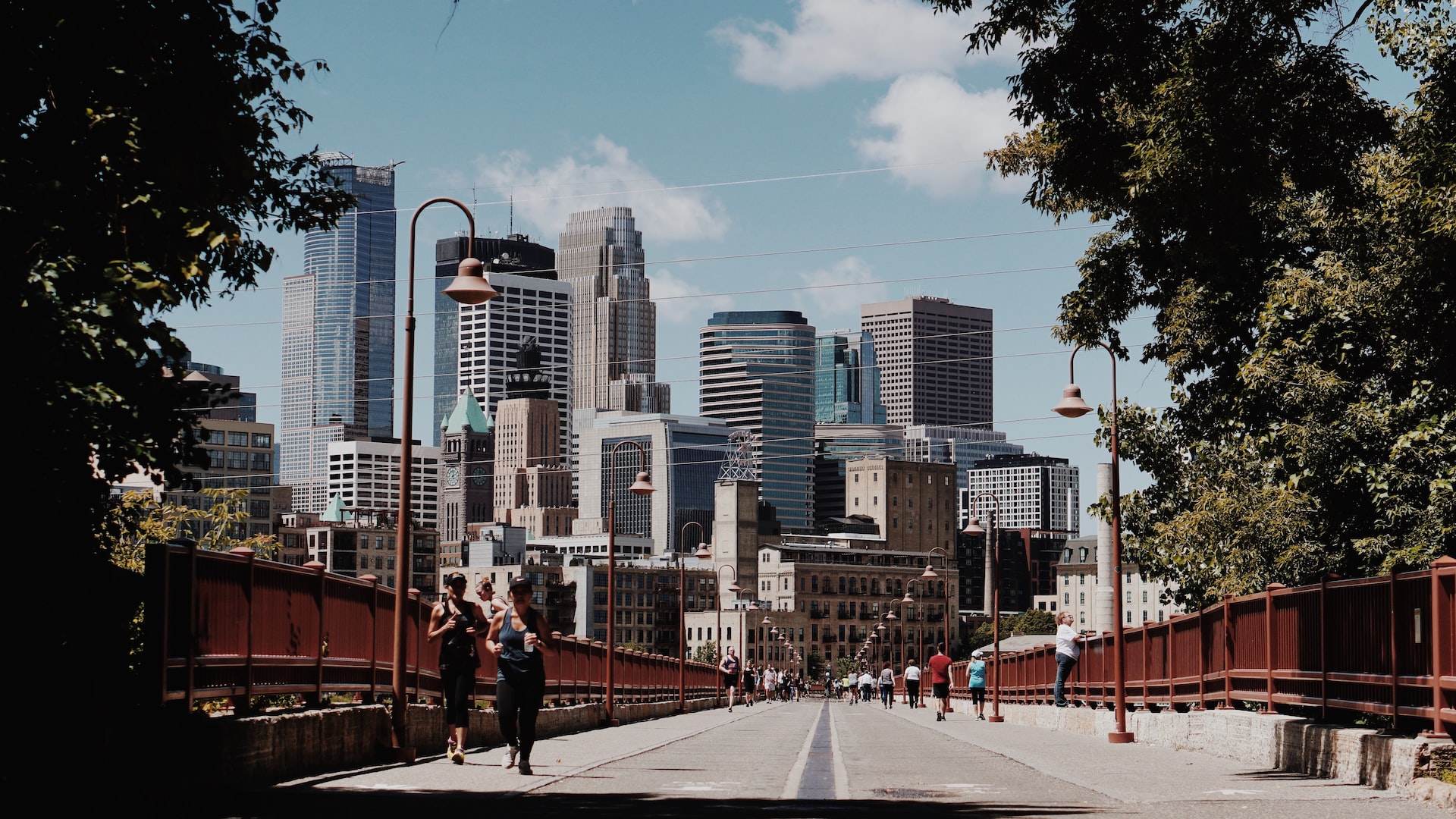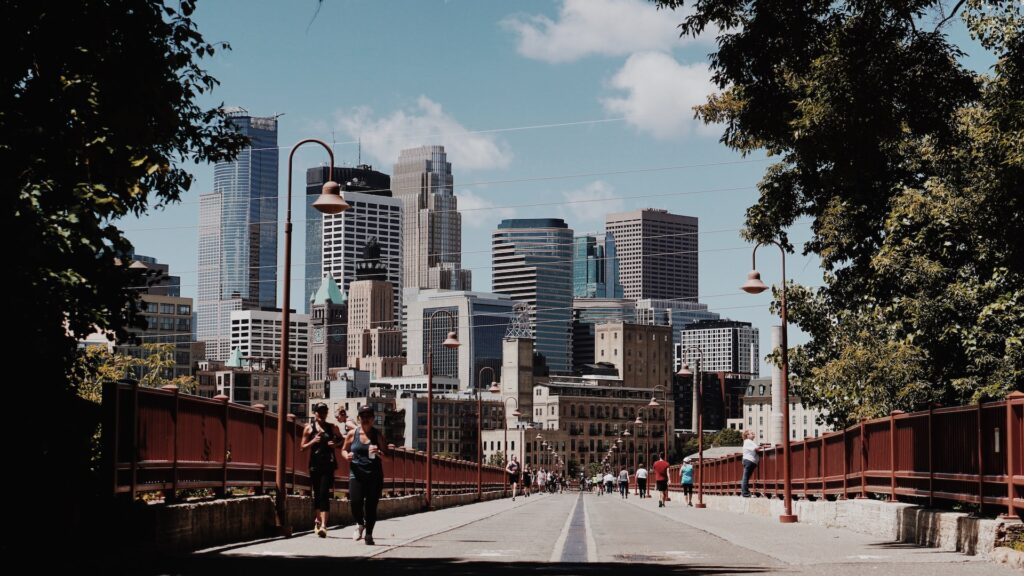 According to the 2020 census, 5.6 million people live in MN. Other than the two cities we have mentioned, the most popular and populated ones are Rochester, Bloomington, Brooklyn Park, and Duluth. The interstate moving companies Minnesota has to offer say that many clients are moving to MN because of its beautiful nature, less crowd, and more relaxed atmosphere.
Things you will notice after moving from Oregon to Minnesota
When it comes to stats, these two share a lot of similarities. For example, the median age. In Oregon, this is 39 years, and in Minnesota it's 38 years of age. 31% of Oregon's population is single, and in Minnesota, this percentage is 32%. OR has 51% of married population, and MN has 53%. When it comes to employment industry, percentages are almost the same of people working in all sectors, from professional or technical to arts. So, when you're choosing a new city to move to in MN, it really comes down to some personal factors and preferences.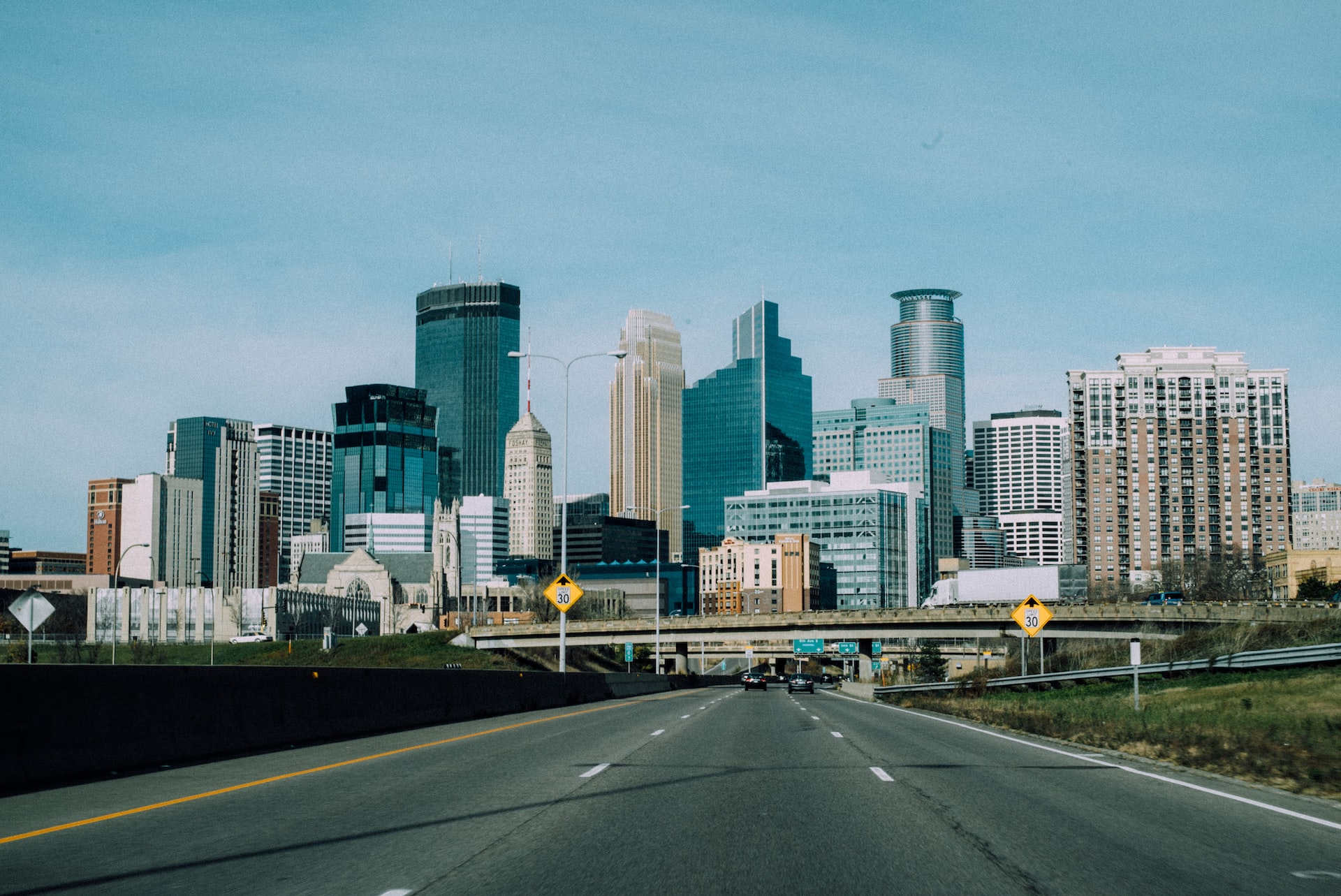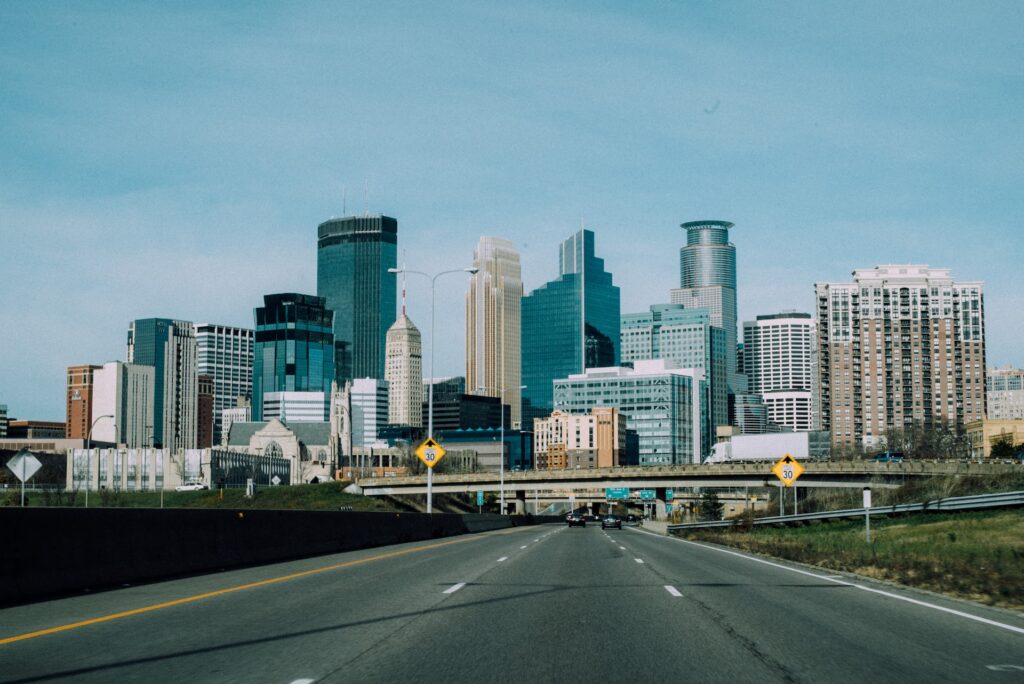 One difference that you will probably care to know when moving from Oregon to Minnesota is that the crime rate is lower in MN. Let's comparing the two largest cities in these states and the cost of living. You will need 2.4% less money for food and groceries in MN. Housing cost is 35.5% lower in Minnesota. However, utilities are 24.8% more expensive in this state. You will spend 16.5% less money on transportation and 16.3% less on health related expenses in Minnesota.
What's the weather like?
Weather is also on your side when moving from Oregon to Minnesota. Good news is that there are 25.5% less rainy days in Minneapolis, MN than Portland, OR. There are also 37.5% more sunny days, what a win win! However, let's not sugarcoat it, it can get quite cold in MN during the winter. While the lowest average temperature in OR in January is 36, in MN it's 7.
So, is moving from Oregon to Minnesota a good idea?
A lot of people are scared of moving from Oregon to Minnesota because of Midwest's harsh winters. And this is true. However, once you feel the spirit and culture in MN, you will never leave. For example, if you love sports, you will enjoy Minneapolis, a major league city with great game spirit. People living in MN also say that the airports and transportation system are very convenient.
So, based on the stats and word of mouth, moving from Oregon to Minnesota doesn't sound like a bad idea. All you have to do is plan out your move and hire professional movers for this long distance move. Try to avoid the many DIY moving mistakes that people make. With good movers, you will go through this move smoothly and settle in Minnesota in no time. We hope you make the best decision!